One of the most important things you can do to improve your home is to match your furniture and accessories to your kitchen décor. Not only will this make your space look cohesive, but it will also help you to use your kitchen in the most effective way possible. When it comes to matching bar stools to your kitchen, there are a few things you need to keep in mind. For starters, think about the height of your countertops. If you have low-to-the-ground cabinets, for instance, a standard one may not be the best option. In addition, consider the style of your kitchen. And finally, think about how you plan on using them.
A bar stool is an essential part of any bar or kitchen, and choosing the right model can be a daunting task. There are a variety of materials and styles to choose from, and it can be hard to know which one will look best in your space. Here are four tips for matching your bar stools to your kitchen décor:
1. Choose a style that suits the overall décor. If your kitchen is modern and sleek, go for a modern, lightweight stool. If your kitchen is more traditional, go for a more traditional-looking one, like a wood or metal model. Brown leather kitchen stools are a timeless classic.
2. Consider the size of it. Some models are smaller than others, so make sure you choose the right size before buying.
3. Consider the material. Some models are made from plastic or metal and can be easily cleaned; others are made from natural materials like wood or stone, which may require some extra care but can add character to your kitchen.
4. Finally, consider how you will use the bar stool. Will you mostly sit down or stand up while using it? This will help you decide if a fixed or movable seat is better suited for your needs.
Types of Bar Stools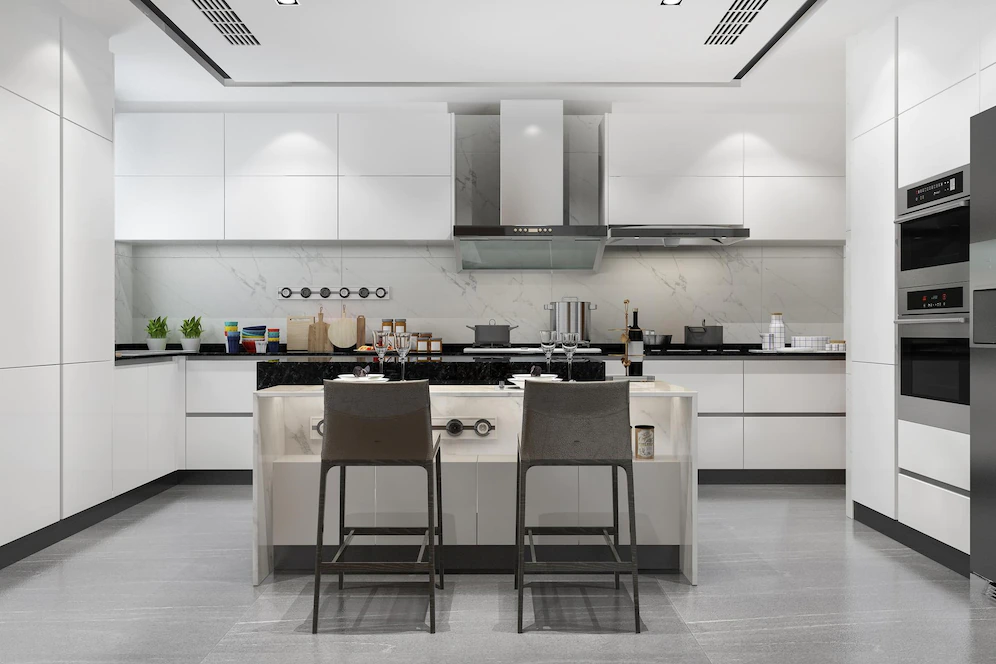 There are a few different types of bar stools that you can choose from depending on what type of kitchen décor you have. If your kitchen has a traditional look, then you might want to choose traditional bar stools. They are usually made out of wood or metal and they have a classic design. If your kitchen has a more modern look, then you might want to choose the ones that are more modern in design. These types of stools are often made out of plastic or metal and they come in different colors and shapes.
Another thing to consider when choosing it is the size of the stool. Some people prefer smaller bar stools because they feel that these chairs are more comfortable than larger ones. Other people prefer larger ones because they feel that these chairs give them more stability while they're sitting down.
What to Consider When Buying a Bar Stool?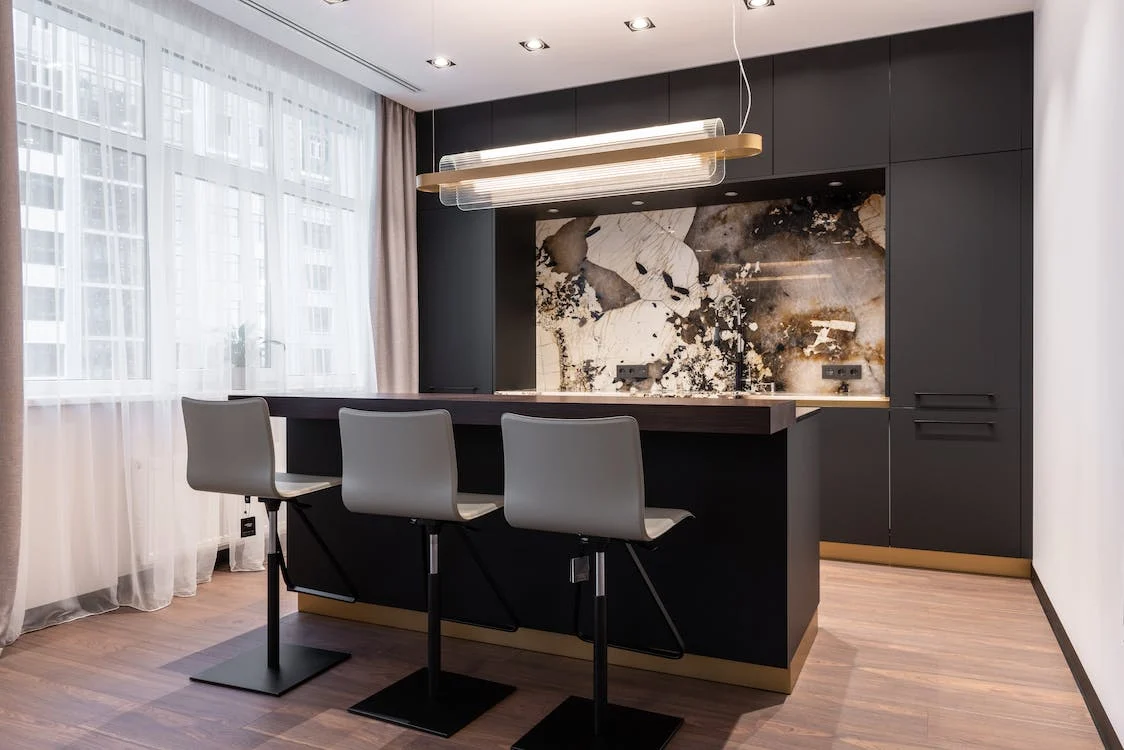 When choosing the perfect bar stool for your kitchen, there are a few things to keep in mind.
– Firstly, consider the space you have available. Do you want a stool that is high enough to be at eye level or do you want one that is lower for easier access to the cabinets?
– Secondly, what type of style do you want your stool to have? Do you want it to be traditional with wooden legs or do you want something more contemporary?
– Finally, what material will your stool be made out of? Are you looking for something cheap and cheerful that will last for years or are you looking for something more expensive but likely to require a bit more care?
Once you've answered these questions, it's time to start shopping! There are endless options when it comes to bar stools, so it can be hard to decide which one is right for you. Here are a few tips that may help:
– Consider what kind of mood you're in. If you're in the mood for some light and airy furniture, go for something like wooden stools. If however, you'd like a bit more substance and weight in your seating area, steel or metal stools might be better choices.
– Think about how formal or informal your kitchen is. If it's very formal looking, contemporary bar stools might not be the best choice. On the other hand if your kitchen is more casual and laid back then perhaps some classic wood chairs would work great.
What to Do if You Buy a Used Bar Stool?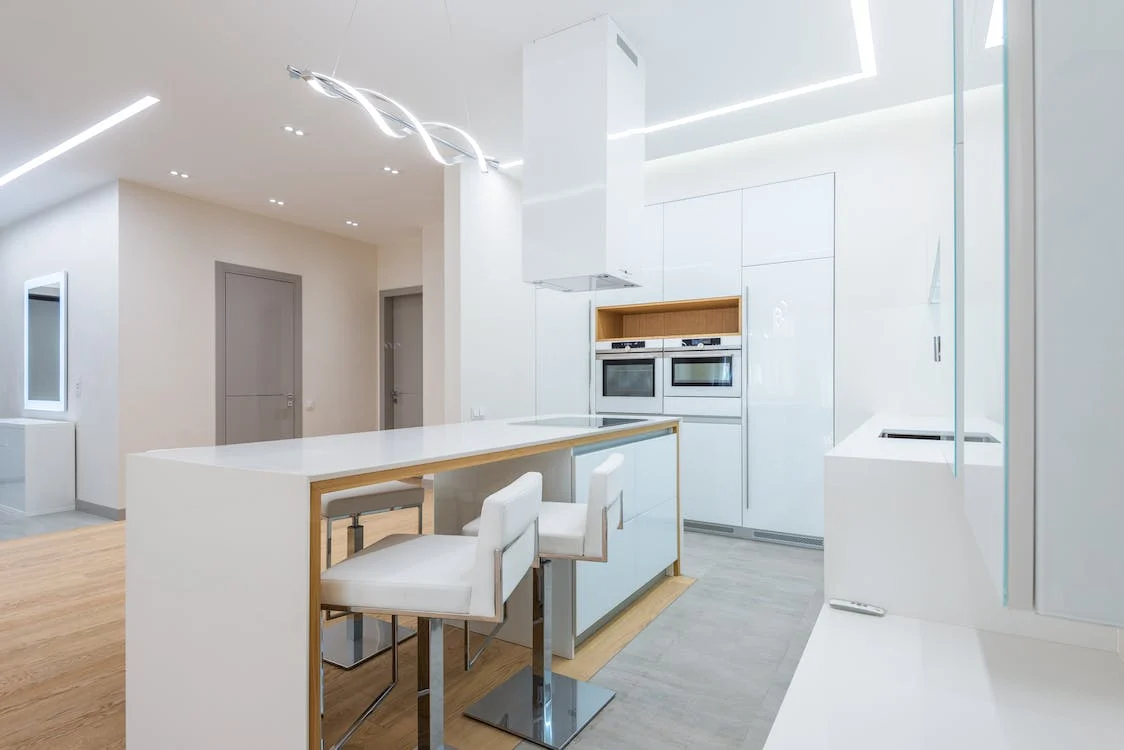 If you're looking to buy a new or used bar stool, take some time to consider your kitchen décor. Matching your bar stools to your style will help create a cohesive look in your space.
When buying new bar stools, be sure to choose ones that match the style and color of your kitchen cabinets. When shopping for used ones, keep in mind the condition and any scratches or dents that may have been done to them. If you're not sure whether a stool is in good condition, ask the seller if they can take a picture of it.
If you're not comfortable changing the look of your entire kitchen, you can also match each stool to specific areas of the room. For instance, place one near the window for a light and airy feel, or place one next to the stove for easy access. There are endless ways to make your kitchen look its best with just a few choice pieces of furniture!
Wrapping Up
When it comes to matching your bar stools to your kitchen décor, there are a few things to keep in mind.
– For example, if you have a rustic or country-inspired theme going on in your kitchen, then go with stool colors that will coordinate well with the materials and furnishings in this style.
– Alternatively, if you have a more modern kitchen with sleek lines and minimalistic decor, then opting for stool colors that are lighter or brighter might be better choices.
– And finally, consider the overall tone of your kitchen when deciding on stools – do you want them to match closely with other pieces of furniture in the room, or would they work better as an accent piece? The answer to this question will depend largely on what you want from your bar stools – whether they're meant to act as functional seating area for guests or simply provide extra storage space.