We all know how the garage can easily become a catch-all space for everything from tools and sports equipment to seasonal decorations and even unwanted items we just can't seem to part with. Over time, it may begin to resemble a chaotic mess rather than a functional extension of our homes. The process of thoroughly cleaning your garage might seem daunting at first, but trust us, it's well worth the effort. A clean and organized garage not only makes it easier to find and access your belongings, but also creates a safer environment and can even extend the life of your tools and equipment.
That's why we're going to help you take back control of your garage and transform it into a clean, organized, and efficient space.
In this comprehensive guide, we'll cover all the basic steps you need to take to prepare yourself and your garage for a thorough cleaning!
Preparing for the cleaning process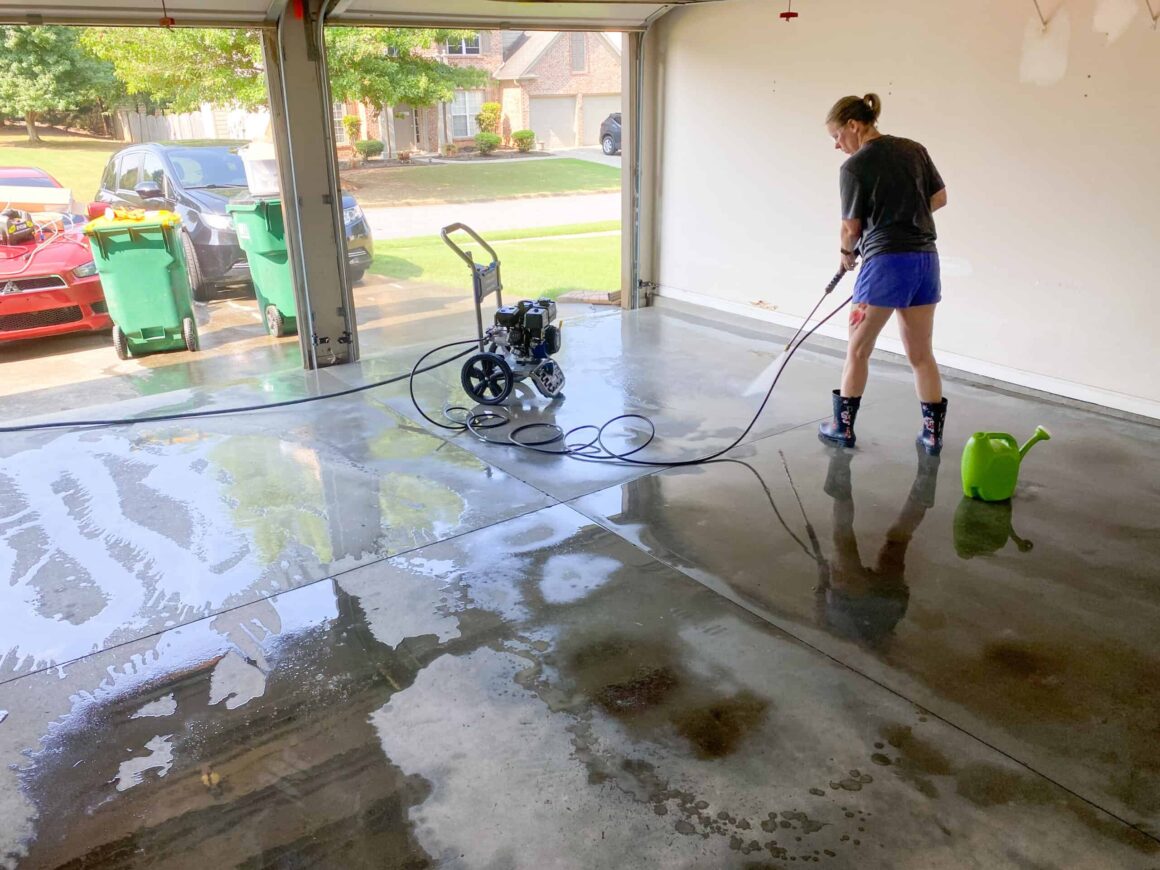 A well-planned approach is essential for a successful garage cleaning experience. Before diving into the process, let's make sure you're fully prepared with the right plan, supplies, and support.
For starters, you need to set the date and time for your cleaning. Choose a day when you have ample time and the weather is conducive to working in the garage. Ideally, pick a day that's dry and not too hot or cold, as you may need to temporarily move items outside during the cleaning process. Also, set aside a full day or a weekend, depending on the size and condition of your garage. This will ensure you have enough time to thoroughly clean, declutter, and organize without feeling rushed.
Make sure you have everything you need before starting the cleaning process. Some essential supplies include:
Broom
Vacuum cleaner
Dustpan and brush
Microfiber cloths
All-purpose cleaner
Degreaser
Concrete cleaner (if applicable)
Ladder or step stool
Trash bags
Consider using eco-friendly cleaning products to minimize the environmental impact and protect your family from harmful chemicals.
Besides finding the right products, another crucial part of the preparation stage is finding someone to help you out. Cleaning and organizing a garage can be a big job, so don't hesitate to ask for help. Enlist family members or friends to make the process more manageable and enjoyable. If you're short on time or overwhelmed by the task, consider hiring a professional garage cleaning service that can conduct a proper house wash. They can help you tackle the job efficiently and ensure that everything is done thoroughly.
Sorting and decluttering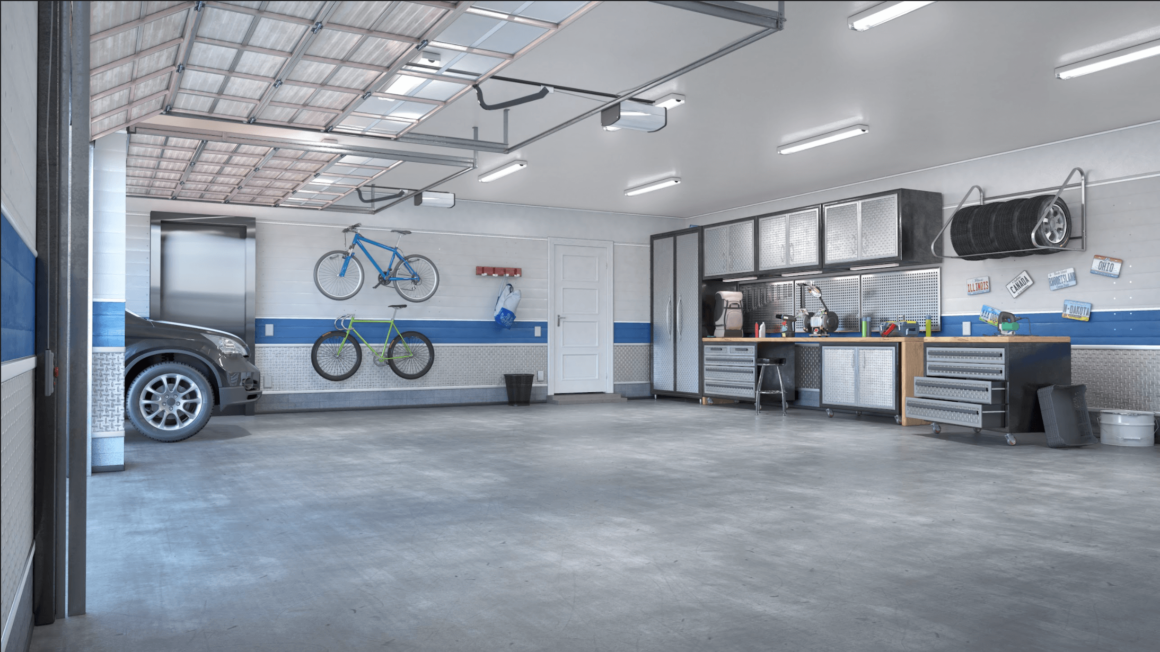 Before you can thoroughly clean your garage, it's essential to sort and declutter all the items stored within. This step will not only make the cleaning process easier but also help you create a more organized and functional space.
For starters, you need to create s sorting plan. Designate separate areas or containers for the items you'll sort. Create five categories to streamline the process:
Keep: Items you use regularly or have sentimental value.
Donate: Gently used items that could benefit someone else.
Sell: Items in good condition that you no longer need but could potentially sell.
Recycle: Items that can be recycled, such as paper, plastic, glass, and metal.
Trash: Broken, damaged, or unusable items that need to be thrown away.
Consider using boxes or bins to separate items in each category. This will make it easier to transport and dispose of your sorted items later. Also, be honest with yourself when evaluating each item. Ask yourself if you've used it in the last year, if it's still in good working condition, and if it holds any sentimental value. This will help you determine whether to keep, donate, sell, recycle, or trash the item.
Keep in mind that some items, like holiday decorations or seasonal sports equipment, may only be used during specific times of the year. Plan for appropriate storage solutions for these items to ensure they're easily accessible when needed.
Finally, you've got a few options when it comes to disposing of unnecessary items: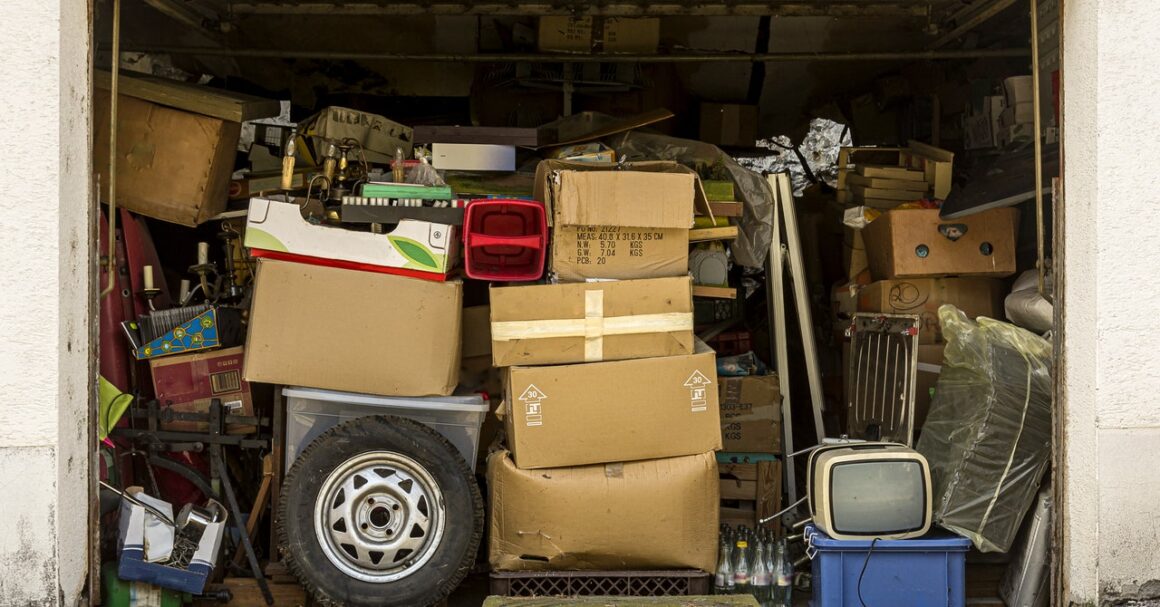 Donating to charities or thrift stores: Contact local charities or thrift stores to find out their donation policies and drop-off locations. Donating items can be a great way to give them a new life while helping others in need.
Hosting a garage sale: Organize a garage sale to get rid of items you no longer need while making some extra cash. Advertise your sale on social media or through neighborhood platforms to attract potential buyers.
Recycling or disposing of hazardous materials properly: Be responsible when disposing of items, especially hazardous materials like paint, chemicals, or electronics. Check with your local waste management facility for proper disposal guidelines.
With your garage decluttered and items sorted, you're now ready to move on to the actual cleaning. As you can see, preparing for the cleanup can sometimes take as much time and energy as the cleaning itself. However, the better you prepare for cleaning up, the easier and quicker you'll be able to do it, and end up with a squeaky-clean garage!