In every home, bathroom represents a true oasis of calm and relaxation, a private space where you can retreat from the hustle and bustle of daily life. In creating a bathroom that not only offers functionality but also exudes a sense of tranquillity and elegance, porcelain stoneware tiles have become a popular choice.
Known for their durability, water-resistance, and easy maintenance, porcelain stoneware tiles, however, still require a level of upkeep to ensure their longevity and maintain their aesthetic appeal over time. In this article, we'll provide some practical advice on how to clean and take care of your porcelain stoneware bathroom tiles. We'll delve into the various cleaning methods, preventive measures to avoid staining and damage, and tips to preserve their beauty in the long term.
The Basic Cleaning Routine of Porcelain Stoneware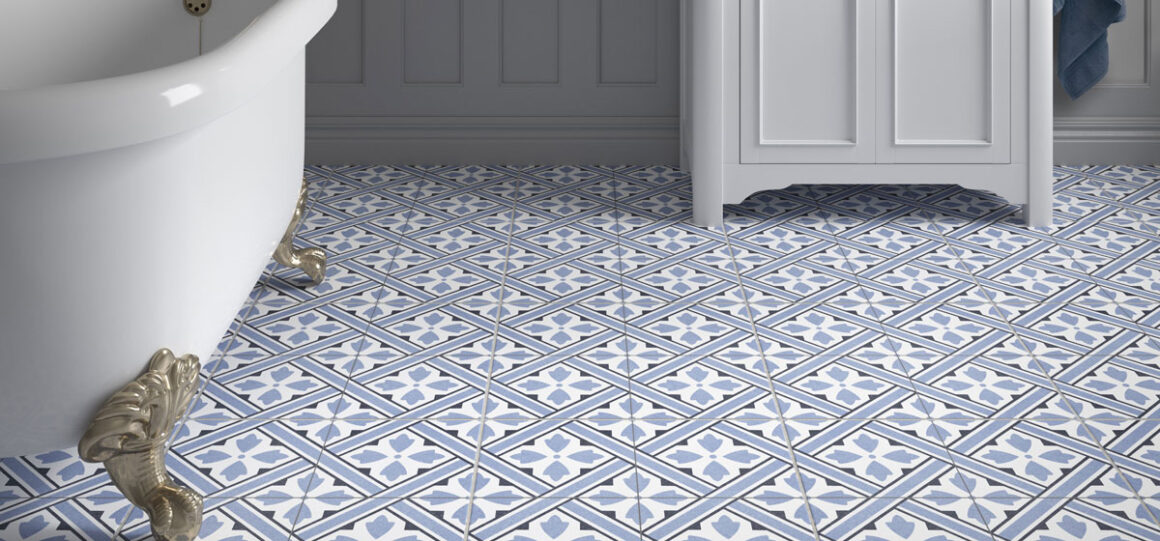 Maintaining the cleanliness of your porcelain stoneware tiles is not a daunting task. Regular and routine cleaning can help preserve the tile's beauty and prolong its lifespan. Here's a more detailed look into the basic cleaning routine for your bathroom tiles.
Pre-cleaning stage. The cleaning process begins by clearing off any loose dust or dirt from the tile surface. You can simply use a soft broom or a vacuum cleaner. Using a vacuum cleaner with a brush attachment can be especially beneficial for textured or non-slip porcelain stoneware tiles, where dust can easily nestle into the surface's microscopic indentations.
Wet cleaning stage. Once the tiles are dust-free, it's time to clean them with water. Warm water is usually more effective at dissolving grime, and it's gentler on the tiles. Just soak a mop or a sponge in warm water and wring it out until it's damp. Then, wipe or mop the tiles, ensuring that you cover all areas, including the corners and edges. For wall tiles, start cleaning from the top and work your way down. This step should effectively remove everyday dirt and stain that can accumulate in bathroom environment.
Cleaning with a detergent. If water isn't enough, you can use a detergent. Porcelain stoneware is extremely resistant and can be cleaned with every kind of product, even the most aggressive. Natural pH detergents are often a good choice.
Scrubbing the tiles. After letting the cleaner sit, scrub the tiles gently using a soft-bristle brush or a non-abrasive sponge. This should help lift and remove any remaining dirt or stains. Be sure to scrub the grout lines as well. However, avoid using metal brushes or harsh scouring pads.
Rinsing and drying. Once you've scrubbed the tiles, rinse them thoroughly with clean water. It's essential to remove all the detergent, as any residue can attract dust and make the tiles appear dull. After rinsing, dry the tiles using a clean, dry cloth or towel. Drying is a crucial step, because you can avoid water spots and streaks, and it helps prevent the growth of mould and mildew due to standing water.
By adhering to this cleaning routine regularly, you can keep your porcelain stoneware bathroom tiles looking fresh and new. Remember that consistency is key. Frequent light cleaning is more effective and easier than infrequent heavy cleaning, and it helps maintain the aesthetic and functional qualities of your tiles for a longer period.
Preventive Measures and Long-Term Care of Porcelain Stoneware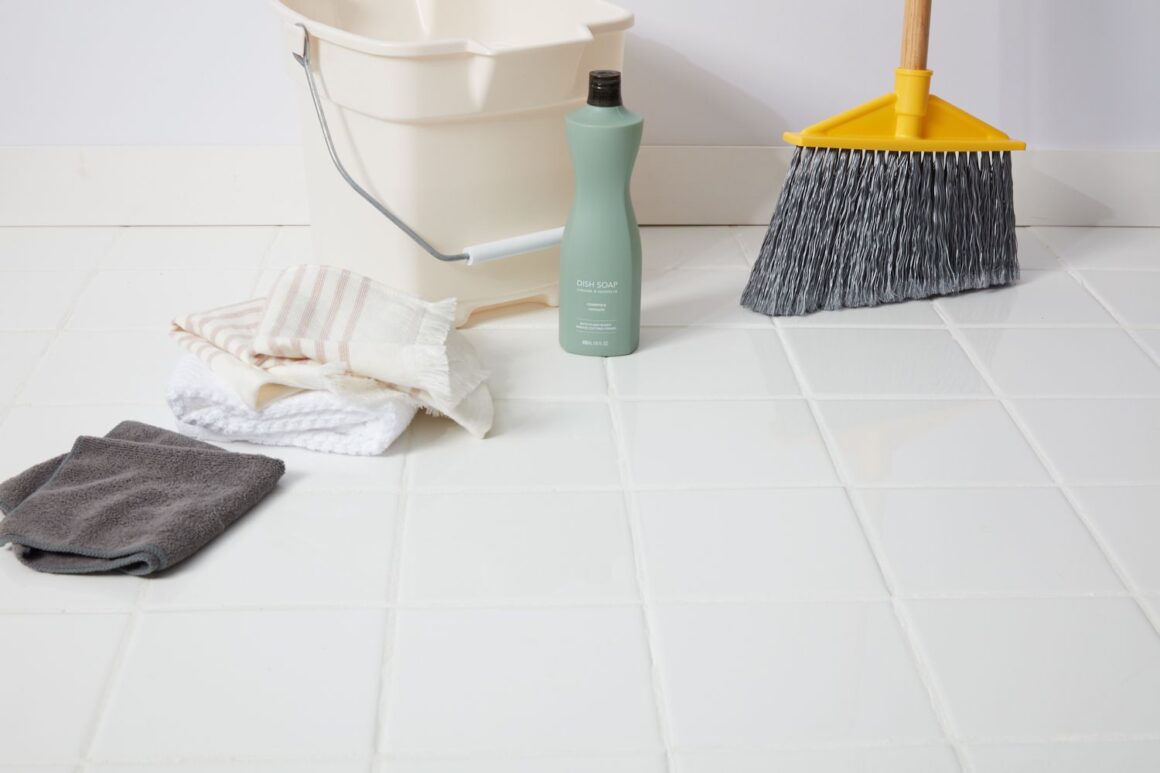 Maintenance of your porcelain stoneware tiles doesn't stop at the cleaning stage. Implementing preventive measures can go a long way in preserving the tiles' appearance, elegance, and durability.
Avoid using abrasive tools like steel wool, as they can etch the tile surface over time. Immediately clean up any spills, especially of coloured or corrosive substances, to prevent potential staining or damage. In the bathroom, always use bathmats or towels to soak up water, reducing the chance of water spots or scale deposits.
Periodically, consider applying a grout sealer to the grout lines to provide an extra barrier against staining and moisture absorption. It's also advisable to check the condition of the grout lines and tiles regularly, looking out for any cracks, chips, or loose tiles that might need repair.
With a good cleaning routine, careful handling of stains, and preventive measures, your porcelain stoneware bathroom tiles can remain a beautiful and integral part of your bathroom's aesthetic for many years. Remember, the key is regular care and prompt attention to any spills or damages. By doing so, you can ensure that your tiles continue to radiate elegance and charm, maintaining that oasis of calm you so desire in your bathroom.
Porcelain Stoneware by Ceramiche Refin, Collections That Change Every Perspective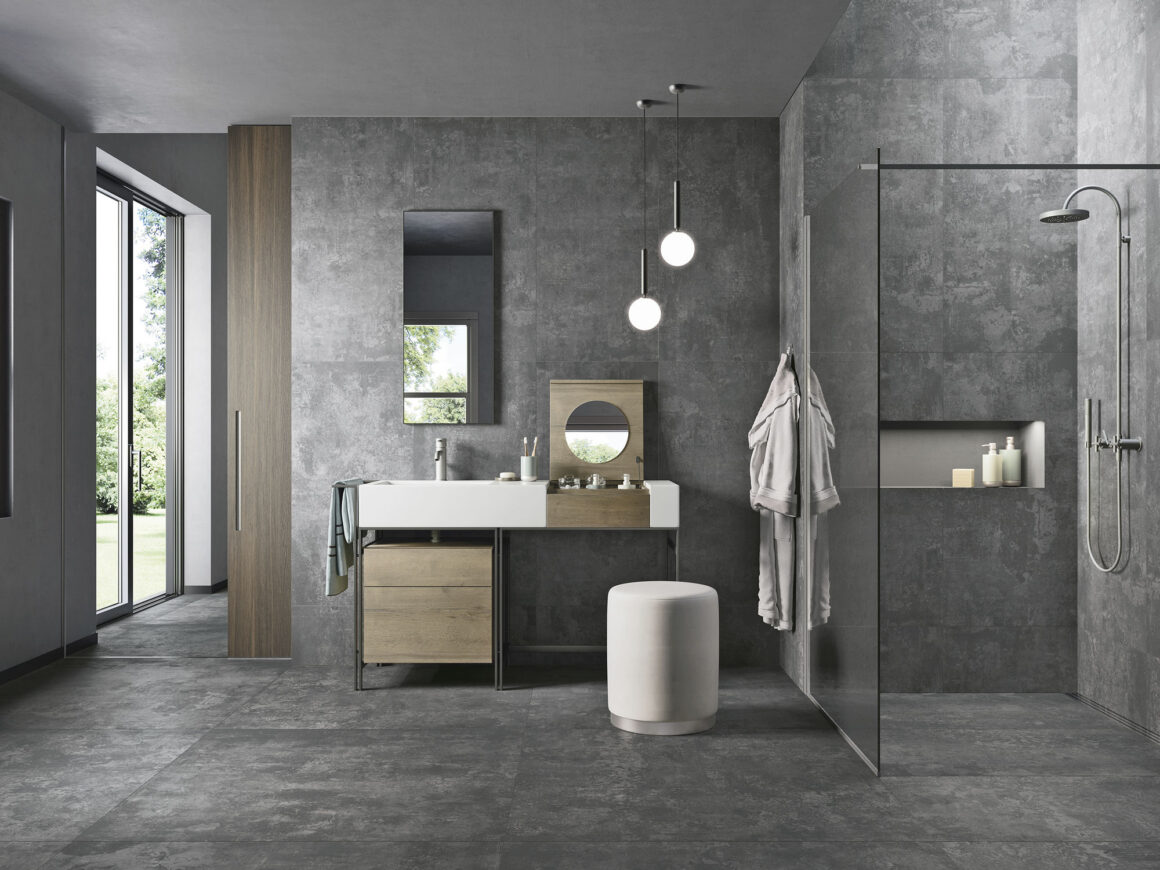 Ceramiche Refin, an Italian company founded in 1962, proposes many porcelain stoneware collections, specifically constructed to interpret the design needs of private homes, shops, offices, and public spaces. The products, that take inspiration from different materials, such as marble, wood, and stone, can easily give a new face to any environment.
The core values of the company are made in Italy and the focus on eco-sustainability. Made in Italy represents a production model that combines manufacturing tradition, culture, and work ethics. As for the green philosophy, it finds expression in the commitment to safeguarding environmental resources.
The Italian company offers a wide range of porcelain tiles solutions for residential and project-planning destinations. Since the bathroom is no longer seen as a domestic service room to be hidden away, Ceramiche Refin proposes a broad selection of wood, metal, stone and other look bathroom floor tiles. Each collection is available in many colours, finishes, shades, and sizes, from the smallest to the large slab. Totally waterproof, easy to clean and hygienic, porcelain tiles are the ideal choice for creating an elegant and contemporary bathroom.
The catalogue also includes refined collections of porcelain stoneware. Feel is great for those who appreciate original solutions. It reinterprets the aesthetic value of a familiar material like concrete, conveying a look that is uniform and compact, almost solemn, then revealing a dynamic nature generated by seamlessly shifting earthy surfaces. It boasts an extremely contemporary character, minimalist on the one hand but distinguished by a complex materiality achieved through extensive research applied to the surface.
As regards Sublime, it is a collection inspired by the landscapes of Burgundy, in France. It recalls a rare type of local stone of limestone origin whose quarries have been exhausted. The surface, while covered with haloes and minute details remains balanced. On the other hand, the compact and uniform background is furrowed with delicately contrasting veins.