Sleeping on your side is the most popular sleeping position for people. There are many health benefits to sleeping this way. However, you need the right bed sheets, pillows, and mattresses so that you are comfortable and don't have any health problems.
On average, adults sleep on their side 54% of the time. However, it's not just about what feels most comfortable. There are real health benefits to sleeping on your side, especially if you have the bedding that works best for this position. Let's delve into the secret of achieving a comfortable bed for side sleepers.
Benefits of Sleeping on Your Side
Sleeping on your side can reduce back, shoulder, and neck pain. Special pillows support your head and neck when you sleep on your side. This helps ease pressure points in those areas. Sleeping on your side also keeps your spine in a more natural position. This is crucial for maintaining overall health and preventing chronic pain.
Sleeping on your side is also linked to less snoring. When you sleep on your side, your tongue stays forward in your mouth instead of falling back into your throat, which can cause snoring.
But sleeping on your side isn't perfect. Even with the many perks, there can still be challenges without the right bed sheets, pillows, and mattresses. The wrong bedding when sleeping on your side can lead to discomfort and other issues. Using the best pillow for side sleepers can help provide proper alignment and support for your head, neck, and shoulders when sleeping on your side.
Challenges of Sleeping on Your Side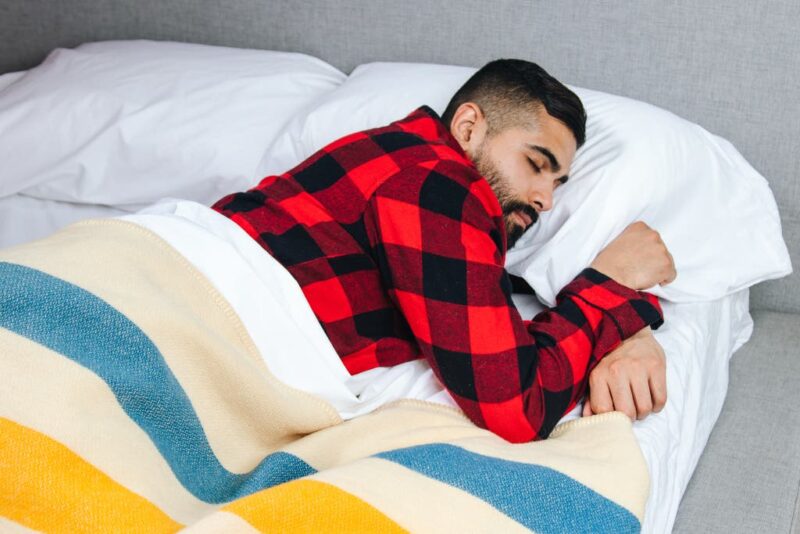 Despite its benefits, side sleeping can become problematic without the right bedding materials. This can lead to potential back and neck pain. An improper pillow can block airflow, causing snoring. Blocked airflow in the throat can lead to snoring as well.
The key to unlocking the full potential of side sleeping is choosing the right pillow. Let's look at the different pillow types and which ones work best for side sleepers.
Pillow Types and Benefits for Side Sleepers
Memory foam pillows, especially shredded ones, offer better contouring and support without heat buildup. This makes them good for side sleepers. Latex pillows adjust well but don't contour like memory foam. They are preferred by side sleepers who move a lot.
They also keep you cooler. Buckwheat pillows are known to help with back and neck pain. They also breathe well, making them suitable for spine alignment and cooling. With the right pillow, side sleepers can truly create a comfy bed. However, there's more to consider…
The Importance of Choosing the Right Pillow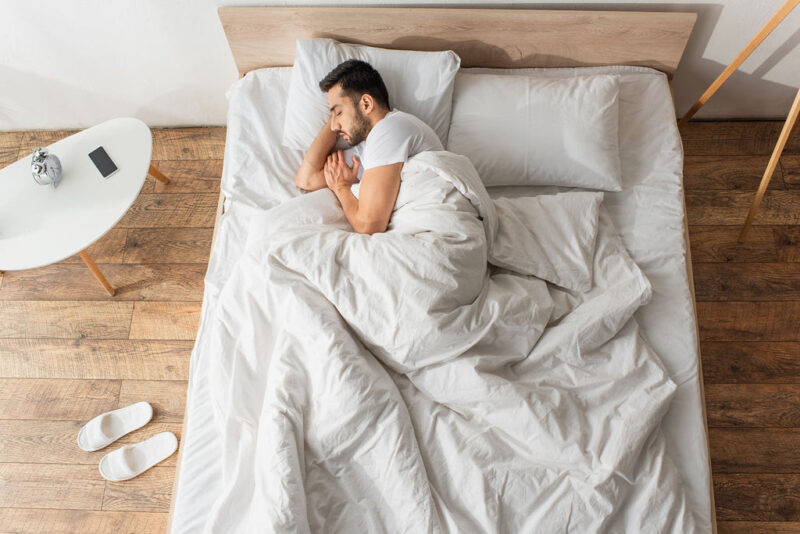 Selecting the right pillow is crucial for side sleepers aiming for restful sleep. The pillow should fit the sleeper's head, neck, and shoulder alignment while providing ample support. An incompatible or flat pillow can lead to stiffness, numbness, and interrupted sleep. Side sleepers do well with a higher loft pillow between 3 to 5 inches. This allows the head and neck to stay neutrally aligned with the spine.
Memory foam, latex, buckwheat, and down alternative pillows work best for side sleepers. Memory foam closely hugs and relieves pressure points. Latex provides responsive support. Buckwheat is highly adjustable. Down alternative mimics the plush feel of down affordably.
Avoid pillows that are excessively soft or firm. The goal is a just right feel that cradles without sagging or pushing. When you find the right match, side sleepers can wake up feeling refreshed and free from pain.
The Science Behind the Perfect Pillow
The ideal pillow for side sleepers should support the head and neck properly aligned with the shoulders and spine. This helps reduce pressure on muscles and nerves that can cause numbness, tingling, and pain. The pillow should fill the space between the ear and shoulder without lifting the head too high or forcing it down at an angle.
Proper neck support also keeps the airways open for smooth, unblocked breathing. This prevents snoring and sleep apnea episodes. High-quality design and materials, such as molded memory foam or latex, offer better contouring and support. Breathable fabrics, antimicrobial properties, and easy care are also desirable features.
Regular pillow fluffing maintains shape and increases longevity. Some studies suggest replacing pillows every 1-2 years for best support and hygiene. Paying attention to pillow comfort and alignment means waking up rested and relaxed.
Pillow Types and Their Benefits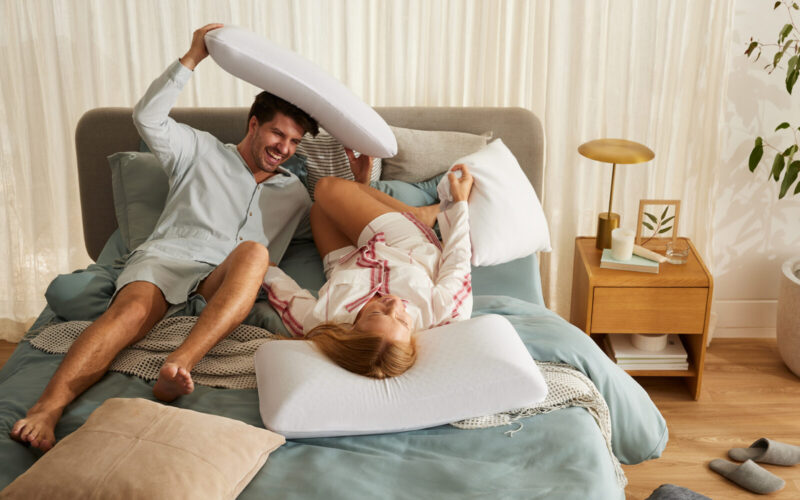 Memory Foam Pillows
Memory foam pillows contour to the head and neck. They provide cushioning while supporting alignment. Memory foam comes in solid or shredded pieces inside the pillow. Shredded foam is more adjustable. Open-cell memory foam also allows for airflow to prevent heat buildup.
Latex Pillows
Latex pillows provide responsive support without as much contouring. The springy-yet-firm feel works well for side sleepers who change positions. Latex pillows hold their shape over years of use. Latex is also naturally cooling and resistant to allergens and molds.
Down Pillows
Down pillows are known for luxurious softness and warmth. The fluffiness of the down provides comfort for side sleepers. Higher quality tends to last longer and breathe better. A pillow protector helps maintain shape.
Down Alternative Pillows
For those seeking the soft feel of down on a budget, down alternative pillows mimic the plushness using synthetic fills like microfiber. They provide good comfort affordably. However, quality can vary. Be sure to choose brands that offer proper support and durability.
The Role of Caring for Your Pillow
Proper pillow cleaning and care make it last longer so you can enjoy restful sleep for longer. A standard tip is washing pillows every 6 months. Pillow protectors make cleaning easier; be sure to read the labels to confirm washing instructions.
Solid foam or latex pillows can often be machine-washed and dried. Use gentle cycles. Down and down alternative pillows should be professionally dry-cleaned to prevent damage.
For shredded memory foam, carefully remove the fill and place it into a separate bag. Hand wash and air dry the cover, then replace the fill. Some use pillow inserts to contain shredded foam. Regular care keeps pillows fresh, fluffy, and supportive.
The Final Verdict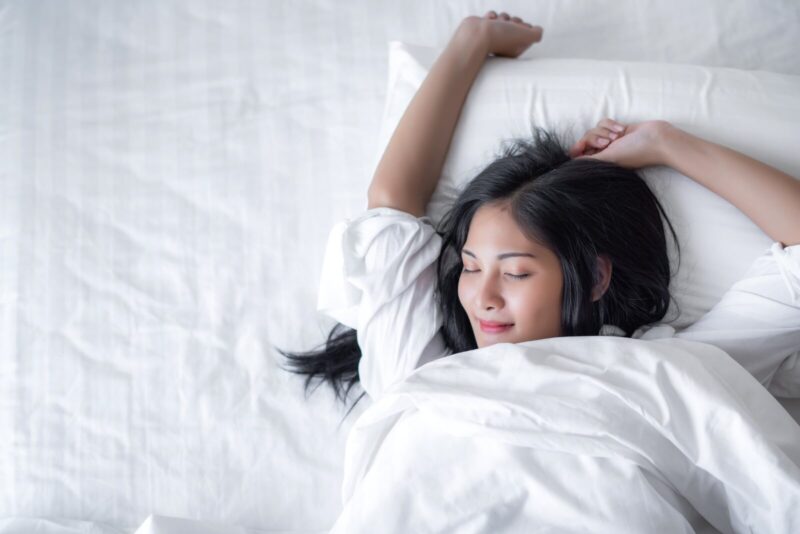 To achieve comfortable side sleeping, it all begins with selecting the right pillow. Seek options that support proper spine alignment without pressure points. Focus on your needs and preferences. Maintain pillows regularly for longevity. Through some trial and error, side sleepers can craft a comfortable sleep haven tailored to their preferences.
Frequently Asked Questions
How often should I replace my pillow for the best support?
Most experts say to replace pillows every 1-2 years for best support and hygiene. Look for visible signs of wear and deterioration. If your pillow lacks loft or causes neck pain, it's time for a new one.
Can my pillow type affect my health?
Yes, using an improper pillow can lead to headaches, neck and back pain, and poor sleep. Choose a pillow suited for your sleep position that provides comfy support for your head, neck, and shoulders. This promotes restful sleep and better health.
Are there ethical issues with down pillows?
Some avoid down pillows due to animal welfare concerns. Look for certifications like the Responsible Down Standard for ethical treatment. Alternative fills like synthetic down or wool provide a cruelty-free alternative.