A beautiful metal roof adorns your home or business, but as time goes by, rust begins to form. You may wonder what caused this unsightly problem. The answer lies in your gutters and downspouts.
Debris and buildup in these areas can lead to rust formation on your once-pristine metal roof. Fortunately, there is a solution!
By combining the simple maintenance of gutter cleaning with the added protection of painting, you can prevent rust from forming and keep your metal roof looking as good as new.
In this article, we'll delve into the problem of rust formation on metal roofs and explore how the combined efforts of gutter cleaning and painting can provide a clever and effective solution.
Importance of Maintaining Metal Roofs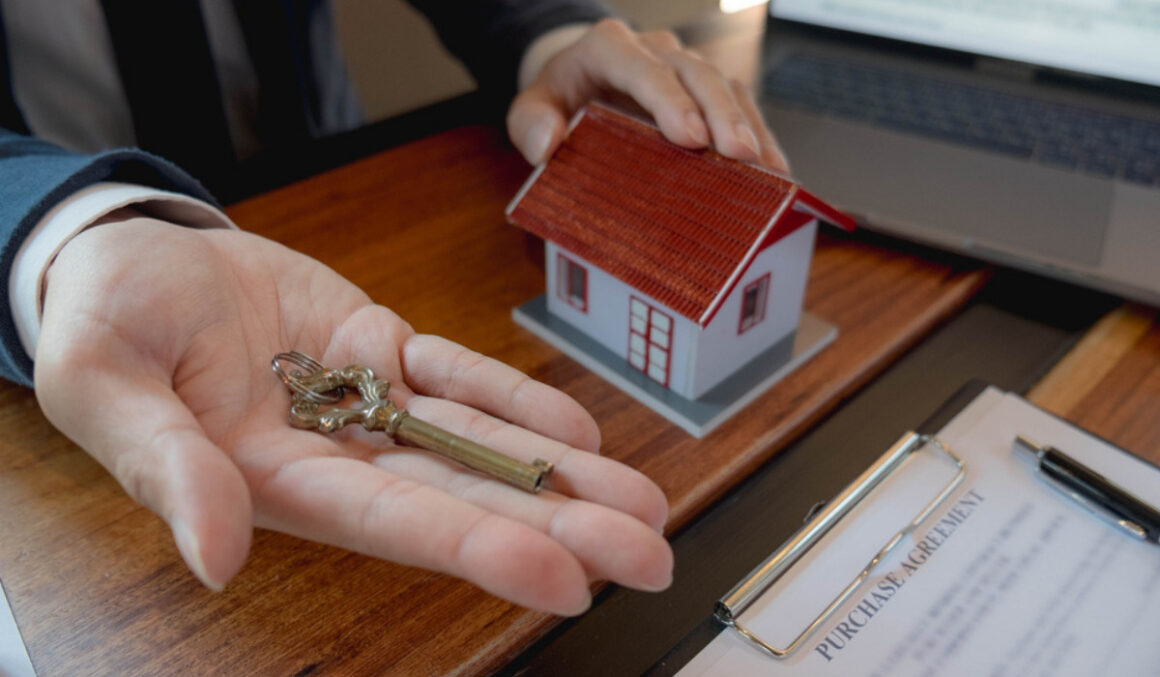 Metal roofs are becoming an increasingly popular choice for homes and businesses alike. With their durability and aesthetic appeal, it's no wonder why.
However, like any roofing material, metal roofs require maintenance to ensure their longevity and performance. Here are a few reasons why maintaining your metal roof is so important:
Maximizing Lifespan. A well-maintained metal roof can last up to 50 years or more. That's a long time to enjoy the benefits of your investment! However, neglecting regular maintenance can significantly reduce the lifespan of your roof.
Cost-Effectiveness. Compared to other roofing materials, metal roofs are relatively affordable. But, replacing a damaged or deteriorating metal roof can be quite costly. Maintaining your roof can help you avoid these unnecessary expenses.
Energy Efficiency. Metal roofs are energy-efficient, reflecting the sun's rays and reducing your cooling costs. However, a dirty or damaged roof can reduce this efficiency, leading to higher energy bills.
Types of Metal Roofs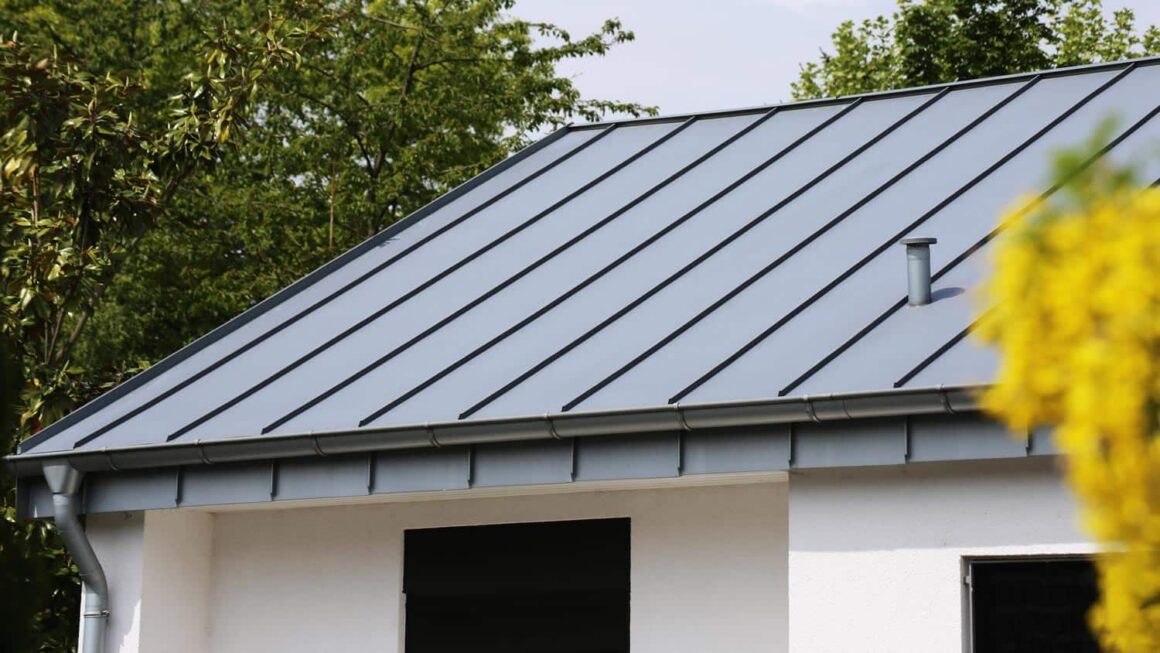 When it comes to roofing materials, metal has been growing in popularity in recent years. Not only is it durable and long-lasting, but it also offers a sleek, modern look that many homeowners love. Let's take a closer look at the three main types of metal roofs and what makes each one unique.
Standing Seam Metal Roofs
These roofs feature raised seams that interlock to create a watertight seal. This means they offer excellent water resistance and are less likely to develop leaks over time. They also have a sleek, modern look that works well with contemporary architectural styles.
Corrugated Metal Roofs
Made from a series of ridges and valleys, these roofs are strong and sturdy, able to withstand harsh weather conditions and heavy impacts. They are often used in industrial or agricultural settings, but they can also work well for residential properties.
Metal Shingle Roofs
These roofs mimic the appearance of traditional shingles but are made from metal instead of asphalt or wood. They come in a variety of colors and styles, so you can choose a look that complements your home's architecture.
Understanding Rust Formation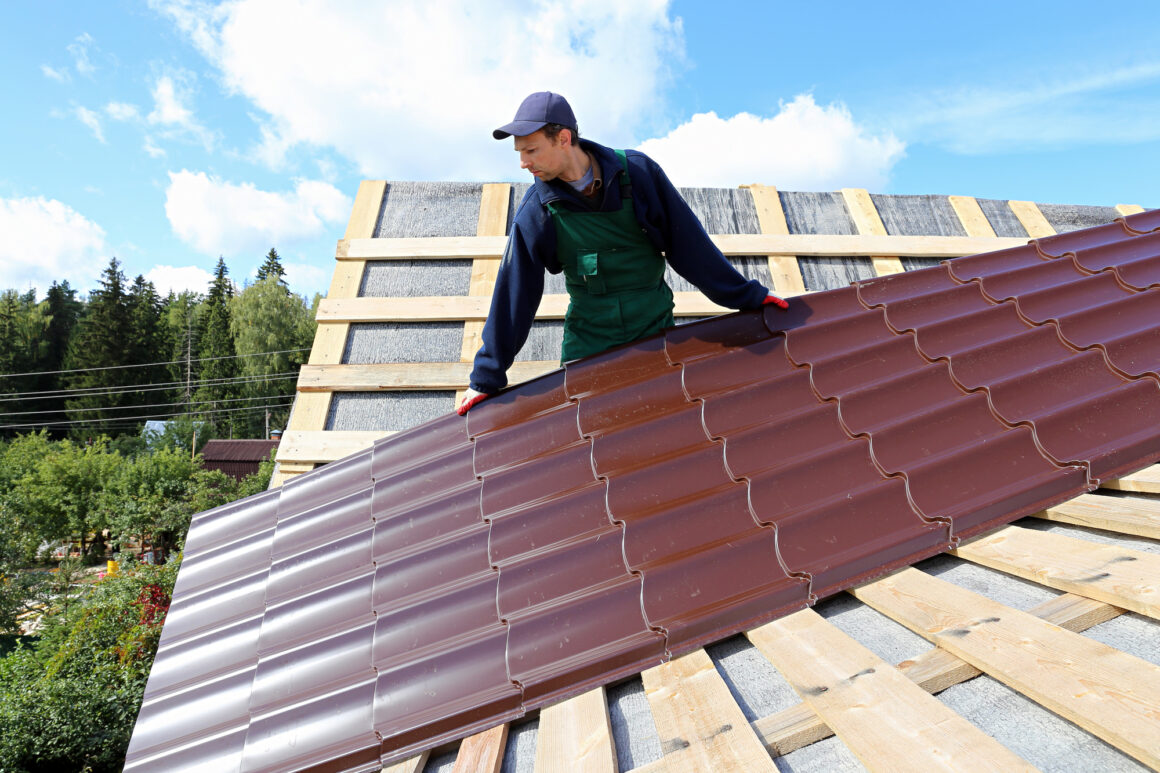 The beauty of a metal roof – sleek, shiny, and durable. But what happens when that lustrous exterior is marred by unsightly patches of rust? It may not seem like a big deal at first glance, but rust formation on metal roofs can lead to serious structural issues down the line.
How Rust Forms on Metal Roofs
Rust is the result of a chemical reaction between iron, oxygen, and moisture. When these three elements come into contact with one another, iron oxide (AKA rust) forms on the surface of the metal.
Metal roofs are particularly vulnerable to rust formation because they are constantly exposed to the elements. Rain, snow, and humidity can all contribute to the moisture that leads to rust formation.
The Impact of Rust on Structural Integrity
At first, rust may seem like a cosmetic issue – after all, a few rusty patches don't necessarily mean that your roof is about to collapse. However, rust can actually have a significant impact on the structural integrity of a metal roof.
When rust forms on a metal surface, it can weaken the material and cause it to corrode. This corrosion can lead to pitting, flaking, and even holes in the metal, which can compromise the overall strength of the roof. Over time, rust can cause a metal roof to become unstable and even collapse.
Combining Gutter Cleaning and Painting for Rust Prevention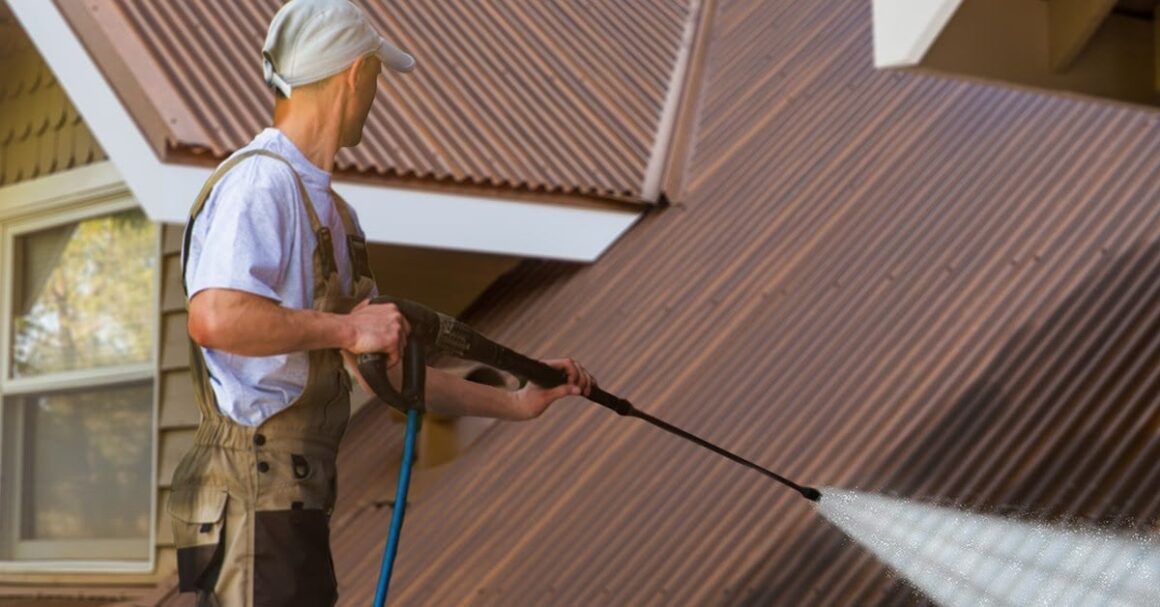 Some things just work better together. And when it comes to preventing rust formation on your metal roof, combining gutter cleaning and painting is a dynamic duo that can't be beat.
Gutters play a crucial role in preventing rust formation on metal roofs. They help to direct rainwater away from the roof and prevent it from pooling on the surface, which can lead to rust formation.
However, gutters can also become clogged with debris, such as leaves and twigs, which can trap moisture and contribute to rust formation. Thus, the services of gutter cleaners are necessary in clearing out debris from the gutters regularly. This ensures that the water flows freely, preventing the formation of rust.
But what about the areas of your roof that aren't covered by gutters? That's where painting comes in. One of the primary culprits behind rust formation is exposure to moisture.
Professional painters can apply a fresh coat of paint that will help to seal the surface of your roof and prevent moisture from seeping in. Additionally, painters can apply specialized coatings or paints that can help to protect your roof from UV rays and other environmental factors that can contribute to rust formation.
The Importance of Regular Maintenance for Long-Term Rust Prevention
Combining gutter cleaning and painting is a powerful one-two punch for preventing rust formation, but it's not a one-time fix. Regular maintenance is key to keeping your roof rust-free and structurally sound over the long term.
The Potential Cost Savings of Combining Gutter Cleaning and Painting
Not only does combining gutter cleaning and painting help to prevent rust formation, it can also save you money in the long run. Addressing both tasks at the same time saves on labor costs and potentially extends the life of your roof.
Takeaways
They say that two heads are better than one, and the same goes for preventing rust formation on your metal roof. By combining the forces of gutter cleaning and painting, you'll be able to keep rust at bay and keep your roof looking its best. So, roll up your sleeves and get ready to team up with your gutters to take on rust once and for all.