Kitchens are highly functional rooms, which is why it is essential to make sure the 'livability' of this space is not overlooked. The typical kitchen contains countertop space, storage, and two or more appliances. But with a bit of inventive styling and imagination, you can steer your kitchen toward a room that is packed with character.
From the layout, ventilation, and lighting, to fully assembled kitchen cabinets and multifunctional cooking appliances, you can achieve a contemporary theme by doing your homework. That way, you can enjoy preparing healthy and tasty meals for your family.
To help you get started, here are a few tips on how kitchen designers have added warmth and personality to kitchens:
1.) Place Emphasis On The Floor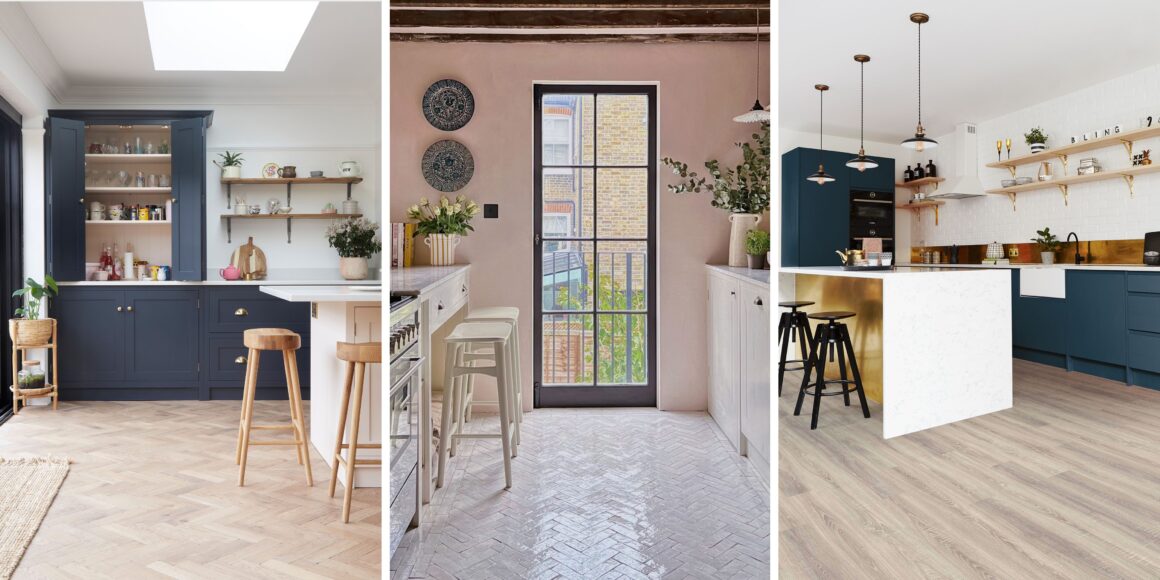 Enhance character in your kitchen with a floor surface that creates interest. Patterned tiles can be a great option since they are available in various colours and styles. Check out Kitchen Leeds for more kitchen design ideas.
So, how can you make your kitchen floor more interesting and contemporary? Achieving a contemporary kitchen floor involves several key steps, each contributing to the modern aesthetic. First, select materials, colours, and patterns that align with modern design principles. For flooring, consider options such as porcelain or ceramic tiles, vinyl or luxury vinyl tiles (LVT), concrete, or engineered hardwood.
Regarding layout and visual impact, the size of your tiles matters. Opting for larger tiles can be a strategic choice, as it minimizes grout lines and fosters a sense of openness. Subtle patterns, such as understated geometric designs or tone-on-tone patterns, can add a touch of visual interest without overwhelming the space.
To further enhance the design, think about the interplay of colours. Creating contrast between your chosen floor colour and the hues of your cabinetry and countertops can infuse the space with dynamic energy. Moreover, choosing the perfect colour for fully assembled kitchen cabinets can help you quickly attain a contemporary kitchen design, maximizing your kitchen floor space.
2.) Choose Soft Neutral Colours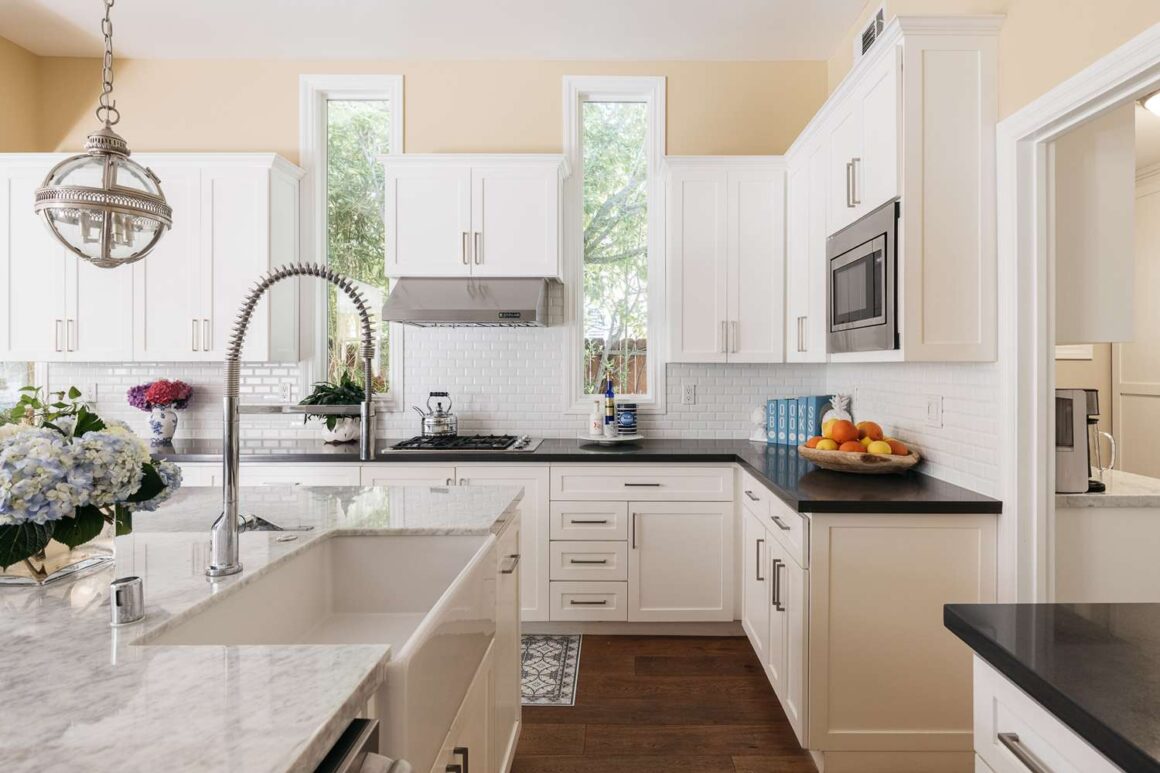 Gray greens are an excellent choice to echo the outdoors, especially when your kitchen looks out over your garden. Choose matte colours to achieve a gentle and serene feel. Mattes are opposite to a cold finish or glaring shade which can be harsh.
3.) Include Floating Shelves
Floating shelves are both easy and affordable to install. Adding these features to a kitchen can help you to display your favourite cookbook selection, design pieces, or even your functional yet aesthetic kitchen utensils. Since these shelves are open, they provide a spacious feel.
4.) Change The Hardware On Your Cabinets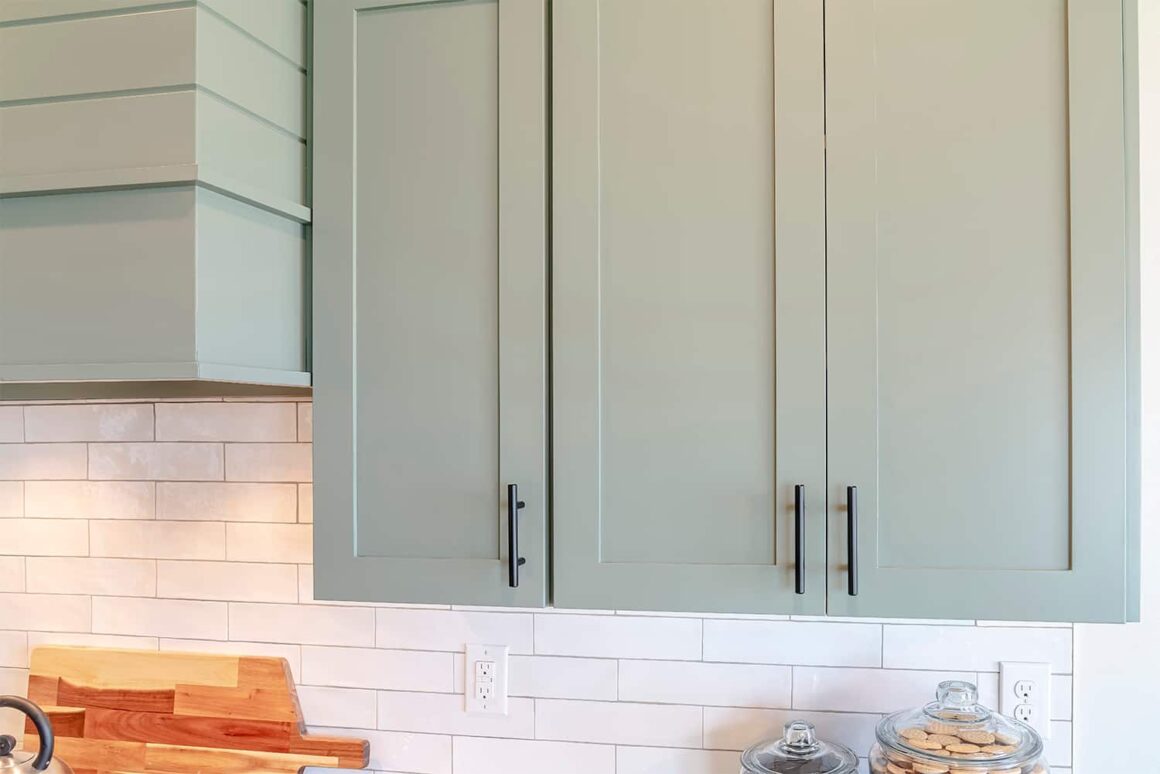 The easiest and fastest way to change the way your kitchen cabinets look is to change out the knobs and pulls. Today there are several designs to choose from such as jet-black T-bars, brass pulls, or leather straps.
5.) Add A Touch Of Vintage
Add a surprise element by adding a vintage storage cabinet to contrast your standard cabinets. Adding an unusual cabinet can give the room a completely different look.
6.) Change Out Your Lighting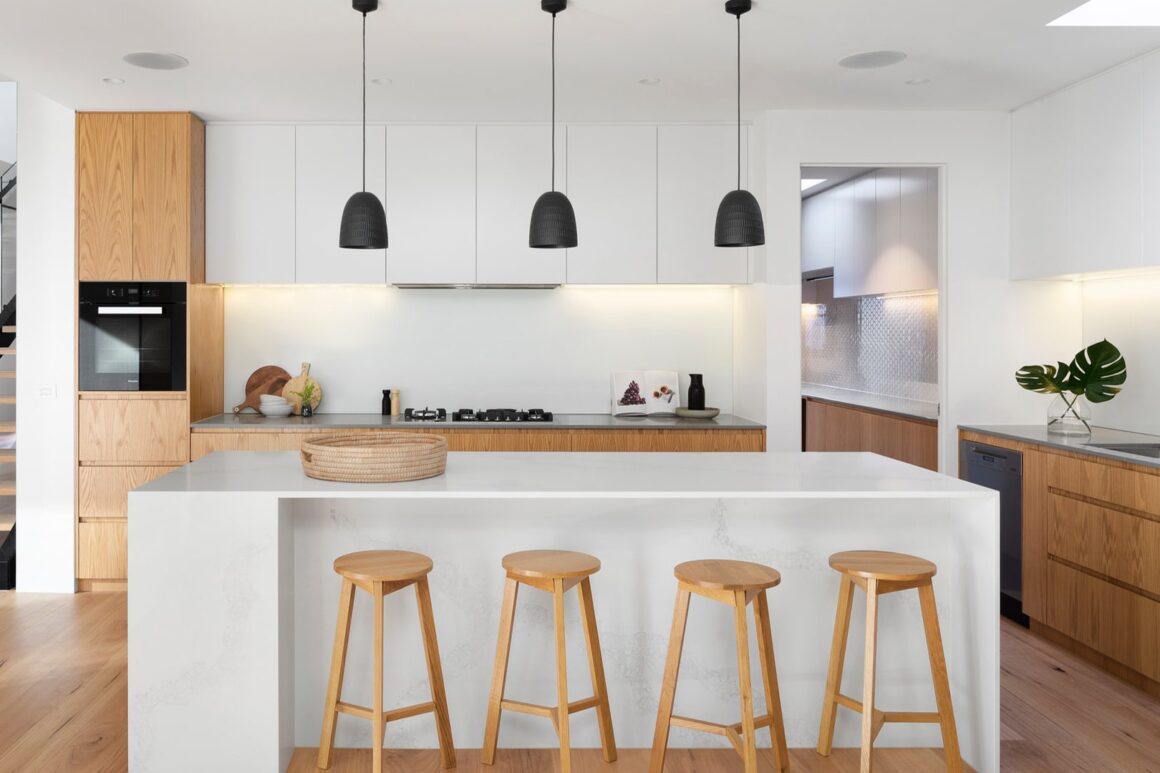 If you have chosen pendant lights for your kitchen, choose a design that is going to add character. The right light fixtures often contribute greatly to the overall look, regardless of whether you prefer a subtle or bold look.
7.) Make A Bold Statement With Taps
The taps in your kitchen can also play a part when it comes to adding character to your kitchen. If you would like something different, choose anything other than the traditional chrome finish. To add a personal touch think about copper, brass or even a black design.
8.) Incorporate A Copper Sink
Copper is a very popular material when it comes to kitchens. With a nice artisanal feel, copper sinks are a stylish, yet unusual choice.
9.) Include A Bold Splashback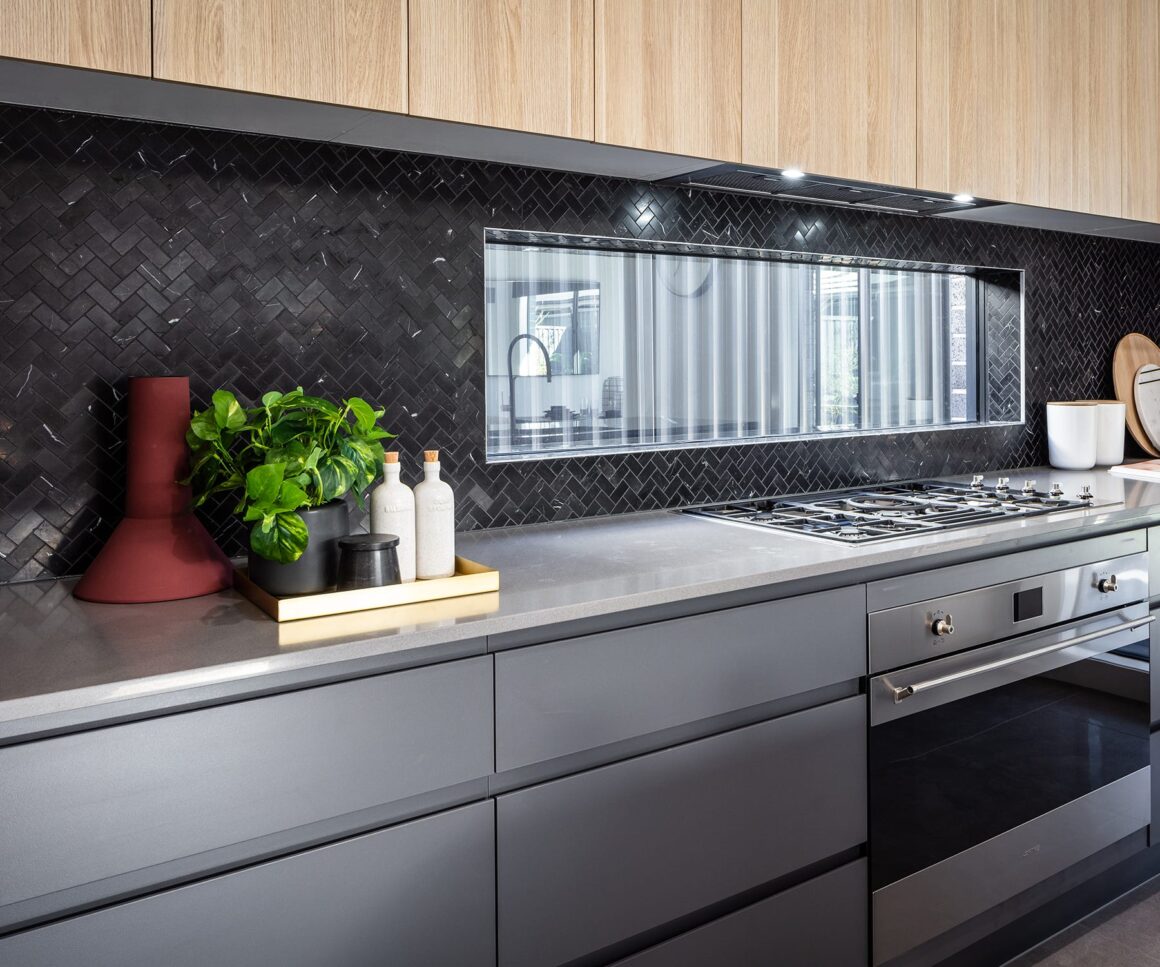 Splashbacks might be one of the functional aspects of a kitchen, yet they also offer a fantastic way to add pattern and colour. Using tiles for your splashback is an amazing way to display and accentuate the glaze, texture, and pattern of the tiles.
Final Thoughts
So, whether you plan to change the colour scheme in your kitchen or replace your cabinets and countertops, it is actually very easy to add charm and character to a kitchen. We hope these tips have given you the inspiration you need to add character to your contemporary kitchen.