Moving into a new home is an incredibly exciting time. It's the opening of a new chapter in your life and comes with the promise of new opportunities and possibilities.
Many new homeowners will move in and want to make changes. This is a natural process, you want to make your new home your own and change it according to your tastes, preferences, and creative sensibilities. When it comes to flooring, wood is one of the most popular choices. Let's find out why and discuss why wood flooring should be a priority for new homeowners.
Wood is A Timeless Look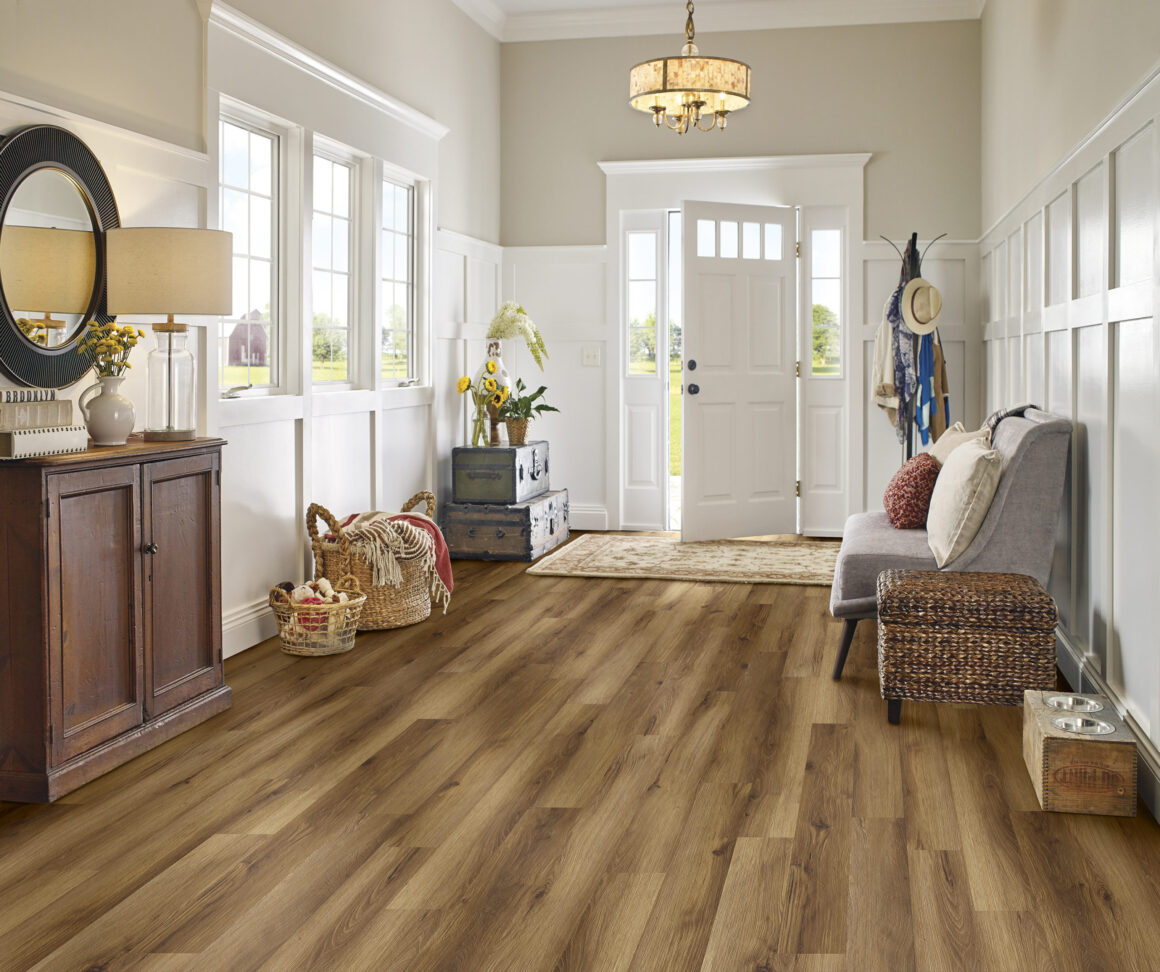 When we think of a stately manor home or countryside mansion, what do we immediately imagine the floors to be made of? That's right, wood. Wood is a truly timeless material that has proved unshakably popular for centuries. It conveys a sense of elegance, sophistication, and even royalty. It looks incredible, with deep, rich tones and layers of different colours and hues that immediately draw and captivate the eye.
By using wood as a flooring material in your new home, you will immediately establish an atmosphere of class and taste. This can then be built upon as you design the rest of your home, with subsequent interior design choices reflecting the grandeur of your glorious wooden floor.
Wood is Tough and Durable
If you're moving into a new home, there's a good chance your family will grow in the future. Having young children in the home can be wonderful, but does also come with certain challenges.
Children will be less impressed with the splendour of your floor. They'll see it merely as a surface to run, jump, and play on. Unfortunately, this can lead to accidents happening, your kids could drop things without considering the damage it may cause.
Thankfully, wood is an extremely tough and durable material. It should be able to withstand even the most boisterous of children without showing visible signs of damage.
Wood is Easy to Clean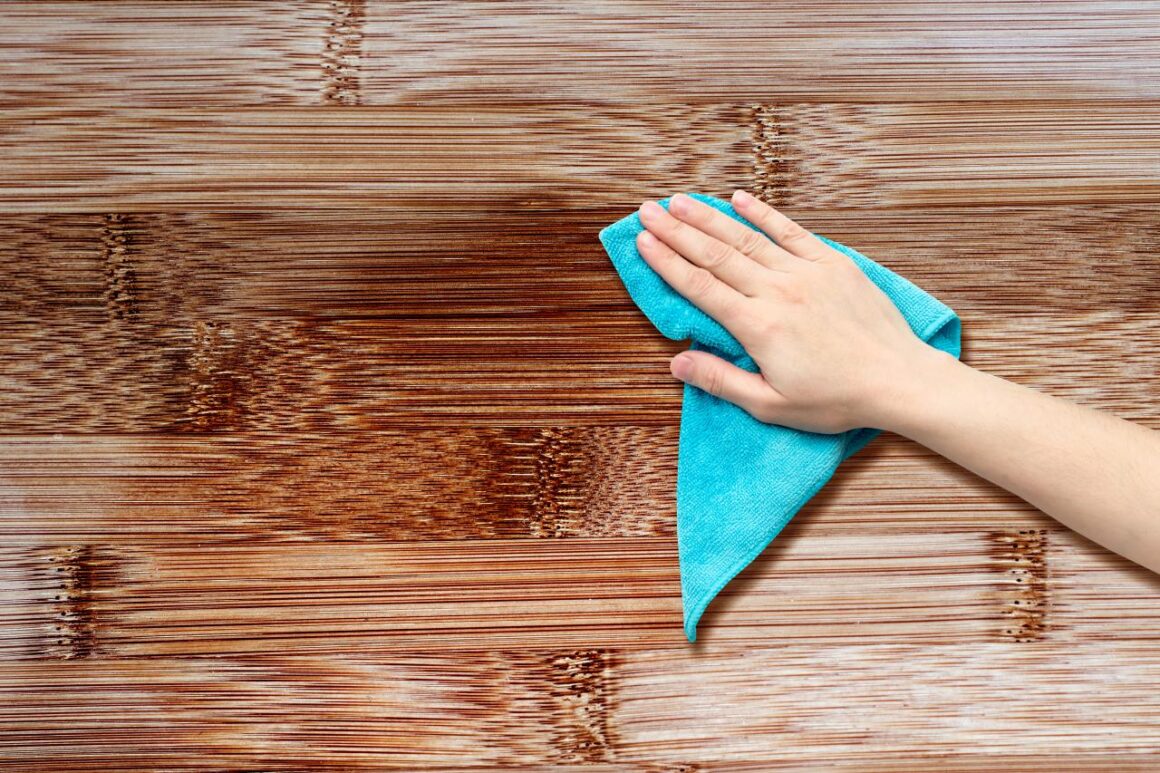 Another potential downside to having young children is their tendency to create a mess. Their prowess at doing so can seem almost supernatural at times. Leaving them unsupervised for just a moment can be a dangerous error.
Whether it's spilling food and drink or tracking mud throughout the house, kids like to leave a trail of destruction and disorder wherever they go.
You'll be glad to hear that wood is easy to clean. Spills and stains can be mopped up and wiped away instantly, with little risk of permanent stains or blemishes forming.
Wood is Long-Lasting
Few people move into a new home with plans to move out shortly after. Instead, you will likely view your new property as your future home for a number of years. For this reason, it's important to choose materials that will withstand the test of time, and that will not need to be replaced regularly.
Wood certainly falls into this category. The strength and durability of the material mean it will still look fantastic in years to come, with little-to-no signs of wear and tear, regardless of how much foot traffic it sees.
Wood can Increase the Value of Your Home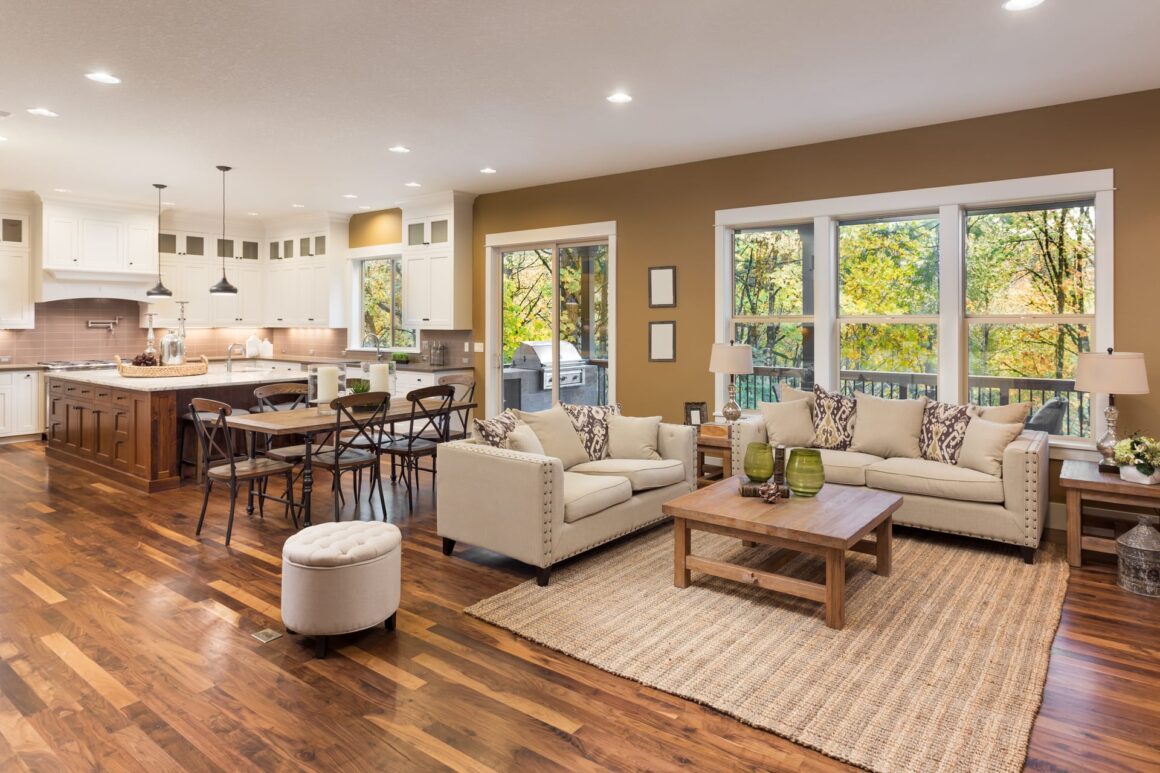 Long into the future, there may indeed come a time when you decide to sell your home. Perhaps your children have grown up and moved out, and you are looking for somewhere smaller and more manageable.
This may seem like it's too far in the future to worry much about, but thinking about it now can make the process far easier when it does happen. Wooden floors can add value to your home. Their visual qualities and practical benefits will make your home an attractive option to any prospective buyer.
Using wood for the floors in your new home can offer you numerous benefits in the here and now, but can also see you benefit far into the future.
Conclusion
As a new homeowner, wood flooring should be a top priority. It can give your home a truly timeless look, and it's tough, durable, easy to clean, and long-lasting. Additionally, wood floors can even increase the value of your home and see you make more money if you decide to sell your property in the future.