Have you ever been out to dinner and seen someone picking the leaves off their brussel sprouts? Maybe you thought it was a strange thing, or maybe you were curious about why they would do such a thing. If this piqued your curiosity, we have the article for you.
Today, we'll be answering the age-old question, "Can I eat the leaves of brussel sprouts?" We'll take an in-depth look at how to prepare them properly––and explore just what these nutrient-rich greens can offer as part of your diet. So if you're ready to learn more about our leafy green friends, read on.
What are brussel sprouts, and where do they come from?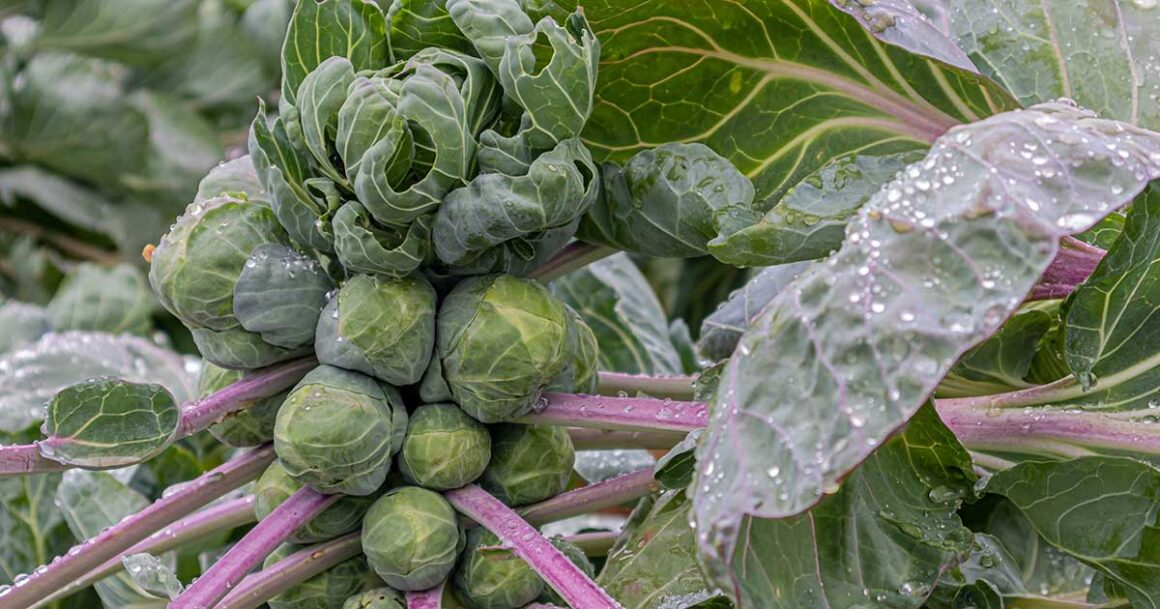 Brussel sprouts may be tiny, but they pack great flavour and are incredibly nutritious. Originating from Belgium, these green, compact buds were first cultivated as early as the 13th century and are now found in cuisines worldwide.
Though they can be eaten raw, most enjoy them cooked – either boiled or roasted – bringing out their earthy flavours and giving the vegetable a delightful crunch. No matter how you prepare them, brussel sprouts are full of fibre, Vitamin C, Iron and other essential nutrients your body needs. Who knew such a little food could provide so many benefits?
What nutrients are in brussel sprouts leaves, and what health benefits can they provide?
Brussel sprout leaves are a great source of vitamins and minerals. They contain nearly twice the amount of Vitamin C as spinach, making them ideal for boosting immunity. Additionally, brussel sprouts are full of Iron, which helps your body build red blood cells and keeps oxygen flowing.
In addition to these nutrients, brussel sprouts contain a unique flavonoid called kaempferol linked with anti-inflammatory and antioxidant benefits. Kaempferol can help protect cells from damage caused by free radicals – unstable molecules associated with various diseases such as cancer. So not only do you get all this nutrition from eating brussel sprouts leave, but you get the added benefit of kaempferol too.
How do you harvest brussel sprouts leaves, and how can they be cooked?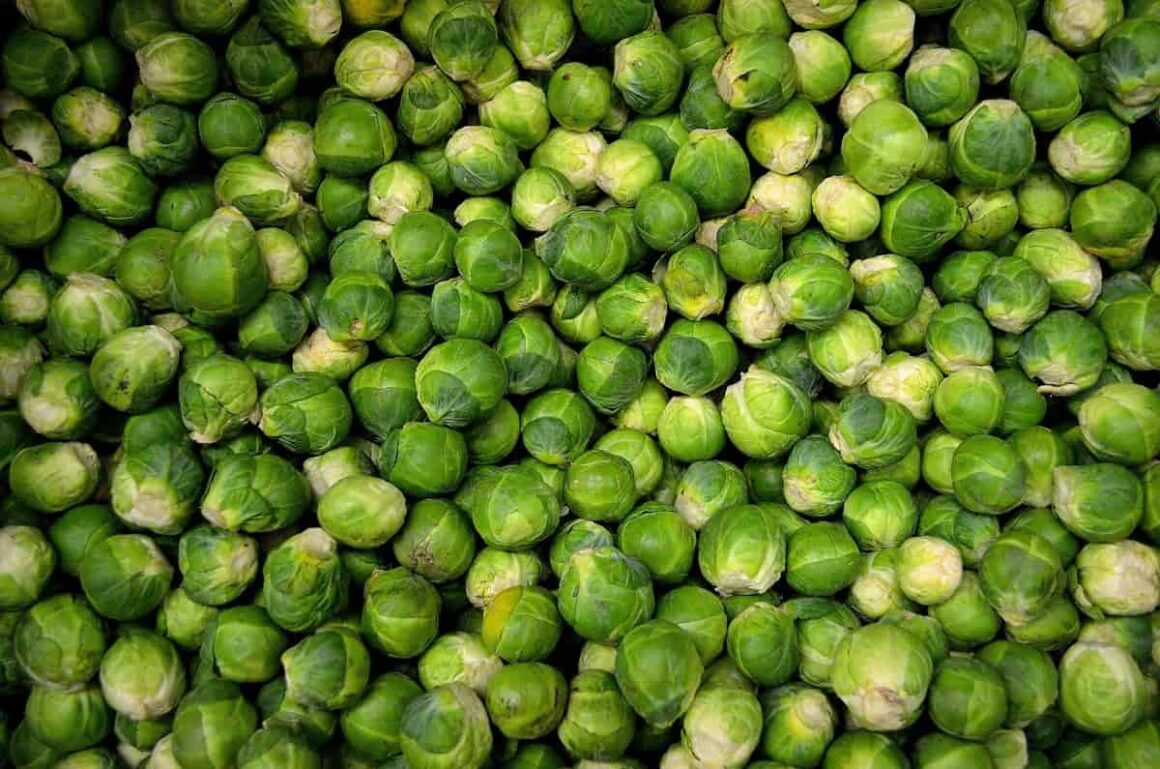 Knowing how to harvest brussel sprout leaves is vital to getting the most out of your crop. The best time to harvest them is when they're still small and tender, usually in late summer or early fall before the frost sets in. To do this, carefully pick off each leaf and keep them on the stalk until you have enough for a meal.
Once harvested, brussel sprouts leaves can be cooked like any other vegetable once harvested. Try roasting or sautéing them with olive oil and garlic for a delicious side dish. Or add them to soups or stews for an extra boost of flavour and nutrition.
How to prepare brussel sprout leaves for eating?
Once you've harvested and cooked the leaves, how do you eat them? Simple – just like any other leafy green. They can be eaten raw or steamed, either alone or as part of a salad. You can also add them to a sandwich or wrap for an extra pop of flavour and crunch.
The best part is that they're incredibly versatile and require little preparation. So don't be afraid to get creative about incorporating brussel sprout leaves into your meals.
Recipes that include brussel sprout leaves as an ingredient
For those of you looking for delicious and nutritious recipes, here are a few ideas to get you started.
Brussel Sprouts Pesto – blend brussel sprouts leaves with garlic, parmesan cheese, pine nuts and olive oil for a flavourful pesto-style sauce perfect for pasta or as a dip.

Brussel Sprout Gratin – layer thinly sliced brussel sprouts leaves in an oven-safe dish and top with creamy béchamel sauce and cheese before baking until golden and bubbly.

Roasted Brussel Sprouts Salad – roast brussel sprout leaves with oil, salt, pepper and garlic powder, then serve on a bed of fresh greens.
These are just a few easy and delicious ways to add brussel sprouts leaves into your diet. Give one of these recipes a try, and you'll surely enjoy the fantastic taste and nutrition they provide.
Are there any risks associated with eating the leaves of brussel sprouts?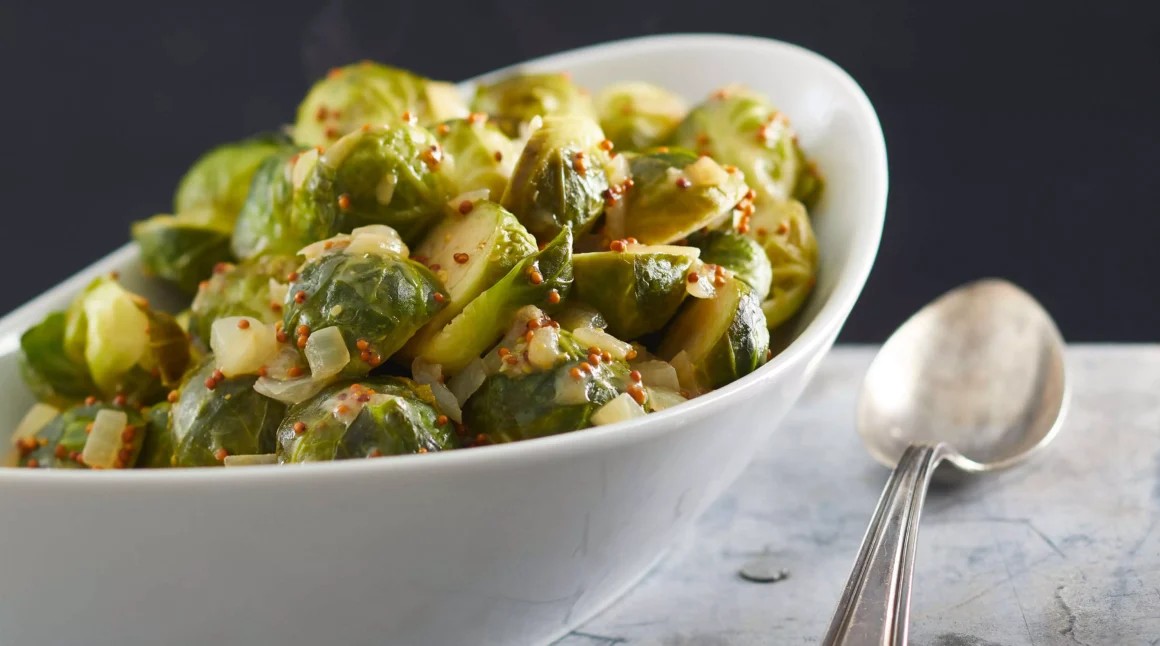 Though generally safe to eat, a few potential risks are associated with eating brussel sprouts leaves. One is that the plant can contain toxic compounds if not adequately prepared. To reduce your risk of exposure to these compounds, be sure to thoroughly wash and cook the leaves before consuming them.
In addition, some people have reported experiencing gastrointestinal discomfort after eating brussel sprouts leaves – so it's best to introduce them into your diet gradually and in small amounts.
Overall, eating the leaves of brussel sprouts is generally safe, and they offer many valuable nutrients that can help keep us healthy. So don't be afraid to give them a try. Their unique flavour and crunch make them a great addition to any meal.
In conclusion
The leaves of brussel sprouts are packed with nutrition and offer many valuable health benefits. They can be harvested and cooked quickly, making them a convenient addition to any meal. Some potential risks are associated with eating brussel sprouts leaves, but overall they're generally safe to eat in moderation. So don't hesitate to try them – you may love the delicious flavour and crunch they bring to your meals.