Understanding the current state of your wooden structure is crucial. Seeking advice from an expert is beneficial. They can identify the sources of damage. This guidance directs you towards the most appropriate repair solution. It also helps avoid recurring issues. Addressing wood-related issues typically costs between $3 to $8 per square foot. For structures with minimal damage, this approach is often prudent. It improves their aesthetics and utility without the need for a full replacement.
Key Points to Consider: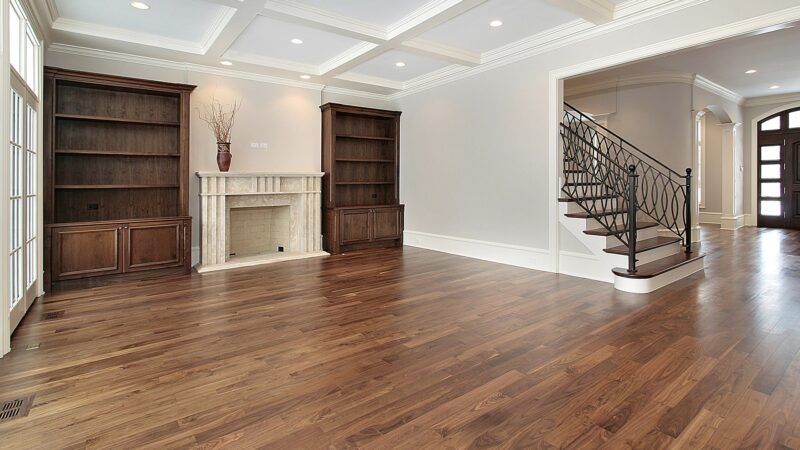 Telling Wear from Damage: It's important to know the difference between wear and damage. Wear and tear is normal usage, while damage can mean you need to fix something. Things like scratches, small marks from water and discoloration are indicative of damage. Spotting these helps to keep wooden floors looking and working well.
 Refinishing Limitations: Not all wooden surfaces are suitable for restoration. Hardwood floor refinishing, in particular, has specific requirements. Refinishing involves sanding the floor and preparing it for the application of the new colour. However, some parts may be too thin or have already been corrected several times. Such parts are too thin to be ground again. Usually, solid wood can be sanded and refinished 5–6 times. But, checking the floor's condition, like if it's bent or damaged, is very critical.
Checking Age and Damage: How old the wood is matters. Seeing things like scratches and gaps in the wood is also important. These things help decide if the wood should be refinished or replaced.
Thinking About Money:
Looking at Costs: Money is significant when choosing between fixing or replacing the floor. Fixing is typically cheaper than replacing. Replacing has many costs: taking out the old floor, buying new wood, and putting it in. So, fixing the floor can save money for those who don't want to spend a lot.
Time and Mess: Fixing the floor saves money but takes time. It takes several days, makes a mess, and has strong smells. This means you can't use that part of the house for a while. Living in the house during this can be difficult. But, using ready-made options for a new floor might be faster.
How It Looks and Its Style: Fixing can change the floor's colour, but it'll look the same. If you don't like the kind of wood or how big the pieces are, you should replace it. Small gaps can be fixed. Big gaps might need new wood pieces.
Looking at Damage and Wear: If a big part of the floor (more than 30%) is damaged, it is better to replace it. Big damages are things like bent wood, broken parts, and stains. Problems like bugs and water damage matter too. These can make the floor uneven.
Floors That Move: Small moves in the floor, like from seasons changing, can be fixed. However, a new floor may be required for large moves where gaps form between the wood elements.
When There's a Lot of Wear: Wood floors can be repaired many times, usually up to ten times. But if you see deep wrinkles or visible nails, replacement may be necessary.
Investment and Practical Considerations
ROI is a pivotal metric for homeowners pondering over surface treatments. Various factors can greatly sway this metric. This impact is evident in both the replacement and refinishing of wood surfaces.
ROI from Replacing Hardwood Floors: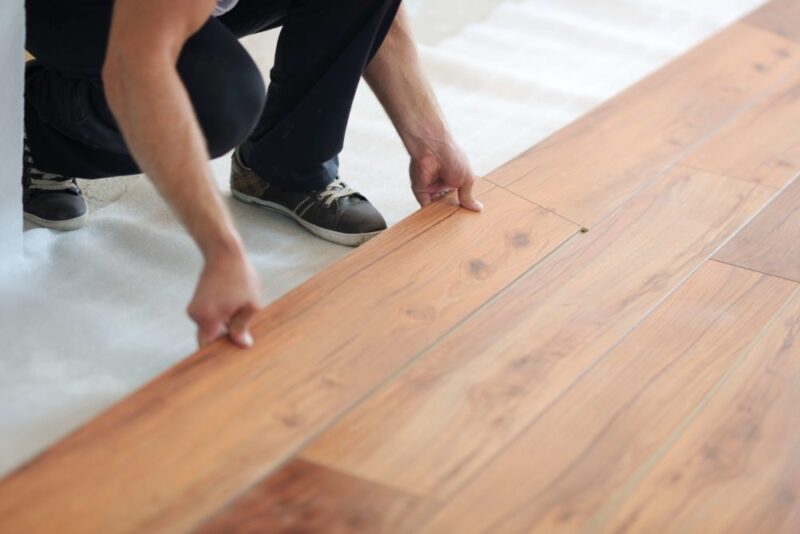 Upfront Value Increase: Replacing hardwood can lead to an immediate rise in your property's market value. This is especially true if the new material matches current design trends and buyer tastes.
Modernization: Introducing a contemporary touch with new surfaces can revamp a space's aesthetics. This change might make the area more attractive to potential buyers or tenants. Choosing durable and fashionable materials can boost both the lifespan and visual allure of the surface.
Higher Costs: While the benefits mentioned are enticing, it's vital to balance them against the significant outlay needed for a complete replacement. This includes both material and labour expenses. Thus, even if the value of the property increases, the initial costs will be significant. They must be commensurate with the expected increase in property value.
Long-Term Investment: If you intend to stay in the property for many years, a new surface could be ideal. Replacement may not be needed for a decade or more, spreading the cost over long term use.
ROI from Refinishing Hardwood Floors: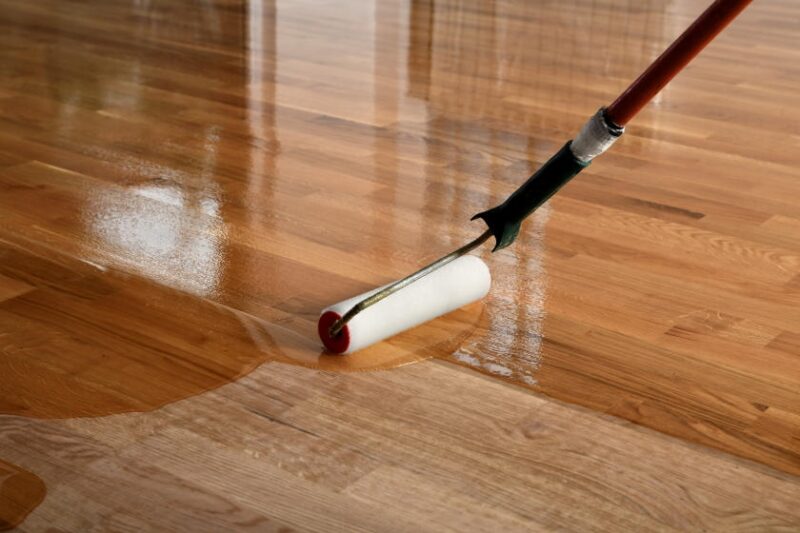 Cost-Effective Revitalization: Refinishing stands out as a more economical option than replacement. It offers an updated look for less. This approach can elevate property appeal without significant expense, possibly resulting in a higher short-term ROI.
Swift Marketability: For sellers, a refinished surface can quickly boost a property's appeal. This makes the property more attractive to potential buyers, without the long wait that a full replacement might entail.
Limitation on Aesthetic Alterations: It's important to understand that refinishing doesn't allow for the broad aesthetic and structural changes that replacing offers. So, while it enhances the existing appeal, it doesn't radically transform or update the space.
Shorter Lifecycle: While refinishing floors prolongs the life of the woodwork, it doesn't match the longevity or warranty that comes with a new installation. If your wooden areas have already undergone refinishing several times, the ROI lessens. The benefits of additional treatments diminish in efficacy and visual enhancement.
ROI Considerations: It's essential to weigh immediate versus future ROI. Refinishing can offer a prompt return due to its affordability and immediate aesthetic impact. In contrast, replacement is a larger investment that might yield greater returns in the long run, especially if considering a property sale or refinancing evaluation.
Replacing vs. Refinishing: Weighing the Pros and Cons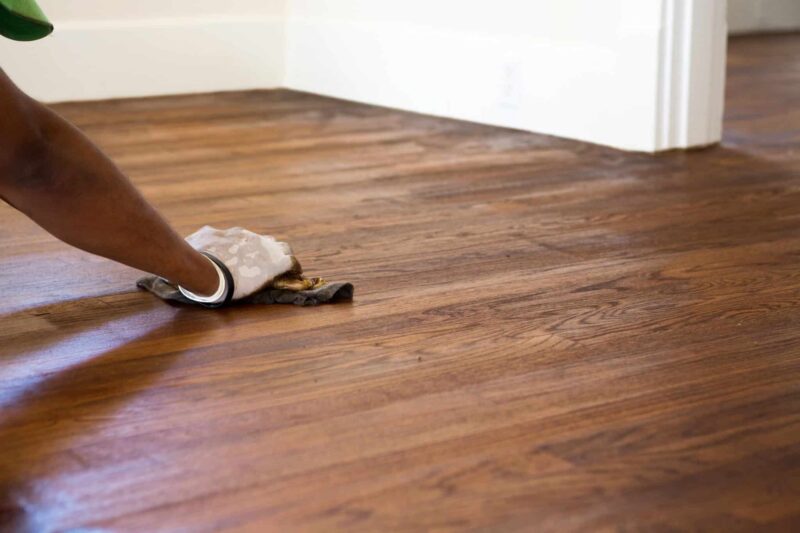 Positives of Installing New Hardwood:
Complete Transformation: Swapping out wood results in an immediate change in the home's ambience.
Enhanced Value: Such changes typically elevate the home's financial worth and market appeal.
Customizable and Practical: Opting for a new surface enables selection of wood type and plank size. This improves functionality and tailors the design to personal preferences.
Drawbacks of Replacing:
Time-consuming: The replacement process can be lengthy and may disrupt your daily routine.
Unaddressed Concerns: This method has the potential to miss problems related to structure in or below the surface. These issues require separate solutions.
Benefits of Refinishing hardwood floors: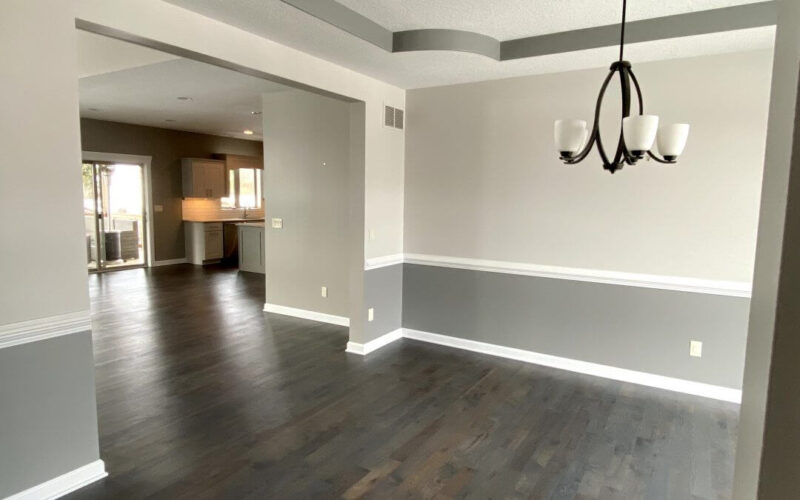 Cost-effective and Aesthetic Upgrade: Refinishing proves economical by rejuvenating existing wooden areas through sanding and re-staining. Additionally, it offers the option to modify the stain colour for a novel appearance.
Subtle Boost in Resale Value: A professionally refinished wood can resemble a new installation. This might modestly raise the property's resale worth.
Enhanced Durability: The refinishing process fortifies wooden materials. It acts as a protective barrier against potential damage and deters pests.
Cons of Refinishing:
Disruptive: Despite being a cost-saving measure, the procedure can be time-intensive and may impede daily tasks.
Dust and Odour Production: The process generates dust and can emit potent chemical odours. This requires adequate ventilation and may even require temporary relocation.
Temporary Inaccessibility: Areas undergoing refinishing become momentarily off-limits. This can lead to minor inconveniences.
Conclusion
In essence, both replacing and refinishing hardwood floors have their unique sets of advantages and disadvantages. Homeowners can determine the most suitable option by carefully considering these aspects in alignment with their specific circumstances and preferences.