If you thought making a house tour would require professional photographers, think again!
Creating a professional house tour video like a pro is easier than you think, and you could well be on your way to selling your house. Smartphones are your best bet if you don't want to invest in super-expensive camera equipment.
Top 12 Tips For A Good House Tour Video
Let's look at top tips to make sure your home video walk-through is a hassle-free experience to give your home the best look and share it remotely with prospective buyers:
1. Keep It Clutter-Free
If you want your home to look its best, the mess or clutter has to go. You can't have objects scattered over the floors or other surfaces or clothes spilling out of your cupboard.
When you have an empty cupboard, the viewer gets an idea of the kind of space they can expect.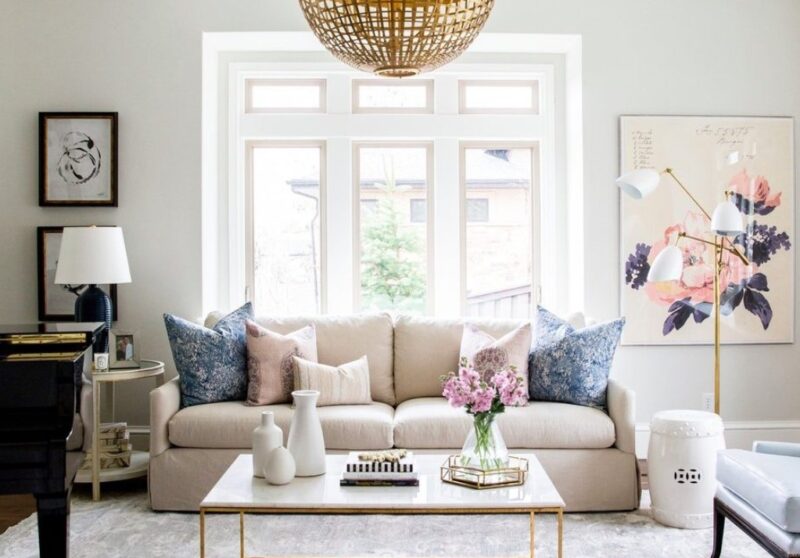 2. Ensure Superior Video Quality
Your room needs to be 'house tour' ready, and so should the quality of your video.
You can make professional-quality videos in under five minutes. There is a wide range of templates to choose from, and you can create your own design if you wish. Add animation or music to breathe life into your house tour video and ensure higher engagement with the viewers.
You can edit the video after it is complete and make sure that your final video is of the best quality.
3. Never Underestimate Lighting
To capture the true quality of your home, either remove the curtains or pull them back so that you get the optimal light.
Schedule the virtual shoot during the day so that you get the support of natural light. Every corner of your home decoration gets highlighted, and a prospective buyer gets to see your home the way it actually is.
However, use artificial lighting for rooms where natural lighting does not enter.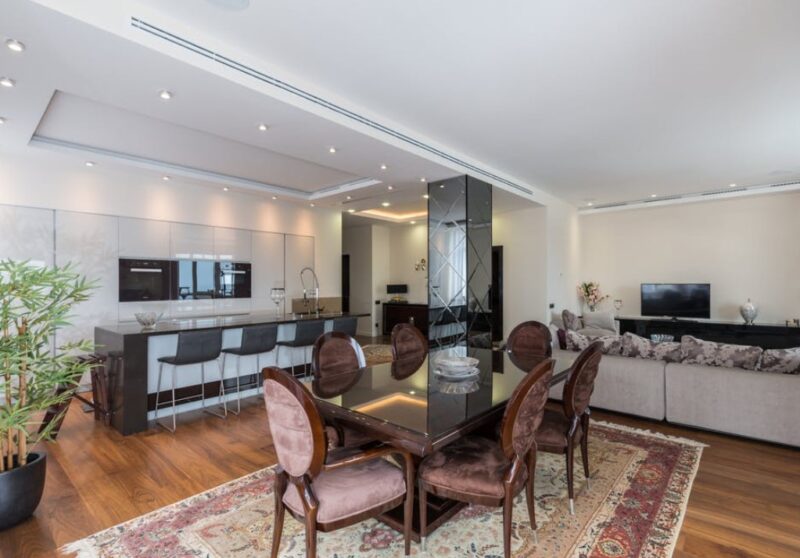 4. Use A Tripod
If you move or shake, these show up in your video tour footage and make it look amateurish.
The solution for this is using a tripod and mounting your camera.
You can get stronger compositions with a tripod since tripods are adjustable. The level can be set higher or lower depending on the angle you want for that room. It also adds to the fluidity of your video.
5. Pan And Zoom Selectively
The last thing the viewers want is excessive zooming since it looks more like a gimmick and spoils the flow of your video. Pan and zoom where it is absolutely essential to show a feature mentioned in your script.
If you pan and zoom in every frame, the viewer will likely get distracted and lose interest.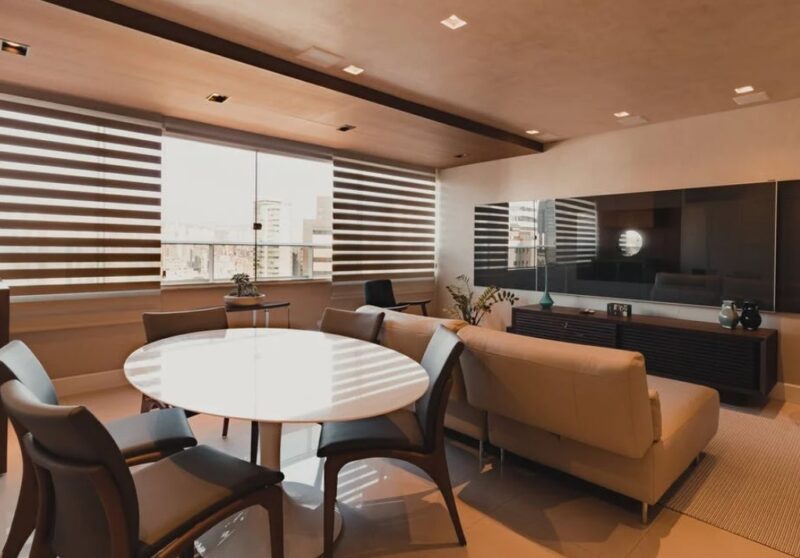 6. Open Doors For A Better View
To offer a clearer view of low-light areas in your home, like corridors, keep your doors open. Keeping your doors open also improves the flow of your video. You don't need to stop and open your door, but you can move smoothly from one room to the other one.
You can avoid the creaky hinge too!
The viewer also gets an idea about the layout of your home when the doors are open. Such a shot is one of the deciding factors for most home buyers.
7. Focus On The Bedroom
Unlike most other rooms in your video, a tastefully decorated bedroom adds more value to the video than a barely-decorated one. Make sure that your furnishings, match the Curtain colour with the colour of your walls, and place them appropriately to add to the character of your bedroom.
Your bedroom should be the 'crown' of your house tour video, so dress it royally! Make sure that your pillows look full and have a silky cover to give them the gloss they need. Throws and quilts add to the glamour quotient of your bedroom.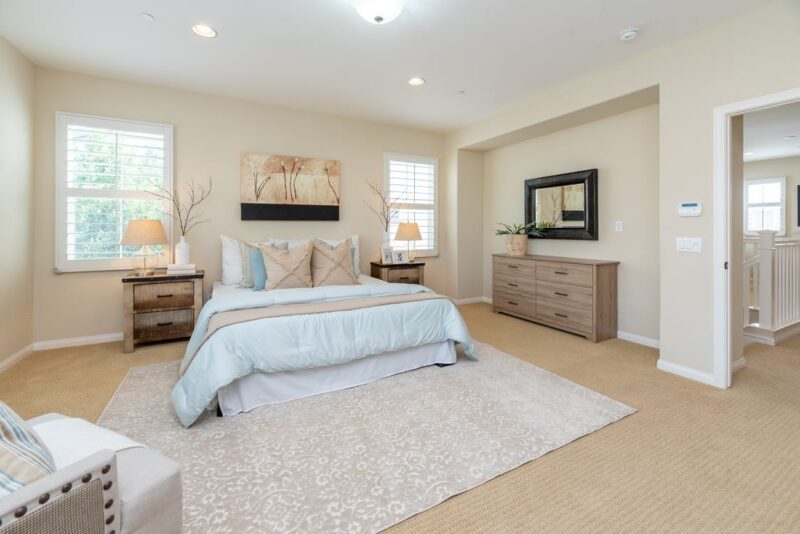 8. View From Outside
The outer view of your home is as important as the one inside. The curb appeal or the way your property looks from the outside can be a deal clincher.
You need to showcase your balcony or garden from across the street to give the audience a look and feel of these two aspects of your home. This also gives your video a variation.
Taking a video of how the external portion of your home looks through the balcony would not have a similar appeal. Style up your garden or balcony with a natural touch using plants.
9. Show Them A Clear Route
Though it might sound like too much planning, have a script ready for your house tour video. An unplanned video might leave the viewer confused and unable to make a decision.
A video tour with a script lets you highlight the areas of your home you feel are a priority.
You can offer the viewer an option to view the video without sound. The viewer does not get distracted by the narration and can focus only on the content when you do so. It would also give them a complete idea about the key characteristics of your home and make a decision.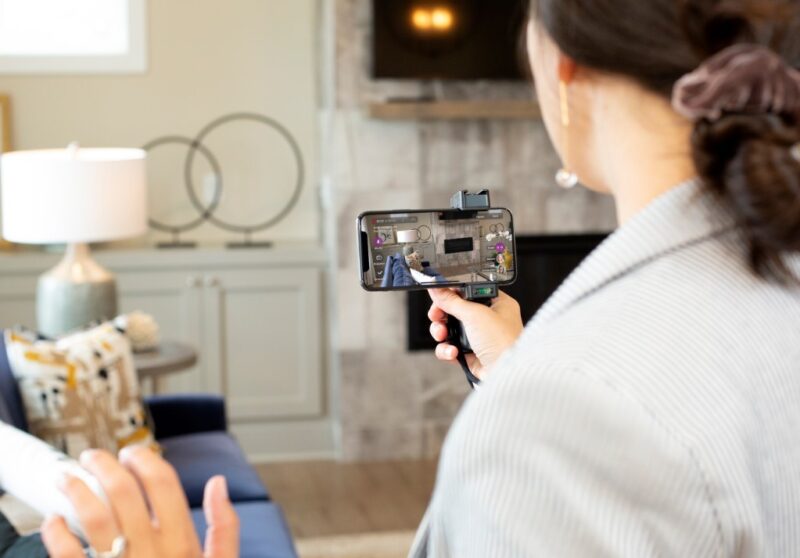 10. It's Not A Race
Don't treat the virtual property tour like a race. Do a test video to see if you can get all the important areas of your property or not. Use video maker tools to give your property a professional look.
If required, you could add a bit more time to your video to maintain a steady pace throughout the video. While the viewer can replay the video, it would not make a great first impression.
11. Give Them Different Angles
It would be best if you took shots of each room from different angles to give the viewer a better understanding. Go for the wall-to-wall or floor-to-ceiling shots so that the potential buyer knows how the room looks in a complete manner.
A shot of the position of the window placement gives a better idea of the lighting in the room.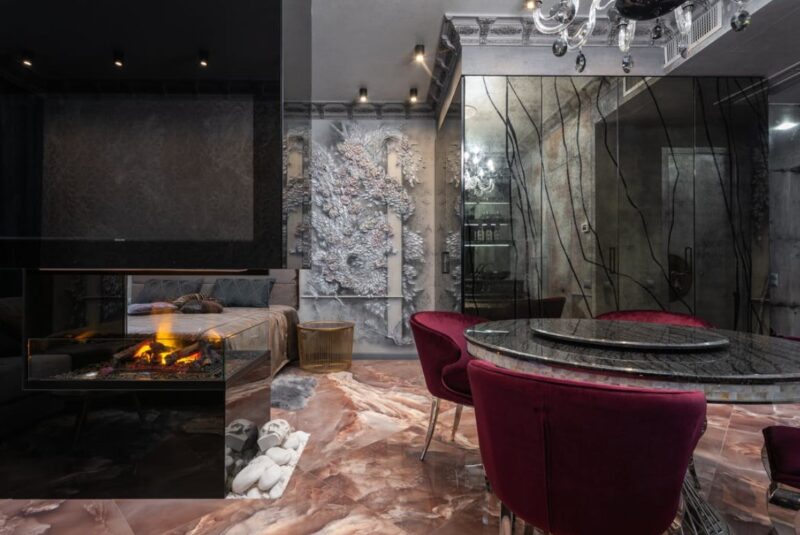 12. Know Your Property
Do you know the unique features of your property like an eye-catching fireplace, smart features like electric blinds, a chandelier, and more?
Research and figure out its USP when you are scripting your video. Try to create a story around these unique features to add some zing to your video.
Conclusion
You can create a stunning virtual property video without much experience with online tools. There are many options available when it comes to creating and editing your video, so do your research and choose features that work best for you.
Get your home ready for the shoot and know what features set it apart from other homes. All these factors add value to your home, and if you can place these elements in your script, your home will sell like a hot cake.