Ever since people have had to spend two years locked in home, our approach to interior decor and what we need inside our homes has changed completely. Today, the focus is on making your home a calming area for you to exist in, and this means light colors, round furniture, lots of natural light, and most importantly a lot of indoor plants and flowers.
Many people now have a Bouqs subscription or a similar online flower subscription to keep their home stocked with fresh flowers everyday. When they're not doing this, people are growing plants in one area of their home or the other. While all these people are happily enjoying their little corner of nature indoors, a lot of people are still hesitating.
Does having fresh flowers at home feel like a lot of work to you? Or are you unwilling to have to replace them every week? Whatever the care, we're going to give you reasons today for why you should have fresh flowers at home.
Bring Some Nature Inside
If there's one thing no one can deny, it's that everyone needs to be around nature regularly for their mental health. Being around nature calms you down a lot, makes you feel calmer, and happier. Not only this, but it also makes you feel better physically – being around nature lowers your blood pressure, decreases muscle tension, and decreases the stress hormones in our body.
Of course, not everyone has access to nature or a park nearby where they can go for a walk, which is why you might want to consider bringing some nature indoors. Fresh flowers can really brighten up your space and have the same positive effects as if you were outdoors.
Eco Friendly Decor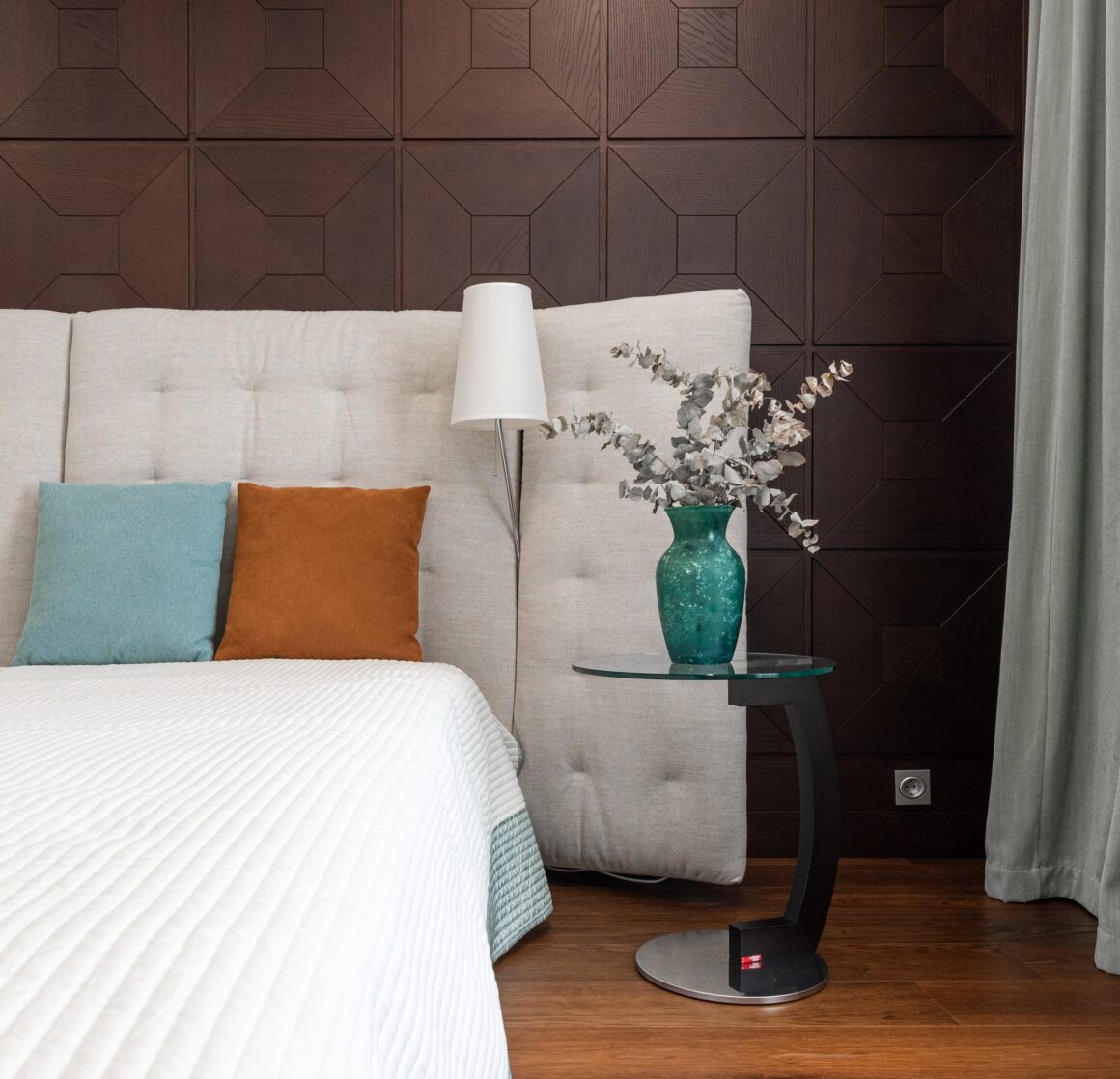 More and more people today are growing aware of the current climate crisis faced by the world, if not feeling the effects of the changing climate themselves. Even before this happened, people have been trying to live in a more responsible way and sustainable housing practices were on the rise. From non-toxic paint to energy efficient home appliances, there has been a rise in all things eco friendly.
Of course, the same goes for home decor – people don't want things made out of non-biodegradable materials in their homes, and those who can afford it prefer buying from companies that are responsible about their packaging. There's nothing more eco friendly in our opinion that decor taken straight from nature. Flowers and plants are the ideal thing to decorate your home with if you want to make sure you're not harming the environment.
You may need to be careful though if you want to buy fresh flowers as an eco-friendly decor option. Pay attention to where the flowers are coming from, and make sure they're locally sourced and in-season blooms. If you're trying to buy summer flowers in December, you'll only be able to get your hands on imported flowers that carry a huge carbon footprint because they have to be flown into the country. Not only this, but they're also most likely grown on farms where the workers aren't paid fair wages.
Great for Home Decor
There are countless flowers in ever color and style, and this is when you don't think about the infinite possible arrangements you can make from them. The design potential is huge. For example, pairing your flowers with the right kind of wall art behind them can make for a striking arrangement.
From dark red flowers that are almost maroon and almost black roses developed by experts, you can have flowers that fit even the darkest of themes. On the other side of this spectrum would be brightly colored and cheerful flowers and floral arrangements that we usually associate with flowers in general.
You can use any array of these flowers and other items from nature like leaves, berries, twigs, small flowers like baby's breath and beautiful plants like lavender, to create a lot of beautiful combinations. We think it's safe to say that whatever your home looks like, there are flowers that would look absolutely amazing with it.
Great Conversation Starters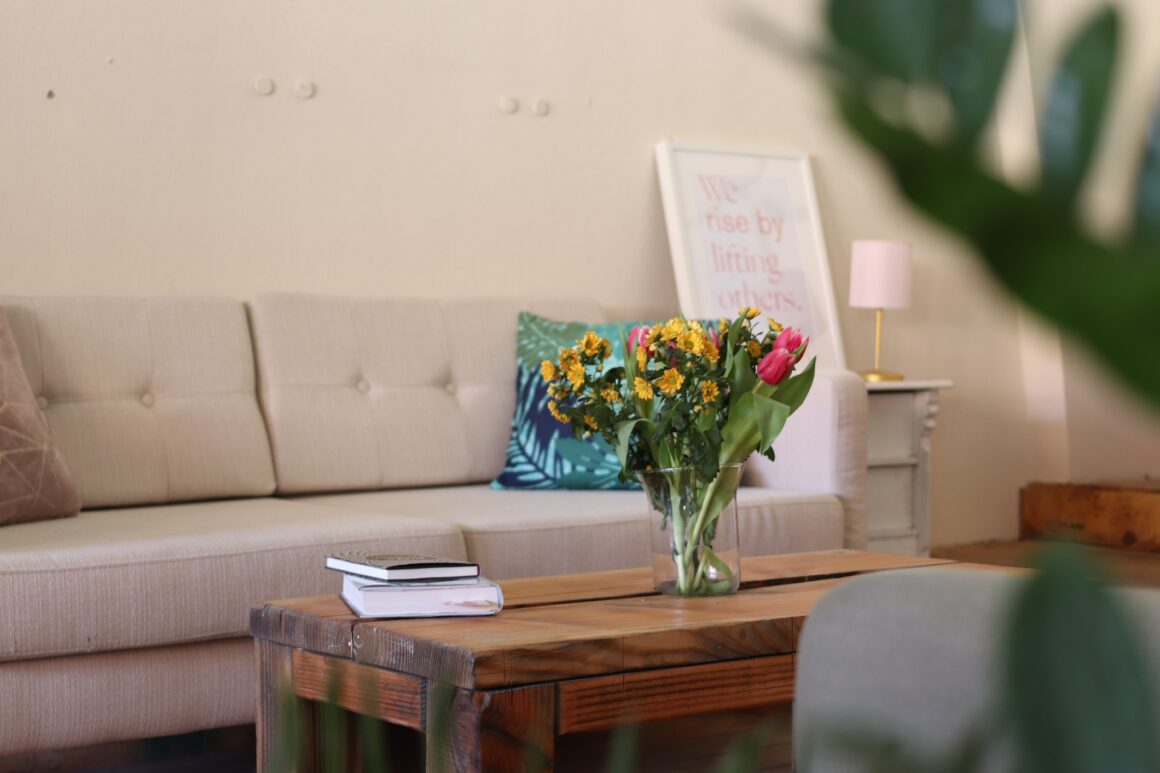 In case you're hosting any guests, your flowers can be a great conversation starter, especially if your guest likes flowers or is into home decoration as well. They might ask you questions like where you got your flower from or if you made this bouquet yourself. You might even get into a conversation about what kind of flowers you have in your home and so on.
Your home, to a lot of people, can be a reflection of who you are as a person. Your flowers can help you do this better than most decor can, mainly because of how you can change your fresh flowers regularly to reflect different moods.
They Keep the Air Clean
If you have fresh flowers and indoor plants in the house, the air in your home will be cleaner than that a home without plants or proper ventilation. This is because a lot of plants can remove toxins and bad smells from the air, not to mention how good some flowers smell.
The scents from flowers such as lavender are even known to calm people down and improve sleep, and your home will overall be healthier and more pleasant with flowers in it.
How to Keep Flowers Fresh
Now that we've established that keeping fresh flowers in your home is a great idea, let's move on to their care. How do you keep your flowers fresh?
Make sure the container and water is clean before putting flowers in it. If the container or water isn't clean, it may contain bacteria that will only increase the rate at which your flowers wilt and decay. This means that you would have to replace them much sooner than you should have to.
Cut your flower stems diagonally – this allows for more surface area for water absorption and makes your flowers able to stay fresh for longer.
Use flower food or preservatives. Pour those into the water to make sure your flowers stay fresh for as long as they can. You can get flower preservatives from anywhere that sells fresh flowers, but things like a little bit of vodka, sugar, or vinegar does the job as well.
Conclusion
You have nothing to lose and everything to gain by adding fresh flowers and plants to your home, so give it a try. Once you realize how much better you feel with flowers in your home, you won't want to go back.