Shaggy rugs are unquestionably fashionable, but cleaning and maintaining them may appear challenging. However, they require little effort to keep. A high-pile carpet is a great way to give your home a throwback feel. You'll be happy to step out of bed onto the thick, cushioned surface.
While their plush fibers offer a touch of elegance to any space, they may be a pain to maintain. Although regular cleaning is unlikely to restore your rug to its original condition, it may help it last longer. Because of this, maintaining a shaggy rug can be trickier than keeping a rug with a shorter pile.
We have compiled some information on how to clean a shag area rug to help you keep your carpet in pristine condition.
What Are Different Types Of Shaggy Rugs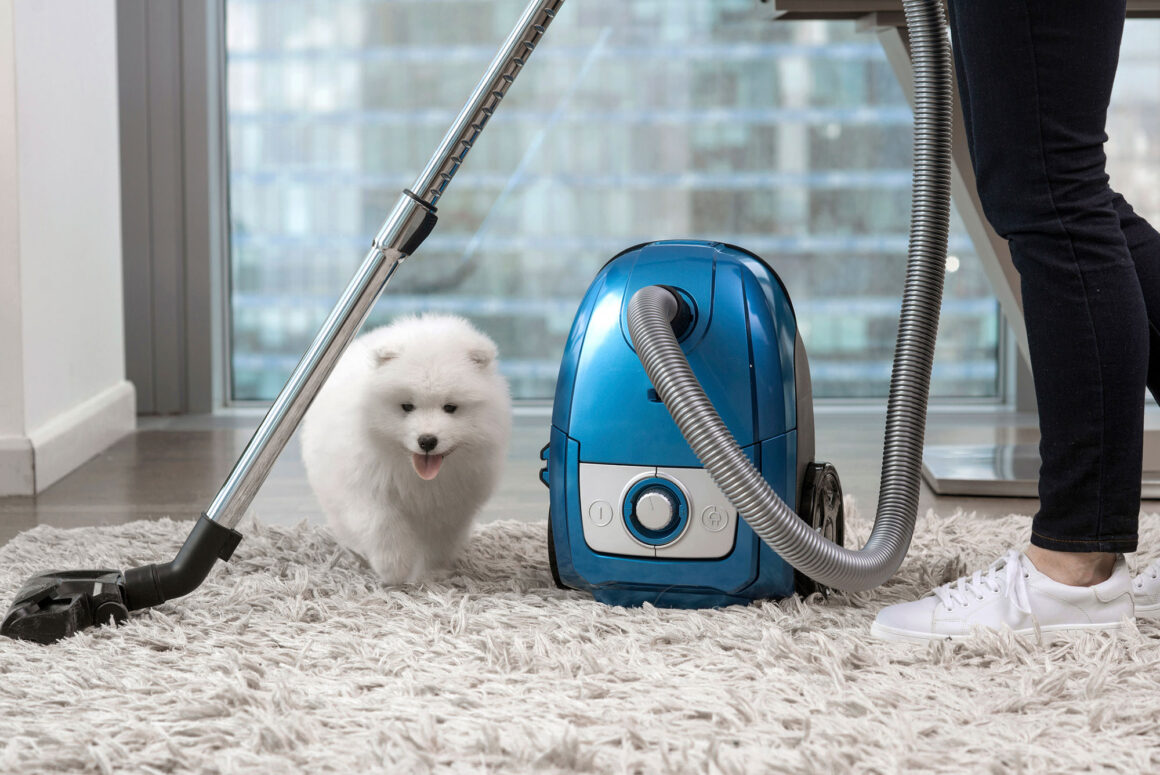 Shaggy rugs come in various designs and materials, so cleaning and maintaining your specific carpet properly is essential.
Wool
Wool is the standard material for most shaggy carpets. It provides warmth and has a pleasing appearance. Wool is soft, sturdy, and long-lasting, and it absorbs moisture well, acting as a natural air filter in your home.
Maintaining a wool shag rug by frequently vacuuming it and brushing off any loose particles is possible. Wool is easy to care for; all you need is warm water, a gentle soap, or a carpet cleaner.
Flokati
Some of the earliest shag rugs were woven Flokati carpets from Greece, which cleaners frequently refer to as "sheepdogs" because they have a large amount of shag that can be challenging to wash and brush out smoothly.
You can maintain Flokatis looking excellent and remaining fluffy for years if you clean them frequently (before they seem dirty!). Cleaning Flokatis typically costs more than cleaning wool woven pile rugs because it takes more time to groom and make the carpet beautiful after a wash.
Acrylic
Acrylic is a synthetic version of wool. Anyone who knows wool can recognize acrylic right away. Its texture is scratchier, and it lacks the sheen and vibrancy of wool that has been dyed (which makes sense because it is plastic).
Acrylic also holds lint, hair, and gunk and does not let it go, much like some previous remarks regarding shag-felted wool. These rugs are tough to keep clean, and the tufts are even simpler to remove.
Leather
These shaggy carpets are a little easier to clean than others because they can be cleaned with a leather cleaner. However, depending on the brand and quality of the leather, these carpets can be quite expensive.
Leather-strip shag rugs look more attractive and last longer than other shag rugs. But they need special care with a product like leather cleaner if you want them to remain soft, supple, and free from dirt spots.
When Should I Clean A Shag Rug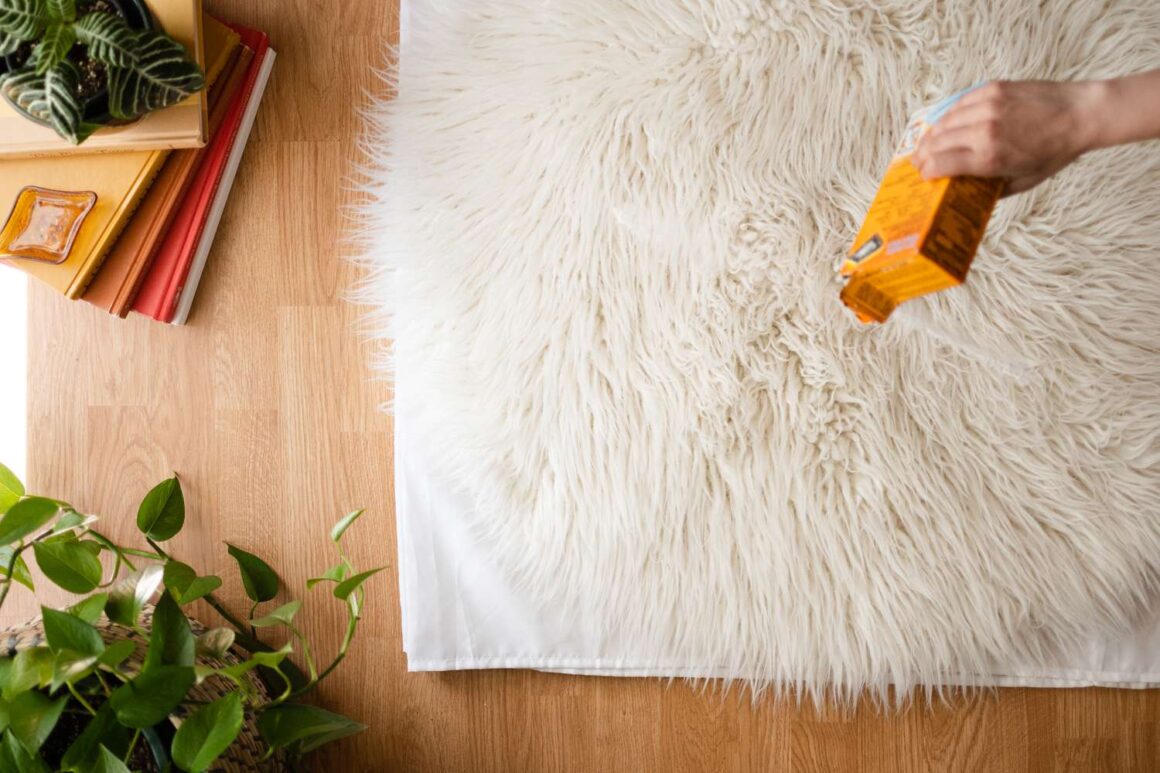 Maintaining the beauty and longevity of your shag rug requires proper cleaning techniques. While regular vacuuming and spot cleaning can help, sometimes deeper cleaning is necessary to restore its original appearance. In such cases, it's wise to consider professional carpet cleaning services to ensure the best results and prevent any damage to your rug. With expert carpet cleaners, you can have peace of mind knowing that your shag rug will be treated with care and expertise.
It's crucial to determine whether cleaning your rug is necessary before you start the cleaning process. The lovely fluff of shag rugs that we all adore can be ruined by overcleaning.
You must deep clean your shag rugs once a year. However, if you live in a city or on a busy street, you should deep-clean your rug once every four months.
Every couple of weeks, some light cleaning is required. You risk having your shag rug lose its shine if you don't maintain it. A shag rug, with proper care, can survive for many years.
Challenges In Cleaning Shag Rug
Maintaining your rug's like-new condition requires not only following cleaning techniques but also learning about proper rug care. Knowing the best practices for rug preservation helps extend its lifespan. To explore expert advice on rug care and additional cleaning methods for various rug types, check out more information on this topic. With these helpful resources, you'll be ready to keep your rug looking great and lasting longer.
When dealing with a filthy shag rug, professional rug cleaners, and rug owners face the following difficulties:
They're Not Genuinely Vacuumable
To remove most of the gunk from the middle of these carpets, you must vacuum between the fibers row by row, even if you use a canister vacuum or an upholstery attachment tool. It takes time, but if you adore the rug's appearance when you first purchase it, you must commit to routine maintenance—or prepare to replace it in a few years.
You Cannot Spot Clean
Spills must be swiftly cleaned up, or else. If you don't remove a spill's contents from the rug immediately away, the cotton backing material can quickly absorb one, and if it's anything food-related, you risk attracting pests.
Odor Is Challenging To Remove
Many of these shag carpets have cotton foundations, which readily collect urine from pet accidents. A lot of water is required to remove these toxins. Surface cleaning will not fix this issue; the shag rugs must be thoroughly and expertly cleaned. Even then, if the backing contains latex glue, you might permanently remove the smell from the carpeting. Because of this, these rugs are not recommended for households with untrained pets.
Tips for Cleaning Your Shaggy Rug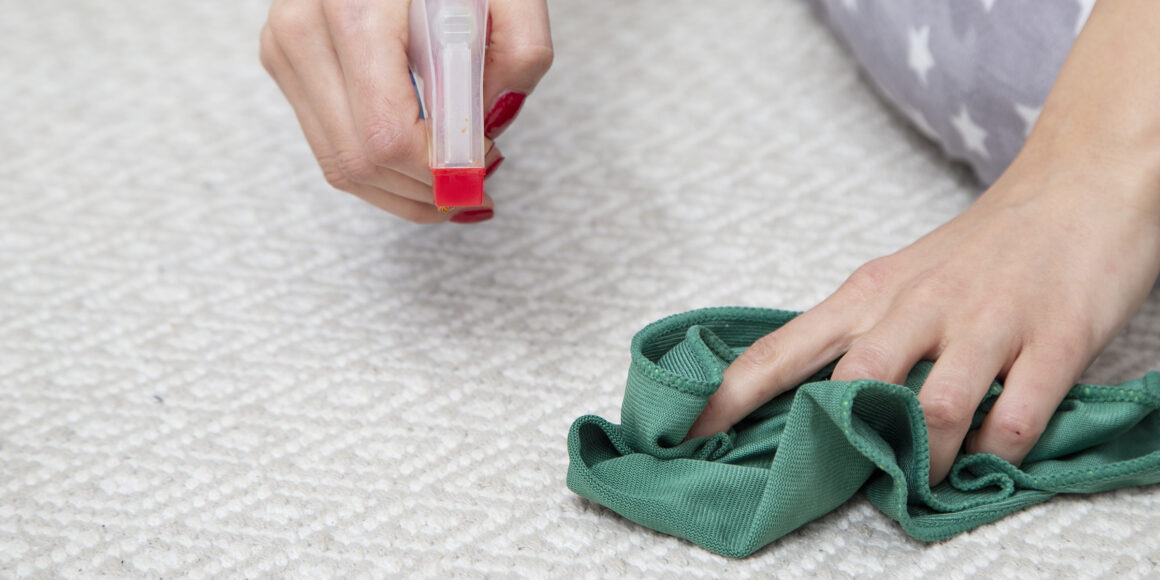 Here are some upkeep hints to help you enjoy your property.
You should frequently rotate shag rugs. Keeping your rugs fluffy and giving them a more uniform appearance requires regular rotation.
Use professional carpet products to clean your shag rug. The right products will help protect your rug's fibers and remove stains and odors.
Vacuum or steam clean your rug regularly. Vacuuming will aid in removing dirt and debris from your carpeting, while steam cleaning evens out the fibers of your rug and removes stains.
Avoid direct sunlight on your vivid and vibrant shag rug. Premature fading can be caused by prolonged sun exposure. Avoid placing your rug right up against a window. Rotate them more often if that isn't feasible.
To preserve the shape of your shag rugs, place cushioning below. In addition to stabilizing your carpeting, padding serves as a moisture barrier. Consequently, your rug keeps its cleanliness for a more extended period.
Ventilate it. Allow your rug to breathe occasionally. Let it hang outside in the direct sun for a few hours to eliminate moisture buildup.
To keep your rug smelling clean and fresh, dab a few drops of essential oils on the back. Some of the preferred options include lavender, eucalyptus, and tea tree.
Final Thoughts
Shag rugs are popular because they're comfortable, stylish, and durable. However, they also require some extra care to maintain their cleanliness. If you want to keep your shag rug looking great for a long time, follow the tips above. Doing so will help ensure it stays in good condition while extending its lifespan.