Your living room is the heart of your home – the special space where you can relax, entertain, and express your unique style. If you're seeking fresh ideas and inspiration to transform your living room into a show-stopping space, you've come to the right place! Today, we will explore some top living room inspiration ideas from a show home expert, helping you create a stunning and inviting environment that reflects your personality.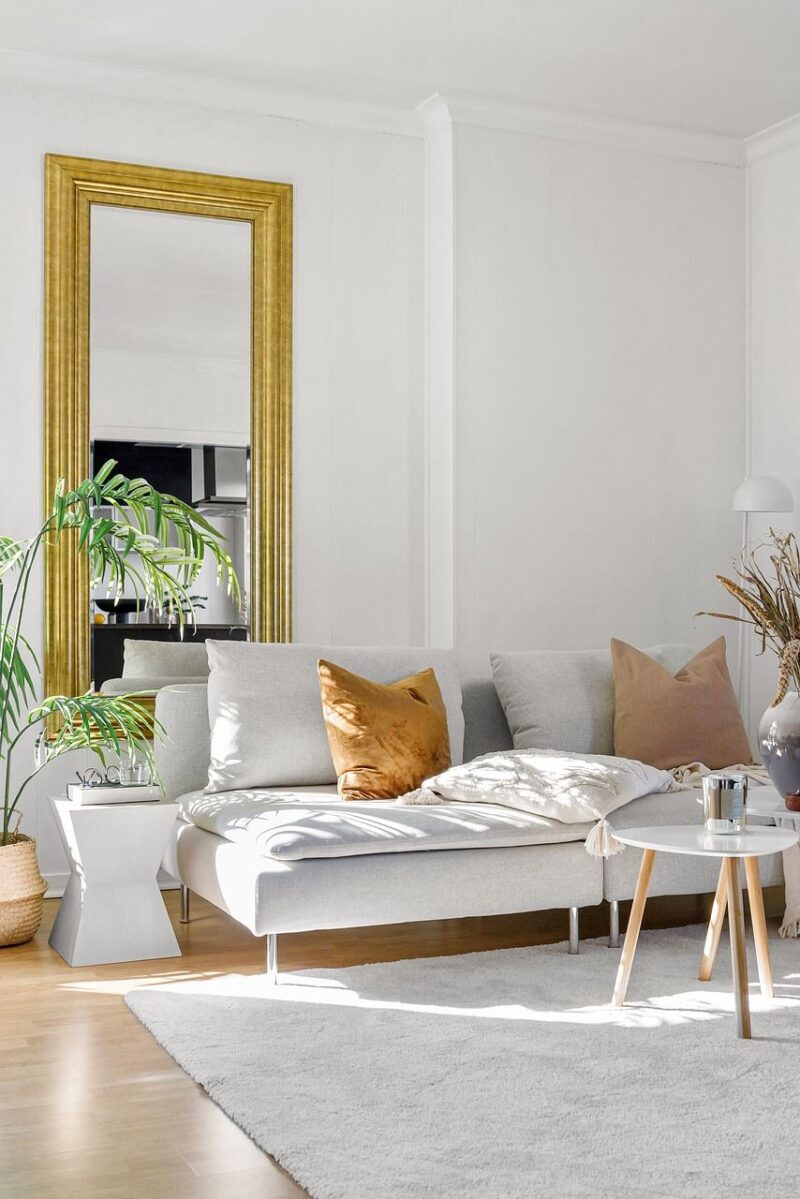 1. Start with a neutral base
One key aspect of show home living rooms is their ability to provide a canvas for other design elements to shine. Begin by selecting a neutral colour palette for your walls and larger pieces of furniture – shades of grey, beige, and soft whites create a sophisticated backdrop that allows you to introduce pops of colour and texture through accessories and smaller furniture pieces.
2. Mix and match textures
Textural diversity is a hallmark of a well-designed living room, according to showhome interior design experts like Blocc. Combining different materials and textures can add depth and interest to your space. For example, consider pairing a plush velvet sofa with a sleek glass coffee table and a natural fibre rug. These combinations create a visual and tactile richness that elevates your living room's design.
3. Bring nature indoors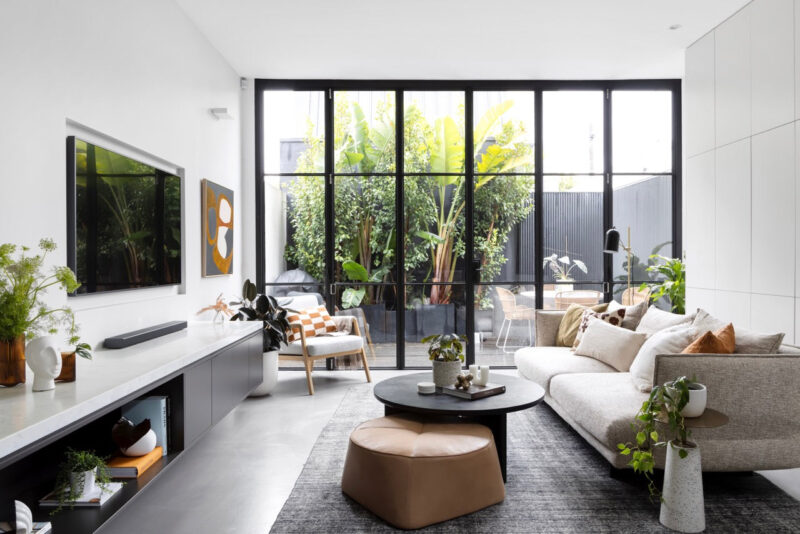 Incorporating elements of nature is a growing trend in interior design, and show homes often excel in this aspect. You can integrate houseplants, wooden furniture, and stone accents to create a harmonious connection between your living space and the outdoors. Plants not only add beauty but also improve air quality and create a sense of tranquillity.
4. Create your very own accent wall magic
Show home experts often use accent walls to create focal points in living rooms. For instance, you might want to use wallpaper, a bold paint colour, or even textured wall panels to draw the eye and make a statement. An accent wall can be the perfect backdrop for your favourite art pieces, family photos, or a stunning mirror.
5. Lighting makes a difference
Showcasing your living room's beauty requires proper lighting – a combination of ambient, task, and accent lighting is essential. You can add a chandelier or pendant light for a touch of elegance and include table and floor lamps for task lighting and creating cosy corners.
6. Create inviting seating arrangements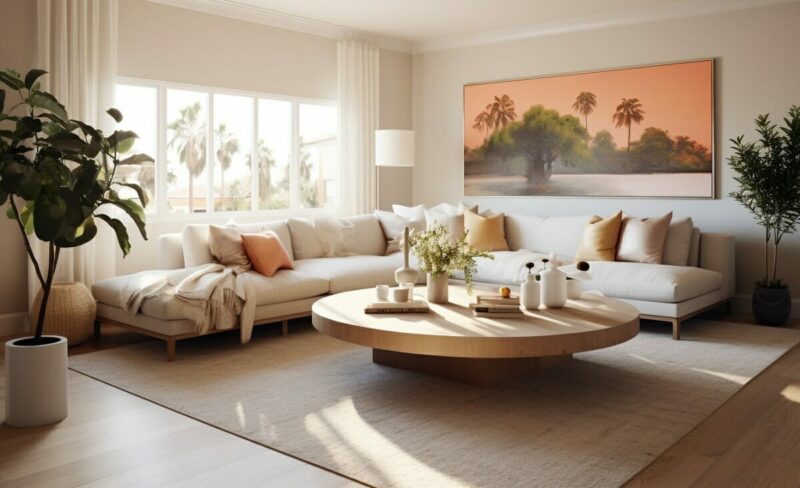 Your living room should be as comfortable as it is stylish, so arrange your furniture to encourage conversation and relaxation. Placing seating around a central focal point, such as a fireplace or a large TV, can create a welcoming and harmonious atmosphere. Don't forget to incorporate cosy throw blankets and plush cushions to enhance the comfort factor!
7. The importance of artistic expression
Show home living rooms often feature artwork as a central design element. You should select pieces that resonate with your personality and complement your colour scheme. In addition, art can become a conversation starter and add a touch of sophistication to your living space.
8. Personalise with accessories
Lastly, don't forget to infuse your living room with your unique personality through carefully chosen accessories. Many show homes often incorporate personal touches such as decorative vases, unique sculptures, and statement cushions. Mix and match to create a curated, lived-in feel that welcomes your guests with open arms.