Larceny theft occurs every 0.5 seconds, and someone is home in around 30% of burglaries. These statistics should drive home the importance in home security for apartment buildings and flats.
Are you interested in securing your building to prevent theft and violent crime?
Keep reading as we discuss the common security problems in apartment buildings and flats and the security solutions you can implement to prevent these incidents from occurring.
Intruders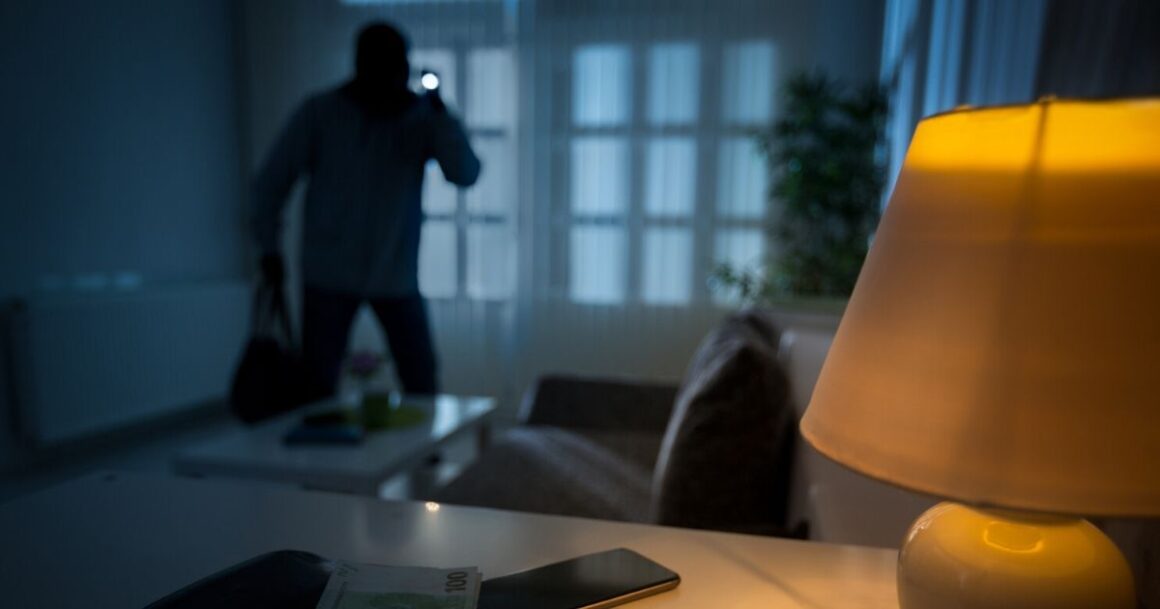 Home invasion presents a significant risk to you, your property, and your belongings. If an intruder manages to enter your apartment property, you could fall victim to a violent crime, and your pets, personal belongings, and valuables will be up for grabs.
To prevent intruders and burglars from entering your home, you need a security option that prevents unauthorized entry to your apartment building or flat.
Traditional keys and locks aren't enough to prevent intruders from entering your home. They can easily pick the lock to gain entry, so you need a more robust security solution.
Cloud-based access control is one of the most popular solutions in apartment security because it allows for more visibility, management, and responsiveness in security processes. If you're looking for a way to secure your apartment complex, you should consider the following benefits of cloud-based access control:
It eliminates the risk of lockpicking – access control solutions implement keycards, fobs, and mobile credentials in place of keys, ensuring that the property is not vulnerable to incidents where the lock has been picked.
It allows for mobile access – cloud-based solutions enable you to enter the building more conveniently using a digital access key stored on your mobile device. To enter, you can simply wave your hand over the access control pad, which will trigger remote communication via BlueTooth, WiFi, and cellular communication with your mobile device.
It allows for remote management – you can remotely manage your apartment door locks from anywhere using your mobile device. You can view the status of your door locks to ensure you are locked up before leaving.
It allows for integration – using a cloud-based access control solution in your apartment complex will enable you to integrate the system with surveillance for identity verification or integrate software to expand the function of your access control system.
Access control is the foundation of apartment building security, and you must consider it a priority when upgrading your home security.
Car Theft
You don't just need to consider your apartment regarding security. You also need to consider the possibility of car theft. To ensure your car is not vulnerable when parked at your apartment complex, the building should include the following:
Vehicle barriers – to prevent people from occupying spaces in the lot or entering the property without authorization, vehicle barriers should be in place with gated security access control for user identification.
Surveillance – varifocal cameras provide crystal clear quality to ensure any crimes in your parking facility are well-documented. This feature means that should a crime or theft occur; there will be evidence to aid in an investigation or an insurance claim should your car become damaged or stolen.
Pedestrian gates – to prevent people from entering the parking lot on foot without permission, there should be access control pedestrian gates securing the facility.
The apartment complex's security features mustn't cover just your apartment but all amenities within the complex.
Package Theft
Package theft affects people of all property types. Having surveillance cameras installed in your apartment complex's hallways and shared spaces will help identify any package thieves in the building. Your neighbors could steal your packages, meaning you will need footage to identify the culprit and pursue compensation.
Fire And Carbon Monoxide
You need to know that you are safe in a fire and will have enough notice of the event to safely leave the building via fire exits. To ensure your safety, you should provide your apartment complex or flat with fire and carbon monoxide detectors.
With a cloud-based alarm system, your property manager will receive an alert from anywhere, letting them know that the fire and carbon monoxide detectors have been triggered. This feature will allow them to initiate emergency evacuation procedures immediately.
Suppose you have a cloud-based access control system in your building. In that case, your property manager will be able to unlock all building doors remotely, allowing residents to get to safety as quickly as possible without encountering barriers to exit.
Property Damage
In the event of property damage, it is essential to have surveillance footage to back up your claim to an insurance company. Additionally, it is important to be immediately notified of the damage, as your building's perimeter could be breached. Investing in glass break detection systems will help ensure your building is always secure and take immediate action if your perimeter is compromised.
Keeping yourself and your belongings safe is a priority, and your property manager should implement solutions that help ease your mind. Consider the security technologies listed above and whether they may alleviate your anxiety about your safety and your belongings in your apartment building.