If you're an owner of a block of flats in the UK, you're likely familiar with the Energy Performance Certificate (EPC) and its importance in the property market. An EPC certificate rates the energy efficiency of your building on a scale from A (most efficient) to G (least efficient). It plays a vital role in not only understanding your property's environmental impact but also its overall value which makes a difference when you go to sort out insurance queries with experts like Deacon. In this article, we will explore the significance of EPC certificates and provide valuable tips on how to improve your rating.
Understanding EPC Certificates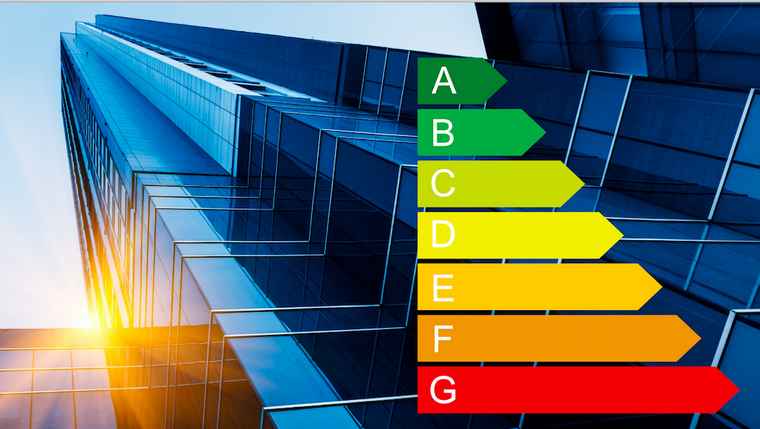 The EPC certificate is a legally required document for any residential or commercial property in the UK that is either sold or rented out. It provides potential buyers or tenants with valuable information about the property's energy efficiency and its potential running costs. A higher EPC rating indicates that the property is more energy-efficient and cost-effective to run, making it a more attractive option for environmentally conscious individuals and those looking to save on energy bills.
Why Is It Important?
1. Legal Requirement: As mentioned, it is a legal requirement to have an EPC certificate when selling or renting a property. Failing to provide one can result in fines and even delays in the property transaction.
2. Property Value: A higher EPC rating can positively impact your property's value, making it more appealing to potential buyers or tenants. It can also help you command higher rental prices.
3. Environmental Impact: Improving your EPC rating is not just about financial benefits. It contributes to reducing your property's carbon footprint, aligning with the global push for sustainability.
Tips to Improve Your EPC Certificate Rating
1. Insulation: One of the most effective ways to boost your EPC rating is by improving insulation. Make sure your property is well insulated, including the roof, walls, and floors. Proper insulation prevents heat loss, making your property more energy efficient.
2. Upgrade Windows and Doors: Old or inefficient windows and doors can significantly affect your EPC rating. Consider upgrading to double-glazed windows and well-fitted doors to reduce heat loss.
3. Efficient Heating Systems: Install an energy-efficient heating system, such as a condensing boiler, heat pump, or solar thermal system. Ensure it is properly maintained and serviced regularly.
4. LED Lighting: Replace traditional incandescent or CFL bulbs with LED lighting. LED bulbs are not only energy-efficient but also have a longer lifespan.
5. Smart Thermostats: Invest in smart thermostats that allow you to control your heating more efficiently. They can learn your heating patterns and help you save energy and money.
6. Renewable Energy: If feasible, consider installing renewable energy sources like solar panels or wind turbines. These can generate electricity and hot water, reducing your reliance on non-renewable energy sources.
7. Draught Proofing: Seal any gaps or draughts around windows, doors, and pipes. This prevents warm air from escaping and cold air from entering your property.
8. Energy-Efficient Appliances: When upgrading appliances, choose models with high energy efficiency ratings. Look for the Energy Star label or similar certifications.
Conclusion
Improving your EPC certificate rating is not only a legal requirement but also a smart financial and environmental decision for owners of blocks of flats in the UK. By following these tips and investing in energy-efficient upgrades, you can increase the appeal and value of your property while contributing to a greener, more sustainable future. Take action today to secure a better EPC rating for your block of flats and enjoy the numerous benefits it brings.