In the modern age, where minimalism meets functionality, homeowners seek to maximize every inch of their space. As families grow, hobbies expand, and possessions accumulate, the need for storage solutions becomes paramount. Whether you live in a cozy apartment or a sprawling estate, optimizing space is the key to a tidy and stress-free home environment. One of the most strategic ways to achieve this is through smart storage solutions during your home renovation.
Built-In Solutions: The Subtle Space Savers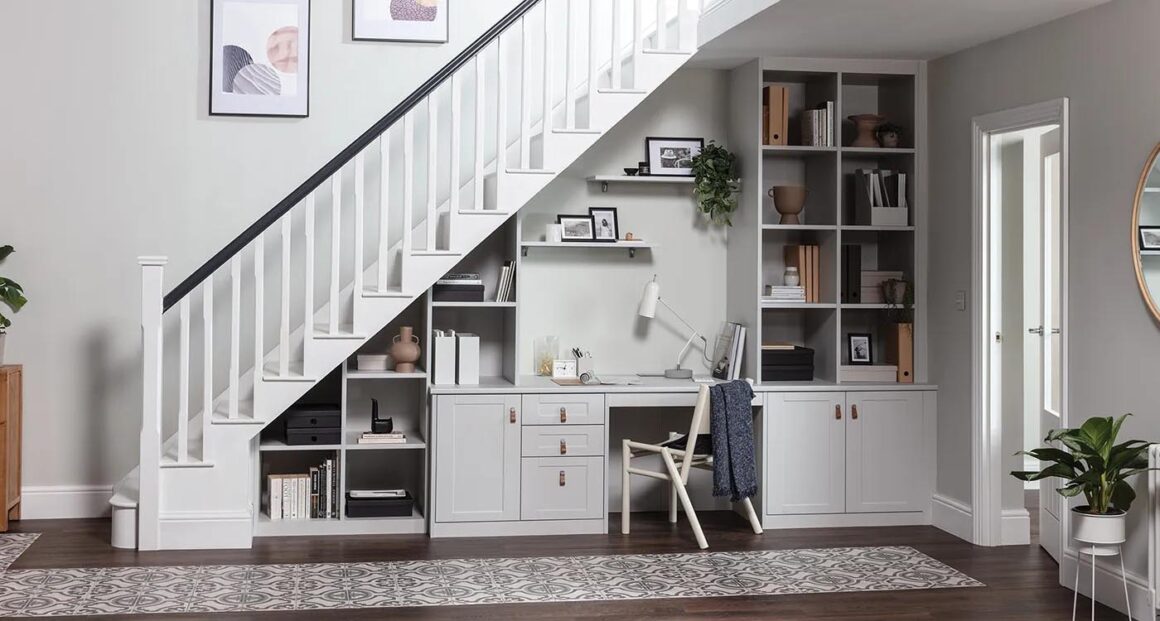 Under-stair Storage
Often overlooked, the space under the stairs can be transformed into drawers, shelves, or even a small study area. It's an excellent solution for books, winter wear, or miscellaneous items that don't have a dedicated spot. This hidden storage gem offers a chance to utilize every inch of your home. By converting this space, you not only gain extra storage but also enhance the aesthetics of your living area, making it feel both organized and innovative.
Recessed Shelves
Utilizing the depth of your walls, recessed or in-wall shelving can be a game-changer. Ideal for bathrooms to store toiletries, or in hallways for decorative displays, they add storage without encroaching on floor space. These built-in units maximize the efficiency of otherwise wasted wall cavities. By integrating them seamlessly into the wall design, they offer a sleek and modern approach to organization, ensuring that everything has its place while maintaining a clutter-free environment.
Furniture That Does Double Duty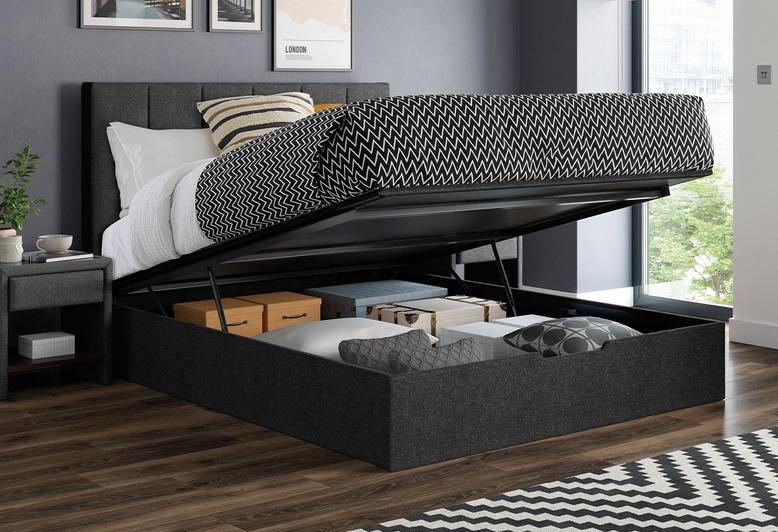 Storage Beds
Opt for beds with drawers underneath or those that have a lift mechanism. They are perfect for storing linens, off-season clothing, or even toys for kids. These beds not only maximize bedroom space but also provide an organized solution to declutter and optimize your living area. They seamlessly blend functionality with style, offering a dual purpose: comfortable sleep and ample storage. Especially in smaller rooms or apartments, storage beds are a game-changer, reducing the need for additional storage furniture and helping maintain a tidy environment. They also add an aesthetic appeal, enhancing the room's overall look while ensuring convenience.
Ottoman with Storage
A stylish ottoman in the living room can serve as a footrest, additional seating, and a storage compartment. It's the trifecta of functionality! Moreover, these versatile pieces can complement the décor, adding a touch of elegance and sophistication. Their hidden storage is ideal for stashing away magazines, remote controls, blankets, or even board games. For homes with limited space, they provide an innovative solution to keeping things organized without compromising on style. Whether upholstered in leather, fabric, or suede, ottomans with storage serve as both chic and practical additions to any interior setting, making them a popular choice among homeowners.
Vertical Storage: Rise Above the Clutter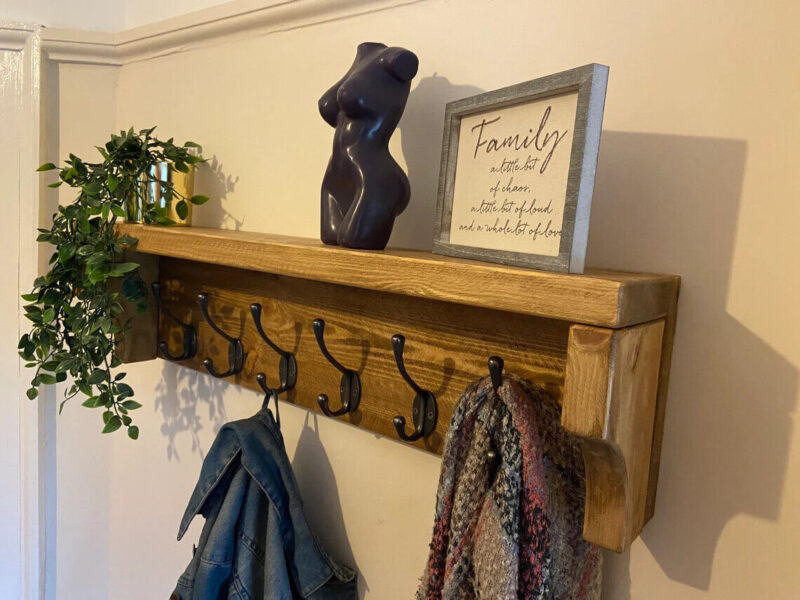 Wall-mounted Racks and Hooks
Ideal for kitchens and bathrooms, wall-mounted racks can store pots, pans, utensils, and even bicycles. It utilizes wall space efficiently and keeps items within arm's reach.
Tall Storage Units
Rather than wide bookcases or cabinets, consider tall storage units. They utilize vertical space and draw the eye upwards, making rooms appear larger.
Renovation Considerations: Health and Safety
When embarking on a home renovation, especially one that entails significant structural changes, health must remain at the forefront. Disturbances can release contaminants and dust particles into the air, posing health risks. Incorporating negative air pressure systems during the renovation process can mitigate these risks. These systems work by creating a vacuum effect, drawing polluted air out and preventing its spread to other areas of the house. As you reimagine your space, ensuring the well-being of your household should be a primary consideration.
Conclusion
A home renovation presents the perfect opportunity to reimagine, redesign, and reclaim your space. By integrating smart storage solutions, you not only enhance the aesthetic appeal of your rooms but also improve functionality and ease of living. Remember, it's not just about adding space—it's about maximizing it!