Spray foam refers to a unique sealing and insulation product. This product is often applied on sites to conform to surfaces where they are being applied. This application process helps create a very tight building envelope that improves energy efficiency.
Insulating foam sealants and spray foam insulation are usually made by reacting and mixing unique components of liquid. The liquid reacts quickly when it is mixed and applied on a surface, expanding to create foam, which seals and insulates gaps.
Spray foam is not just versatile. It can also seal exterior walls, small gaps, cracks, crawlspaces, wall cavities, and attics throughout a home.
Why Insulate Using Spray Foam?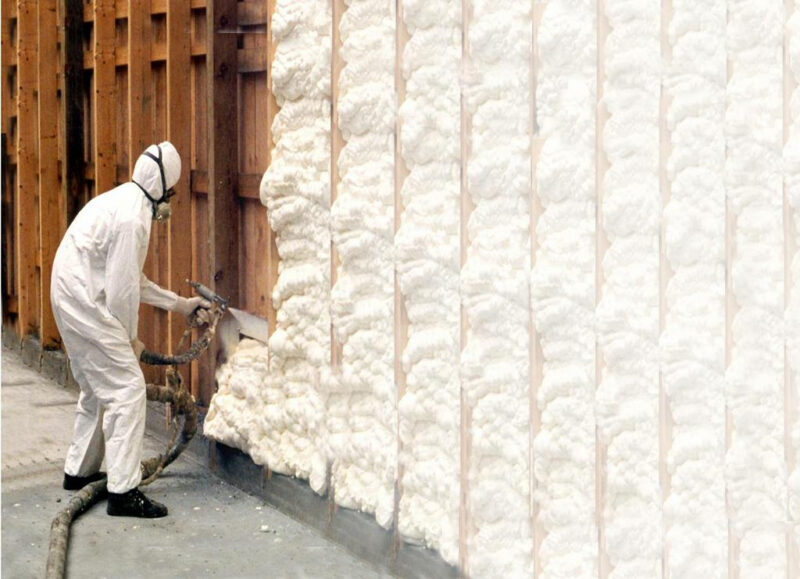 There are many reasons for updating your insulation, but why would you opt to use spray foam for insulation? There are a few reasons why homeowners term spray foam as a premium insulation product. However, the major reason is based on the material benefits.
For homeowners experiencing high energy bills every month because their homes are unable to maintain constant temperature, spray foam may help. It will seal the building envelope and ensure air doesn't leak into and out of a home.
Forms of Spray Foam
There are two main types of spray foam. These include closed-cell polyurethane and open-cell polyurethane. Closed-cell polyurethane is regarded as the best since multiple cells, which make the spray foam, are compressed onto one another. In simple terms, they are impenetrable virtually to moisture.
On the other hand, open spray foam is becoming a popular option for residential uses, such as roof insulation, wall insulation, and underfloor insulation, as it is cheaper compared to closed spray foam.
Generating Insulation Leads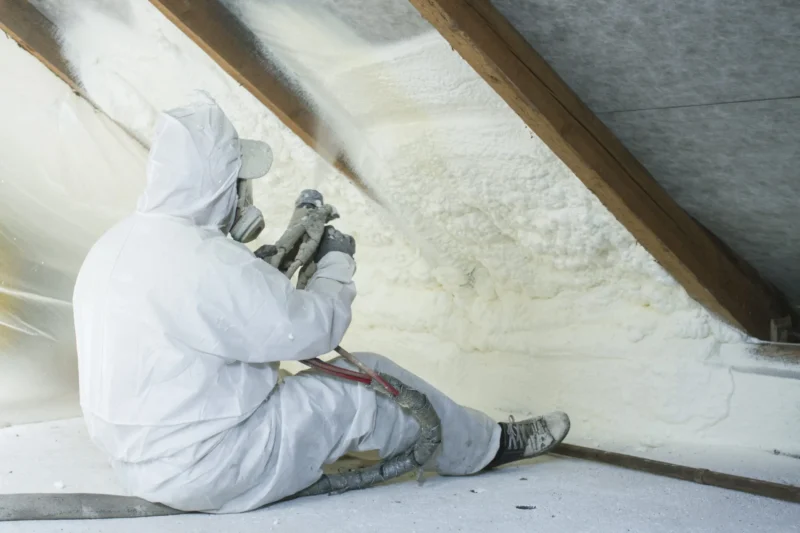 Unfortunately, insulation leads can't magically come to your inbox in one night. It will take time to develop effective marketing strategies for your spray foam insulation company. Learning how to generate insulation leads & spray foam sales leads is the best place to begin. To help you achieve that, do the following:
Word of mouth is not a thing of the past. Creating a website is now important to succeed in the long term. Don't wait until it's too late to create a website, as it takes more time for new sites to rank on search engines.
Having a good website can make your spray foam insulation company look professional and credible. Not to mention, it can increase your odds of getting leads that can expand your business.
Consider Using Social Media


 
This is one of the best ways to activate referrals and tools for engaging with clients and building brand awareness. The more you make your interactions interesting, the more you will engage your audience. You may use social media platforms, such as the following, to share helpful details, interact with followers, and showcase your work:
The Takeaway
When considering various insulation options for homes or buildings, spray foam insulation consistently stands out due to its comprehensive coverage and energy efficiency benefits. This type of insulation is ideal for numerous parts of a building, including crawl spaces. Crawl spaces are often overlooked, yet they play a significant role in a building's overall insulation and energy efficiency. For expert application of spray foam insulation in these critical areas, consider reaching out to First Defense Insulation. Their experienced team can ensure that every part of your building, including crawl spaces, is thoroughly insulated, enhancing the overall comfort and energy efficiency of your space.
With competition everywhere, including online, it is important to make your spray foam insulation business stand out. The best way to stand out is to have an expert by your side. Through professional help, you can generate both higher quantities and quality of leads consistently.