If you have a garage either attached to your home or on your property, you may have fallen into the common trap of letting junk accumulate and render the garage space almost useless. For some people, having a garage as extra storage is the whole reason for its value, whereas others feel that they could be using this space more effectively; if you are one of the latter, then keep reading for tips on how to make the most of your garage space.
Make a Plan Based on Your Desired Garage Use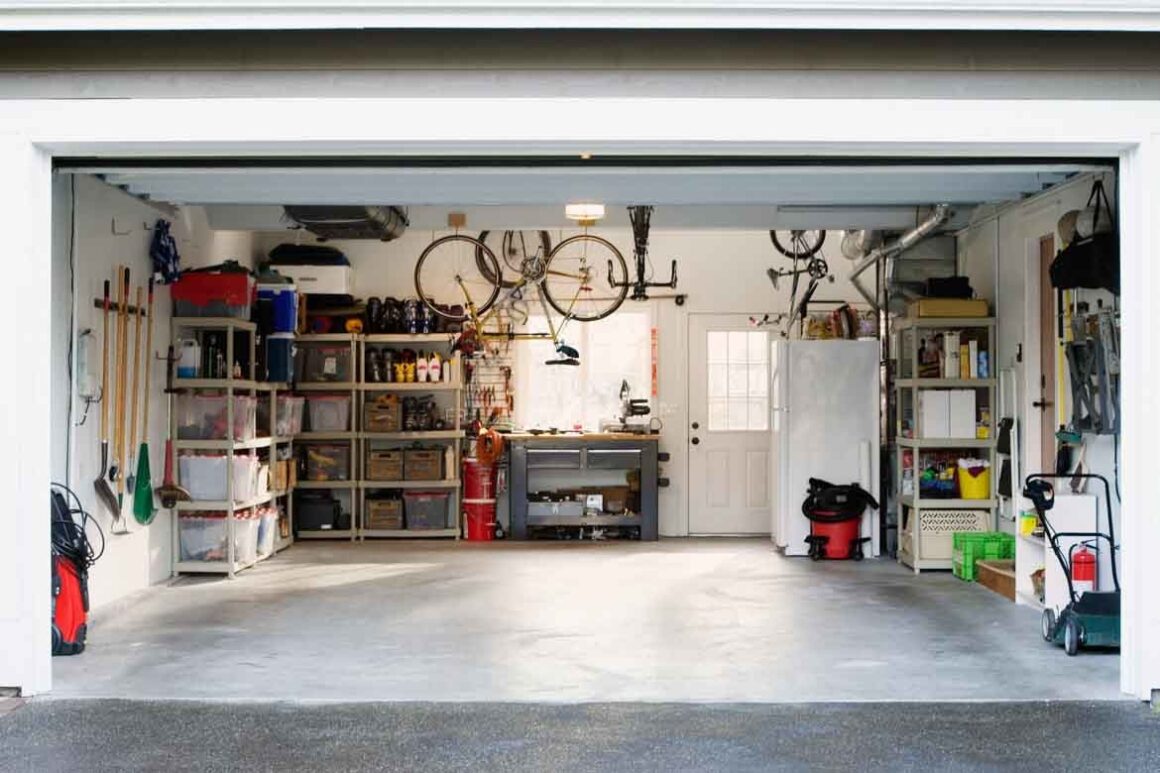 The first step to taking proper advantage of your garage is to think carefully about how you want to use it. Perhaps you do want to continue using it as additional storage, but it needs organizing, or maybe you want to be able to work on your car. Some people use their garage as a workshop or studio for their craft. In many ways, a garage is a blank canvas compared to other rooms in a home that are usually designed with obviously intended uses. A garage doesn't need to only be car storage – it can serve multiple purposes at once with the right planning. Think about how your garage could be better suited to your needs and use this as the basis for your plan.
Give Yourself Time to Declutter
Tidying your garage is necessary for the beginning of any plans you have to transform it into a more functional space. If your garage is overflowing with objects, then you will find it difficult to make any upgrades and changes. Set aside a day or a weekend to go through everything in the garage and decide what should be kept and what needs to go. For particularly crowded garages, this is one of the biggest hurdles. However, approach it one step at a time, and you can avoid feeling too overwhelmed.
Put Up Sturdy Shelving
Good quality shelving can be a simple yet impressively convenient way of making your garage more functional. Even if you have decided to continue using your garage as mostly extra storage space, you can improve the layout and arrangement by putting up shelves. Many people store heavier items in their garages or boxes with many smaller items inside. This is why sturdy shelves are important; otherwise, you risk the shelf collapsing under the weight.
Keep First Aid Handy
Garages are places where it's easy to have an accident. This is why keeping a first aid kit somewhere visible and accessible is so important. Hang it on the wall rather than putting it in a cupboard so that you can reach it in an emergency.
Use the Ceiling Space
Unlike other parts of the home, a garage is intended to be more functional than aesthetically pleasing. This means that you can use the ceiling space for storage without worrying that it will look unsightly. Racks and hooks can make keeping your garage tidy less stressful since items that can be stored on the ceiling are saving space for everything else. For example, you can get bike racks for your garage ceiling to keep your bicycles out of the way. Just make sure that ceiling storage doesn't interfere with the door mechanism for the garage.
Think About What You Need Most Frequently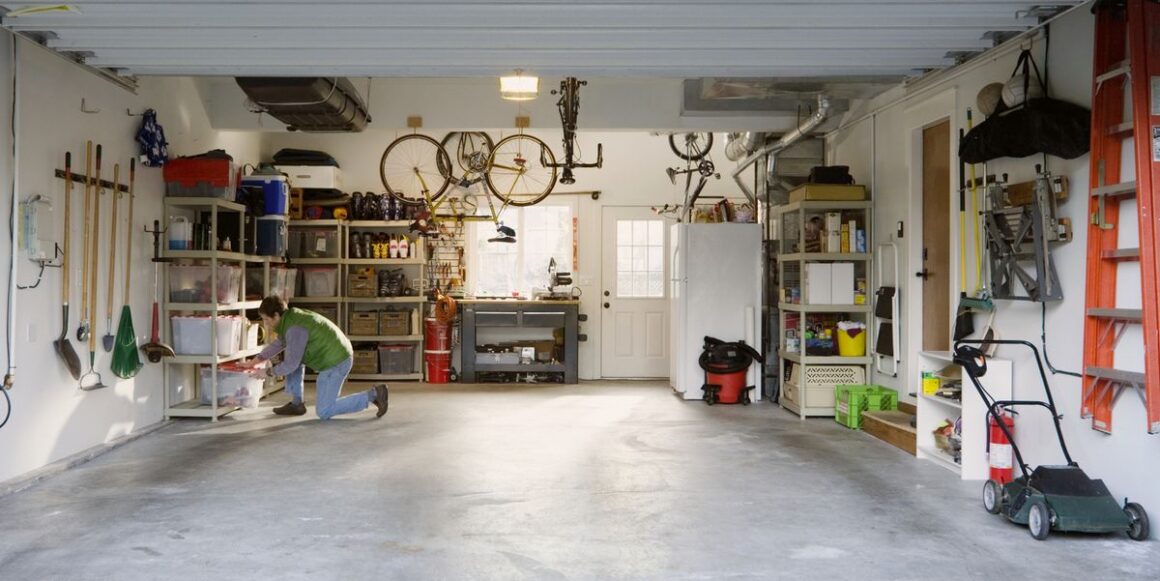 Depending on what you intend to use your garage for, you will have your own requirements as to what must be kept close to hand. For example, if you want to make repairs to your car, having the tools readily accessible will make it more convenient for you. Similarly, if you use your garage as a workshop or studio, then consider keeping your paintbrushes or equipment somewhere you can get it quickly and easily.
Upgrade the Floor
The floor of a garage is usually quite different from the flooring in the rest of a home. Most people don't bother changing the floor in their garage unless they want to convert it into another room. If you want your garage to be a place to park and work on your car, visit https://garagefloorsdirect.co.uk to see which type of flooring would be best for you. This upgrade can make all the difference, especially if you are a keen mechanic.
Install Bespoke Cabinets
Although they can be pricier than cabinets straight from the shop, bespoke cabinets will make your garage look and feel much more organized. When cabinets are fitted specifically for the space, they improve the overall functionality by making the most of every corner according to your plans. Get in touch with a professional cabinet maker and discuss the possibilities of a bespoke creation in your garage. Think about what you want to store in them so they can be designed for the purpose.
Try a Foldable Workbench
Unless you are truly only using your garage for storage, a workbench can be a useful addition. Whether you want to tune up your car, bring objects for repair, or take time to craft, a workbench makes it easier. For ultimate convenience and clever use of space, a foldable workbench that comes down from the wall will keep your work surface out of the way when not in use.
Create Separate Zones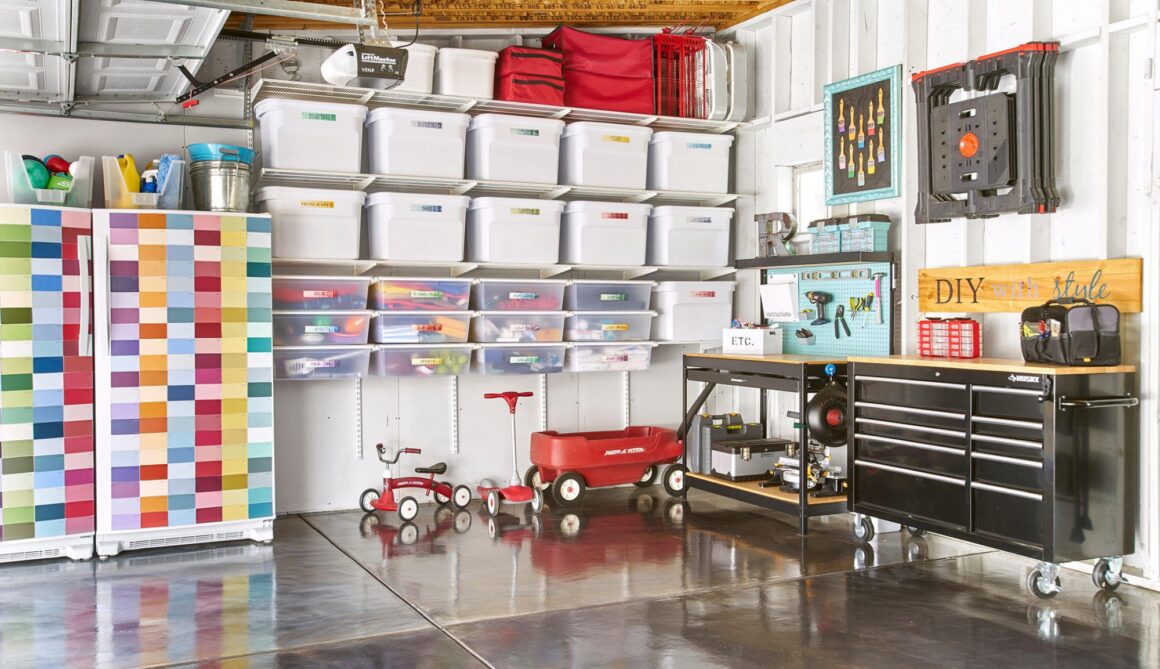 Dividing your garage into zones can make it more manageable, especially if you want to use it for multiple purposes. For example, keeping a space clear for your car while also designating a zone for storage and an area for crafting is a good division of space.
Taking advantage of your garage space goes beyond just organization and decluttering. Implementing a smart garage system can revolutionize the way you use this often underutilized area, turning it into a highly efficient and user-friendly space.
When you move into a new home that has a garage, it's easy to use it as a convenient storage space for all your belongings until you are ready to gradually unpack. For those who have lived in their home for many years, the garage can also become crowded with objects you want to keep but don't need in the house. Clearing the garage and making it more functional for your purposes is a challenging project, especially if you're starting with an extremely packed space, but it is ultimately worth the trouble.