If you are planning to build your own home, you might have considered using steel frames instead of traditional wood frames. Steel-framed houses are becoming more popular among homeowners who want a durable, low-maintenance, and energy-efficient option for their dream home. But how much does it cost to build a steel-framed house? And what are the advantages and disadvantages of using a steel framing system (SFS)? In this article, we will answer these questions and offer some useful advice on expectations relating to steel frame house construction.
What are steel-framed houses?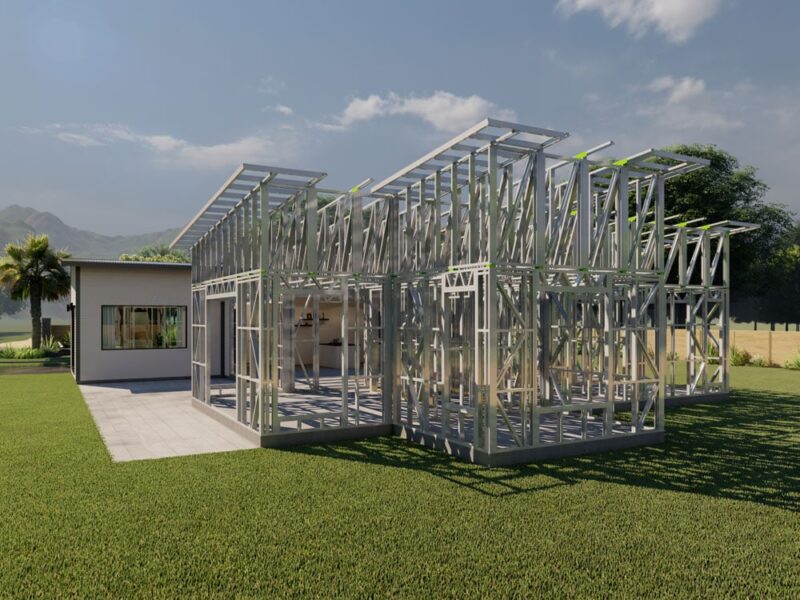 A steel-framed house is a type of residential structure that is framed with steel instead of traditional wood framing. This construction technique uses cold-formed steel sections assembled off or on-site to create the framing structure for the home. Steel frames can support various types of exterior and interior finishes, such as brick, stone, siding, drywall, plaster, etc. Steel frames can also accommodate different architectural styles and designs, from ranch homes to cabins to shop-houses.
What are the benefits of steel-framed houses?
Steel-framed houses have several advantages over wood-framed houses, such as:
Durability
Steel is stronger than wood and can resist fire, termites, rot, mould, and warping. Steel frames can also withstand high winds, earthquakes, and snow loads better than wood frames. Steel-framed houses have a longer lifespan and require less maintenance than wood-framed houses.
Sustainability
Steel is a recyclable material that can reduce the environmental impact of home construction. Steel frames also reduce the amount of wood needed for building, which can save trees and forests. Steel-framed houses can also improve energy efficiency by creating a tighter building envelope that reduces air leakage and heat loss.
Flexibility
Steel frames allow for more design freedom and customization than wood frames. Steel frames can span longer distances without intermediate supports, creating open floor plans and spacious interiors. Steel frames can also be easily modified or expanded in the future if needed.
All that said, there are some drawbacks to steel-framed houses. One of the main ones is cost. Steel frames are generally more expensive than wood frames, especially if you use high-quality steel sections and fasteners. The cost of steel frames can vary depending on the size, design, and location of your home, but it can range from £50 to £100 per square foot or more. You may also need to hire specialised contractors or engineers to install and inspect the steel frames, which can add to the labour cost.
How to budget for a steel-framed house?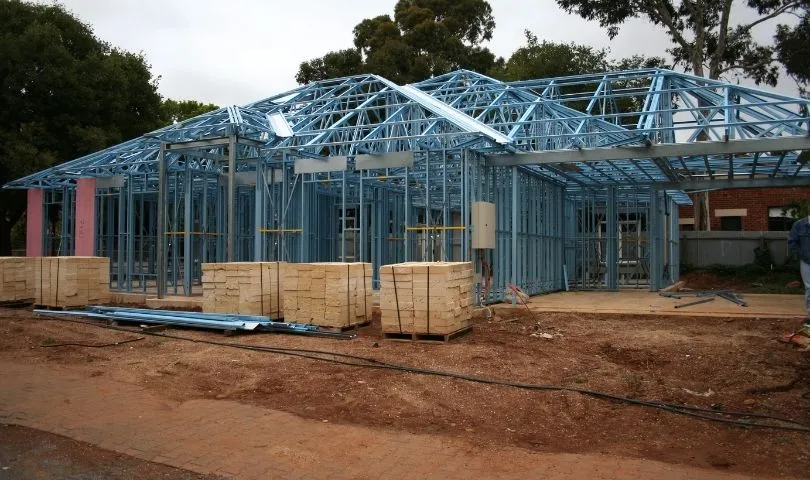 Building a steel-framed house requires careful planning and budgeting to ensure that you get the best value for your money. Here are some tips on how to budget for a steel-framed house:
Do your research
Before you start your project, do some research on the market prices and availability of steel frames in your area. Compare different manufacturers, suppliers, and contractors that offer steel frame services and products. Look for reviews, testimonials, and references from previous customers or clients. Ask for quotes or estimates from multiple sources and compare them based on quality, cost, and delivery time.
Choose a reputable company
When you choose a company to provide or install your steel frames, make sure they have experience and expertise in steel frame construction. Look for certifications, accreditations, or warranties that guarantee the quality and performance of their steel frames. Check their portfolio or samples of their previous work and see if they match your expectations and preferences.
Plan ahead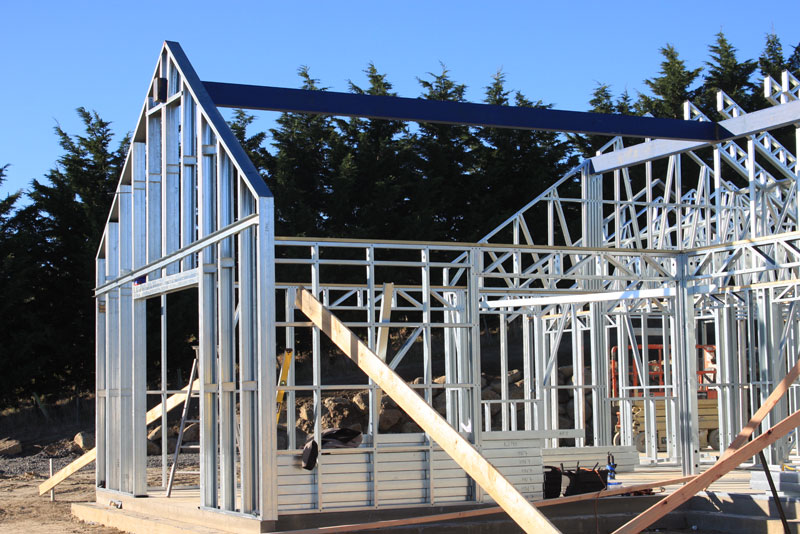 Once you have chosen a company to work with, plan ahead for your construction schedule and budget. Communicate with them regularly and clearly about your design specifications,  , payment terms, and contingency plans. Make sure you have all the necessary permits, approvals, inspections, and insurance for your project. Prepare for any potential changes or challenges that may arise during the construction process.
Monitor your progress
During the construction phase, monitor your progress and keep track of your expenses. Check the quality and accuracy of the steel frame installation and make sure it meets your standards and requirements. Report any issues or problems to your contractor or supplier as soon as possible and resolve them promptly. Keep a record of all the receipts, invoices, contracts, and documents related to your project.
Steel-framed houses are a great option for homeowners who want a durable, low-maintenance, and energy-efficient home. However, they also come with some challenges and costs that need to be considered and planned for. By doing your research, choosing a reputable company, planning ahead, and monitoring your progress, you can build a steel-framed house that meets your needs and budget.