Redecorating your home on a budget may sound hard, but it's a lot simpler than you think with peel-and-stick tiles. These innovative tiles allow you to achieve a polished look without the heavy price tag. Peel and stick tile is an excellent way to give your floors, bathroom walls, and kitchen backsplash an affordable makeover.
Peel and stick tiles are fairly easy and quick to install and don't require special tools so they can be a great project for homeowners. Let's dive into how peel and stick tiles can upgrade your space affordably.
The Power of Peel and Stick Tiles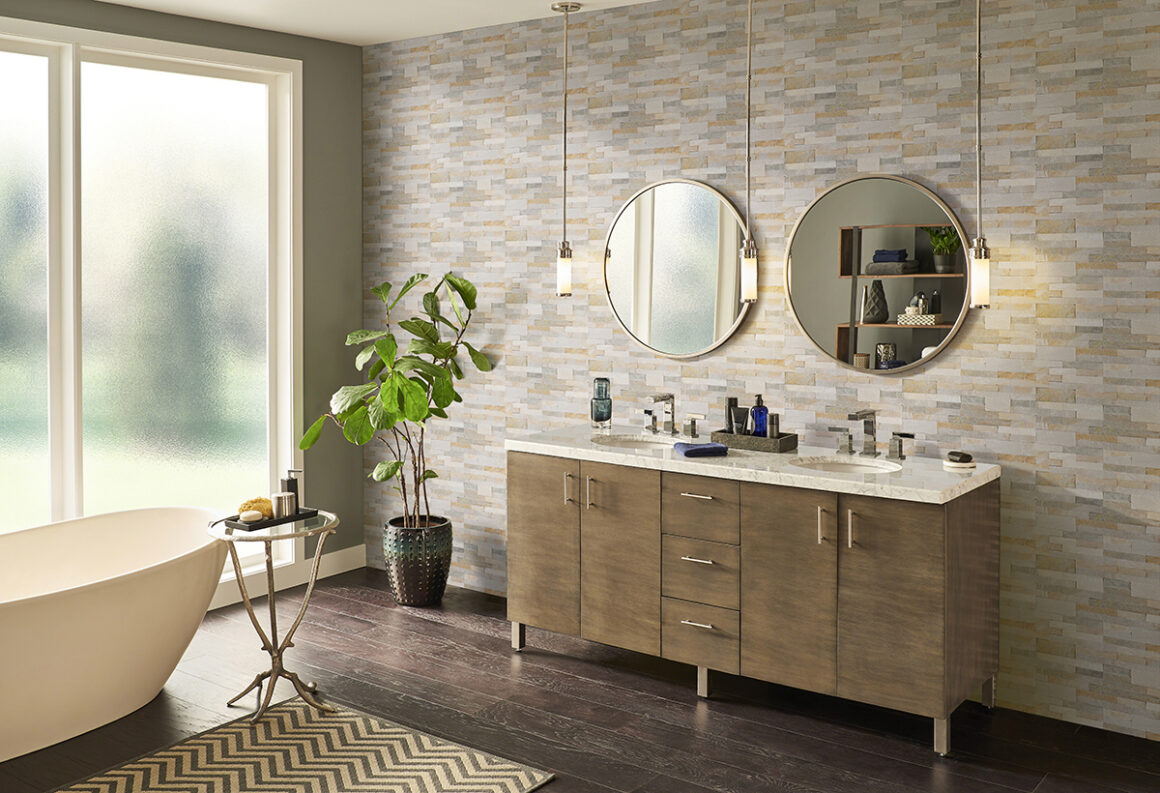 Any kind of building can be amazingly transformed into a place of wonder at an affordable price. With just a simple peel-and-stick application, you can install beautiful, realistic-looking tiles on walls, floors, backsplashes, and more. The best part? No tedious mortar, grout, or professional installation is required!
Peel and stick tiles mimic high-end ceramic, marble, or wood plank tiles with stunning attention to detail. However, they cost a fraction of the price. Depending on the quality and style of the flooring, you can expect to pay between $1 and $5 per square foot, which means that a 200-square-foot room costs between $200 to $1000 to have peel and stick floors installed. You can save on the cost by installing the floors yourself.
With peel and stick tiles, you can achieve luxury aesthetics in any space without going over budget. Having understood their undeniable allure and practicality, let's explore the diverse peel and stick tile applications that can elevate your home.
Today's peel and stick tile flooring can mostly look like wood planks or stone tile, and options are available for every design style. Some are water-resistant too, which makes them more long-lasting than usual ones. Peel and stick tiles are available in various styles and can elevate your home decor ideas.
Are Peel and Stick Tile Flooring Worth It?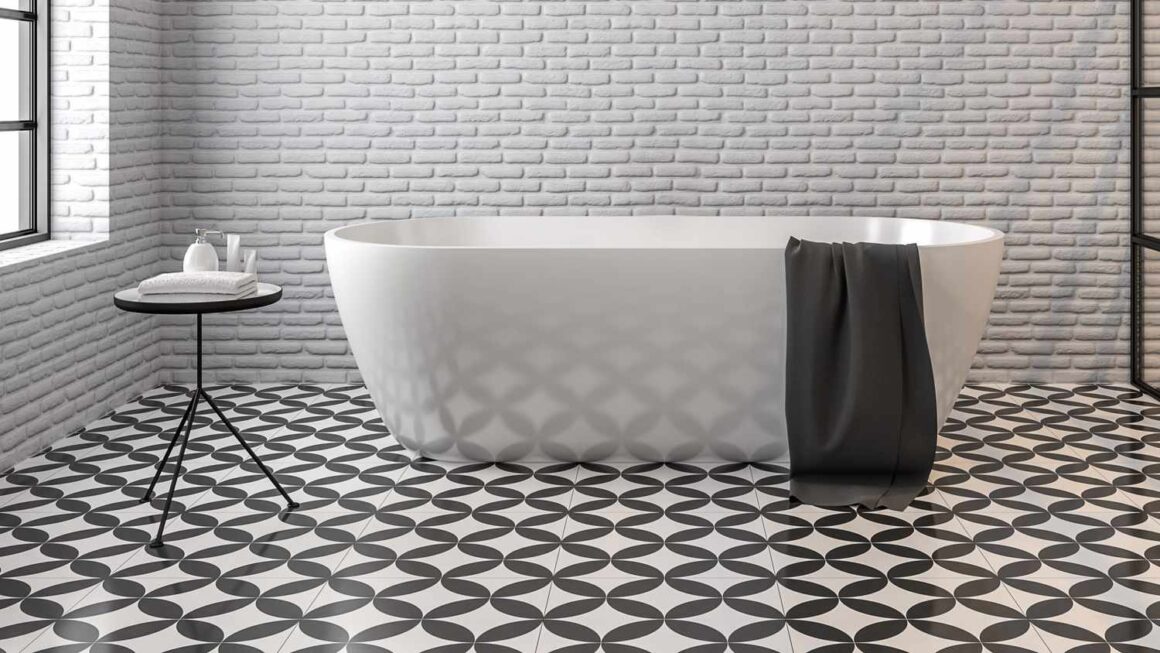 Peel and stick tiles offer a perfect balance between affordability and quality.
Options include marble, travertine, white brick, and wood plank visuals to elevate any space.
Peel and stick tiles are the best options for quick and easy upgrades. Their patterns add modern flair to accent walls, backsplashes, and beyond. Materials like vinyl, reclaimed wood, and cork provide appealing visual textures.
Peel and stick floor tiles mimic luxury floors on a budget. They capture the look of natural wood or stone with waterproof durability. Countless styles like chevrons, hexagons, and traditional bricks are also available.
There are collections of peel and stick wall tiles chosen from marble, ceramic, glass, mirrored, and metal tiles in shapes like hexagons, zig-zags, and more. They create a contemporary and glamorous style for kitchens and bathrooms.
Peel and stick tiles have elegant designs ranging from marble mosaics to Moroccan-inspired patterns. Waterproof, durable, and easy to install for instant kitchen or bathroom transformation.
Peel and stick flooring doesn't need an underlayment, so you don't have to put anything down before placing the tiles. Which makes it easy to install too.
When installed properly and maintained well, it can last for 25 years and beyond, and it comes in a variety of styles to suit a variety of tastes.
Top Applications for Peel and Stick Tiles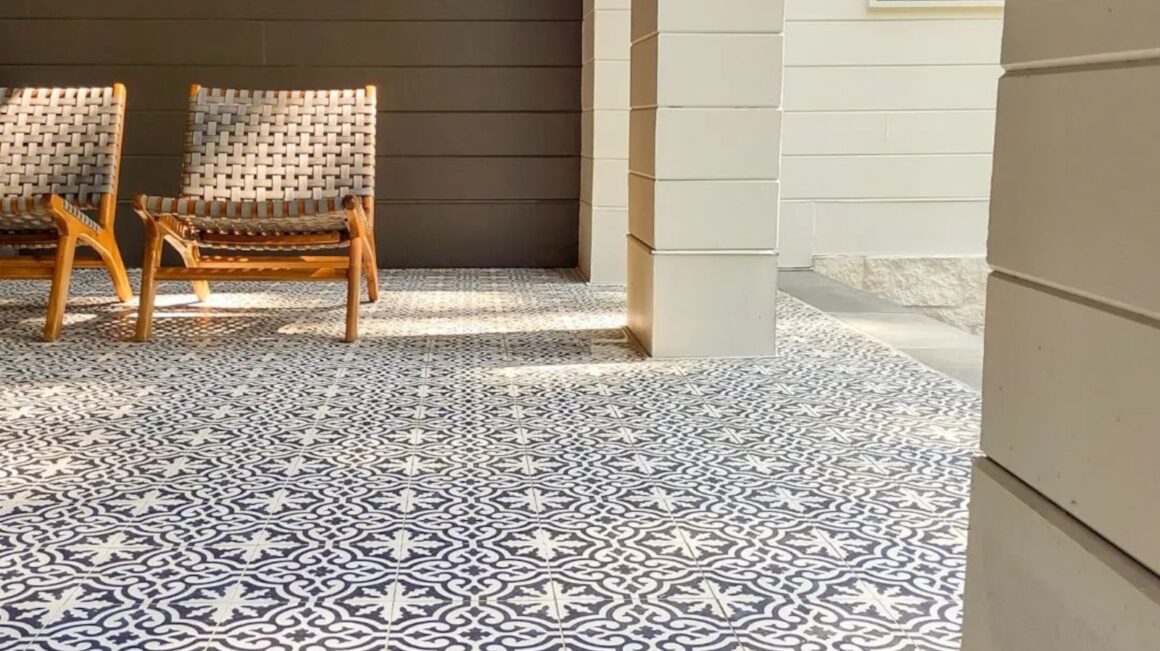 Peel and Stick Over Existing Tiles
Peel and stick tiles are the perfect quick fix for dated or damaged tile floors or walls. Simply peel off the backing and apply it over the existing tile.
Many homeowners use this technique to refresh old vinyl flooring or laminate countertops. The installation of peel and stick tiles is non-destructive as well as highly reversible.
Accent Walls
Redecorating any blank wall into a visually stunning feature with peel and stick tiles. Most tiles are waterproof, making them ideal for kitchen, bathroom, or laundry room backsplashes.
The strong sticky nature confirms they stay firmly in place while adding an instant style upgrade. Designers love to peel and stick tiles to spruce up accent walls affordably.
Bathroom Ledges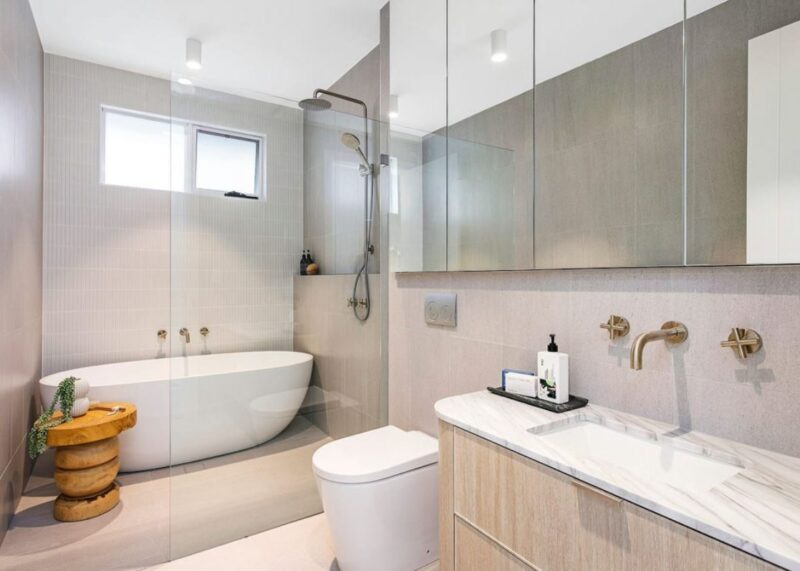 Add a touch of modern luxury to your bathroom with sleek LED-illuminated shelves. Peel and stick ledges come in a variety of materials like marble, metal, or glass.
Install them above the toilet, sink, or bathtub for storage and style. They are an easy weekend upgrade that makes bathrooms feel upscale.
Kitchen Floors
Updating your old-fashioned living room floors with peel and stick luxury vinyl planks for a contemporary and inviting look. Most of the plank tiles are very similar to real hardwood but are more affordable and easier to install and maintain.
Their waterproof properties also make them suitable for kitchens prone to spills.
Foyers
Welcome guests in style with an elegant peel and stick tile foyer. Large format tiles like 12″ x 24″ add visual impact in entryways.
Pair with decorative trim or medallions for even more flair. The project can be accomplished over a weekend for a spectacular transformation.
Small Bathrooms
Maximize small bathrooms with space-saving peel and stick tiles like hexagons.
Their unique geometric shapes create modern interest when applied to walls, shower floors, or niches. Complement them with bold grout colors to make them pop.
Laundry Rooms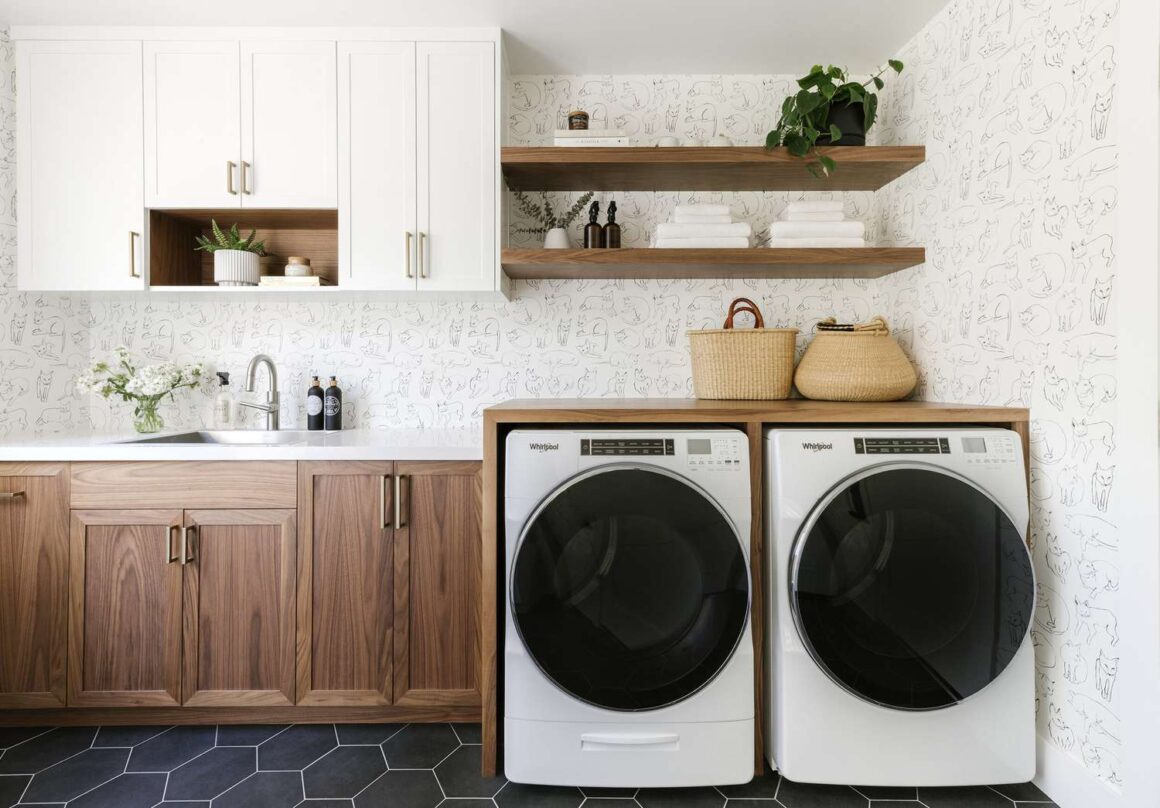 Make drab laundry rooms look bright and cheerful with vivid peel and stick tile patterns. Try Floral, geometric shapes, or maritime themes. Anything goes in these often-neglected utility spaces!
Kitchen Backsplashes
Kitchen backsplashes take a beating but are central to the room's style. Peel and stick backsplashes offer an affordable and simple upgrade over existing dated tiles.
Choose eye-catching designs in materials like glass or mirrored mosaics to elevate your cooking space.
Now that we've explored the myriad peel and stick tile applications, let's review the tools critical for a successful installation.
Essential Tools for DIY Peel and Stick Installation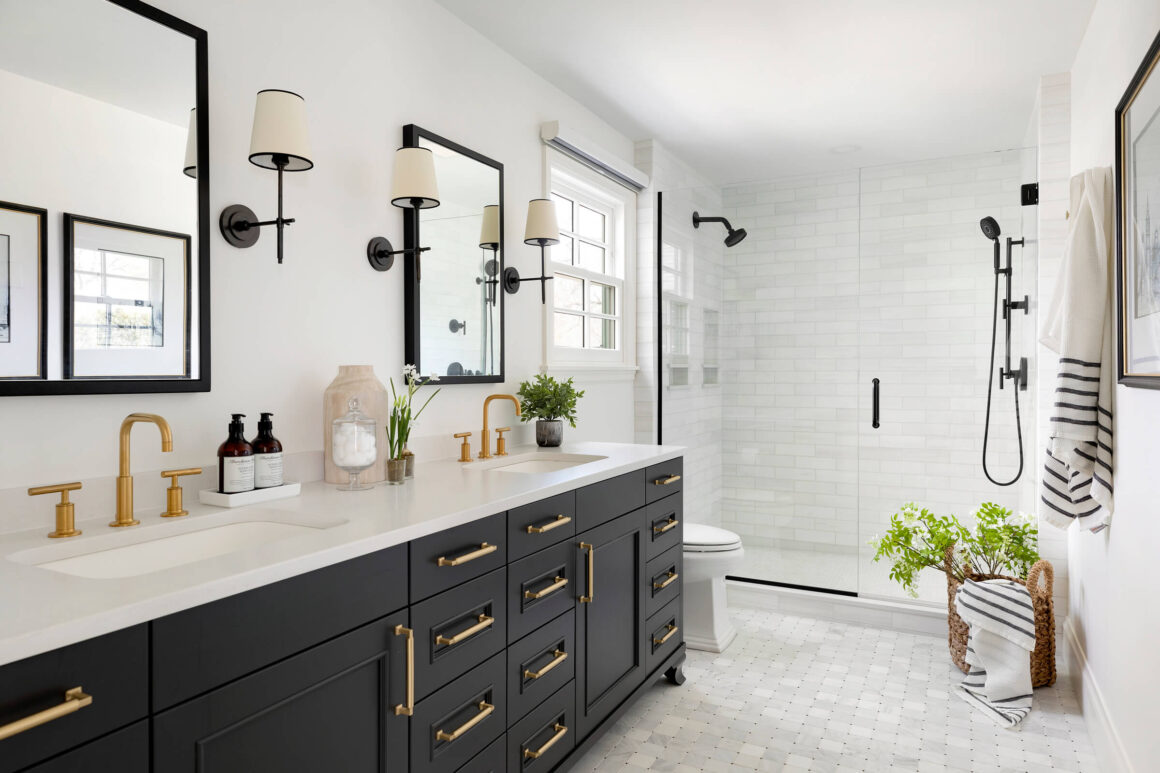 Installing peel and stick tiles is relatively easy but having the right tools is key. Here are some must-haves:
Utility Knife: For safe and precise tile cutting
Laser Level: To ensure proper surface alignment
Knee Pads: For comfort during floor installation
J-Roller: To firmly secure tiles and remove air bubbles
Spacers: To maintain even grout line spacing
A typical 6-pack of peel and stick 12" x 12" vinyl tile covers 6-8 square feet and costs $8-$12. Larger tiles and more premium materials like glass or metal have higher price tags around $10 per tile panel.
Tips and Tricks for First-Time Installation
If installing peel-and-stick tiles seems intimidating, keep these pro tips in mind:
Clean the surface thoroughly to allow the adhesive to bond properly. Remove any existing wallpaper or loose paint.
Plan the layout by starting at the center and working outward. Measure and mark reference points.
For tricky corners, cut a precise outline first before adhering to the tile.
Use a J-roller and spacers to affix tiles evenly with consistent spacing.
Take care when applying tiles around electrical outlets by cutting precisely for a safe fit.
Work slowly and carefully, adjusting as needed. Peel and stick tiles allow easy repositioning.
Be sure to check the product description of the tiles you're buying to see which materials they can be placed over, as not all peel and stick flooring is the same.
Follow these tips for a successful installation that looks professionally done. Now let's discuss the longevity and care for your new peel and stick tiles.
Longevity and Maintaining Peel and Stick Tiles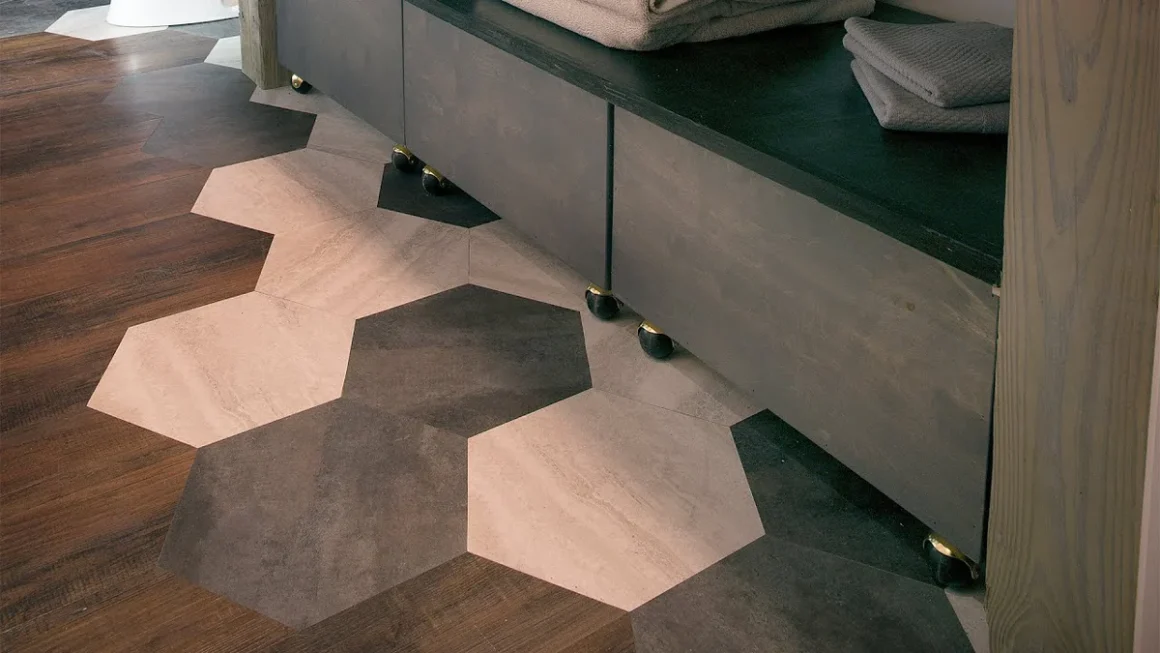 With proper installation and care, peel and stick tiles can last 3-5 years or longer. Here are some maintenance tips:
Clean tiles regularly with pH-neutral cleaner to prevent dirt buildup and stains.
Avoid abrasive cleaners or scrubbing to prevent scratching the surface.
Reapply grout or caulk periodically as needed to avoid moisture damage.
For floors, add rug pads and floor protectors under furniture legs.
Inspect tiles occasionally for any loosening edges or damage.
Replace individual damaged tiles as needed for an easy fix.
Redecorating? Peel and stick tiles can be easily removed intact for replacement .
Key Takeaway
Consider buying peel and stick tiles from companies that offer longevity, waterproofing, and easily applying methods. Peel and stick tiles offer limitless potential for achieving a polished look at a fraction of the cost and labor of traditional tile.
With many applications throughout the home, plus easy DIY installation, they are an ideal budget-friendly upgrade for any space. Follow this guide to get started transforming your home today.
Caring for your new tiles properly ensures you can enjoy them for years of continuous luxury and style. For further guidance, here are answers to some frequently asked questions:
Frequently Asked Questions:
How long do peel and stick tiles typically last?
With proper care and maintenance, they can last 3-5 years or longer before needing replacement.
Can you peel and stick the tile over the existing tile?
Yes, they can be applied over existing tile, vinyl, laminate, or other surfaces as long as the area is properly prepared.
Are peel and stick tiles suitable for bathrooms and water exposure?
Yes, most are designed to be waterproof and moisture-resistant, making them appropriate for bathrooms.