A pergola can instantly transform your garden into a sustainable and stylish outdoor area you'll love, providing shade, and adding character, and functionality. Metal pergolas offer a number of benefits that you and your family can enjoy.
Turn your garden into a green oasis using this article, where we provide practical design tips, customization ideas, and considerations for UK weather. Working with a professional steel fabricator who understands the principles of eco-friendly design is crucial in achieving a truly sustainable pergola.
As experts in steel fabrication, we understand the importance of incorporating eco-friendly features into the design, especially outdoor structures. Explore the possibilities and benefits of installing a metal pergola in your home's outdoor space.
1. Choosing the Right Material For Your Structure
When it comes to selecting a material for your pergola, we recommend opting for recycled or repurposed materials such as aluminum, copper, or types of steel like galvanized steel or corten steel. Not only will you be reducing waste, but you'll also minimize any environmental impacts in the production of freshly produced materials.
Aluminum and steel are known for their durability, making them excellent choices for a sustainable metal canopy or pergola.
2. Rainwater Harvesting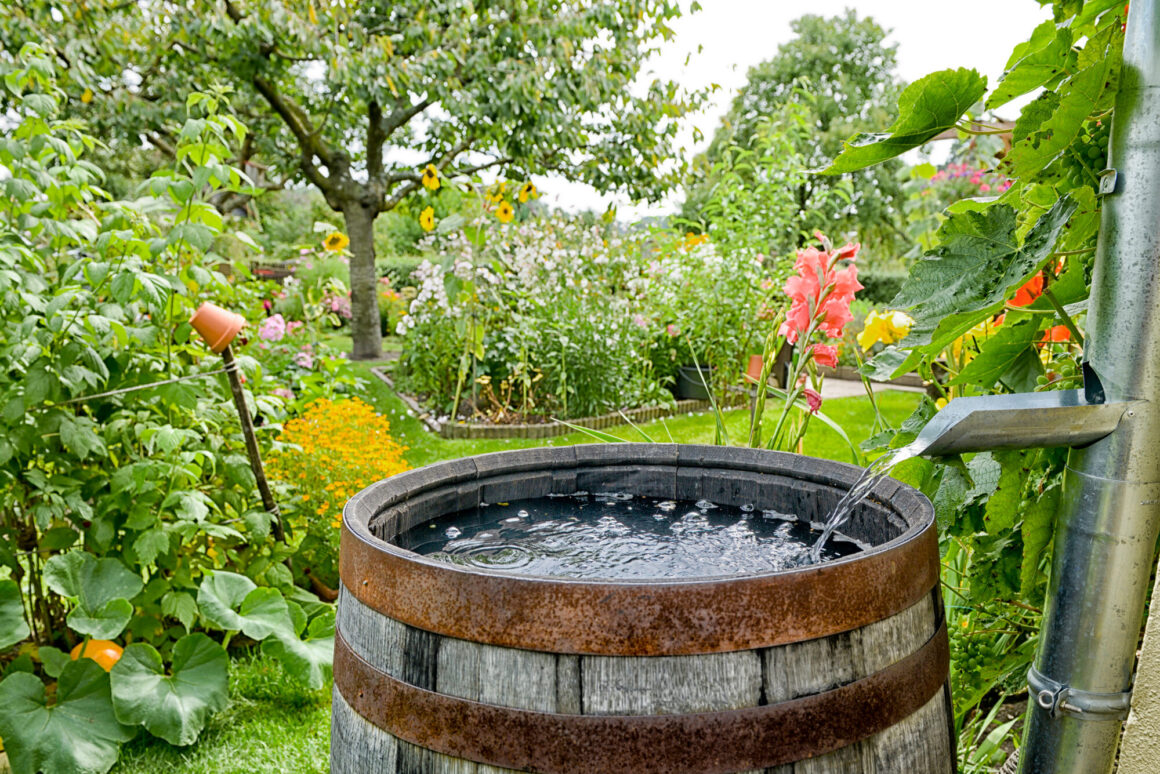 Make the most out of Britain's drizzle and embrace water conservation with our structures. Rainwater collection systems can be installed in canopies and pergolas to not only greatly reduce your water consumption.
We believe there is nothing more satisfying than using a hose with rainwater that you have harvested yourself. Say goodbye to any water wastage with smart irrigation techniques for your pergola, drip irrigation systems direct water to plant roots, maximizing your garden's efficiency, health, and vibrancy.
3. Integrating Solar Power in Canopy Design
Incorporate solar power into your canopy design, not only are you saving money and harvesting clean power. Enhance your green lifestyle, by using renewable energy generation, and reduce your reliance on conventional sources of energy.
Depending on how much energy you use as a household, you may be able to be completely self-sufficient in your energy generation. While the initial cost of panels may seem significant, there are a lot of long-term savings like lower energy bills, definitely a brilliant return on investment.
4. Add Life to Your Pergola with a Green Wall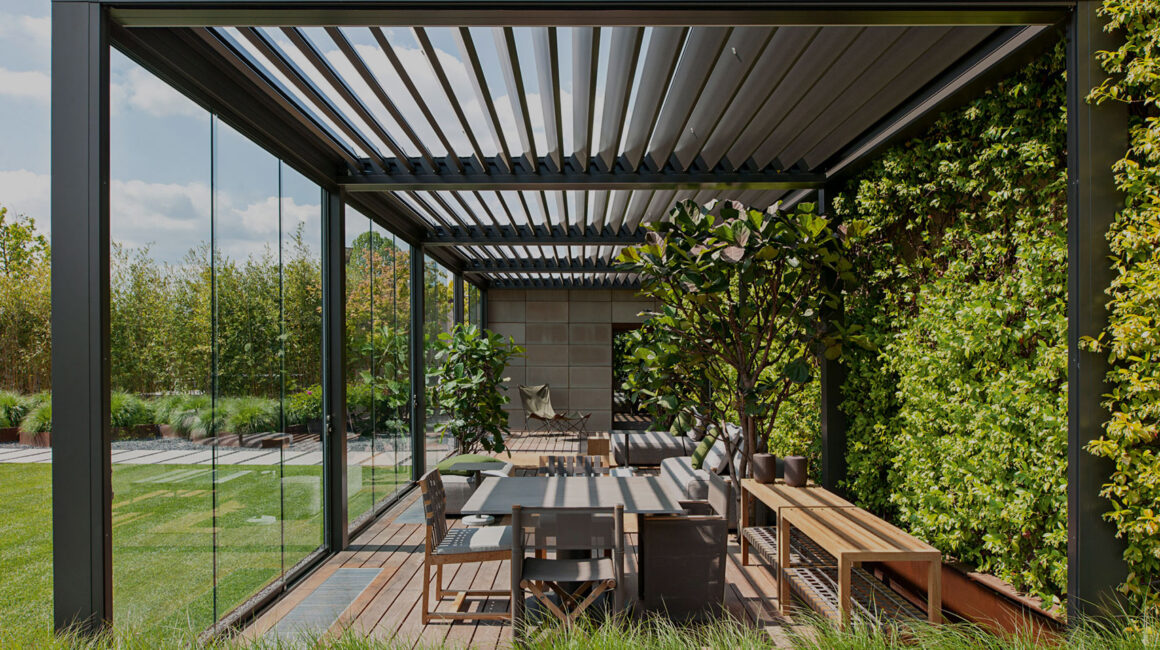 Elevate your pergola's appeal with a green wall or roof, not only does it look good but there's a long list of environmental benefits. Water drainage is improved as it gets absorbed or filtered, and the plants and soil act as a sponge, pulling impurities out of the water, in turn reducing the strain on our drainage and home water systems, preventing pollution.
Our favorite benefit of a green wall is the creation of a habitat. Butterflies, bees, and birds will enjoy popping into your outdoor space, their presence is beneficial to your garden's ecosystem, providing shelter and food. We believe this is a perfect way to connect with nature and create a sustainable yet visually satisfying space.
5. Vertical Gardens and Pergolas
Limited space shouldn't be a hurdle to growing your own food. Integration of vertical gardening systems in our structures allows for the cultivation of herbs, fruit, vegetables, and flowers in a compact and functional way. Water-saving systems mentioned earlier can be incorporated into self-water while minimizing water waste.
If your vertical system is not enough, then we recommend increasing your garden's yield by incorporating planters and trellises to save on-floor space. Growing your own food is a very empowering feat, creating a direct connection with you and the food, promotes a healthy lifestyle while reducing carbon emissions incurred with transport and packaging.
6. Native Plants in Your Garden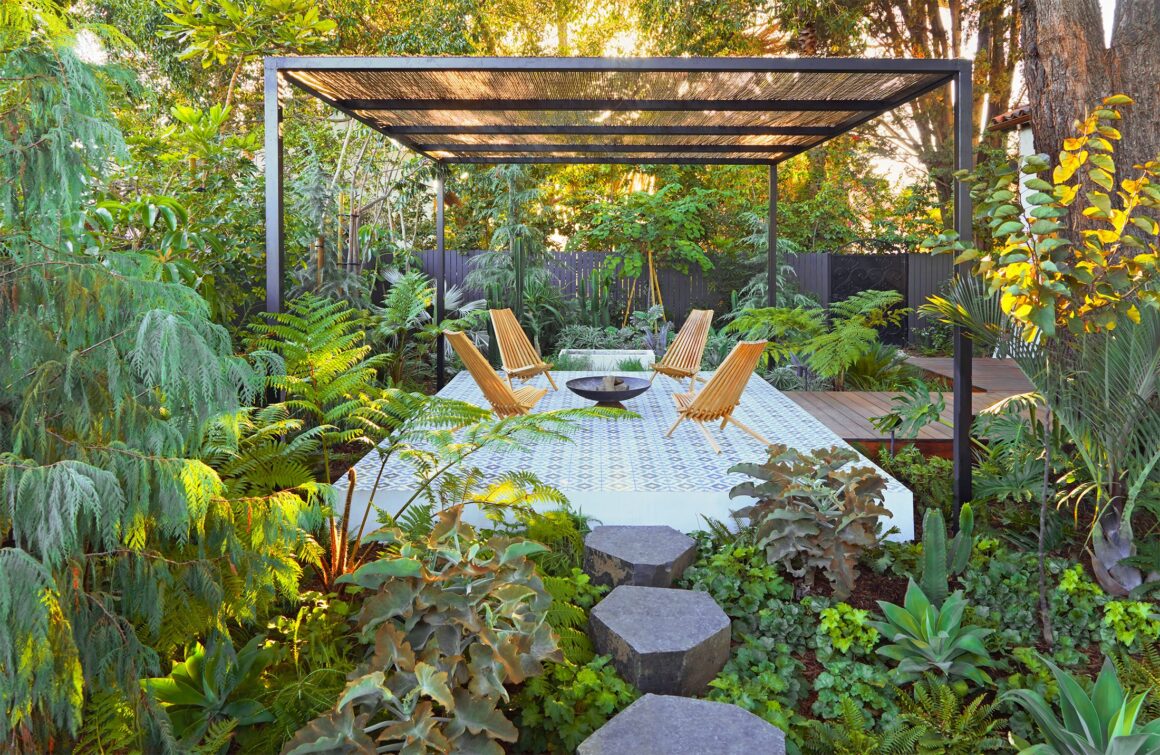 Support biodiversity and local wildlife in your local area by surrounding your metal pergola with native plants. There is no need to be worried about the upkeep of plants. Opting for native plant species, you create a natural habitat that supports local wildlife, attracts pollinators, and contributes to a thriving ecosystem.
These plants are well-suited to the local climate, requiring less water, fertilizer, and maintenance compared to non-native species. Their resilience, low-impact nature, and ability to prevent soil erosion further enhance their environmental benefits.
Final Thoughts
Incorporating sustainable features into your canopy or pergola is key to creating a green oasis in your garden that is beneficial not only to the environment but to your home as well. Choose from elements like solar panels, recycled shade materials, vertical gardening, or native plant integration to maximize the sustainability and functionality of your outdoor space at home.
Working with a professional steel fabricator who understands the principles of eco-friendly design is crucial in achieving a truly sustainable pergola. Their expertise in creating durable, environmentally conscious structures ensures that your project aligns with green living practices and minimizes its ecological footprint.
Remember, every decision you make in the design and construction process can contribute to a more sustainable future. By choosing materials wisely, optimizing energy usage, and promoting biodiversity, your metal pergola can become a symbol of your commitment to green living.
Contribute to a greener future with your pergola or canopy's design. With the combination of vertical gardening and native plant integration, your metal pergola becomes a sustainable space that maximizes food production, promotes biodiversity, and fosters a deeper connection with the natural world.