If you dream of fun summer barbecues, atmospheric dinner parties, and casual catchups in your garden this summer, you might want to create a more attractive and comfortable exterior design.
Yet, the alterations you make to the outdoor space will determine if it looks cheap and tasteless or oozes style and luxury. If you want to design a space that never fails to impress your guests this summer, make sure you read this guide to creating a luxe garden. You won't regret it.
Up the Glamour with a Hot Tub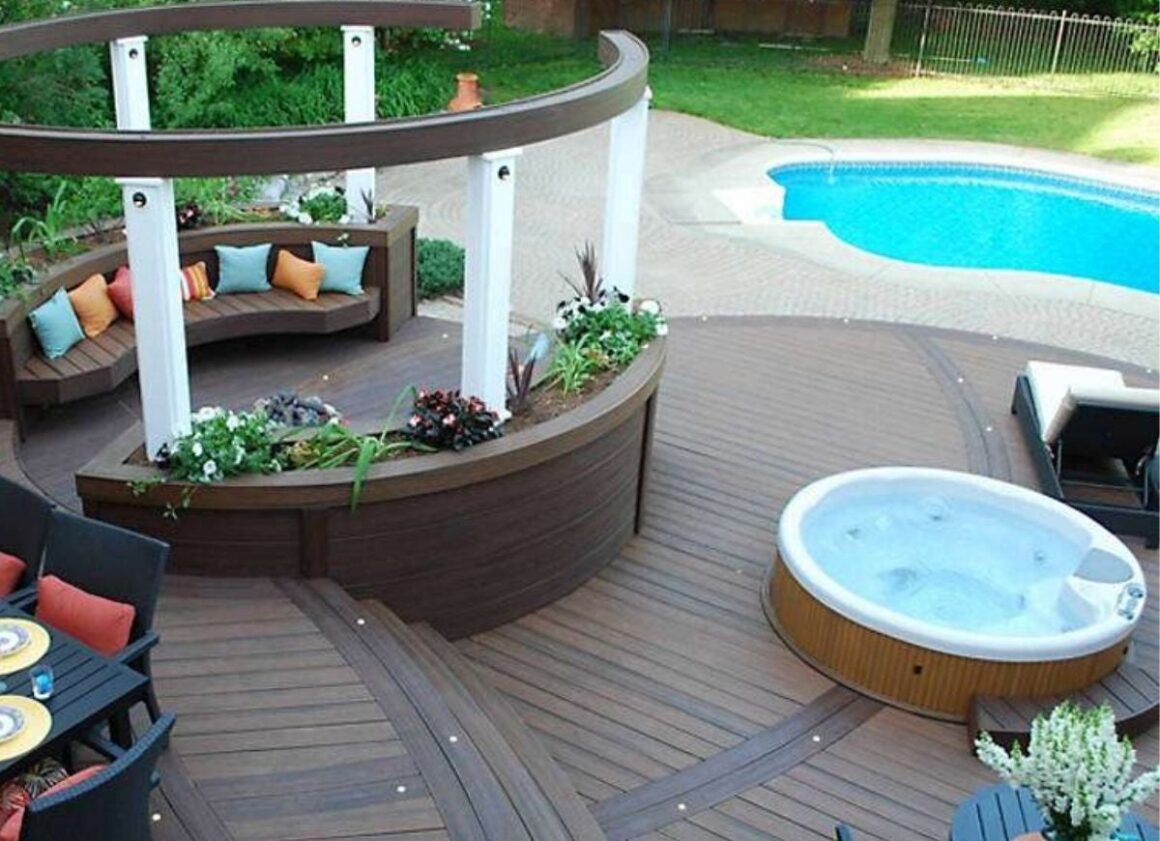 Few garden features are more impressive and glamorous than a hot tub, as you can trust your guests will watch to jump right in once they lay eyes on it.
It's a premium addition to any garden, as it will provide a tranquil spot to relax, chat, and laugh with your loved ones while soaking up the sunshine. Sitting in the soothing water will wash all your worries away, and it's a fun feature to enjoy when friends visit your home for a BBQ or dinner party.
Also, you don't need to financially commit to the relaxing spa, as you could turn to a hot tub hire Manchester company to rent a solid or inflatable hot tub to enjoy with your loved ones.
It's a luxe addition to a garden when hosting a fun family BBQ or drinks outdoors with your friends that doesn't need to cost the earth.
Install a Pergola with a Roof
A pergola is a premium outdoor structure that will give your garden the wow factor. While open versions are available, you could install a pergola with a roof to provide a high-end shelter from the hot sun, making it perfect for adding shade over a dining table, outdoor seating area, or hot tub. It is then perfect for those warm days that feature a few rainy spells every now and then. Stay outside no matter what the weather decides to do.
There is a design to match each homeowner's exterior design, such as wood, metal, or marble designs.
Swap Your Outdoor Furniture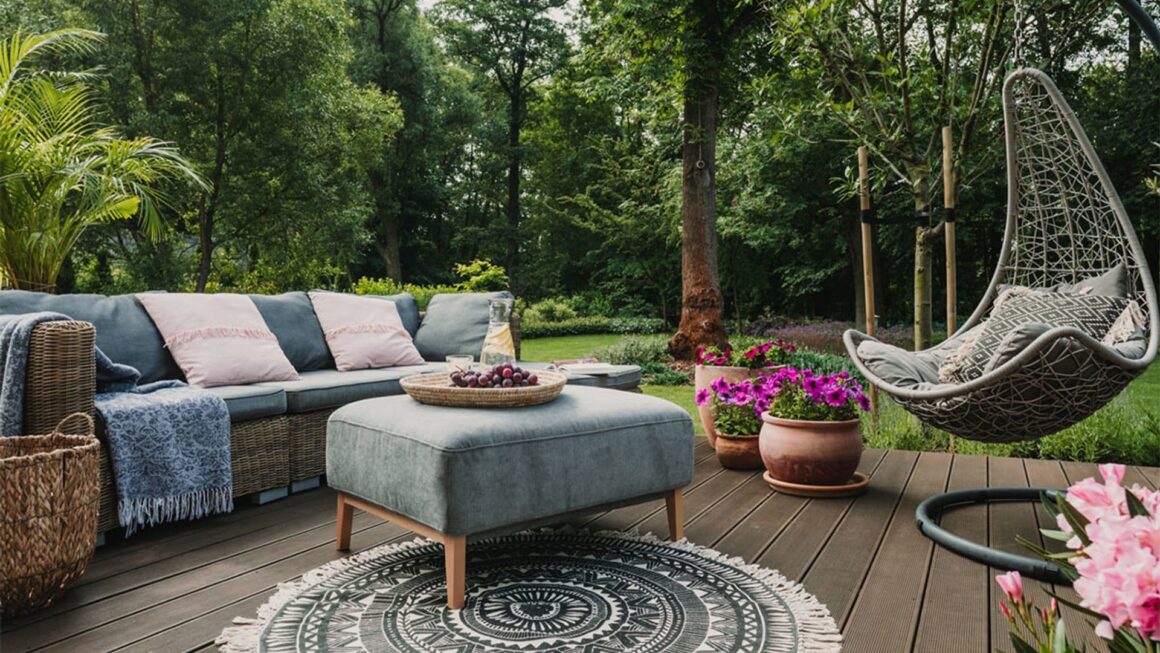 Transform the look and feel of your exterior by swapping your current outdoor furniture for more premium alternatives. For instance, you could create a cosy, sophisticated backdrop with a high-quality, modular corner sofa and an inviting firepit.
If you want to add a luxe zone for basking in the sunshine, you cannot go wrong with a day bed to relax in style outdoors.
Elevate Your Garden with Subtle Landscaping
Trees and plants create a more natural, calming environment that will elevate any garden. Yet, less can be more in a small to medium-sized garden, which is why you must attempt to transform the outdoor space with subtle landscaping. For example, choose low trees in rows of three to create visual appeal and privacy without overwhelming your exterior design.
It's a clever way to create a more sophisticated garden without worrying about constant maintenance. Also, you could plant year-round, low-maintenance perennials that will look beautiful throughout the seasons.
Creating a luxe garden is a dream for many homeowners. It's a place where you can relax, entertain, and enjoy the beauty of nature. This guide provides you with creative ideas to transform your garden into a luxurious oasis. However, maintaining such a garden can be challenging, especially when pests start to invade. In such cases, pest control san antonio can provide the professional help you need to keep your garden pest-free and flourishing.
Create Zones with Decking
Decking is a superb way to create zones across your garden while improving its durability and texture. For instance, wooden decking can provide a straight, supportive spot for various types of outdoor furniture, such as a daybed, dining set, or seating area.
You can choose from different materials and sizes to suit your needs and even paint the wood to complement the vision for your garden.
Incorporate an Extravagant Water Feature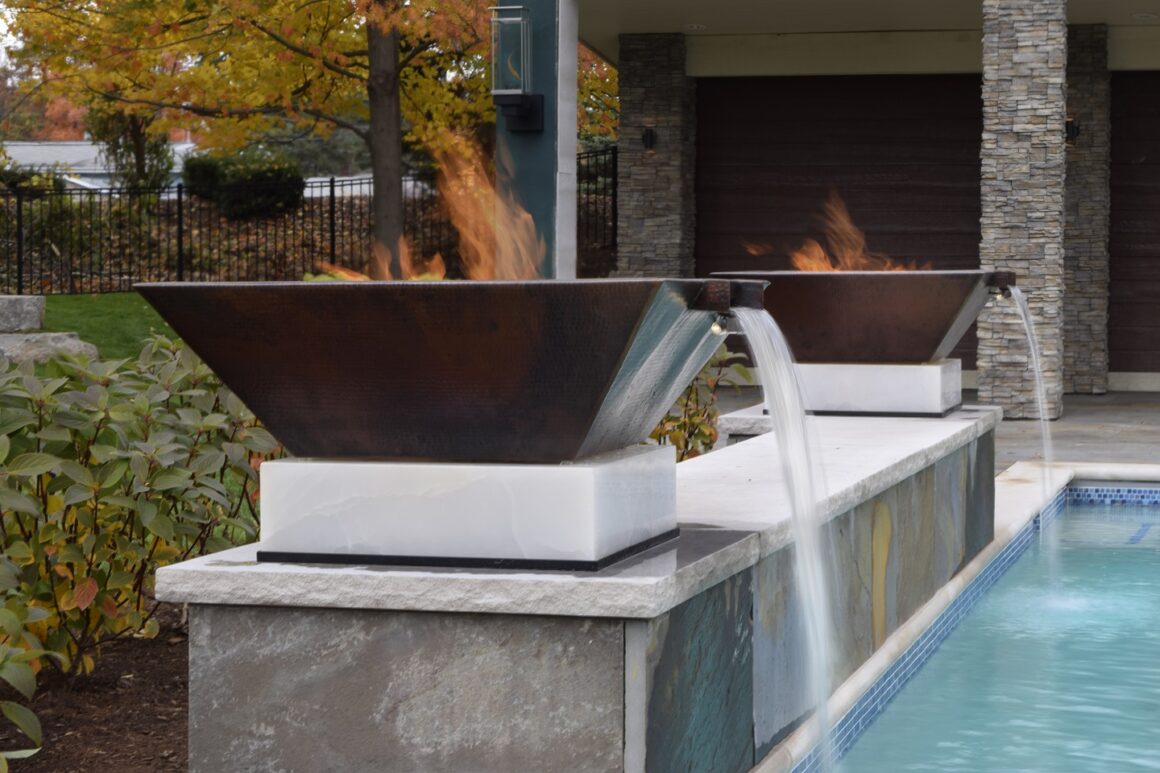 Make your garden the envy of your street by incorporating an extravagant water feature into your exterior design. There are many premium water features you can choose from to create a more elegant, tranquil environment, such as:
Water fountain
A pond with a waterfall
A 3-bowl feature
Babbling boulder
Reflective water pool
Polished sphere fountain
A stunning water feature will turn your garden into a tropical paradise during summer. It is sophisticated and soothing and will block out external noise while improving privacy outdoors.
Add a Pizza Oven
A pizza oven is a sophisticated but practical cooking feature you will never regret adding to your garden. It doesn't matter if you pick a manufactured design or have one custom-built from bricks; you can trust all eyes will turn to the pizza oven on a hot summer day.
Once the sun starts to shine, you will love nothing more than firing up the oven to cook delicious, homemade pizzas for your family and friends.
Invest in a Summer House
Make your guests' jaws drop by treating yourself to a beautiful summer house this year. A stunning outhouse can work in harmony with your garden's trees, plants, and flowers, helping your friends and family fall head over heels in love with your exterior design.
The wooden structure will add a touch of grandeur to your garden while offering a relaxing area to seek shelter from the hot sun. Also, you could turn the summer house into a cool bar or an outdoor living space to make memories with your loved ones.
Shine a Light on Your Exterior Design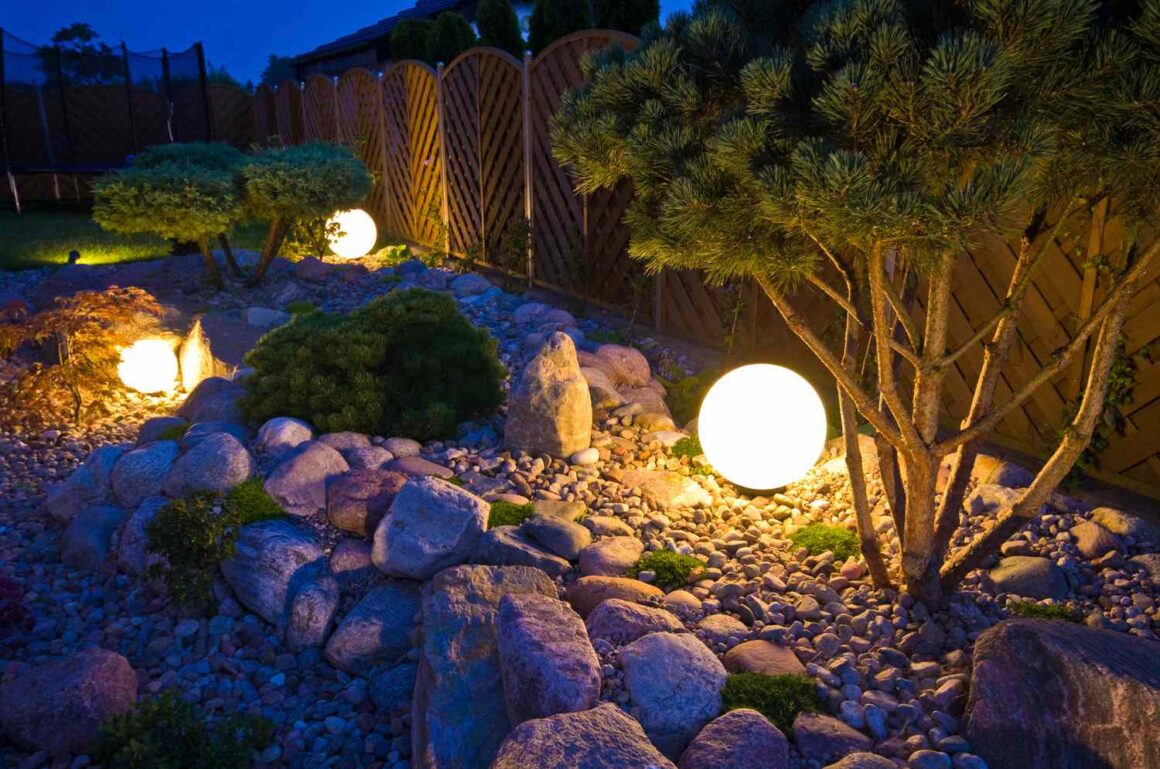 Ensure your garden looks beautiful day or night by incorporating various outdoor lights into the space. For instance, you could install lantern wall lights onto your fencing to illuminate your garden once the sun goes down.
Also, you could shine a light on pathways with orb sphere mood lighting or hang festoon lighting across a pergola or fencing to create a magical atmosphere. Candles can create a romantic, tranquil ambience that will make guests want to stay a little longer to chat and make memories in your garden.
Don't Forget the Finishing Touches
The little details will turn your attractive garden into a luxurious outdoor space you will adore throughout summer and beyond. For example, you can add softness, texture, and colour to your exterior by laying an outdoor rug underneath a seating area or dining set.
Plus, you can inject personality and increase comfort by adding colourful pillows and draping blankets on your seating to help guests keep themselves warm outdoors. Also, a stylish outdoor heater or firepit will create a warm, inviting environment throughout the evening and night.
Turn your garden into the most luxurious one out there and enjoy every day of summer!