If you're looking for a way to simplify your home decor and embrace a minimalist lifestyle, then Tatami mats might be just what you need. These traditional Japanese mats are known for their beauty and simplicity, making them popular among those who value minimalism and simplicity in their homes.
Here are some benefits of a Tatami mat when it comes to minimalist living:
Natural and Eco-friendly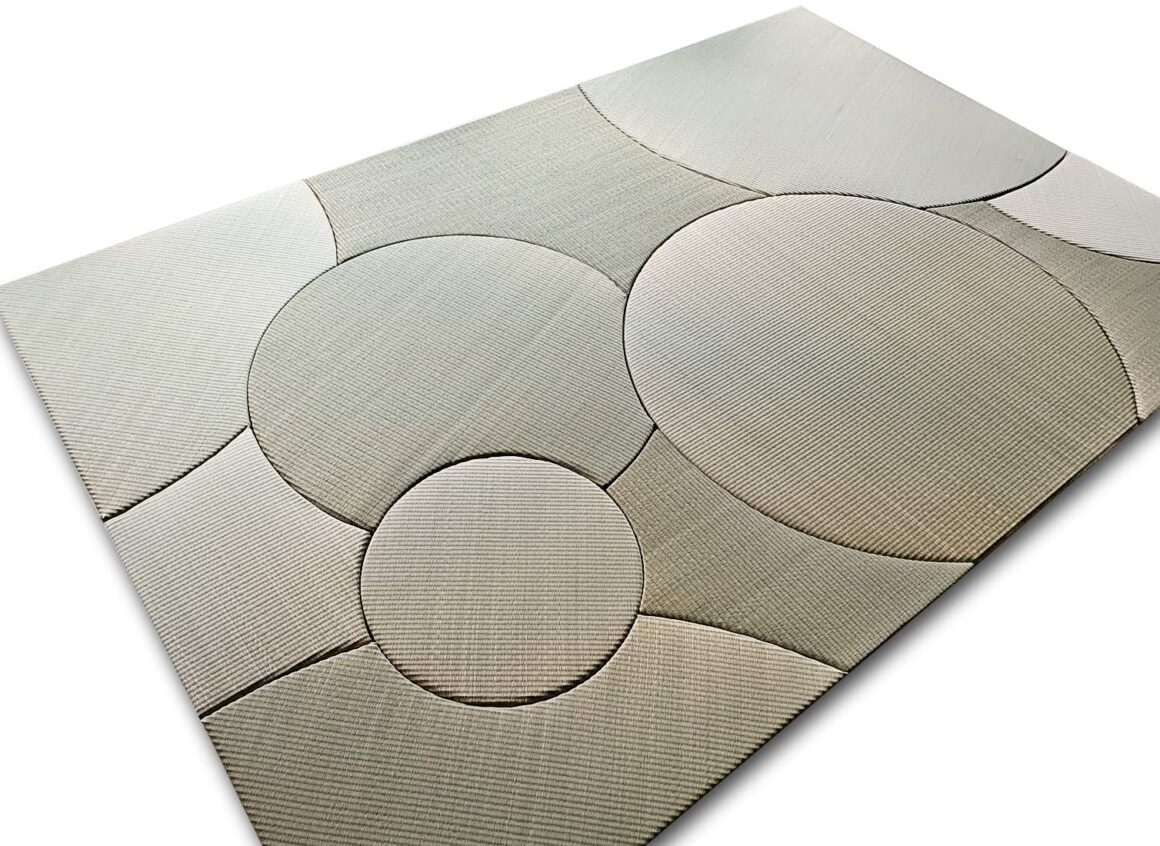 Tatami mats are made from natural and eco-friendly materials, such as rice straw, rush grass, and woven igusa reeds. These highly renewable and sustainable materials make tatami mats an environmentally friendly flooring option. Additionally, the natural materials used in tatami mats provide excellent insulation, helping to keep your home warm in the winter and cool in the summer.
Breathability
Tatami mats are known for their breathability, which is important in maintaining a healthy living space. Made from natural materials such as rice straw, Tatami mats allow air to circulate, reducing the chance of mold and mildew buildup that can harm your health.
They also help regulate a room's temperature and humidity, making it more comfortable to live in. The breathability of Tatami mats also makes them ideal for use in warmer climates or during the summer months when you want to stay cool and comfortable.
Comfort
Tatami mats are known for their comfortable and supportive nature, making them ideal for use in various settings. The mats are made of natural materials like rice straw, which is layered and tightly woven to provide a firm yet cushioned surface. The mat's texture also contributes to its comfort, with a slightly rough surface that promotes blood circulation and helps reduce fatigue.
Durability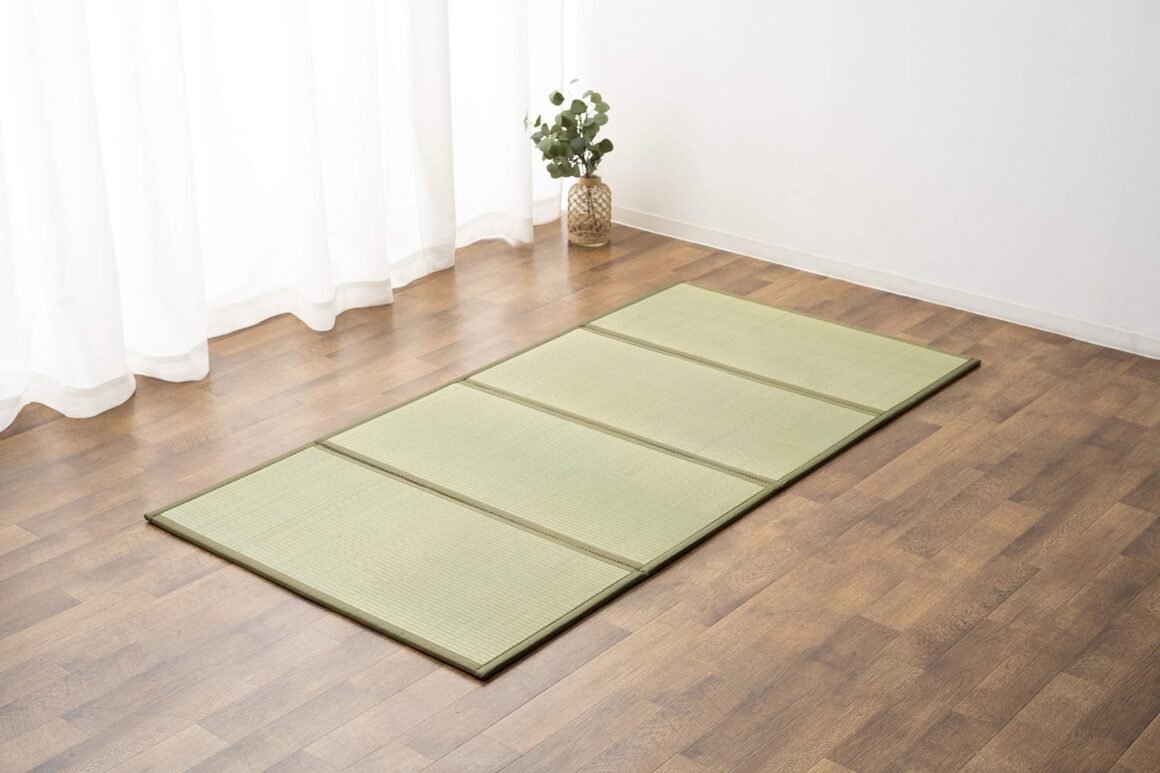 The mats are designed to withstand constant use and maintain their shape and structure for many years, even with regular wear and tear. This makes them a great investment for a long-lasting flooring solution. Additionally, Tatami mats are easy to clean and maintain, which helps to extend their lifespan further. Overall, the durability of Tatami mats is a major benefit for those looking for a reliable and long-lasting flooring option.
Versatility
Tatami mats are incredibly versatile and can be used for various purposes. Traditionally, they were used as flooring for Japanese-style rooms, but they can also be used as a comfortable base for yoga or meditation. Additionally, they can be easily rolled up and stored away, making them a convenient option for those who frequently rearrange their living space or need extra floor space.
Aesthetics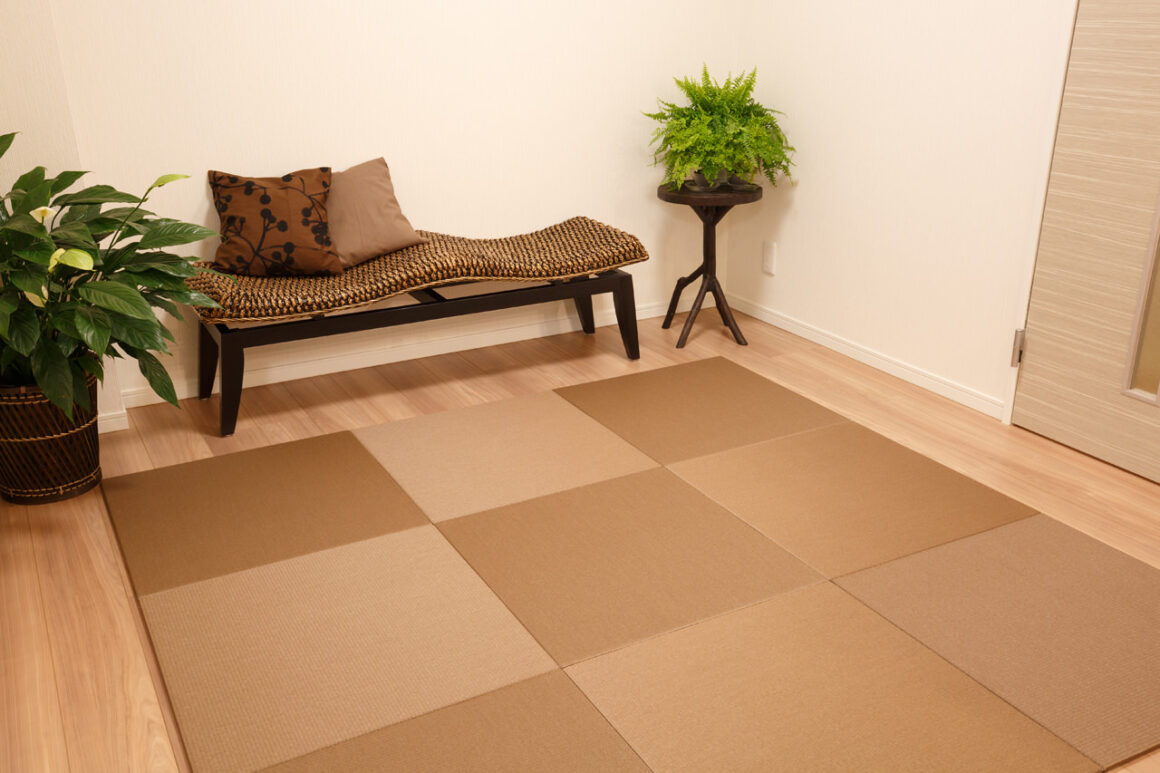 Tatami mats are also prized for their simple and elegant aesthetic, which makes them a perfect fit for minimalist living spaces. The mats' woven texture and natural color bring a warm and calming atmosphere to any room. They also complement various decor styles, from traditional Japanese to modern and contemporary. Tatami mats can be used as a floor covering for bedrooms, living rooms, and meditation spaces or as a platform for furniture such as beds, sofas, and chairs.
Maintaining a minimalist living space goes beyond just furniture and decor. It also involves keeping your carpets clean and free from dirt. If you're looking for professional carpet cleaning in Minneapolis, consider the services offered by ZeroRez Minnesota. With their innovative cleaning techniques and skilled technicians, they can ensure your carpets remain pristine. By choosing ZeroRez Minnesota for your carpet cleaning needs in Minneapolis, you can enjoy a fresh and hygienic living environment. Visit their website carpet cleaning Minneapolis to learn more about their services and book an appointment. Trust ZeroRez Minnesota to take care of your carpets and keep your minimalist living space looking its best.
Wrapping Up
With their simple design and natural materials, Tatami mats provide a calming and relaxing atmosphere, promoting a minimalist lifestyle that focuses on simplicity and tranquility. Whether you are using them for sleeping, yoga, meditation, or to create a cozy space in your home, Tatami mats are an excellent choice for those looking to live a simple and sustainable life.