Every homeowner aspires to have a kitchen where every item has a designated spot. A well-organized kitchen, where locating objects is effortless, is a coveted dream for many. Whether you're renovating or building a new home, you must consider how you'll design the busiest area in your humble abode.
The secret to an efficient kitchen lies in having sufficient cabinets, drawers, and shelves to hold all your possessions. By combining practicality with custom cabinetry that boasts impressive craftsmanship and showcases your unique style, you can enjoy both functional storage and a beautiful addition to your home that will last for years.
The Beauty Of Designing Custom Kitchen Cabinets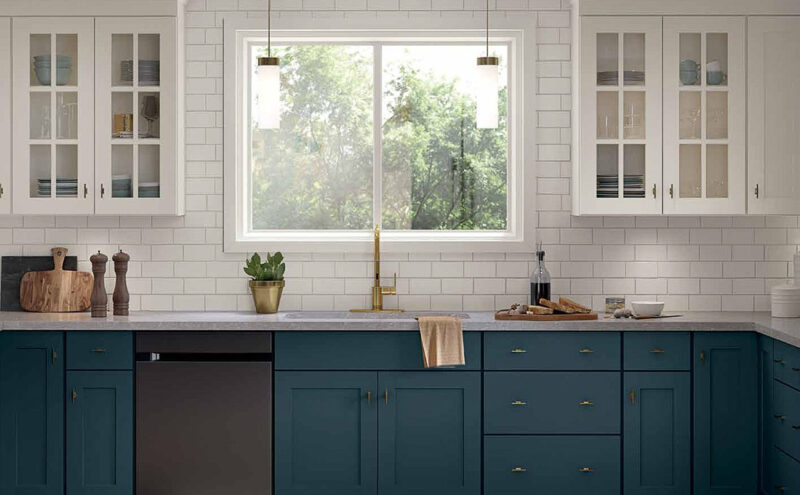 Designing custom kitchen cabinets is a great way to add a personal touch to your home while improving functionality and storage space. To ensure the best outcome, it's essential to work with professional cabinet makers who have the experience and expertise to bring your vision to life. You can visit websites like https://www.boyesdesign.com to find the best one for you.
Hiring a professional custom cabinet maker can provide numerous benefits and make your kitchen renovation experience positive. That said, here are some steps to help you design custom kitchen cabinets with professional cabinet makers:
1. Determine Your Needs
One of the main advantages of working with custom cabinet makers is getting the exact cabinets you desire that complement your personal style and home decor. While purchasing standard cabinets from large retail stores can be convenient, it often limits your design, type, finish, and color selection options. You can tailor your cabinets to your preferences by hiring a custom cabinet maker.
All you need to do is communicate your preference to your contractor. Take an inventory of what you currently have and what you need in your kitchen. Consider factors such as storage space, countertop space, and the size of your appliances. Make a list of what you need and want in your kitchen cabinets.
2. Choose Your Style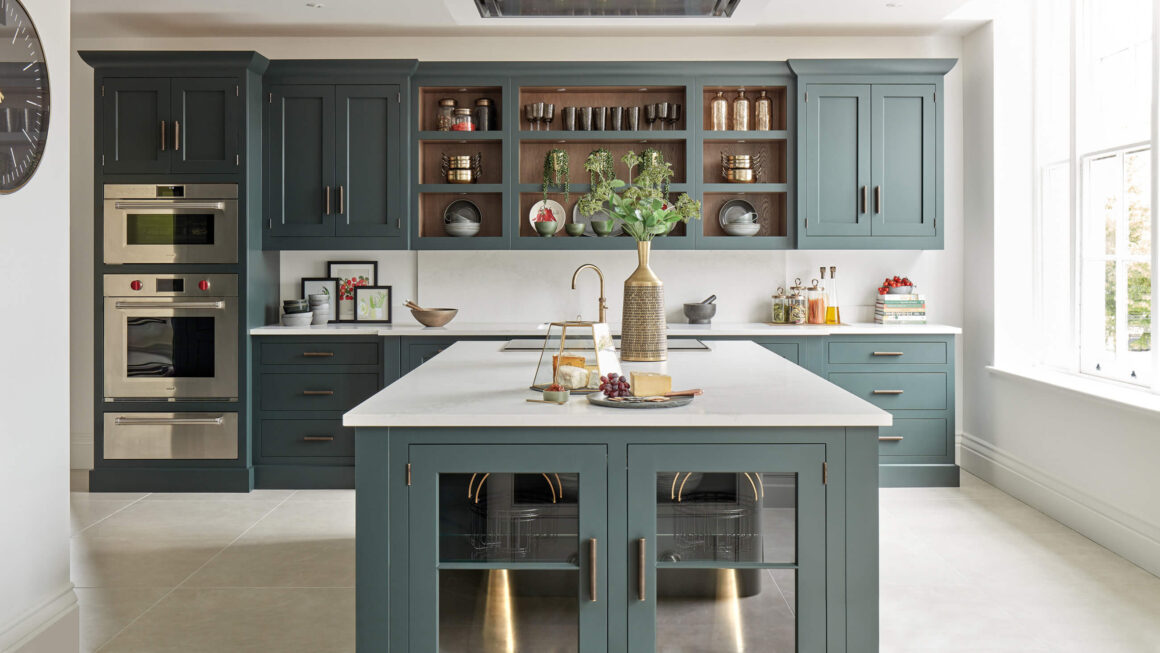 Decide on the style of your cabinets. Do you want traditional or modern, a classic look, or something more eclectic? Do you prefer wood, laminate, or another material? A professional cabinet maker can help you find the right style to fit your home and personal preferences.
Custom cabinets allow you to choose the wood, finish, style, and hardware that align with your personal preferences and requirements. Unlike stock cabinetry, which is mass-produced on an assembly line, custom cabinets are crafted specifically for you and made with the materials you select. Additionally, since custom cabinets are all finished together, you can expect a uniform and cohesive appearance throughout each cabinet.
3. Measure Your Space
Measure the area where you want to install your kitchen cabinets. This includes the height of the ceiling, the width of the wall, and the depth of the countertop. These measurements will help you determine the size and style of your cabinets. If you're replacing existing cabinets, measure the dimensions of each cabinet and make a note of the distance between each one. Make sure to mark the locations of any electrical outlets or switches that may be on the wall. This will ensure that your custom cabinets are designed to accommodate them.
Remember to consider your countertop space. Measure the length and depth of your countertop, including any overhangs or cutouts. This information is crucial in determining the height and depth of your custom cabinets. You can draw a rough sketch of your kitchen, including all the measurements you've taken. This will help you visualize the layout and identify potential challenges or limitations. You can show the sketch to your chosen cabinet makers so they can take care of it from the get-go.
4. Choose Your Hardware
Hardware such as knobs and handles can significantly impact the look of your kitchen cabinets. Choose hardware that complements your style and is practical for your needs. For example, if your kitchen has a traditional look, consider choosing hardware with a classic design. If your kitchen has a modern look, consider choosing hardware with a simple, clean, and sleek design.
Also, think about how you'll be using your cabinets. Do you want handles or knobs that are easy to grip, or do you prefer a minimalist look with no hardware? If you have children, consider choosing hardware that is difficult for them to reach. What about placement? Some people prefer to place hardware in the center of the cabinet doors, while others prefer hardware that is offset to one side.
5. Finalize The Design
Review the final design with your cabinet maker to ensure everything is correct. Ask for any changes or adjustments you may want. When satisfied, place your order and enjoy your new custom kitchen cabinets.
Installing custom cabinets can vary depending on the installer, but certain aspects should remain consistent throughout. To ensure a smooth installation, the walls must be straight, primed, and ready for the cabinets. The floor should also be level, and everything should be square to ensure the cabinets fit correctly.
Before the installation, the cabinet doors and drawers are typically removed, and all appliances to be installed should be present on-site in case any adjustments are necessary. By ensuring these key elements are in place, the installation of custom cabinets can go smoothly and result in a beautiful and functional kitchen.
6. Work With A Professional
Find a professional cabinet maker who has experience in designing custom kitchen cabinets. Ask for references, look at their portfolio, and communicate your vision. A professional cabinet maker can help you with the design, materials, and hardware and provide you with a quote.
Partnering with reputable custom cabinet makers can put your worries at ease. They'll take care of all the details, avoiding any mistakes, delays, or hassles that might arise. Furthermore, having the assurance that your cabinet maker will manage the project to your exact specifications and timeline will give you peace of mind and allow you to sit back and relax.
Investing in custom cabinets can be a wise choice. Still, to make the most of your kitchen renovation investment, it's crucial to select a cabinet maker who has a proven track record of meeting and exceeding client expectations. Before making your final decision, don't hesitate to request references from each cabinet maker on your consideration list.
A reputable professional should be able to provide a list of satisfied clients as a testament to their quality of work. By following these steps and working with a professional cabinet maker, you can design custom kitchen cabinets that are both stylish and functional.