Are you in the market for a projector? Room layout, budget, intended use, and other software and hardware requirements can quickly turn what seemed like a simple purchase into an overwhelming and confusing task. To save you the headaches of researching every option and decision, we have created a comprehensive buyer's guide to help you find the right projector for your needs. In this guide, we'll review the major categories of projectors, provide insight into what to consider when making your purchase, and help you find the projector that best matches your needs. Let's start by taking a look at the major categories of projectors.
Quick Clarification
There are several factors to consider when purchasing a projector and the best one for you depends on your specific needs. It is recommended that you research the features of various models and read user reviews before making your selection.
When it comes to projectors, there are all sorts of models to choose from, designed for different applications and use cases. While some projectors may look similar on the outside, the internal hardware and functionality will vary significantly. To make your purchase decision easier, here is a brief overview of some of the most common types of projectors.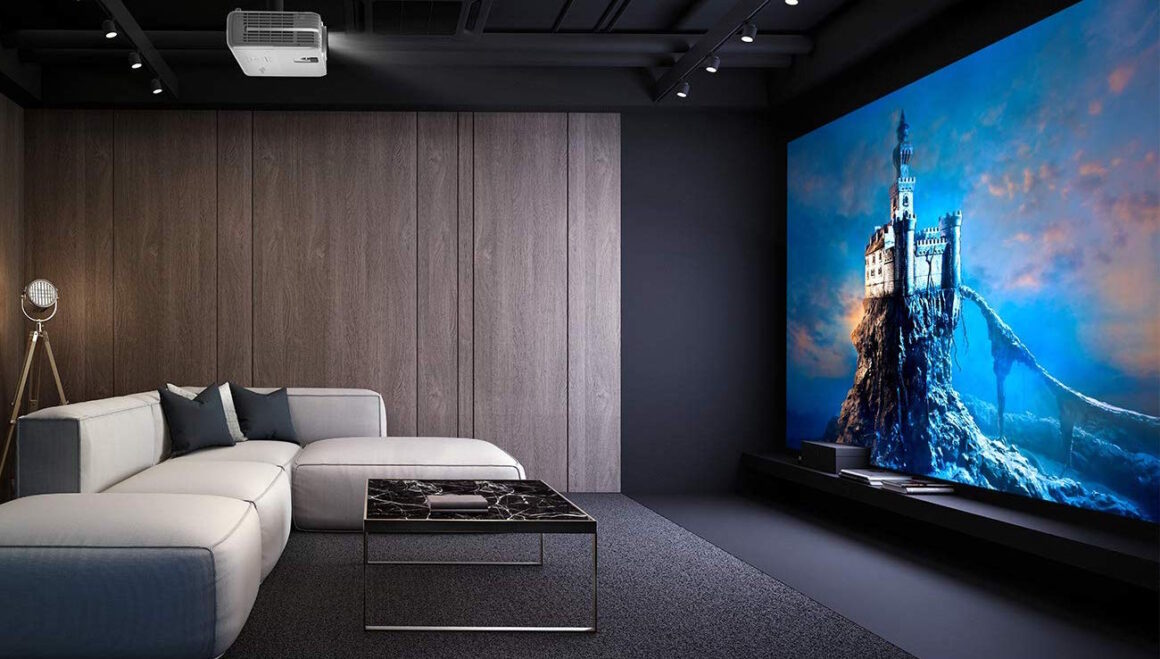 DLP Projectors: DLP (Digital Light Processing) projectors use micro mirrors mounted on a semiconductor chip to manipulate light in order to create an image. They tend to be smaller than other types of projector and require less maintenance, making them ideal for portable presentations and classrooms. However, they can be more expensive than other types of projector and their colour reproduction can sometimes be limited.
LCD Projectors: LCD (Liquid Crystal Display) projectors use tiny liquid crystal elements that act like small shutters in front of the lamps. This type of projector is often found in businesses and classrooms; they are usually larger but cheaper than DLP projectors and have better colour display capabilities. The downside is that if the device isn't cooled properly they may overheat, leading to colour and brightness issues.
LED Projectors: LED (Light Emitting Diode) projectors use solid-state technology instead of a reflective surface or liquid crystals. This makes them much more energy efficient than traditional models but also more expensive. They usually contain fewer components which requires less maintenance while also providing longer lamp life spans. However, these models are not as bright as their counterparts and often produce lower resolutions images compared to higher end models.
Choosing the right projector can depend on a variety of factors such as cost, portability, intended environment, usage scenarios and preferences for colour accuracy and resolution levels. Now that we understand the different types of projectors available, let's dive into how to choose the right one for your needs in our next section on choosing the right projector.
Choosing the Right Projector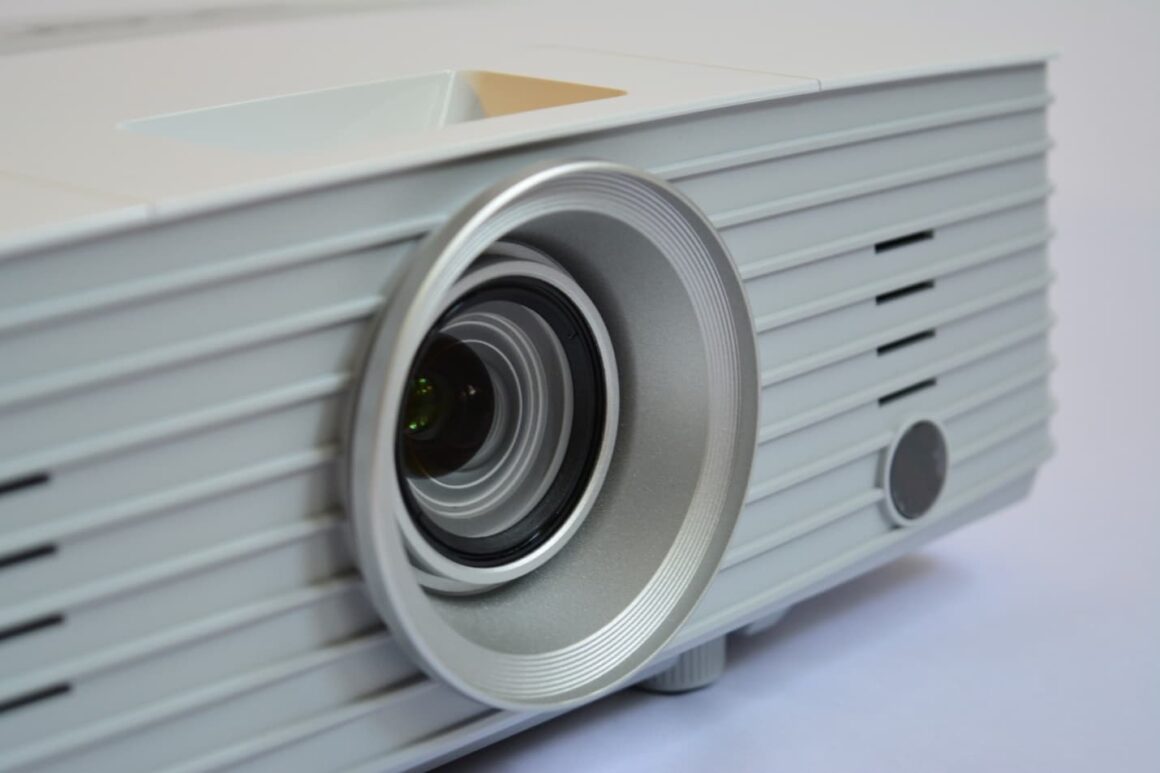 Choosing the right projector for your needs involves many factors, a good place to start is an Epsom Projector. First, you'll need to decide on the type of projector that is best suited to your needs based on its intended use. For example, if you plan on using the projector solely in a home theatre setting then a 1080p model would likely be the ideal choice. If you intend to use the projector in a business or educational setting, then you may want to consider investing in a brighter, higher resolution option such as XGA or WXGA models.
Second, you should consider the environment where you'll be using the projector. Will it be used in a dark space or a bright space? If selecting for a bright room, look for a projector with higher Lumens output for optimal viewing. Additionally, if noise levels are an area of concern for either yourself or your surroundings, we recommend looking into quieter options available with minimal fan noise and lower heat emission levels compared to standard projectors.
Third, think about how often you will use the projector. Are you going to be using it frequently or occasionally? More frequent users may want to look into lamp-free models which will not require replacements over time and provide quality image assurance that is consistent throughout its life cycle. Furthermore, those who rarely use their projectors will benefit from extended warranties which will help protect their investment and come in handy in case of any malfunction or issues that may arise through normal operation or wear-and-tear usage.
Finally, review budget and cost considerations such as initial investment costs as well as long-term expenditures based on estimated replacement parts and other service costs related to maintenance over time. When choosing your ideal projector model it is important to factor in all these elements so that you are able to purchase the best product for your needs without breaking the bank.
With these considerations in mind, it's time to move onto examining the critical aspect of image quality when choosing the right projector – this will be discussed further in the next section.
Most Important Points to Remember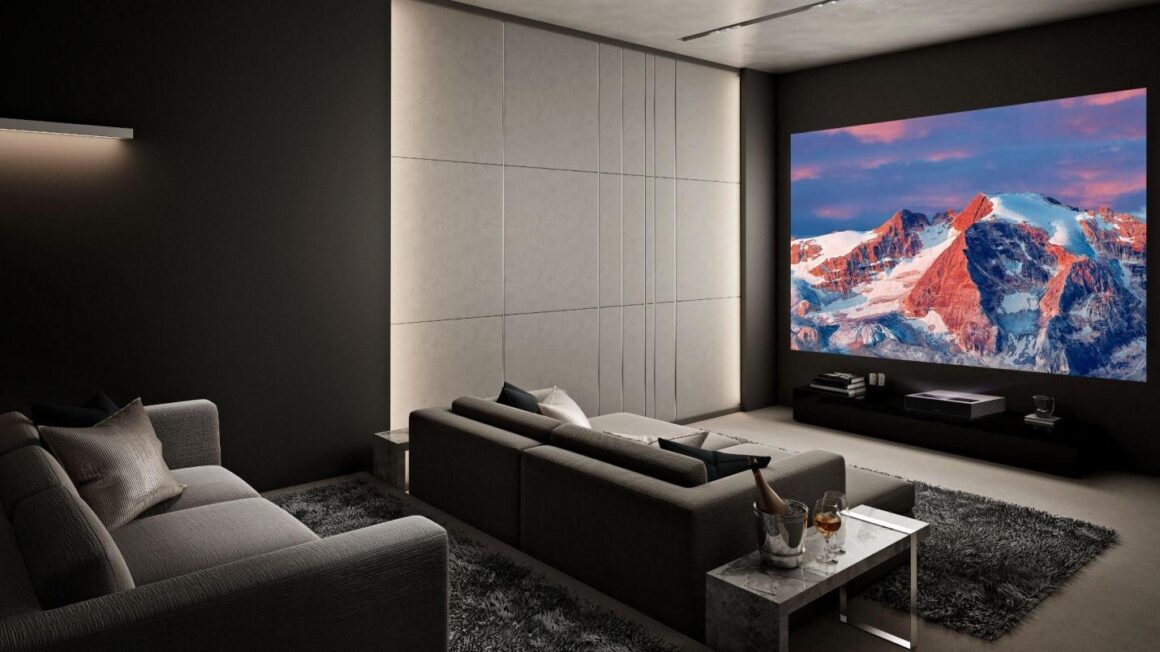 When choosing the right projector for your needs, consider the intended use, environment, how often it will be used, budget and cost considerations and image quality. Look into things such as 1080p or XGA/WXGA models for brightness and resolution, noise level output and higher Lumens output for bright spaces, lamp-free models with extended warranties for short-term or long-term users, and initial investment costs alongside estimated replacement parts and other service costs.
Image Quality
Image quality is one of the most important considerations to make when choosing a projector. Even lamps with identical brightness levels will produce different results: one might have true-to-life colors, while another could have brighter whites but duller colors. It pays to research the native black and white contrast ratio and color accuracy of any projectors you're considering.
Lamp brightness will also play a role in image quality; higher lumens count means more vivid projections, even when lighting conditions are not ideal. The differences can be subtle, so comparing side-by-side images generated by various products can help you make an informed decision.
Most projectors today employ some form of digital image processing, too. This can significantly enhance image quality—improving both color accuracy and sharpness—but it's worth confirming compatibility with your content sources before committing to a particular model.
To get the best performance from any projector, it's also important to ensure that every step of your system is properly calibrated. Poorly calibrated equipment—such as cables and displays—can result in any image looking washed out and distorted despite high-quality projection technology being employed elsewhere in the chain.
Finally, note that features like 3D support may improve viewer experience, but they won't necessarily equate to higher overall image quality if such modes are based on lower resolution settings or other trade-offs.
Clearly, image quality should be a top concern when buying a projector. But what kind of resolution should you look for? We discuss resolution requirements in the next section…
Resolution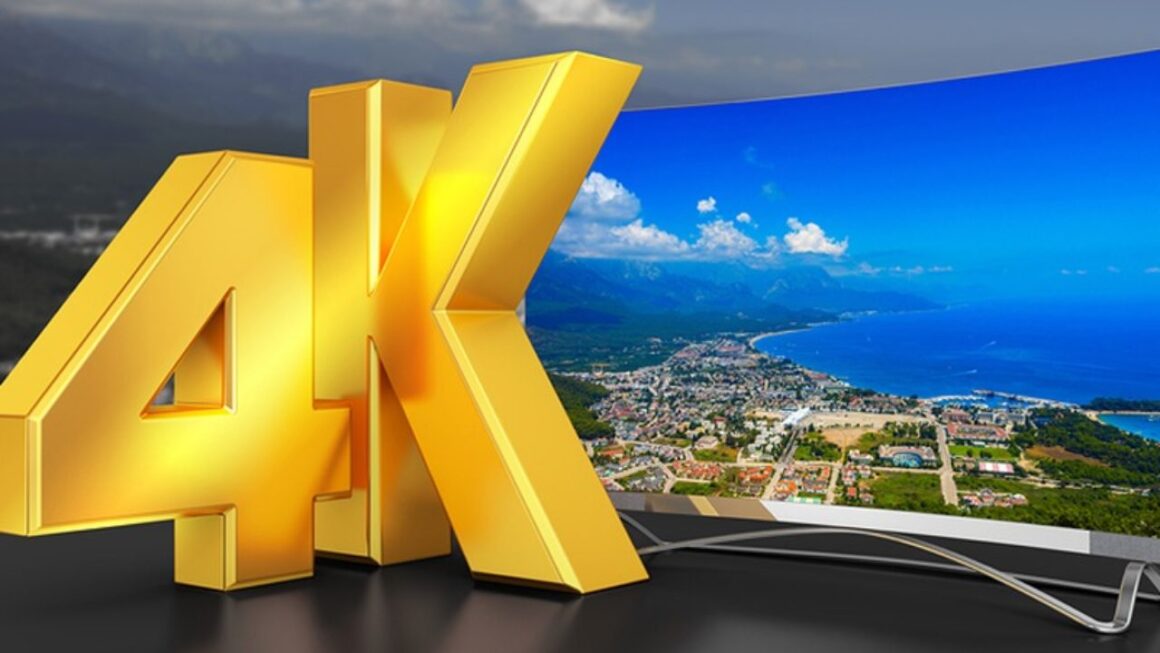 When considering what projector to buy, resolution can be an important factor. Resolution defines the amount of details that the projector is able to display with the number of pixels projected onto the screen. The most common resolution for projectors is 1080p, which stands for 1920×1080 pixels. This resolution offers significantly more details than other resolutions like 800×600 or 1024×768, making it the go-to option for modern projector buyers. However, there are certain situations where a lower resolution may be more suitable. For example, if you plan on using your projector in a location with high ambient lighting, then a lower resolution may suffice since viewers won't be able to make out as much detail in any case.
Nowadays, higher resolutions like 4K UHD (3840 x 2160) are becoming increasingly popular and are often seen in home theater setups and commercial venues. While this resolution offers fantastic picture clarity and quality, it also comes at an added price tag and slower performance due to its large pixel count. Ultimately, it is up to you to decide which type of resolution works best for your situation and budget.
The next factor we will explore in this guide is brightness. Brightness levels determine how well your image will stand out in various lighting conditions and varies greatly between different projector models.
Brightness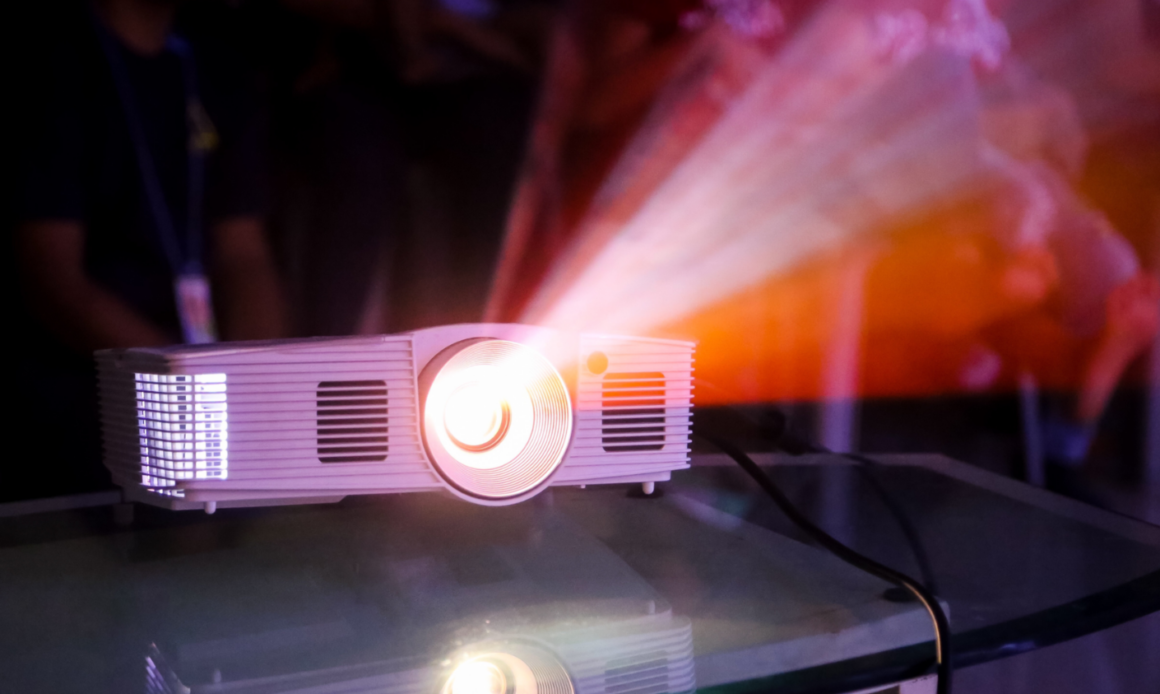 When selecting the right projector, brightness is a critical factor to consider. Brightness is measured in lumens and determines how clear and visible the projected image is for different environments. Generally speaking, the brighter the projector, the better the image.
For example, conference rooms and classrooms typically require brighter projectors as these environments are usually well-lit and any reflections from lights can be distracting. Home theaters on the other hand can get away with less bright projectors as they often have subdued lighting. A good rule of thumb is to choose a projector that has at least 2,000 lumens if it will be used in a room with moderate or high ambient light. For darker environments, 1,500 lumens should suffice.
It's worth noting that there are also higher-end projectors that offer up to 10,000 lumens or more. However, these are usually only needed when using large screens or when additional projection capability is necessary – such as projecting large groups of people or objects onto a wall. Therefore, unless you need this level of brightness for your specific application, a more moderately priced projector should be sufficient.
Overall, brightness plays an important role in determining the best projector for most scenarios. Being mindful of how much brightness will be required for your individual environment can help ensure that your projector performs optimally and produces crystal clear images no matter what.
Next we'll discuss lamp life – the length of time it takes for a projector bulb to reach its end of life – and how it affects your decision-making when selecting a projector.
Lamp Life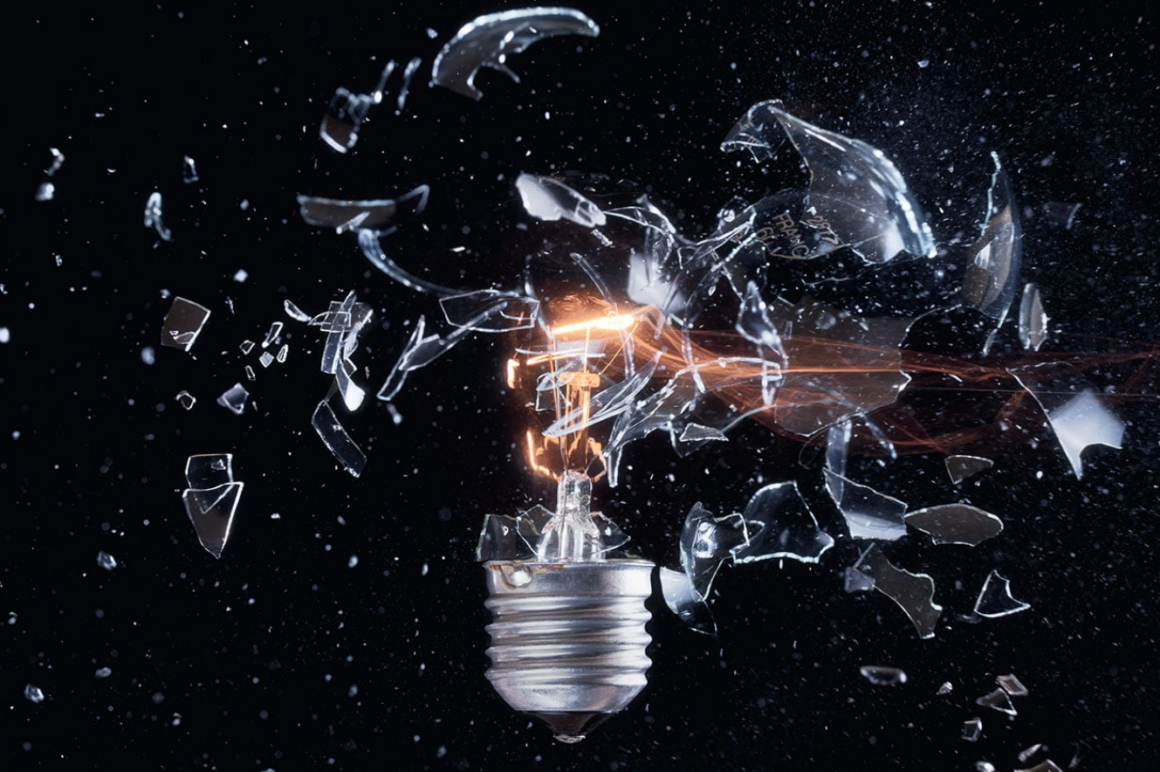 When researching projectors, an important factor to consider is lamp life. Lamp life can range from as little as 2500 hours up to 10,000 hours depending on the projector model and individual use. A projector's lamp life is the amount of time it takes for the projector's bulb to reach half its original brightness. For example, a bulb rated at 5000 hours of lamp life will typically run at full brightness until it reaches 2500 hours of use before beginning to dim in output.
It is worth considering whether you need a longer or shorter bulb life based on how often you plan to use your projector and where it will be located. If you plan to use your projector frequently, then a long-life bulb would be preferable. The upfront cost may be higher but you will save money in the long run since replacement bulbs are expensive to replace when they eventually fail. On the other hand, if you plan to use the projector infrequently (less than once a week) then you could opt for a shorter-life bulb which should be cheaper upfront but require more frequent replacement bulbs in order for the projector to continue functioning optimally.
In short, researching and understanding your needs and usage will help you decide what type of bulb is best for your specific needs and budget. Keep in mind that some models provide both options (long and short lash lamps) which allow for more flexibility depending on your usage pattern.
Now that we have discussed all of the considerations regarding lamp life, let's take a look at placement and setup which is equally important when deciding on the best projector for your needs.
Placement and Setup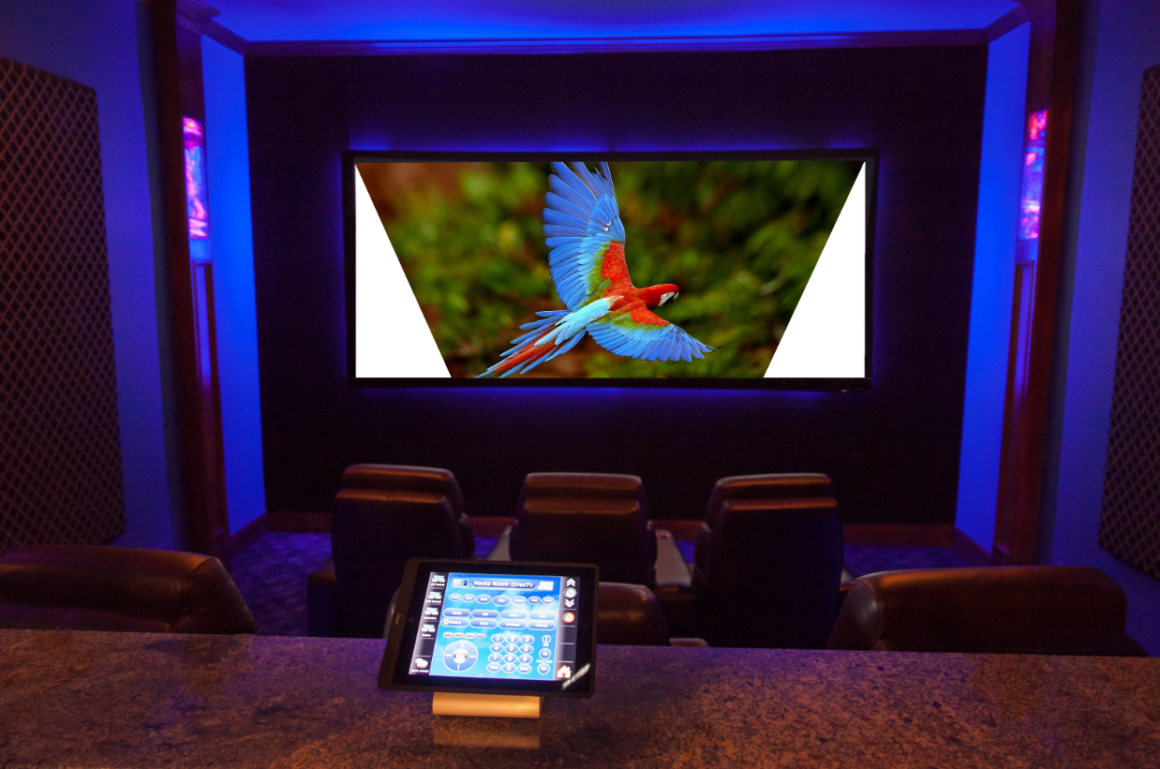 Projector placement and setup is a key factor to consider when deciding on the right projector for your needs. When placing your projector, you should be mindful of the projector's range, angle, and distance from the screen.
Range refers to how far the projector can project before distortion or darkening occurs. Generally, large-screen projectors have greater ranges than small-screen projectors. When choosing a projector, ensure its range is sufficient for your room size and desired viewing space.
The angle at which the projector will display also affects its performance; most light levels can be adjusted for different angles, but not always without some loss in image quality. Liquid crystal display (LCD) projectors are less effective at projecting images from oblique angles than digital light processing (DLP) projectors. However, LCD projectors tend to have better contrast ratios and less blurring than DLP projectors.
Finally, the distance between the projector and the screen is important if you want to achieve the desired image size and brightness. Generally, higher lumen output allows for further distances between the two devices. Try to place the projector as close as possible to minimize any fade out or blurriness of your picture caused by distance.
With all these factors in mind, proper placement and setup of your projector should be an easy task once you know what you're looking for! Now that we've gone through considerations for placement and setup, let's move onto discussing size; the first factor people often look at when making a purchase.
Size
Once you have settled on a projector type, the next important factor to consider is size. Choosing the correct size projector for your needs requires careful consideration of both your budget and any practical limitations that your chosen environment may present.
The main benefit of bigger projectors, is the larger image they create, which can make all the difference when trying to display detailed visuals. Generally speaking, the larger the projector size, the higher in resolution it will be. This means more pixels and a sharper, clearer picture when presenting images or videos. Of course, with larger models come steeper price tags so this needs to be factored into any decision making process.
At the opposite end of the scale, smaller projectors are often deemed as more convenient due to their portability. Despite this, it is important to remember you may sacrifice some image quality when selecting a small model as this is usually correlated to screen size, brightness and contrast ratios. That's not to say that there aren't good quality smaller projectors out there, as many have superior resolution capabilities for their size – though you may need to extend your budget more than usual to reap all these benefits.
Size is an important factor to keep in mind when choosing your perfect projector and always consider how it will work with space restrictions, light levels and viewing distance before making a final decision. Now that we have considered size, let us move on to consider the next important factor: price and budget.
Price and Budget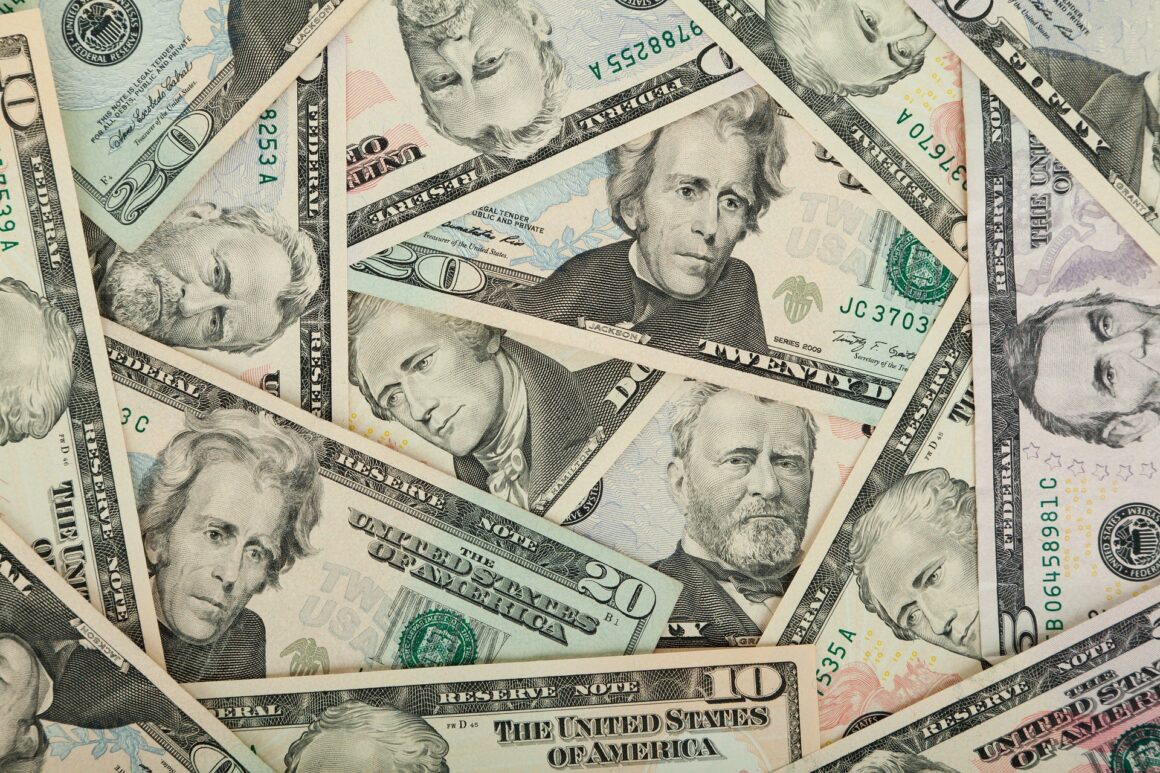 Price and budget are two major factors to consider when selecting a projector. There is a wide variety of projector models available at various price points, from entry-level projectors to higher-end models. When choosing the best option for your needs, it's important to weigh the features that come with different price ranges carefully.
Budget is an obvious factor in the decision-making process. Before determining the ideal projector for you, estimate the cost of your desired features and compare it to your budget. Make sure you leave room for maintenance, upgrades and accessories. It may be tempting to purchase a lower cost model, but many times that savings can come at a cost in quality or usability. Higher-end models tend to have better resolution, contrast and better lamp life, but can be pricier than lower end options.
On the flip side, keep in mind that more expensive doesn't necessarily mean better. Even if you do find a projector that offers what you need within your budget, comparison shop before purchasing to make sure there isn't a better option that fits within your budget as well.
In conclusion, keeping price and budget in mind is essential when selecting a projector. Both high and low budget options offer different benefits, so it's important to weigh all of these factors carefully before making a decision. With this in mind, let's now look at some finer points to consider when choosing the right projector for you.
Finer Points to Consider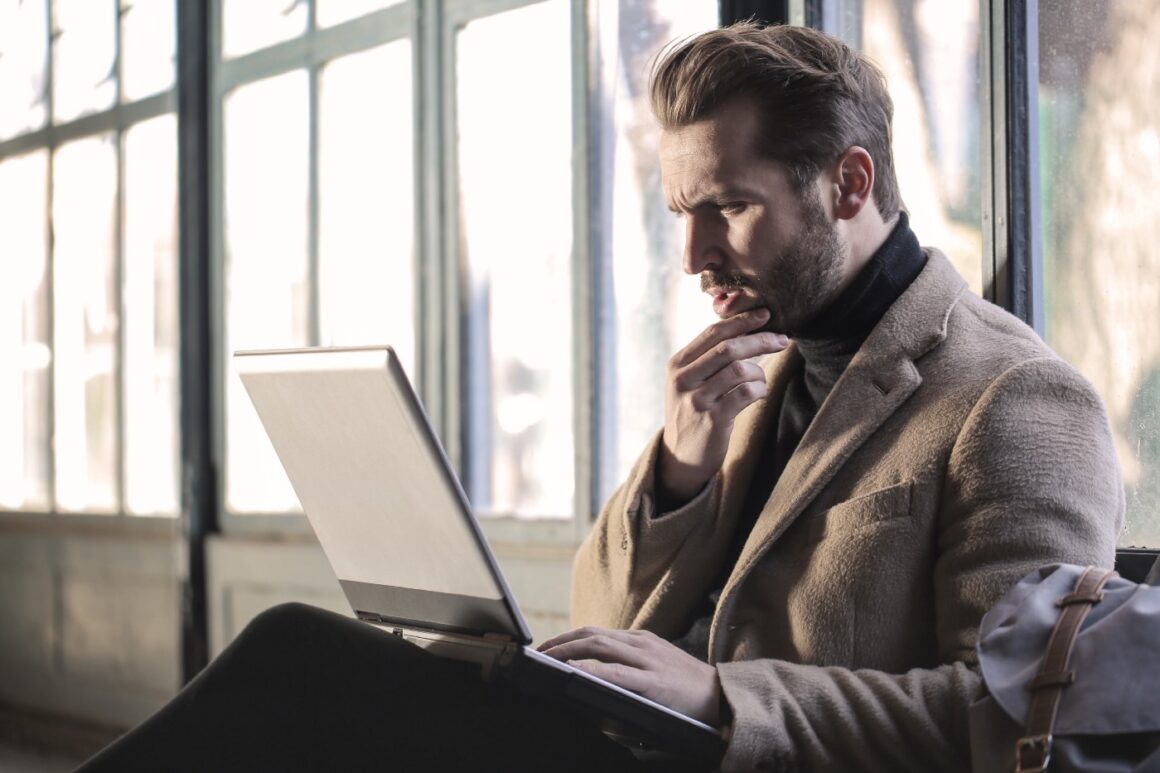 When considering what projector to buy, there are a few finer points to consider that can help you make an informed choice.
First, consider size and weight. If you plan on using the projector frequently, or moving it from one room to another, then weight and size will be important considerations. It is best to look for a lighter model that has a smaller footprint and can be carried easily between rooms.
Second, think about projection distance. Most projectors have a specific range of distances that they can produce an image at. Make sure the projector you choose will suit your room size and match the desired projected image size so that you get maximum effect.
Third, look at lamp life. Many models come with a lamp life rating, which is how long the projector's bulb is expected to last before needing replacement. The longer the lamp life rating, the less often you have to replace the bulb and incur additional costs.
Finally, consider whether or not your projector needs to be portable or able to fit into smaller spaces They might need to fit into tight spots such as a cubbyhole in a wall or within an enclosed cabinet space. If this is the case, look for projectors labeled as 'ultra-short throw' or 'portable' projectors as those are designed with more flexibility in mind.
These finer points can help you refine your search and narrow down options while selecting a projector that best suits your needs. Having considered all of these points, it's time to decide: what projector should you buy?
What Projector Should You Buy?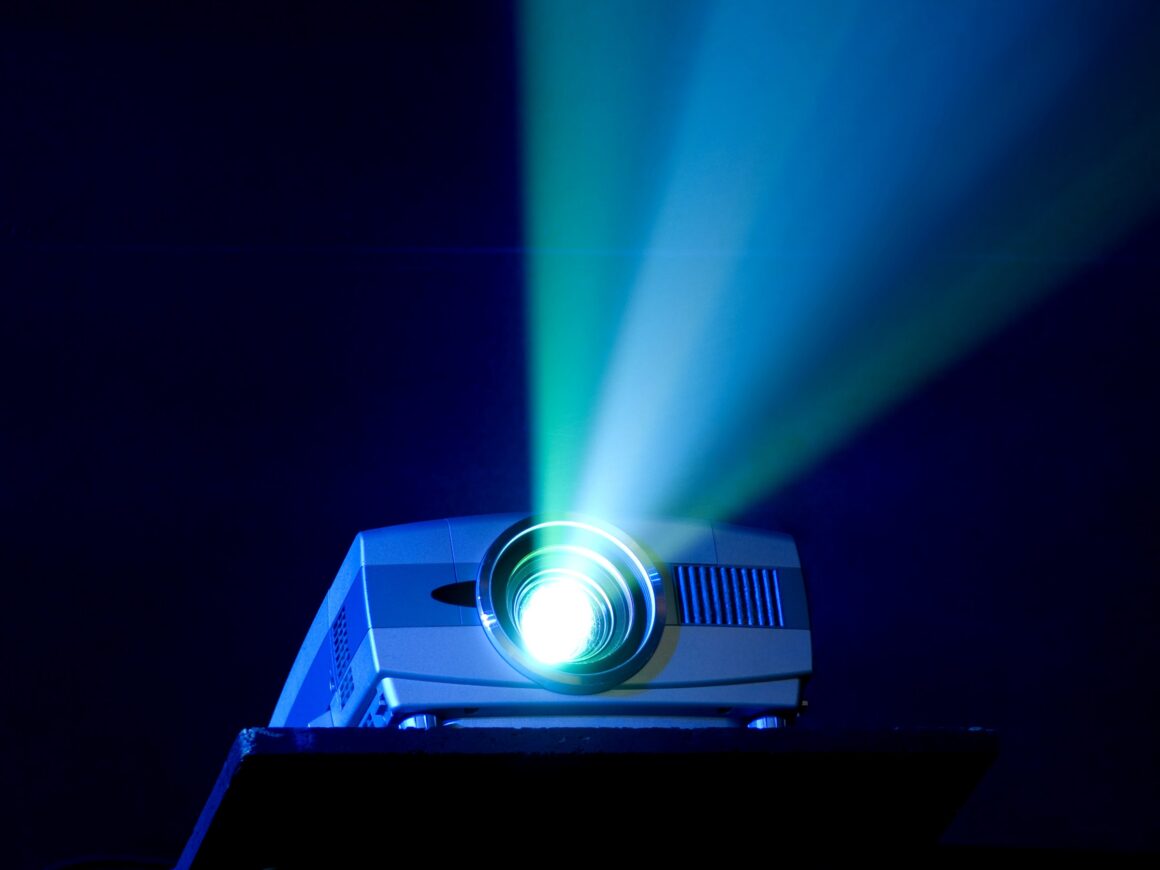 When it comes to choosing the right projector for your needs, there are a few things to consider. While each projectors capability and features vary, here are some tips and factors to keep in mind as you make your decision:
First, consider the purpose of your projector. Are you looking for something that can be used privately for personal entertainment purposes or do you need one with professional features for a commercial setting? Knowing the purpose of the projector will help you start narrowing down your choices.
Next, decide based on the type of projection technology you want. For instance, are you looking for a smaller device with ultra-portability or something that can provide a larger image output? There are a variety of technologies available, such as LCD (liquid crystal display), DLP (digital light processing), and LCoS (liquid crystal on silicon). Each technology has its own advantages and disadvantages depending upon the application.
After this, it is important to take into account the brightness level of the projector. A brighter projector will give you better performance in ambient light levels while darker rooms benefit from lower levels of brightness output. Knowing what type of environment you will be using the projector in is critical when selecting one that best meets your needs.
Finally, determine what type of resolution is best suited for the viewer's experience. Do you need the highest resolution 1080p image available or can you get away with a 720p image? Weigh out your options as higher resolutions mean more clarity which could mean better presentations and video quality.
To answer "What Projector Should I Buy" it's important to think through these questions before making a final decision as they will determine which features are most important in achieving the desired outcome. By thoroughly researching different types of projectors and deciding based on their capabilities and features, shoppers will be able to find the perfect option for their needs.
Most Common Questions
What features should I look for when buying a projector?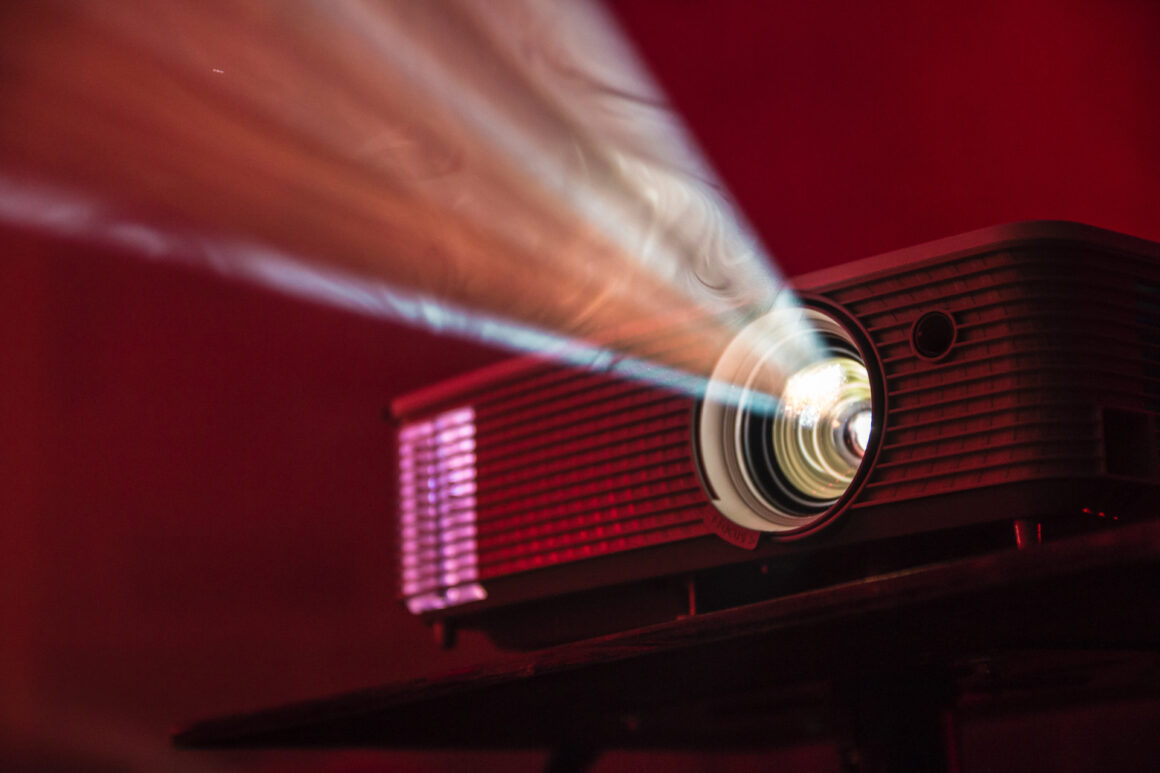 When buying a projector, there are several features you should look for. First and foremost, consider the brightness of the projector – this is measured in lumens and will determine how well the picture can be seen in different lighting conditions.
Also consider the contrast ratio, to ensure that blacks appear deep and whites remain bright. Additionally, projectors come with many types of connections for connecting to other audio-visual devices, so pay attention to the number and type of ports available. Finally, if you're looking for HD performance then make sure the projector has high resolution technology. All of these features should be taken into account when selecting a projector that best meets your requirements.
What type of projector should I buy for my home?
When choosing a projector for your home, the most important factor to consider is the space you'll be using it in. If you're likely to be projecting onto a wall, for example, then you'll want to go for a short-throw projector that is designed for small spaces and can throw a large image from just a few feet away. On the other hand, if you have more space available and are looking for a clearer image, then a long-throw projector might be better suited to your needs.
In addition to considering the size of your room, another important factor when selecting a home projector is the brightness of the projector, which will determine the clarity of your video. For home use, look for projectors with at least 2,500 lumens or higher. This will ensure good visibility in any level of ambient light.
Finally, take into consideration what kind of connectivity ports are available on the projector—having different inputs available may come in handy as digital technology evolves. HDMI is usually your best bet.
In summary, when selecting a projector for your home, choose one that fits the space you'll be using it in, has good brightness and comes with plenty of ports for maximum compatibility.
What projector brands are the most reliable?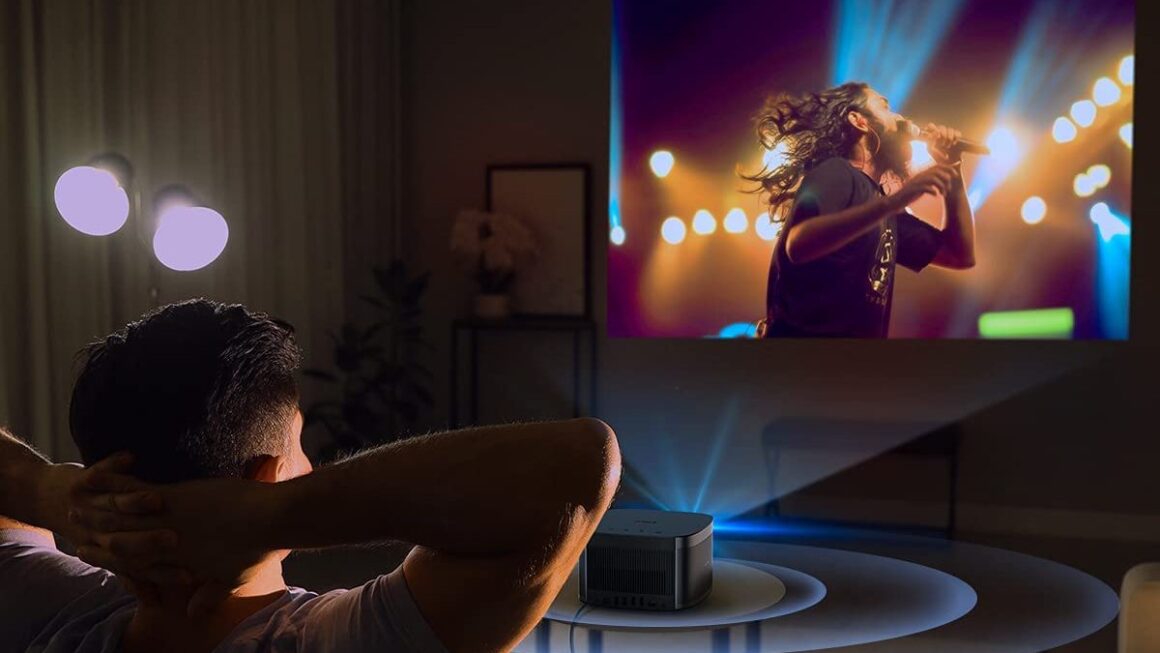 When it comes to reliable projector brands, there are several top contenders. Epson, Optoma and BenQ have consistently received positive reviews from customers for their reliable video performance and long lifespans. All of these brands offer a wide selection of projectors for different purposes, such as home entertainment, business presentations, mobile and portable devices. Additionally, many offer models suitable for classrooms or large auditoriums.
Epson in particular is known for its innovative 3LCD technology that provides excellent image quality with natural colors and a wide color range. Their HD resolution products are also known for providing sharp images even in well-lit environments.
Optoma is another well-regarded brand that offers an impressive array of lamp technologies such as LED and laser light sources. They emphasize providing high brightness levels with minimal maintenance needs and low running costs.
Finally, BenQ is renowned for their eye-care technologies which reduce eyestrain while protecting viewers' vision health while still delivering vibrant colors and crisp pictures. Plus, their products come with features like wireless connection options, digital zoom functions, and multiple ports for easy connectivity between devices.
In conclusion, for the most reliable projectors on the market today, you can trust Epson, Optoma and BenQ–all provide superior projectors backed by years of experience in the industry.