Having glass kitchen cabinets aren't always functional if you don't pay attention to the glass type. Well, you might be searching for some durable and sturdier glass option because you have naughty kids who sneak into the cabinets searching for snacks at midnight.
Or you might be dealing with overloaded stuff to keep tidy inside the glass cabinets. Well, for this you can benefit from the patterned or sandblasted glass panels to hide the stuff behind the cabinet doors. Here, we got some best glass inserts for kitchen cabinets and a quick guide to installing glass cabinet doors by yourself. Let's get started!
Glass Inserts for Kitchen Cabinets to Improve the Aesthetics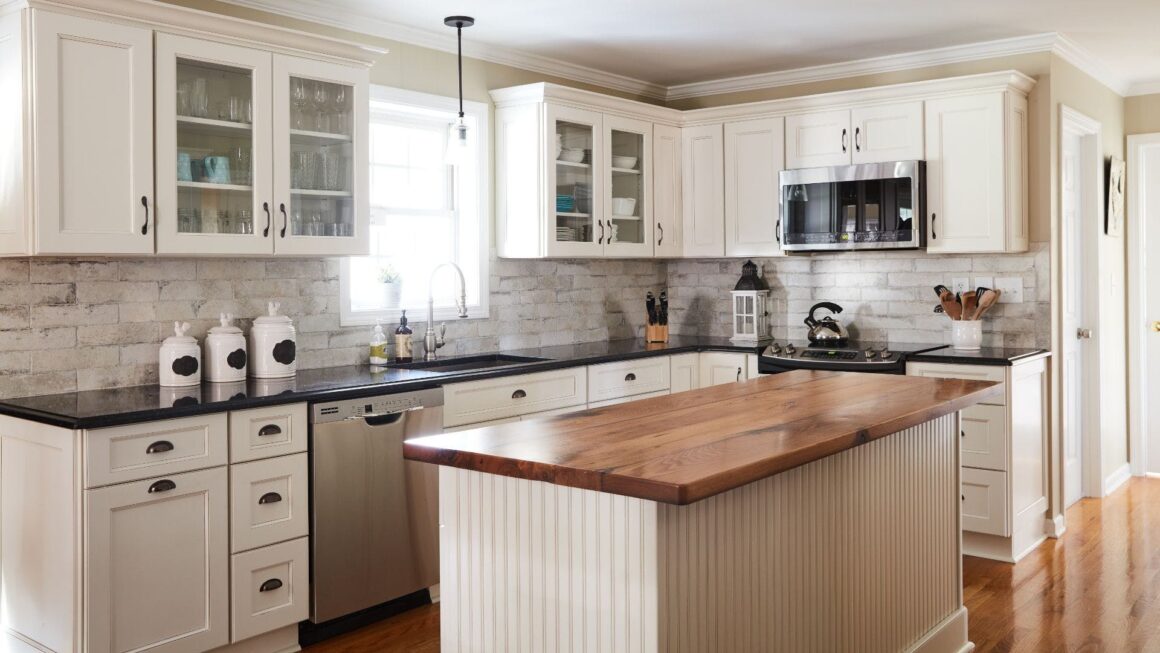 Frosted Glass
The kitchen stuff can easily be kept hidden behind the frosted panels, as they make the view opaque and nobody can have a glance at your untidy stuff. It's made with toughened glass to serve for maximum time and to add a private touch with in-depth aesthetics.
Seeded Glass Panes
Seeded glass just mimics the actual raindrops falling over the glass pane. The glass front of the cabinet reveals many forms and hues of its contents, but seeded glass cancels the direct and clear view of anything up to 40%.
Clear Glass
Transparent glass has both aesthetic and functional benefits. A flat, reinforced glass panel that can either be functionally strengthened to prevent breakage or aesthetically improve the look of kitchens. Transparent glass can be found in a variety of prices, sizes, and color options.
Textured Glass
Glass doors for kitchen cabinets can be customized to match any aesthetic, and the most important thing is to add privacy to your space through styling. If you're looking to make your kitchen feel more spacious, these glass options are your best bet.
Safety Glass
With its ability to withstand high temperatures without breaking, tempered glass is a practical material for use in the kitchen. Because it is scratch-resistant and durable, this type of glass is also used in so many other projects as well. Accidentally slamming or bumping into cabinet doors is more common than breaking windows or mirrors in the home.
In order to avoid broken or damaged cabinet glass, you may choose to use tempered glass. Since people's feet may accidentally bump into the base of the cabinets, tempering the glass on kitchen islands is a great idea.
Decorative Glass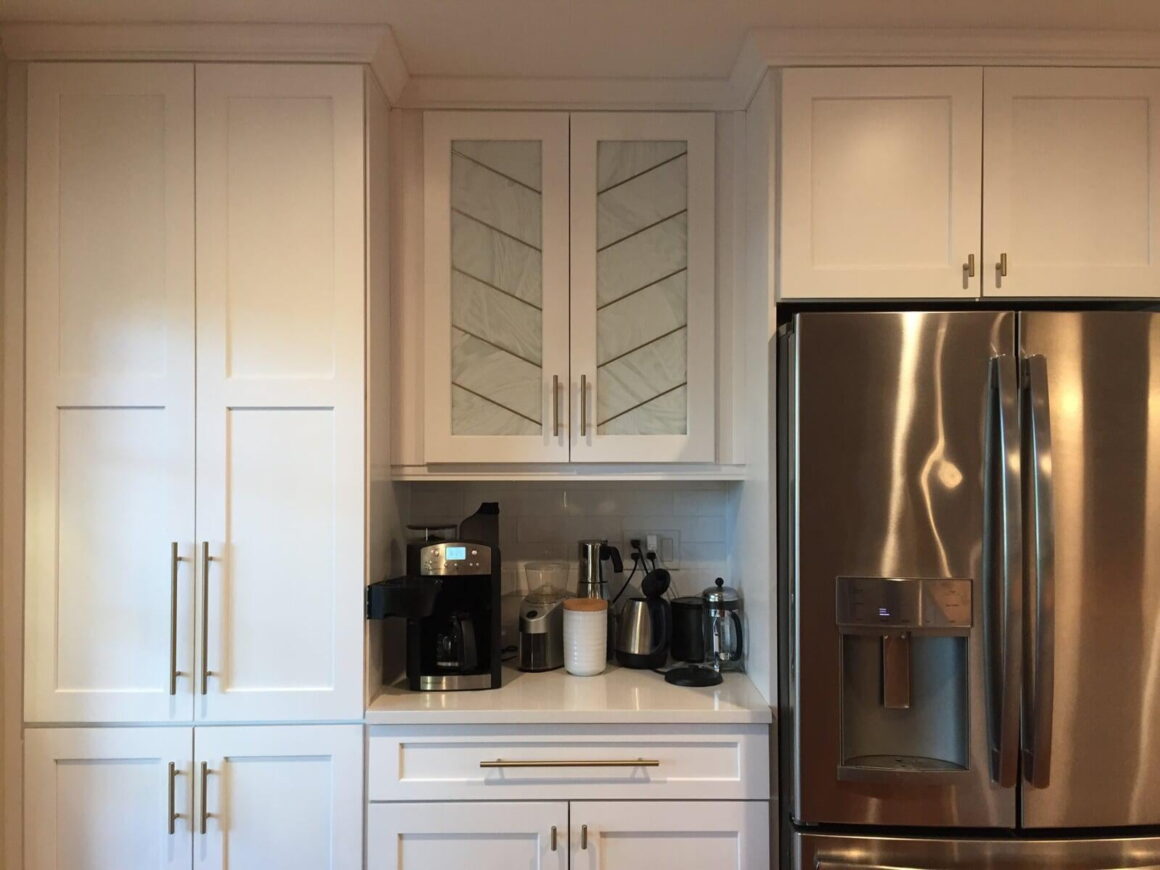 As a matter of taste, you might decide that your cabinets would benefit from having glass doors. One possible solution is to install decorative glass sheets. You can customize your cabinets with a wide range of decorative glass options, including textured and colored options.
The addition of stained glass to your cabinetry would be a daring choice. If a homeowner is looking to add some flair to their kitchen cabinets, decorative cabinet glass is the way to go.
Leaded Glass
Leaded glass, often called crystal glass, is made by inserting tiny, interconnected glass pieces. Stained, beveled, or transparent glass is used to create leaded panels. The high concentration of lead present in the glass crystals emerges a lower index of refraction compared to regular glass. You can easily customize your glass kitchen cabinets using leaded glass.
 Sumiglass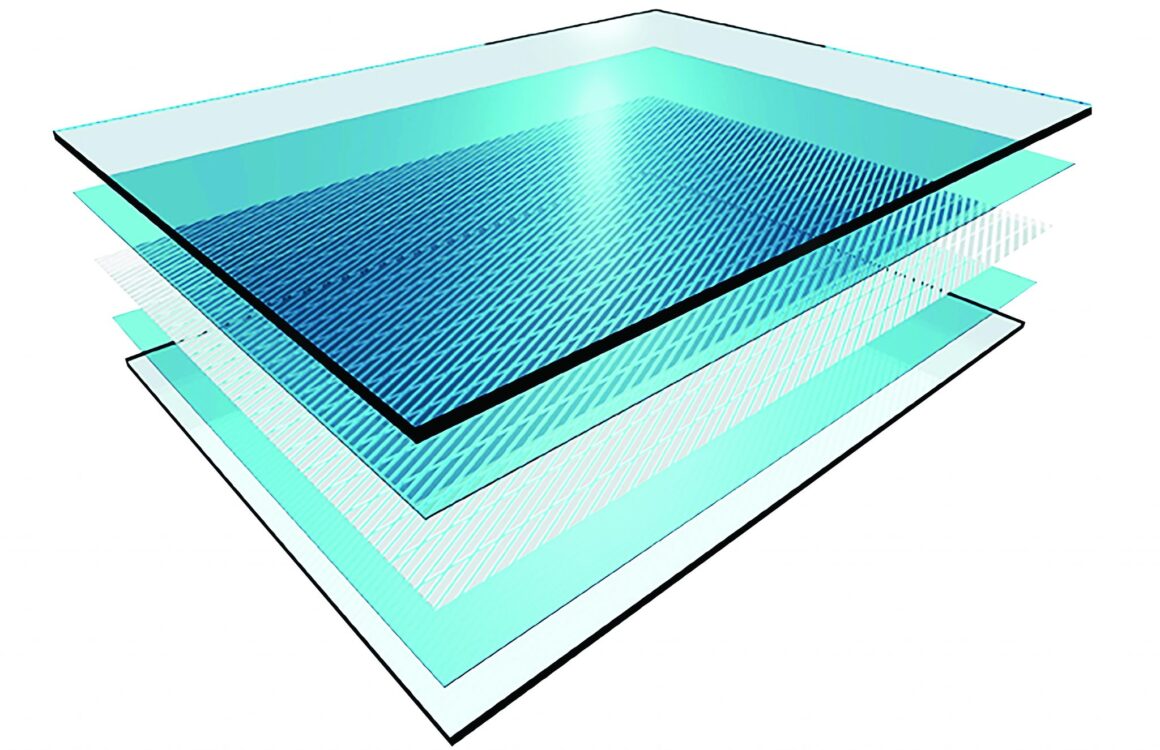 Sumiglass's decorative appearance comes from its several layers of mashed materials, each of which consists of at least two panes. With this state-of-the-art technology, the glass panes are permanently joined. There is a wide color selection available when it comes to your taste in kitchen style and design.
Acrylic Glass Sheets
Acrylic, which is safe to use in the kitchen, can be polished to a mirror sheen without compromising durability. The smooth surface of the cabinet doors reflects light, making even a cramped kitchen feel more spacious. Acrylic kitchen cabinet doors, which shine like glass, are very low maintenance. Property owners also have the option of choosing from a large palette of hues.
Steps to DIY Replace Old Glass in Kitchen Cabinets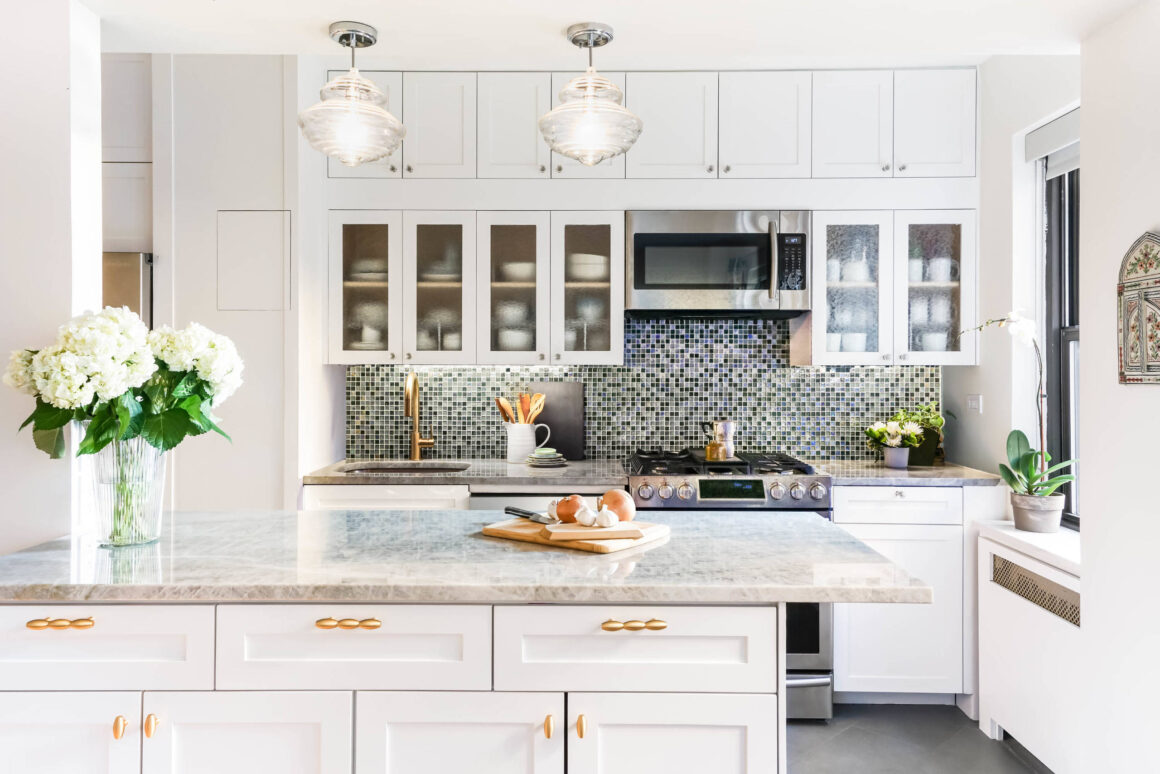 Some cabinets include a glass door that can be removed to provide access. It can be used to clean the interior or replace damaged glass.
Tools:
Screwdriver
Protective gear gloves
Putty knife
Chisel
Transparent silicon
Steps:
Examine thoroughly and Remove the Screws
To begin, you should first check the already installed, left and right glass panels, by opening the cabinets. A screw should be protruding from the shelving unit. To make them flush with the frames again, unscrew them.
Take Away Catchers/Hinges
The next step is to unfasten the hinges. Taking off the screws that hold the hinges is necessary if the glass is set into the door of the cabinet. If the panels are only held together by the hinges and not by any sticks or screws, simply remove the hinges.
Take Out the Cabinet's Frame
Then you'll tap the panels inside to loosen it from the cabinet's framework. On a clear table or desk, place them face down.
Remove the Glass Pane
Pry the glass away from its frame by inserting the tip of a putty knife under the molding that surrounds it and lifting it up and away from the brads. Carefully pry the panel out by inserting the knife between its edges and the molding.
Dispose of the Debris
A chisel can be used to clean up any loose pieces or chips. And a scraper can be used to clean off debris. The glass only needs to be put back in the cabinet to be replaced.
Apply Clear Silicone
Remove the end of a tube of clear silicone with a utility knife. The hole, which should be 3/8 inches in diameter, can be created by cutting it on the diagonal. The diagonal end of the tube should be kept where the wood and glass meet. Gently press it and apply a silicone layer around the frame and glass.
Install the Glass
Now carefully install the new glass pane, press it gently to let it stick with the silicone, put back the frame, attach screws, and let it dry for an ample time.
Finally!
The most difficult part of using glass cabinets is deciding on a style that works with the rest of your kitchen's decor. Smart home improvement projects would include installing the perfect glass inserts for kitchen cabinets. The cabinets are a smart investment because they improve the look and feel of your home. When it comes to ease of use, glass display cases are the clear winner in the kitchen.