Working on a roof is inherently perilous, underscoring the crucial need to engage a roofing contractor renowned for their unwavering commitment to the highest industry standards. Roofing, by definition, encompasses a spectrum of tasks ranging from construction, reconstruction, and repair to maintenance and installation of materials designed to fortify roofs, rendering them impervious to the elements.
For homeowners seeking to address roofing issues, the arduous task often revolves around locating the ideal company. While a multitude of roofing contractors may be readily accessible, whether in local directories or on the vast expanse of the internet, the real challenge lies in ensuring the selection of the most suitable one.
When embarking on the quest to find a trustworthy company capable of rectifying your roof-related concerns, several vital considerations should guide your decision. It is essential to recognize that roofing projects, whether involving repairs or replacements, often entail a substantial financial investment. Therefore, conducting thorough research beforehand becomes paramount in ensuring the engagement of a reputable, dependable company.
Some Tips for Finding a Trusted Roofing Company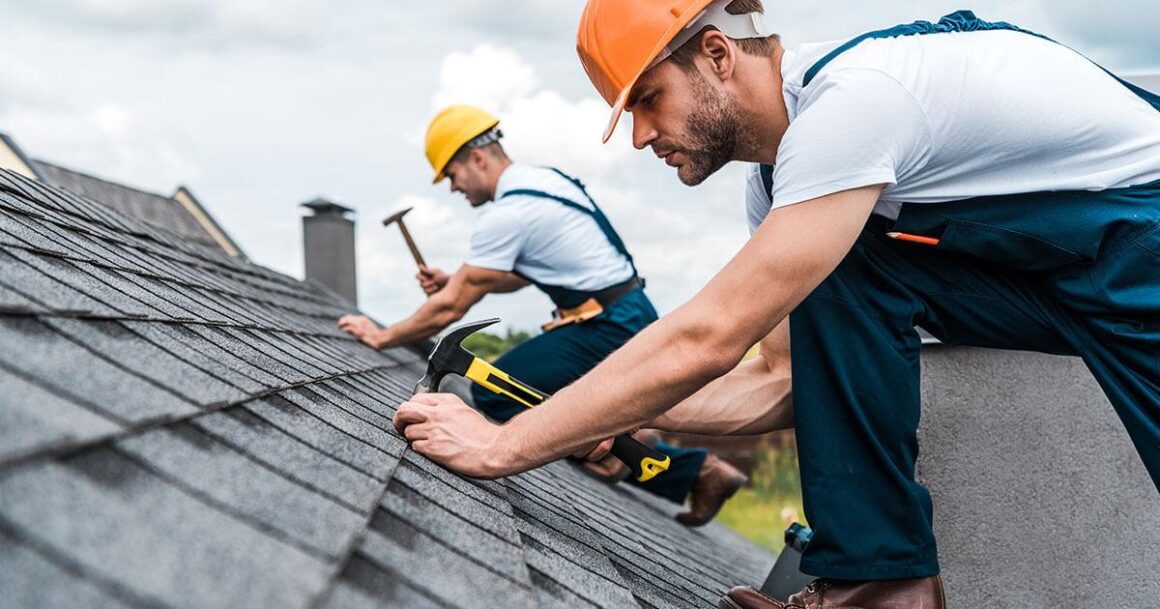 If you want the work on your roof to be rightly done, then you need a reliable roofing company. Below are some tips that will help you find a reliable company that can get things done correctly for you.
Verify Licenses and Insurance – Ensure that the company holds the necessary licenses to operate legally in your area, as local regulations may vary. Confirm that the company has appropriate insurance coverage for all workers involved in your roofing project. This insurance protects you from liability for any on-site accidents.
Find out the Workforce Source – Inquire about who will be working on your roof. Try to find out if the company employs its own skilled workers or they rely on subcontractors. Opting for a company with in-house employees often leads to higher work quality, faster project completion, and better accountability because of the legal requirements for employee insurance.
Discuss Roofing Materials – Evaluate the materials the company intends to use for your project. Quality materials are crucial for the long-term durability of your roof. Conduct some independent research to determine the best materials for your specific roofing needs and compare them with the contractor's recommendations.
Secure a Great Warranty – Recognize that even with top-notch materials and workmanship, issues can arise unexpectedly. Therefore, insist on a reasonable warranty for the work performed. Additionally, review the manufacturer's warranties for the materials being used, ensuring they provide ample coverage and a sufficient time-frame to identify defects.
Assess Communication Skills with Contractor – Effective communication is very important for the success of your project. Ensure that the roofing company understands your requirements and expectations. During discussions with potential contractors, assess their ability by communicating with them and convey the necessary steps to achieve a successful outcome.
Roofing Companies to Avoid
Scammers can be found in various industries, so roofing companies are not exempt from this issue. There will always be some individuals who will attempt to exploit homeowners and insurance providers. The following are some red flags to note:
Request Upfront Payment – Unscrupulous companies often insist on receiving payment in advance before commencing any work. Once they've received full payment, they tend to vanish without completing or even starting the agreed-upon job.
Exaggerating the Work Involved – Contractors may engage in overstating, exaggerating, or providing false information about the project or the extent of damage, with the intention of overcharging you or your insurance provider. In some instances, they may even deliberately cause additional damage to inflate the overall cost or collaborate with roofing material suppliers to maximize their profits.
Lowball Bids: Some fraudulent individuals present enticing offers, such as significantly lower bids compared to other reputable contractors or claim to be running a "special hurricane deal." It's important to be cautious because offers of this nature are typically too good to be true.
Interior Repairs: Roofing companies may indeed carry out the work but often rush through it using substandard materials, resulting in shoddy repairs.
What Makes Good Roofing Company?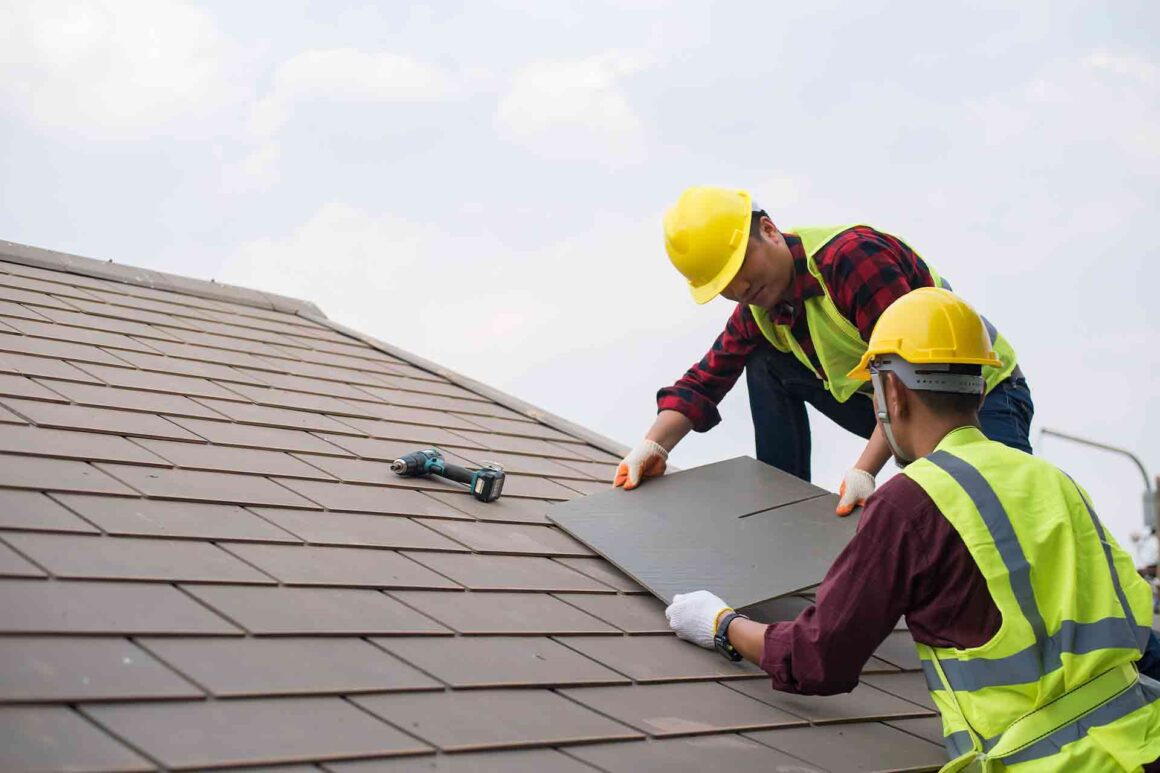 Finding a company to work with is not necessarily a very difficult thing. It can be as simple as searching for roofing company near me on your search engine. The major challenge is deciding on which will be worth your while.
Given this, it is crucial to possess a clear comprehension of the essential characteristics to consider. Here, we will look at four primary indicators that can assist you in recognizing the ideal contractor tailored to your specific requirements:
Respect for Your Property
Undertaking roofing projects, be it for new constructions or repairs, often involves demanding endeavors. An exemplary contractor will approach your property with the utmost care and diligence, treating it as if it were their own. They proactively implement measures to safeguard the work site and commit to a thorough cleanup upon project completion.
The reputation of a roofing company carries significant weight in your selection process. A contractor with a strong reputation consistently delivers satisfactory results and treats their clients with utmost respect.
To assess a roofer's reputation, take the time to peruse both positive and negative customer feedback. Through this examination, you can identify any recurring issues or trends in the contractor's interactions with their clientele.
Effective Communication Skills
Effective communication stands as a vital trait for any reputable company. Seek out a contractor who exhibits attentive listening skills during your initial consultation. They should ask pertinent questions pertaining to your budget, desired timeline, and project specifics.
A dependable roofer maintains open lines of communication, providing regular updates once a contract is executed. These updates may take the form of emails, phone calls, or concise text messages. Moreover, they should remain accessible to address any inquiries or concerns.
Transparency and Reliability
It becomes imperative that the roofing company you opt for operates with honesty and trustworthiness. They should readily furnish information regarding their licensing, certifications, and insurance coverage.
This pertinent information can often be found on their official website, but do not hesitate to seek clarification during your initial consultation.
Conclusion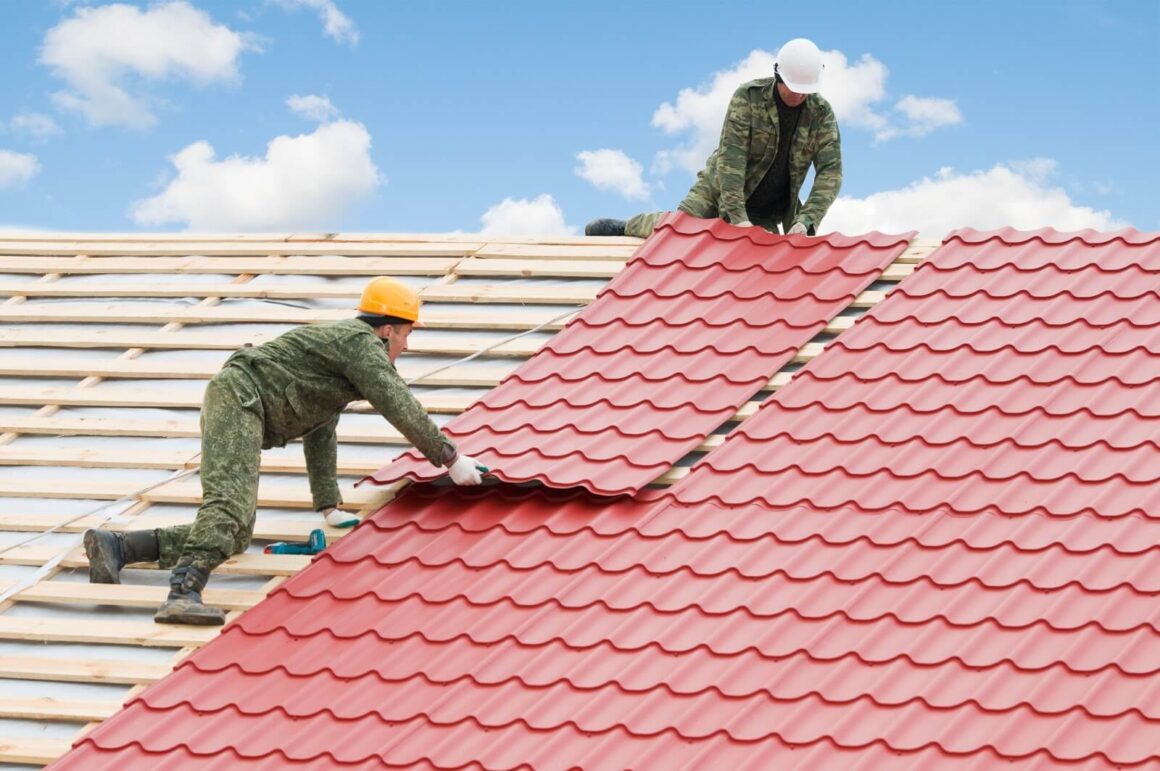 Discovering a reliable contractor plays a vital role in safeguarding the enduring security, resilience, and worth of your residence or asset. Roofing projects are significant investments, and the integrity of your roof directly impacts the overall well-being of your structure.
You can arrive at an educated choice while picking a roofing service provider that aligns with your distinct requirements and desires. That is if you stick to the tips and information in this guide.