When it comes to adding a touch of personality and charm to your bathroom, vintage wallpaper is making a comeback in a big way. This year's retro revival brings a wave of nostalgia, allowing homeowners to embrace the past and infuse their bathrooms with a unique sense of style. With the advent of peel and stick wallpapers, it has become easier than ever to incorporate these vintage designs into your bathroom decor. In this article, we will explore the benefits of using peel and stick wallpapers in the bathroom and provide step-by-step instructions on how to incorporate them effectively.
The Charm of Vintage Wallpaper in the Bathroom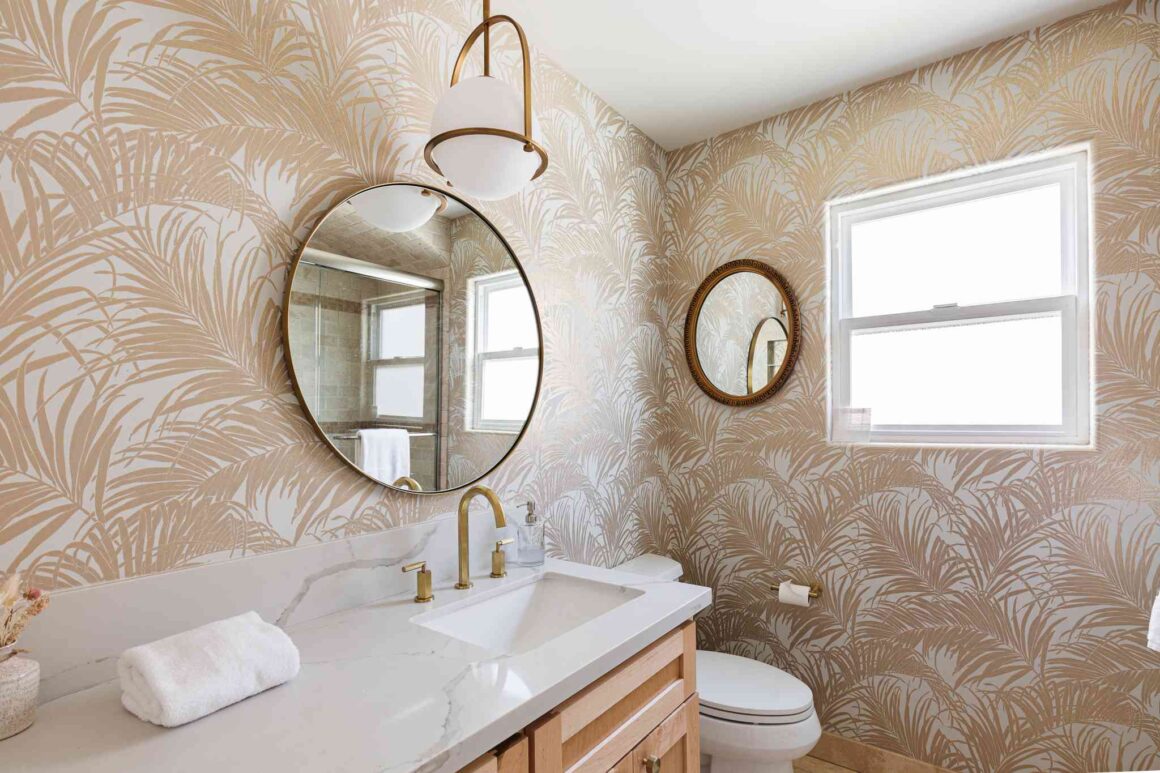 Vintage wallpaper adds a distinctive charm and character to any space, and the bathroom is no exception. The intricate patterns, bold colors, and whimsical designs of vintage wallpapers can transform a plain and functional bathroom into a visually captivating retreat. Whether you prefer floral motifs, geometric shapes, or retro prints, there is a vintage wallpaper design to suit every taste and style.
The Advantages of Peel and Stick Wallpapers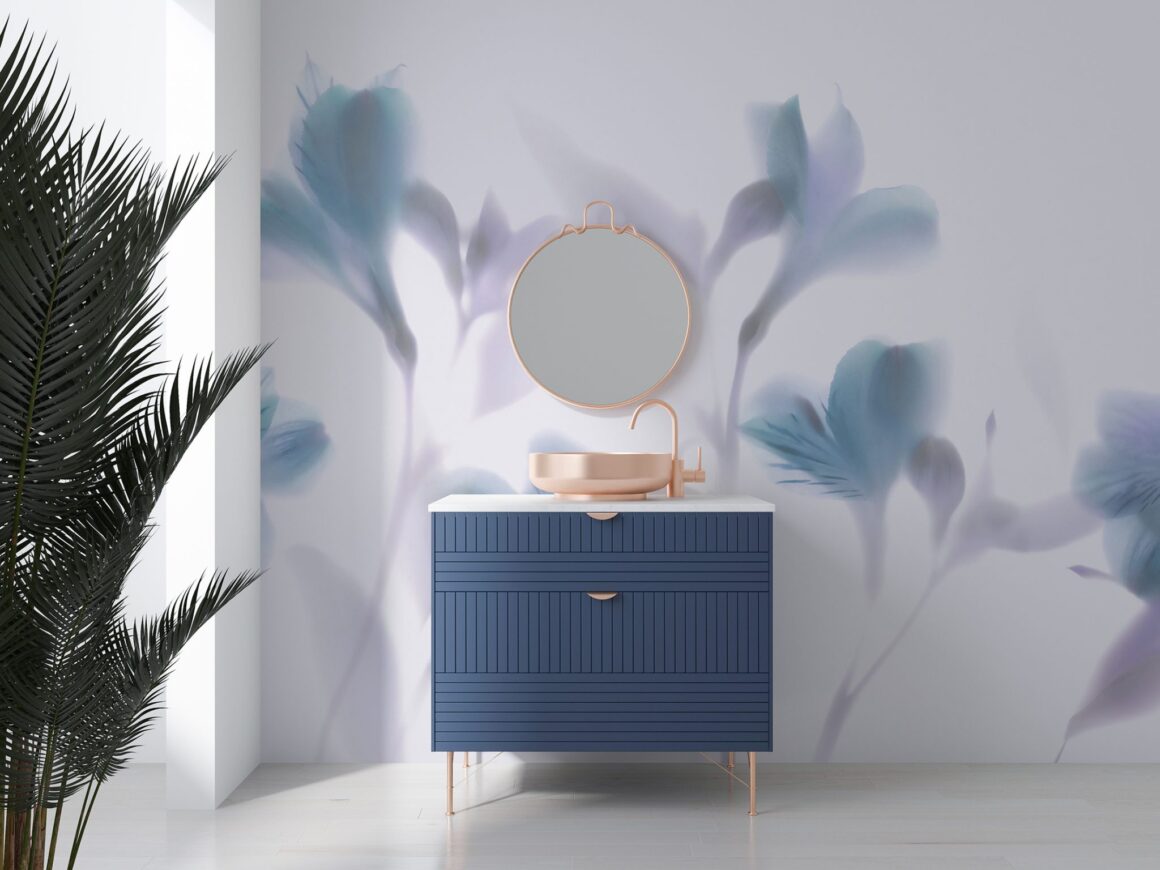 Peel and stick wallpapers have become increasingly popular in recent years due to their ease of use and versatility. These self-adhesive wallpapers eliminate the need for messy glues and extensive preparation, making them an ideal choice for bathroom renovations. Here are some advantages of using peel and stick wallpapers in your bathroom:
Easy Installation
Installing peel and stick wallpapers is a straightforward process that requires minimal effort. Simply peel off the backing and stick the wallpaper directly onto a clean and dry surface. The adhesive is strong enough to hold the wallpaper securely in place but can also be easily removed or repositioned without causing damage to the walls. This makes it perfect for those who enjoy changing their decor frequently.
Moisture-Resistant and Durable
Bathrooms are exposed to high levels of humidity and moisture, which can cause traditional wallpapers to peel or fade over time. However, many peel and stick wallpapers are designed to be moisture-resistant, making them suitable for bathroom environments. Look for wallpapers labeled as "vinyl" or "waterproof" to ensure longevity and durability in your bathroom.
Versatile Design Options
Peel and stick wallpapers come in a wide range of designs, including vintage patterns that align perfectly with the retro revival trend. Whether you want to create a bold accent wall or cover the entire bathroom with vintage charm, there are countless options to choose from. Experiment with different patterns, colors, and scales to find the perfect vintage wallpaper that complements your bathroom's style.
Step-by-Step Guide to Incorporating Vintage Wallpaper in Your Bathroom
Now that you understand the appeal and advantages of using peel and stick wallpapers in your bathroom, let's walk through the step-by-step process of incorporating vintage wallpaper effectively:
1. Prepare the Surface
Before applying the wallpaper, ensure that the bathroom walls are clean, dry, and free from any debris. Remove any existing wallpaper, fill in any holes or cracks, and sand the surface if necessary. A smooth and well-prepared surface will ensure better adhesion and a professional-looking finish.
2. Measure and Cut
Measure the height and width of the wall area you plan to cover with wallpaper. Add a few extra inches to the measurements to account for any trimming or adjustments. Using a straight edge and a sharp utility knife, carefully cut the wallpaper to the appropriate size, following your measurements.
3. Apply the Wallpaper
Starting from the top of the wall, peel off a few inches of the backing and align the wallpaper with the edge of the wall. Slowly and carefully press the wallpaper onto the wall, smoothing out any bubbles or wrinkles as you go. Continue peeling off the backing and sticking the wallpaper to the wall, working your way down.
4. Trim and Finish
Once the bathroom wallpaper is fully applied, use a sharp utility knife or a pair of scissors to trim any excess material along the edges and corners. Take your time to ensure clean and precise cuts. Finally, run a wallpaper smoothing tool or a clean, dry cloth over the entire surface to remove any remaining air bubbles and ensure a smooth finish.
By following these simple steps, you can effortlessly incorporate vintage wallpaper into your bathroom and achieve a stunning retro-inspired look.
Conclusion
In conclusion, embracing vintage wallpaper in the bathroom is a wonderful way to infuse your space with nostalgia and charm. With the convenience of peel and stick wallpapers, you can easily achieve a retro revival in your bathroom without the need for extensive renovations or professional help. So go ahead, unleash your creativity, and transform your bathroom into a captivating oasis with the timeless beauty of vintage wallpaper.