Are you looking for some fresh ideas to decorate your home? Why not consider canvas prints as interior decor pieces? Canvas prints are eye-catching and beautiful and can add character to any room in your home. Whether you're a fan of subtle elegance or bright and bold colors, this blog post will help guide you in selecting the correct canvas prints for your space. We'll cover topics such as size, composition, color schemes, and much more. By the end of this blog post, you will have the tools and knowledge to use canvas prints to their full potential when it comes to interior decoration. Let's get started!
What Are Canvas Prints?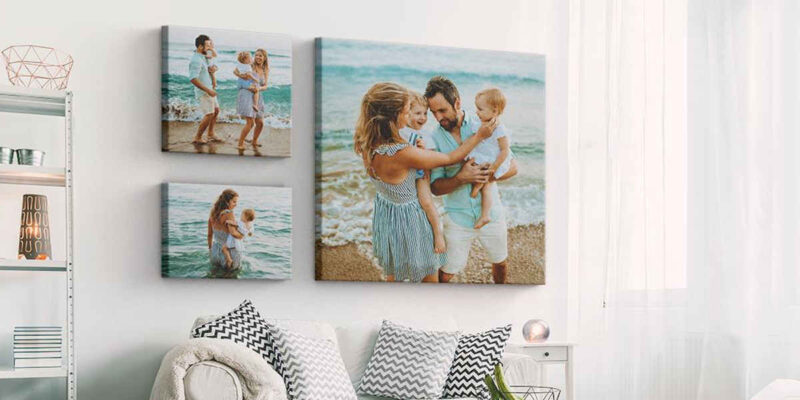 If you are looking for a unique way to decorate your home, canvas prints are a great option. These are created by printing your favorite picture or design onto a canvas. The result is a beautiful piece of art that can be hung on your wall or displayed in a special place.
Canvas prints make a great addition to any home décor. They are perfect for displaying family photos, vacation memories, or even just your favorite picture of nature. These can be customized to fit your specific taste and style. You can choose the size and frame and even add personalization such as a name or message.
If you are looking for a gift that is sure to please, canvas prints are a great option. They are perfect for any occasion, whether it is a birthday, anniversary, Christmas, or just because. These can make a thoughtful and personalized gift that will be cherished for years to come. Various trusted online customized stores, such as Atlanta canvas and print,, offer professionally designed prints at affordable prices.
How To Incorporate Canvas Prints Into Your Home Décor
If you are looking for some unique home decor ideas, then consider using canvas prints. It is a great way to add personality and style to your home, and they can be used in a variety of ways to create a custom look. Here are some ideas on how to incorporate such prints into your home décor:
Hang Them On The Wall: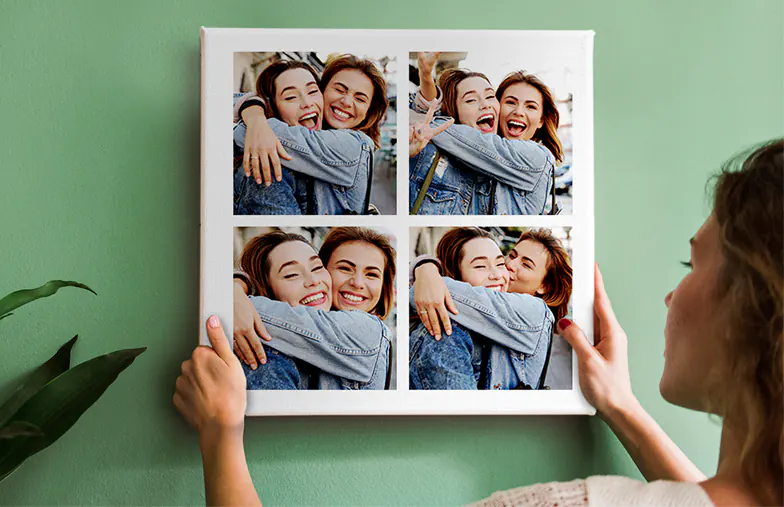 Canvas prints make excellent wall art and help brighten up a room. If you have a large blank wall that you're not sure what to do with, hanging a few canvas prints helps to fill it up and add some interest.
Use Them As Makeshift Curtains:
Need to change the look of your plain old curtains? Then why not replace them with some stylish canvas prints? Hang the canvases on a rod above your windows, and voila! You've got yourself some unique and eye-catching window treatments.
Turn Them Into Table Runners:
Add some pizzazz to your dining room table by using the prints as table runners. This is a great way to inject some color and pattern into the room, and it's also a great way to protect your table from spills and stains.
Other Ideas: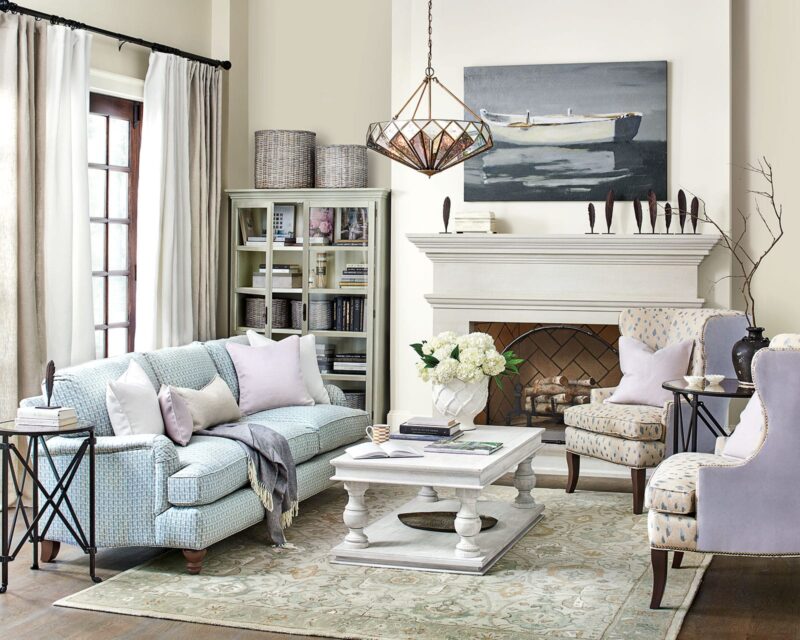 You can also have canvas print above your  fireplace as a focal point; use these prints as artful accents in bookcases or on shelves. Besides, you can create an eye-catching display by grouping several small canvases together or choose to transform a bedroom or bathroom into a tranquil oasis with nature-themed prints.
There are endless possibilities when it comes to decorating with canvas prints, so get creative and see what you can come up with!
Tips For Choosing The Right Canvas Print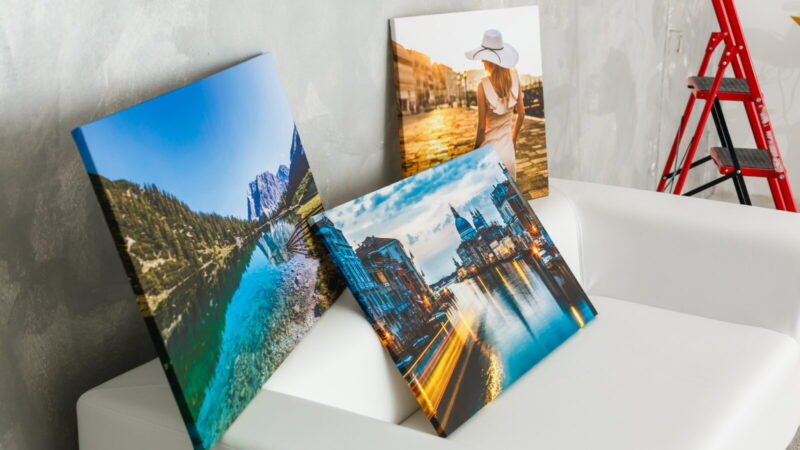 When you're ready to add some personality and style to your home décor, canvas prints are a great option. But with so many choices available, how do you choose the right one? Here are a few tips:
Pick the correct size. The size of your print should be in proportion to the space where you'll be hanging it. If you want it to be a focal point, go bigger. If you want it to blend in, go smaller.
Consider the colors. The colors in your print should complement the existing colors in your room. If you need to figure out what will work, err on the side of neutral tones that will go with anything.
Think about the subject matter. What do you want your print to say about your personal style? Do you prefer abstract or realistic images? Bold or muted colors? Consider all of these factors when picking out a print.
Don't forget the frame! The frame can make a big difference in the overall look of your print. Choose something that complements the style of your room and fits with the other frames you have on display.
Hang it up! Once you have your perfect canvas print, it's time to enjoy it! Hang it up in a place where you can see it every day and enjoy its beauty for years to come.
How To Take Care Of Canvas Prints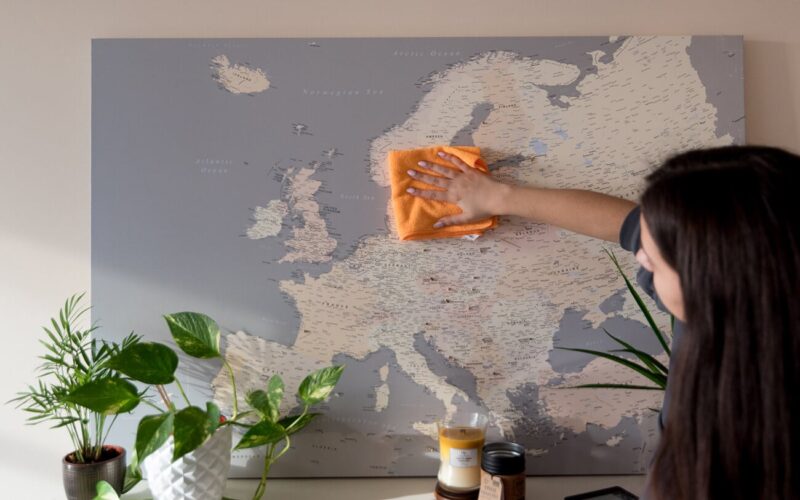 If you want your canvas print to last a long time, it is essential to take proper care of it. Here are some tips on how to maintain them:
Keep the canvas printout in direct sunlight. The sun can fade the colors of the print over time.
Dust the print regularly with a soft cloth or brush. This will help to keep the print looking its best.
If you need to clean the print, use a mild soap and water solution. Do not use harsh chemicals or cleaning solutions, as this can damage the print.
When storing the print, make sure that it is in a cool, dry place. Humidity and extreme temperatures can damage the print over time.
Conclusion
Interior design ideas with canvas prints are the perfect way to revamp your home decor. Not only are canvas prints versatile and affordable, but they can be used in any room of the house for a quick and easy makeover. Look no further than canvas prints if you're looking for an easy yet beautiful way to add a personal touch to your space. With so many options available, it'll be hard not to find something that matches your style and budget!