Basements, often the most underutilized spaces in homes, hold tremendous potential. Whether it's a growing family, the need for a home office, or simply the desire to maximize living space, a basement renovation can provide the solution. However, turning this often dark and dreary space into a functional and inviting area requires planning and creativity. Let's delve into tips and ideas that can transform your basement into your new favorite spot.
Assessing the Basics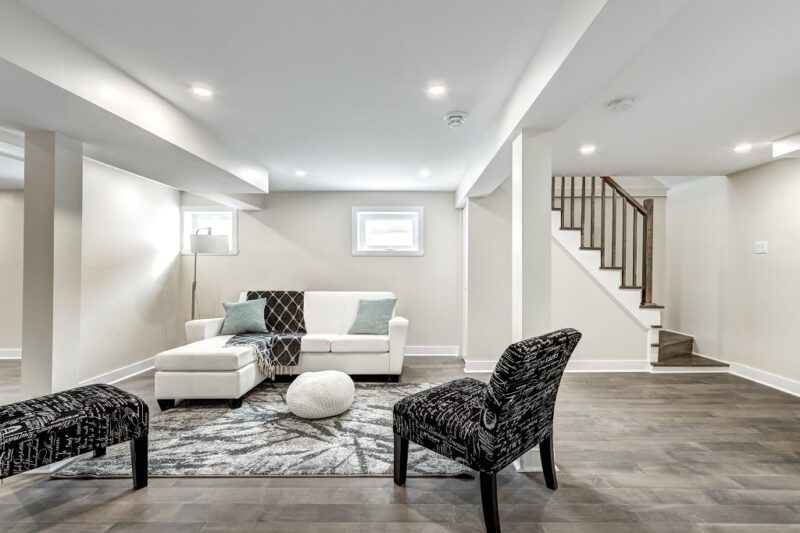 Waterproofing
Before diving into design details, ensure your basement is free from moisture problems. Address any cracks or leaks and consider installing a sump pump if needed. Remember, a dry basement is foundational to any renovation.
Insulation and Heating
Basements are naturally cooler, so proper insulation is essential to make the space comfortable. Insulate walls and floors, and consider radiant floor heating or adding vents from the main HVAC system.
Lighting
Most basements suffer from limited natural light. Plan your artificial lighting strategically. Recessed lighting, combined with floor and table lamps, can create a warm and inviting ambiance.
Layout and Functionality
Open Concept vs. Partitioned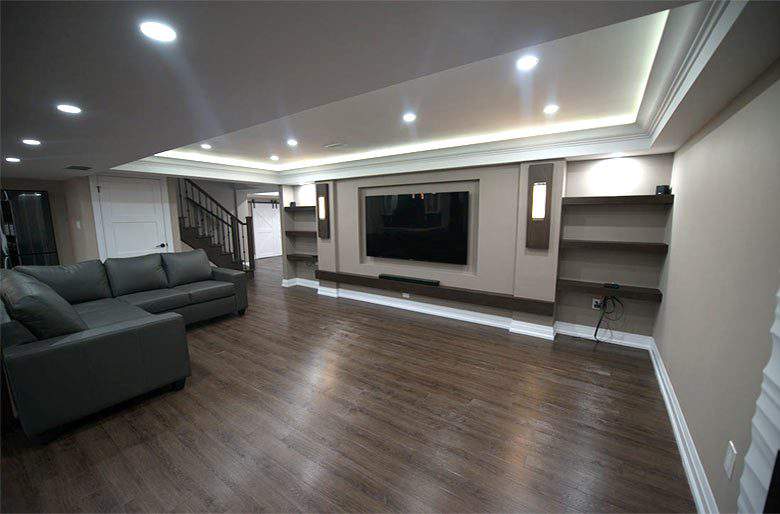 Determine whether an open concept suits your needs or if distinct rooms are preferable. An open space can feel larger and is excellent for multipurpose areas, while partitioned rooms cater to more specific functions.
Multi-purpose Usage
The beauty of a basement is its versatility. It can serve as a guest room, home gym, office, playroom, or even a home theater. Identify your primary needs and design accordingly.
Storage Solutions
Basements are ideal for storage. Built-in shelves, under-stair cubbies, or custom cabinetry can be both functional and decorative.
Design Ideas to Elevate Your Basement
Rustic Retreat
Incorporate natural wood, stone finishes, and warm tones to create a cozy, rustic space. Add a fireplace or a wood-burning stove for that extra touch of hominess.
Modern Man Cave or She Shed
Think sleek furniture, a bar area, and maybe even a pool table. Use neutral colors with pops of bold accents to create a contemporary space that's perfect for relaxation and entertainment.
Home Gym and Wellness Area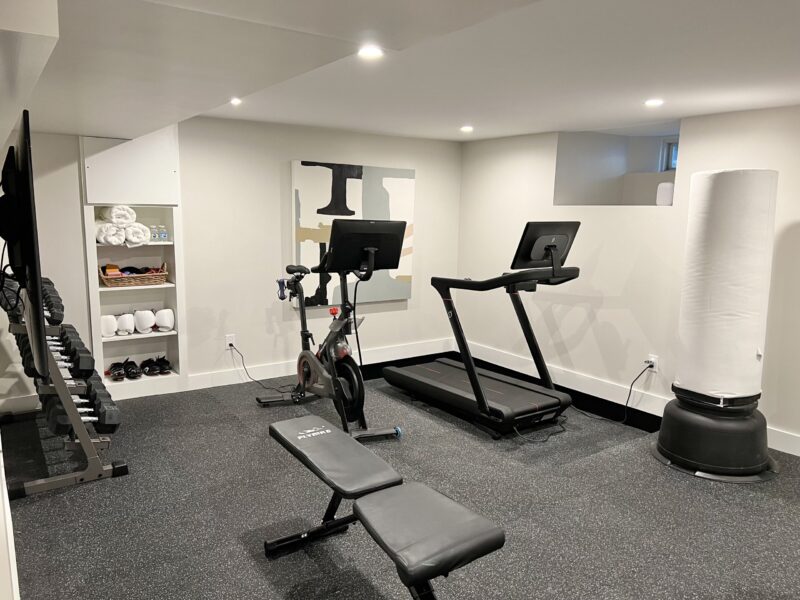 Dedicate an area for physical fitness. Rubberized flooring, a wall of mirrors, and the right equipment can motivate you to break a sweat. Consider adding a small spa or sauna area for post-workout relaxation.
Artistic Studio
If you're into arts and crafts, the basement can be your sanctuary. Ensure adequate lighting, and install easy-to-clean flooring. Organize supplies with storage solutions that double as display areas for your creations.
Note: During the renovation, especially when extensive work is in progress, a worksite shelter can be beneficial. Such shelters protect tools, materials, and any in-progress work from unexpected elements, ensuring the smooth continuation of the project.
Safety and Accessibility
Egress Windows
For basements serving as bedrooms or living areas, ensure you have egress windows for safety. They provide a means of escape during emergencies and also allow more natural light into the space.
Staircase Safety
If your basement stairs are steep or narrow, consider renovating them to be wider and less steep. Add handrails and proper lighting to prevent accidents.
In Conclusion
Basement renovations, while challenging due to their unique nature, can drastically increase the usable space in your home. With thoughtful planning, design, and a touch of creativity, you can transform a once-forgotten area into a vibrant extension of your living space. Whether it's for work, play, relaxation, or creativity, a renovated basement offers endless possibilities.