In the world of interior design, few decisions have as profound an impact on the overall aesthetic and atmosphere of space as the choice of flooring. More than just a functional surface, flooring sets the stage for your design vision, shaping the look and feel of every room. From the cosy embrace of carpet to the timeless elegance of hardwood, the flooring you choose becomes the foundation upon which your style is built.
This article delves into the intricate interplay between flooring selection and renovation, exploring how this foundational choice can shape the character of your home.
Defining spatial dynamics with material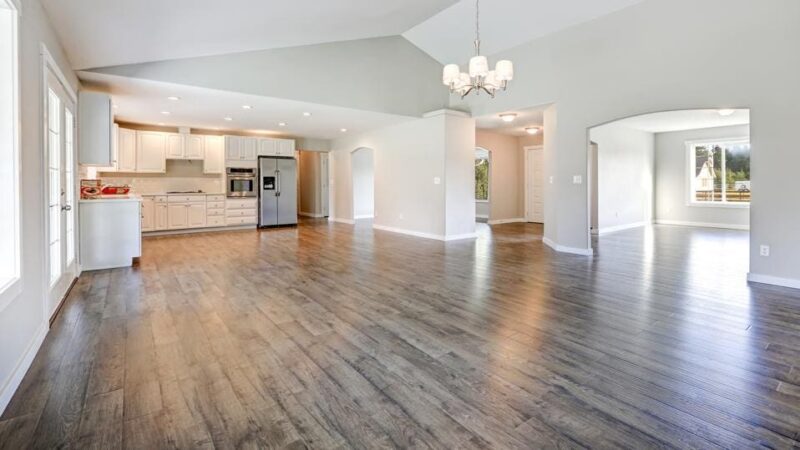 The selection of flooring material goes beyond aesthetics; it defines the very dynamics of your space. Different flooring materials can influence how rooms are perceived and used. For instance, the continuity of hardwood flooring throughout an open-concept living area can create a sense of flow and unity. On the other hand, distinct flooring choices can define individual spaces within an open layout, such as transitioning from hardwood in the living room to tiles in the kitchen. By thoughtfully selecting materials based on room function and traffic, you can seamlessly guide the eye and movement within your home.
Flooring materials also contribute to the acoustic environment of a space. Hard surfaces like tile and hardwood can reflect sound, creating a lively atmosphere suited for social areas. In contrast, soft surfaces like carpets or rugs can absorb sound, making them an excellent choice for bedrooms or areas where noise reduction is desired. By understanding the spatial implications of flooring materials, you can create an environment that looks stylish and functions harmoniously with your lifestyle.
The language of design: Colour and pattern
Colour and pattern are the language of design, and flooring serves as a canvas for expressing your aesthetic preferences. Light-coloured flooring, such as pale hardwood or light-hued tiles, can make a room feel larger and more airy, ideal for spaces with limited natural light. Conversely, dark flooring, like espresso-toned wood or charcoal tiles, can infuse a room with cosiness and sophistication. Patterned flooring, whether through intricate tile designs or creative layouts, adds visual interest and becomes a focal point in its own right.
The flooring colour and pattern also interact with other design elements in the room. A monochromatic palette allows the flooring to take centre stage, while complementary or contrasting colour schemes create dynamic visual interactions. For instance, a white marble floor paired with dark cabinets and countertops can create a striking contrast, elevating the overall design. By speaking the language of design through your flooring choice, you can curate an environment that reflects your unique style.
The tactile dimension: Texture and touch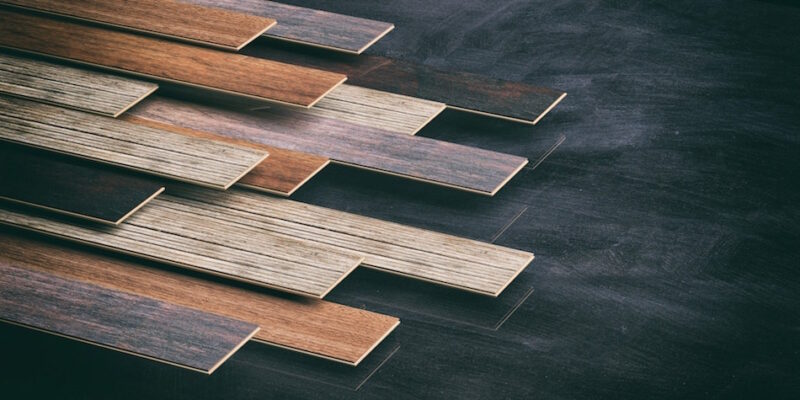 Flooring isn't just about what you see—it's also about what you feel. The texture of flooring materials introduces a tactile dimension that contributes to the sensory experience of a space. Smooth and polished surfaces, like marble or hardwood, offer a refined elegance that's both sophisticated and inviting. In contrast, textured surfaces, such as natural stone or distressed wood, bring rustic charm and visual depth.
The tactile quality of flooring also influences how you interact with a room. Plush carpets underfoot offer comfort and warmth, making them inviting for bedrooms and lounges. The cool touch of tiles in a kitchen can be refreshing, especially in warmer climates. Balancing tactile comfort with visual aesthetics is critical to creating spaces that look stylish and feel comfortable and inviting. Choosing flooring materials that resonate with your tactile preferences allows you to create a harmonious environment that engages all the senses.
Design longevity through material durability
A well-chosen flooring material is an investment in the long-term design of your home. Durability is pivotal in ensuring that your design vision stands the test of time. Different areas of your home have varying demands, and the flooring you select should be up to the challenge. High-traffic areas, like entryways and kitchens, require durable materials that withstand daily wear and tear. Hardwoods, laminates, and certain types of tiles are known for their resilience and longevity.
Beyond durability, the ease of maintenance is also a critical factor. Consider your lifestyle and the level of upkeep you're willing to commit to. Some flooring materials, like epoxy resin flooring UK, hardwood and tiles, are relatively easy to clean and maintain. Others, like carpets, require more frequent care to keep them looking their best. By selecting flooring materials that align with your lifestyle and maintenance preferences, you can ensure that your design remains captivating and functional years down the line.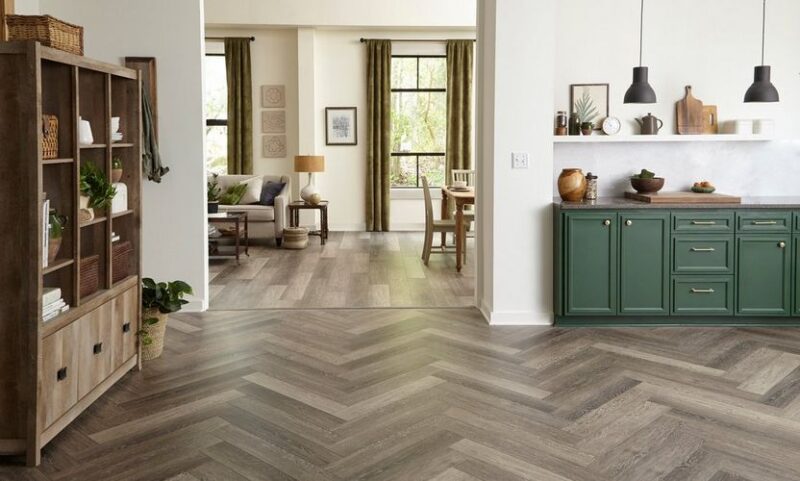 At the end of the day
The renovation journey is an artistic endeavour that begins with the very foundation of your home—its flooring. The careful selection of flooring materials, colours, patterns, and textures creates a canvas upon which your design vision takes shape. From defining spatial dynamics and speaking the language of design to engaging the tactile senses and ensuring longevity, the impact of flooring selection is undeniable.
As you embark on your renovation journey, remember that your choice of flooring is more than just a surface—it's the foundation of style that elevates your home's character, resonates with your aesthetics, and enriches your living spaces with beauty and functionality.