Brick paneling has emerged as a popular home design trend, bringing a touch of timeless elegance and rustic charm to modern interiors. Unlike traditional brick walls, brick paneling offers a more convenient and cost-effective solution for achieving the desired aesthetic. This blog post aims to provide you with valuable insights on how to incorporate brick paneling in various spaces within your home, exploring color and texture choices, as well as offering practical tips on installation, maintenance, and budget-friendly alternatives. Whether you're aiming for a cozy living room, a rustic kitchen, or a stylish accent wall, we've got you covered!
Choosing the Right Brick Paneling Color and Texture
Selecting the appropriate brick paneling color and texture is crucial for creating the desired ambiance. Lighter shades like cream or white work well in smaller spaces, offering an illusion of openness and brightness. On the other hand, darker hues like deep red or brown can add warmth and coziness to larger rooms. Texture plays a vital role in replicating the authenticity of real bricks. Smooth and worn textures are perfect for a contemporary look, while rough textures bring out rustic charm. Always consider the existing decor and color scheme of your space to ensure a harmonious blend.
Incorporating Brick Paneling in Living Room Spaces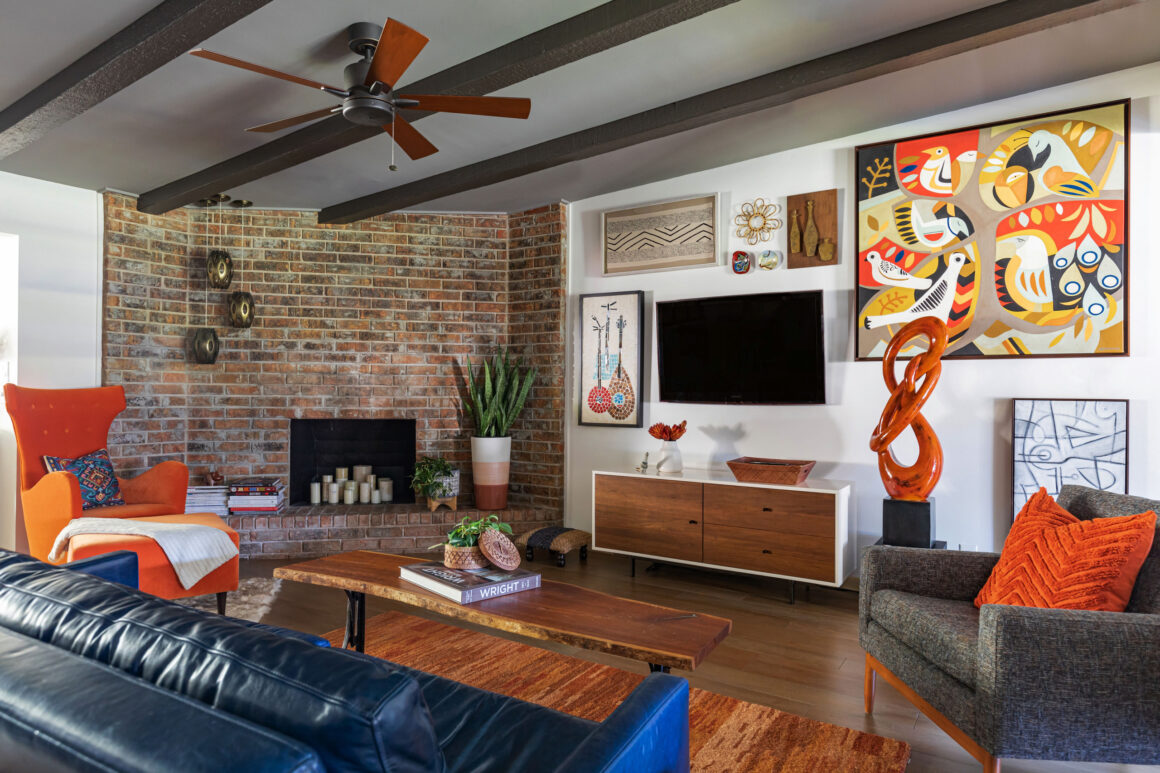 The living room is the heart of the home, and it can transform it into a welcoming and stylish haven. Consider using it on a single wall to create a striking focal point or go all out and clad the entire room for a bold, industrial look. Combine it with modern furniture and plush textiles to strike the perfect balance between rustic and contemporary elements. Complete the look with soft lighting and earthy decor accents, such as indoor plants and vintage artwork, for a cozy and inviting living room space.
Creating a Rustic Kitchen Ambiance with Brick Paneling
Brick paneling in the kitchen can infuse the space with a warm and rustic ambiance, making it the ideal spot for family gatherings and culinary adventures. For a classic farmhouse kitchen, opt for whitewashed or exposed brick panels. Pair them with wooden cabinets and vintage-inspired fixtures to complete the look. If you prefer a more modern approach, choose sleek panels in darker tones and combine them with stainless steel appliances and minimalistic designs. The juxtaposition of old-world charm and contemporary elements will make your kitchen a true conversation starter.
Using Brick Paneling as an Accent Wall in Bedrooms
Incorporating it as an accent wall in your bedroom can instantly elevate its aesthetic appeal. The exposed texture creates a raw and artistic backdrop that complements various decor styles. For a bohemian-inspired bedroom, combine it with vibrant textiles, macrame wall hangings, and plush cushions. In contrast, a minimalist bedroom can benefit from clean, white brick paneling that exudes simplicity and elegance. Don't forget to add soft lighting and cozy bedding to create a serene and inviting atmosphere for restful nights.
Enhancing Bathroom Décor with Brick Paneling Elements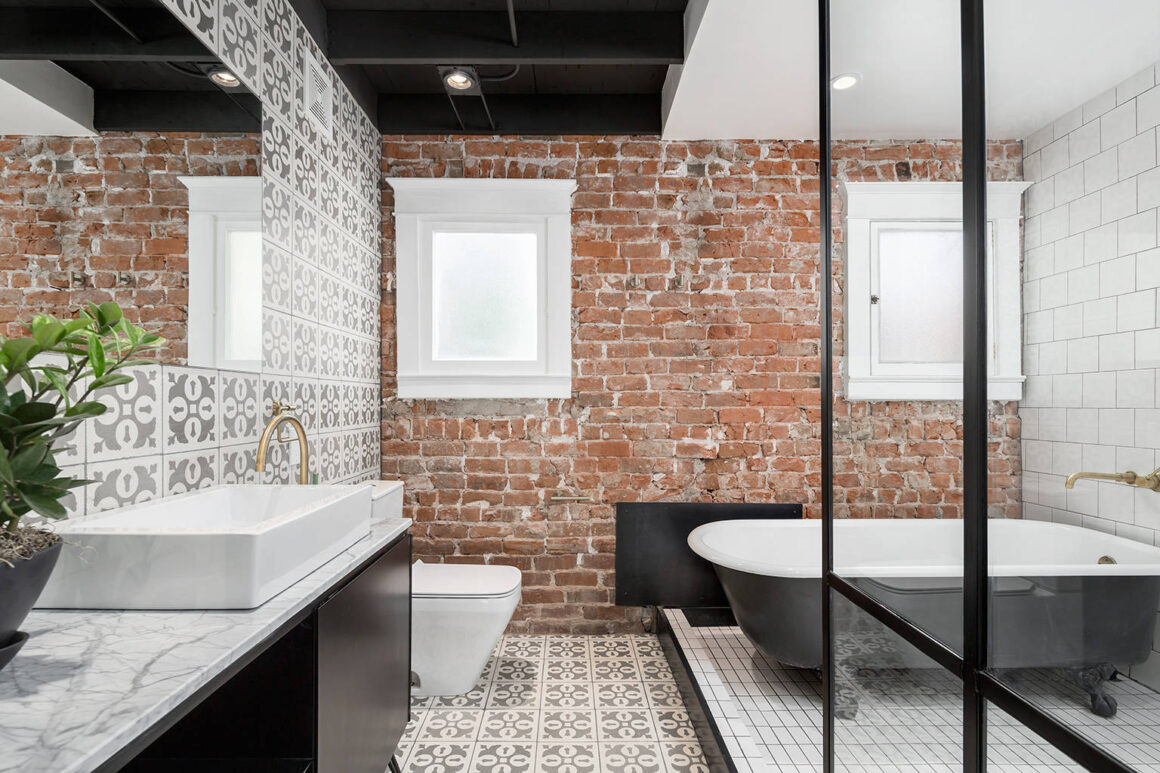 You might not typically associate it with bathrooms, but when done right, it can add a unique and charming element to your restroom decor. Consider using it as an accent wall behind the vanity area or as a backsplash for a rustic yet modern look. Opt for waterproof and moisture-resistant brick panels to ensure their longevity in the bathroom's humid environment. Combine the brick elements with contemporary fixtures, sleek mirrors, and natural stone countertops to strike the perfect balance between industrial and spa-like aesthetics.
Stylishly Combining Brick Paneling with Modern Interiors
The beauty lies in its versatility, allowing it to seamlessly integrate into modern interiors. To achieve a stylish combination of both, experiment with clean lines, minimalist furniture, and a neutral color palette. Use it strategically in specific areas, such as a media wall, an alcove, or as a fireplace surround. The contrast between the sleek modern elements and the rustic charm will create an eye-catching and sophisticated living space.
Outdoor Applications:
Brick paneling isn't just limited to indoor spaces; it can also work wonders in outdoor areas such as patios and gardens. Use it to line the exterior walls of your patio to bring a touch of coziness and charm to your outdoor entertainment space. Combine it with wooden furniture, comfortable cushions, and greenery to create a welcoming oasis. In the garden, it can be used to design raised flower beds or retaining walls, adding a touch of rustic elegance to your outdoor landscape.
Maintenance and Cleaning Tips for Brick Paneling
To keep your it looking pristine, regular maintenance is essential. Dust them frequently to prevent dirt buildup, and clean them with a mild detergent and water mixture to remove any stains or spills. Avoid using abrasive cleaners that can damage the surface. Additionally, inspect the paneling for any signs of damage, such as cracks or loose panels, and address them promptly to ensure the longevity of your investment.
DIY Installation Guide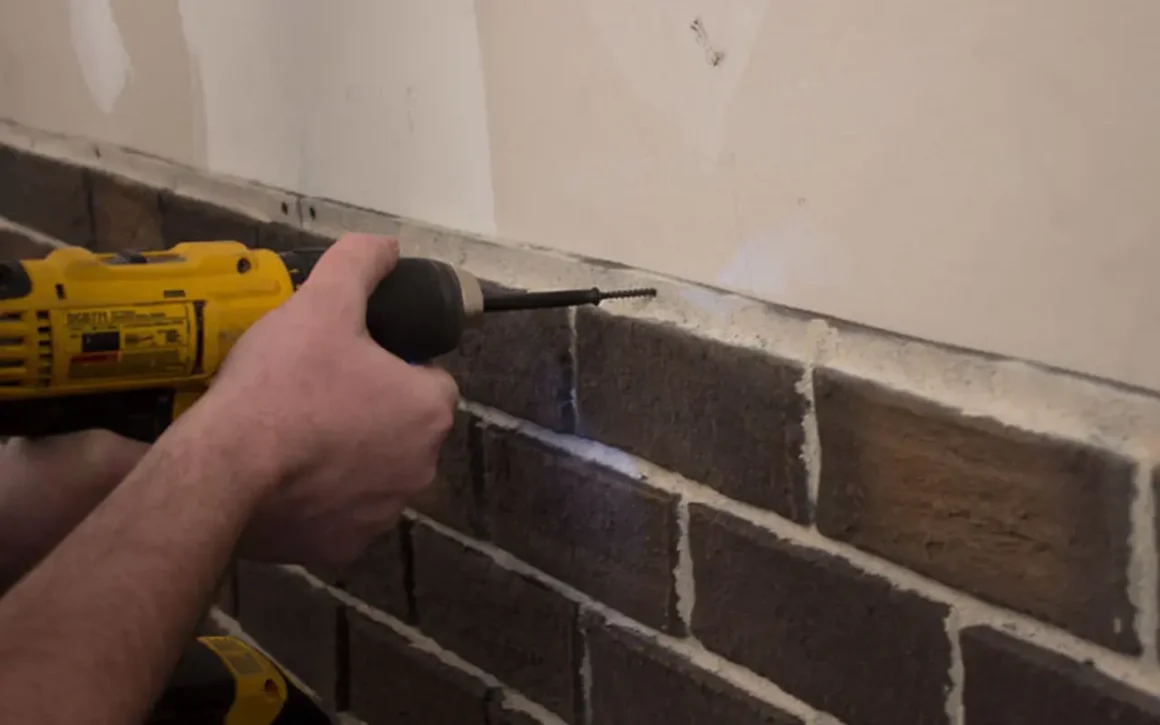 While hiring a professional is always an option, installing it as a DIY project can be rewarding and cost-effective. Start by preparing the wall surface, ensuring it is clean and smooth. Use construction adhesive to secure them onto the wall, and use screws or nails for added support. Pay attention to the alignment and spacing to create a seamless look. Always follow the manufacturer's instructions and use proper safety gear during installation.
Budget-Friendly Ideas: Faux Brick Paneling Alternatives
For those on a budget or looking for a temporary solution, faux alternatives can be a great option. Faux wallpapers and decals offer the same visual appeal without the commitment or cost. Simply peel and stick these adhesive panels onto the desired surface, and you'll have an instant brick-like effect. While not as durable as real brick paneling, they are easy to remove and can be a fantastic option for renters or those seeking a quick and reversible design update.
Conclusion
In conclusion, brick paneling is a versatile and stylish design trend that can enhance the ambiance of any home. By carefully choosing the color, texture, and placement, you can create a unique and inviting space that blends rustic charm with contemporary aesthetics. Whether you're aiming for a cozy living room, a rustic kitchen, or a relaxing bedroom retreat, incorporating brick paneling can add character and warmth to your home. With proper maintenance and creative DIY solutions, this trend can stand the test of time, ensuring your home remains a beautiful haven for years to come. Happy decorating!