The dining table is often the centerpiece of a home, where family and friends gather to share meals and memories. With evolving lifestyles and needs, the modern dining table has transformed into so much more than just a place to eat.
When chosen thoughtfully, your dining table can upgrade your space, accommodate your routine, and even make entertaining easier. In this article let's explore the latest dining table ideas, designs, and innovations to help you find your perfect match.
The Pivotal Role of Modern Dining Tables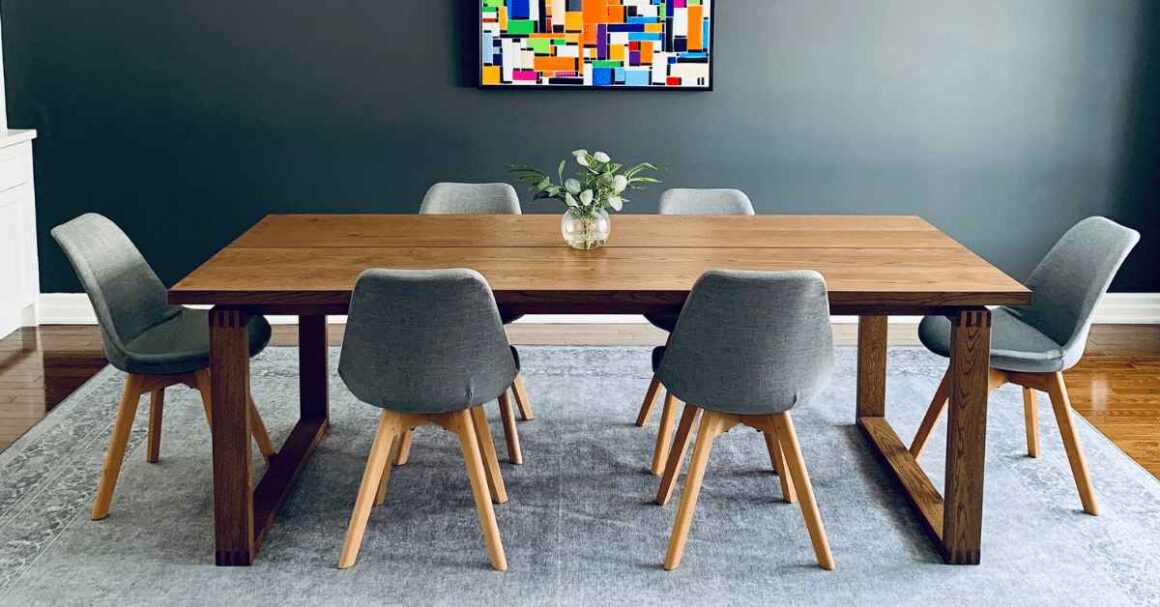 Gone are the days when dining tables served a single purpose. Today, they multitask as home offices, play areas for kids, and more. With dining tables now being relied on for multiple functions, choosing the right one is more critical than ever before. The material, shape, size, and features all require careful consideration to meet both form and function.
Multi-Functional Dining Tables – A Growing Trend
As lifestyles get busier, multi-functional furniture has become a popular solution. The global Living and Dining Room Furniture Market is projected to grow at over 4% CAGR, with the shift toward adaptable, flexible designs being a key driving factor.
Some creative ways that modern dining tables, including luxury dining tables, cater to our needs include:
Convertible Designs: Extendable tables allow you to expand your seating capacity for entertaining. Nested or drop-leaf tables save space when not in use.
Multi-Purpose Surfaces: Tables with smooth, waterproof tops can serve as extra prep space in open kitchens. Some can even moonlight as a craft station or homework spot.
Built-In Storage: From wine racks to drawers to shelves, built-in storage in the dining table base declutters the space.
Charging Stations: Integrated outlets, induction charging pads, or USB ports in the table let you stay powered up during meals.
Clearly, adaptability is the need of the hour for the modern home.
The Material Difference: Wood, Marble, Glass & More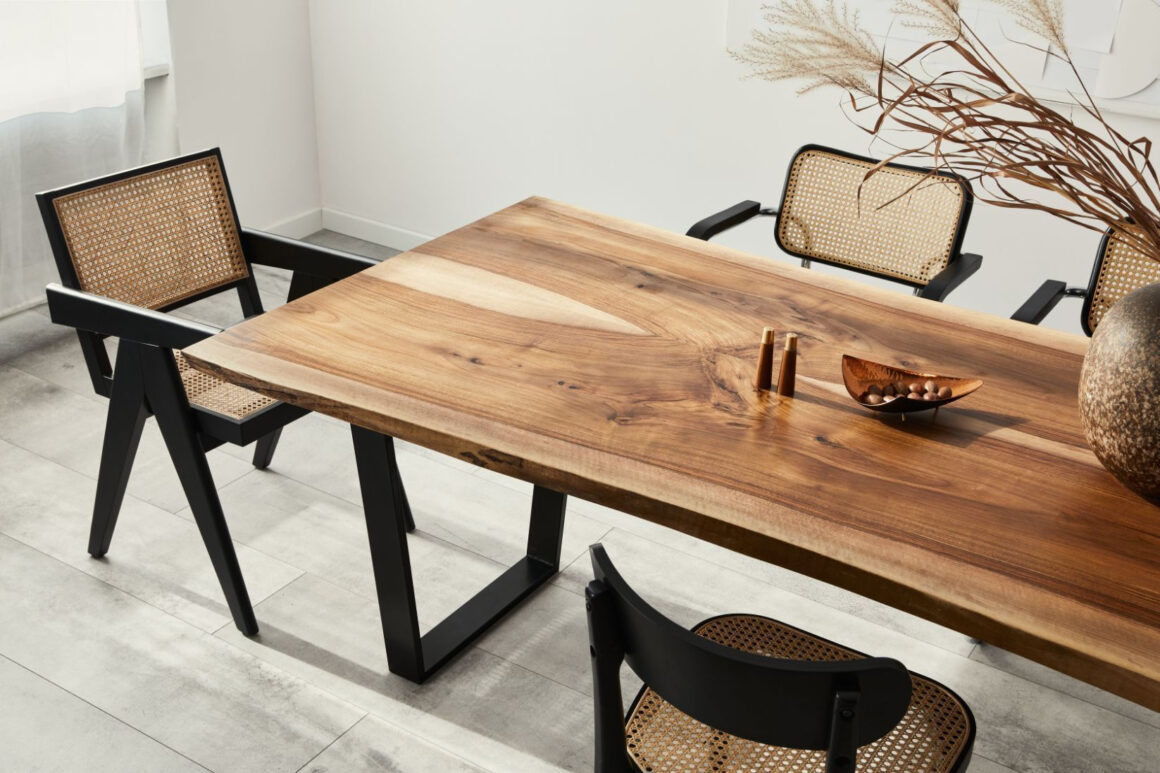 When it comes to materials, today's dining tables offer an abundance of options to fit both form and function. From natural wood to sleek lacquered finishes, here are some of the most popular choices:
Wood: A natural material that's warm and elegant. Oak, walnut, mahogany, and teak are great wood options. Maintenance can be intensive but wood protectants help.
Metal: Sleek, modern, and low maintenance. Wrought iron, brass, and stainless steel make for lightweight yet durable tables. Powder coating prevents fading.
Marble or Stone: Luxurious and timeless with unique veining in each piece. On the heavier side and prone to etching from spills. Sealing required.
Glass: Sleek, lightweight, and transparent. Often paired with metal bases. Tempered glass is very durable. Extra care is needed to prevent scratches.
Lacquer: The painted lacquer finish has a smooth, polished look. Very resilient to scratches, spills, and daily wear and tear.
The choice depends on your aesthetic preferences, maintenance abilities, and budget.
The Look: Minimalist, Rustic or Glam?
Beyond the materials and features, the overall aesthetic you want to achieve dictates the style of the dining table. Here are some key looks that are trending:
The Minimalist Approach
Clean, simple lines and a muted palette define the minimalist dining table. Think slender legs, smooth tabletops, and an airy, uncluttered look. The versatile design complements both modern and transitional spaces.
The Rustic Charm
Natural, unrefined materials like distressed wood, wrought iron, and unfinished edges give off a cozy, lived-in vibe. In this sense, rustic farmhouse tables work well in casual settings.
The Glamorous Touch
For a serious wow factor, look for glossy surfaces with metallic accents. Reflective glass tops or bold marble paired with brass or gold bases make a lavish statement. Upholstered seating and luxe finishes complete the opulent look.
Innovative Features to Look Out For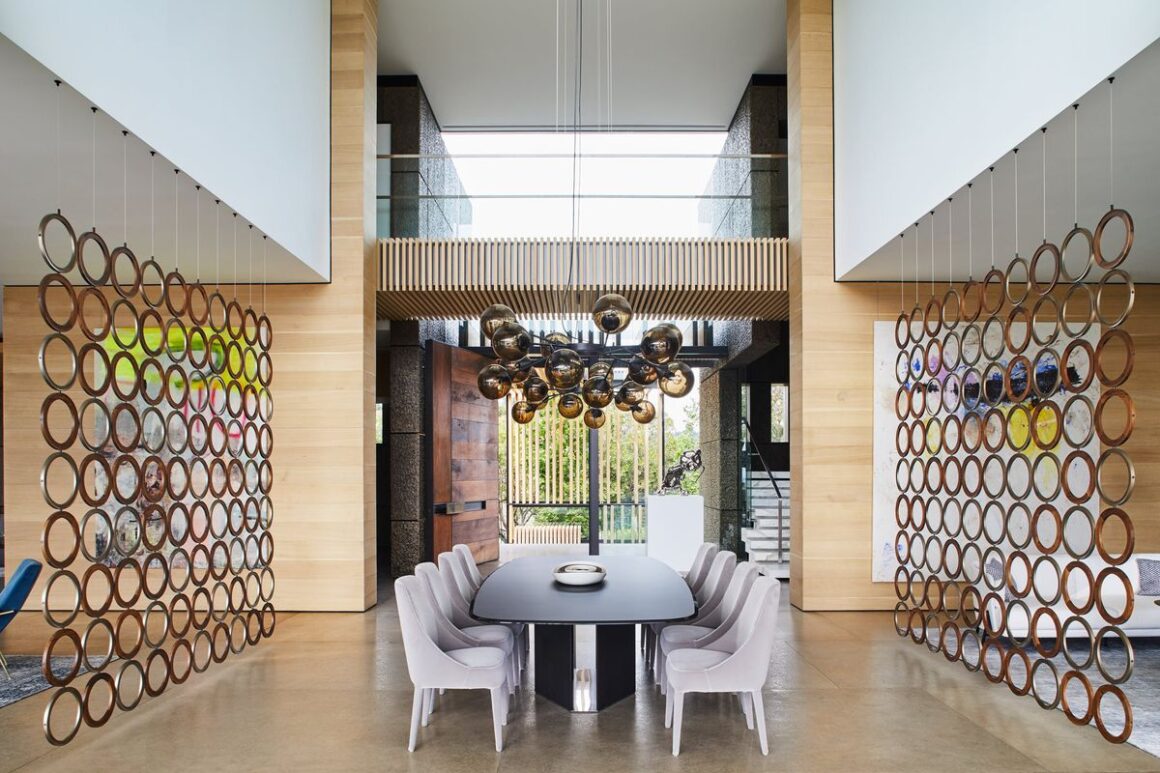 Beyond aesthetics and materials, today's dining tables incorporate clever designs that enhance functionality:
Extendable and Convertible Tables
Expandable tables allow you to accommodate extra guests effortlessly. Look for self-storing extension leaves that tuck away discreetly when not required. Nested or drop-leaf designs are space-savers, collapsing into compact units.
Integrated Storage
Built-in storage like drawers, shelves, and wine racks keep serving essentials and table linen right at hand without cluttering up the dining room. Some tables even allow you to customize storage configurations.
Tech-Savvy Designs
From wireless charging stations to Bluetooth speakers and touchscreen surfaces, technology is making dining tables smarter. Built-in lighting creates the perfect ambiance for meals.
The Shape Game: What Works Best
The shape of your dining table impacts both aesthetics and functionality. Here's a look at the most popular options:
Rectangle Tables
The most common shape, rectangles can accommodate more diners in less space. Long, slim tables work well in galley kitchens or minimalist settings. Wider styles allow seating on all sides.
Round Tables
A round table promotes conversation since all seats are equidistant. The curved edges create an inviting, relaxed look. Round tables work in many spaces, but very large sizes can be tricky in small rooms.
Oval and Square Tables
Oval tables offer the best of both worlds – the sociable, organic look that comes with round tables with the space-efficiency of rectangular. Square tables have a balanced, orderly aesthetic. The compact footprint of both these shapes adapt well to tight spaces.
When choosing a shape, consider the floor plan, seating capacity required, and how you want to use the space.
Choosing the Perfect Dining Chairs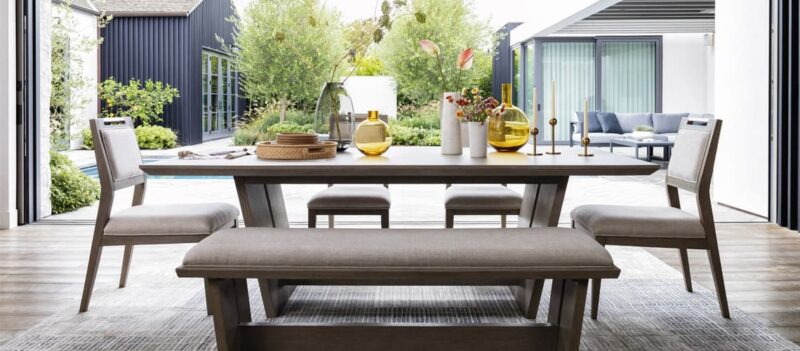 The chairs surrounding your dining table should complement its look and feel. Here are some chair characteristics to keep in mind:
Material Harmony
Upholstered chairs or wooden seats tend to match best with tables made from the same material family. However, contrasting materials can also work, like marble tabletops paired with velvet chairs.
Comfort Vs Style
Make comfort a priority for chairs that will get daily use. However, for special occasional seating, you can choose style over substance.
The Height Factor
The standard chair height is 18 inches, but the ideal height is determined by your table dimensions. Chairs should allow diners to rest their elbows on the table surface.
If your dining chairs ever start to look tired, recovering the seats or painting the frames are affordable ways to give them an instant facelift.
Caring for Your Modern Dining Table
A well-crafted dining table and chairs are furnishings you'll love for years to come. Here are some tips to help them stand the test of time:
Regular Cleaning
Frequent dusting and wiping down with a gentle cleaner keeps the tabletop free of grime buildup. Occasional polishing nourishes natural wood finishes. Besides this, glass or lacquered tops can be cleaned with a vinegar-water solution.
Repair and Refurbish
Protect your investment with periodic maintenance. Touch up chipped wood finishes, re-wax scratches on lacquered tabletops, and tighten loose joints or hardware. Reupholstering worn-out seat cushions also extends the life of the chairs.
When to Replace
If the tabletop undergoes major damage or structural issues emerge, replacement may be needed. Average shelf life can range from 10 to 30 years depending on materials.
With periodic care, you can enjoy your modern dining table for decades to come.
Frequently Asked Questions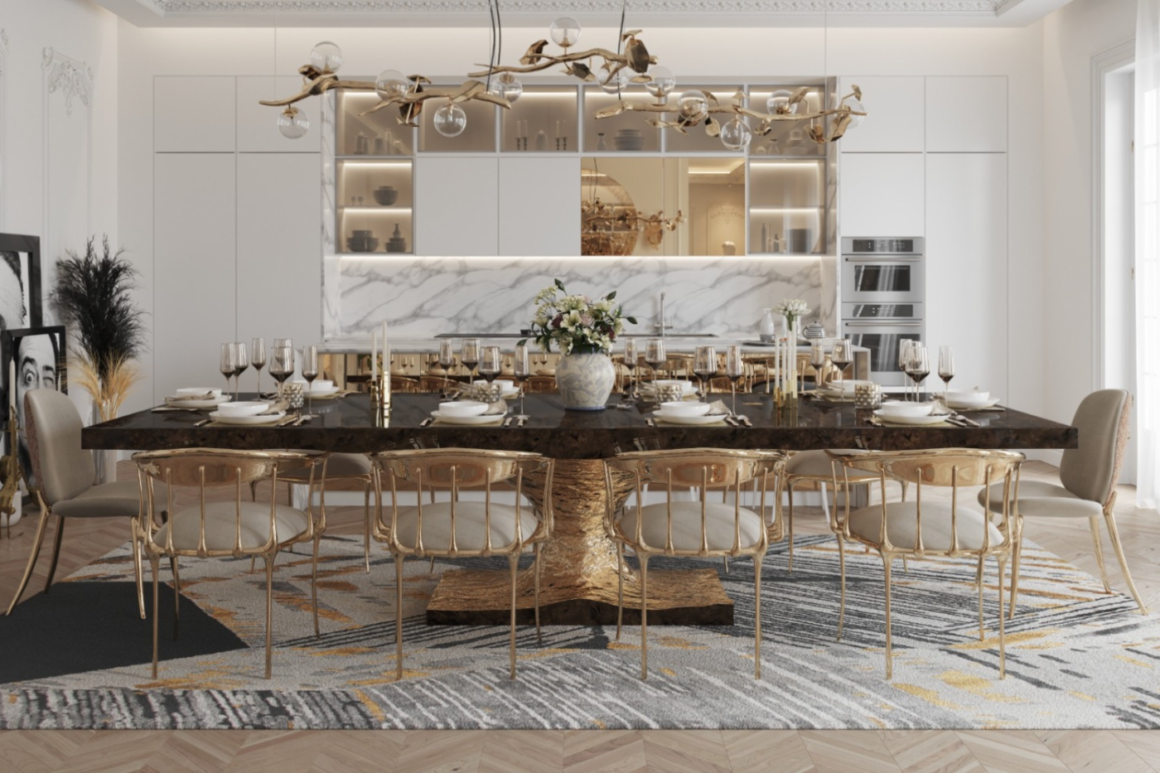 What are the most durable materials for a modern dining table?
Natural woods like oak and teak are very durable when properly sealed and maintained. Metal and glass have long lifespans as well. Marble and stone last for generations but require resealing.
How do I choose a dining table that serves multiple functions?
Opt for extendable, convertible, or nested table designs that can expand or shrink to fit your needs. Tables with power outlets, USB charging ports, and smooth, waterproof surfaces also successfully multitask.
What are some innovative features to look for in a modern dining table?
Keep an eye out for integrated storage like drawers and wine racks, special lighting features, and technological additions like charging stations, Bluetooth speakers, and touchscreen tabletops.
Bottom Line
A dining table is so much more than just a basic utility. This piece of furniture anchors the aesthetic of your dining room supports your lifestyle needs, and gathers those you love in one place. By understanding the latest materials, features, and designs available, you're sure to find a modern dining table that exceeds expectations.
Now that you're equipped with insider tips and ideas, you can confidently upgrade your space with a showstopping contemporary dining table tailored to your unique style. Bring family and friends together around this special piece that infuses function with meaning. Happy dining!