Are you considering renovating your isolated lawn area and transforming it into an extraordinary outdoor living space? The idea is not bad. However, getting any part of a house renovated in today's time can be extremely expensive and daunting for many. Therefore, the top priority is getting it done right the first time!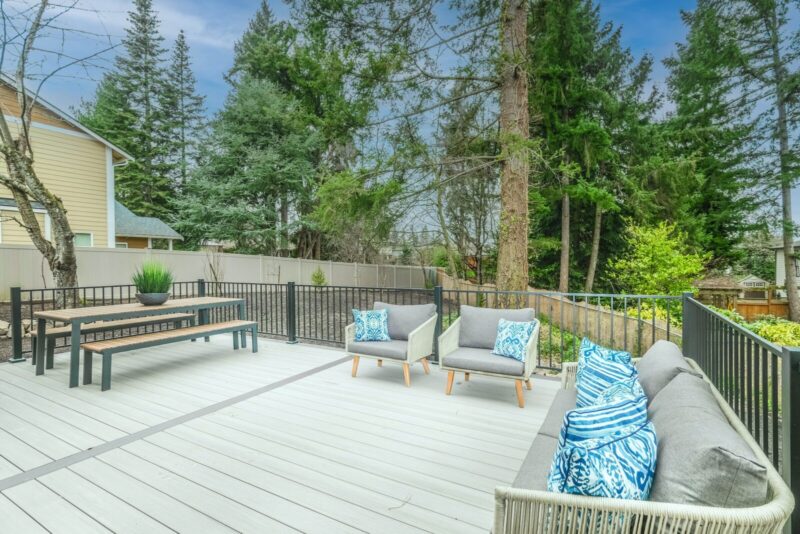 If you have found yourself asking, "what type of patio furniture should I consider for my outdoor furniture?" then considering the weather conditions of your area must be considered an extremely crucial determining factor. When you think of patio furniture, the only thing that will make the furniture endure extreme weather conditions is its quality.
Although there are various factors like extreme temperatures, immense rainfall, freezing snowfall, affordability of material, changing winds in the area, and maintenance required by the material, the type of material you are considering must not be compromised! Materials like wood, metals, resin and plastic, fabrics, cement, and glass are extensively used for outdoor furniture depending on their characteristic features. If you are looking for high-quality patio furniture in your neighborhood to get the magnificent outdoor lawn you have always wanted, you can visit http://homeplusdeals.com.
Factors To Consider For Getting Patio Furniture Material
Comfortability Level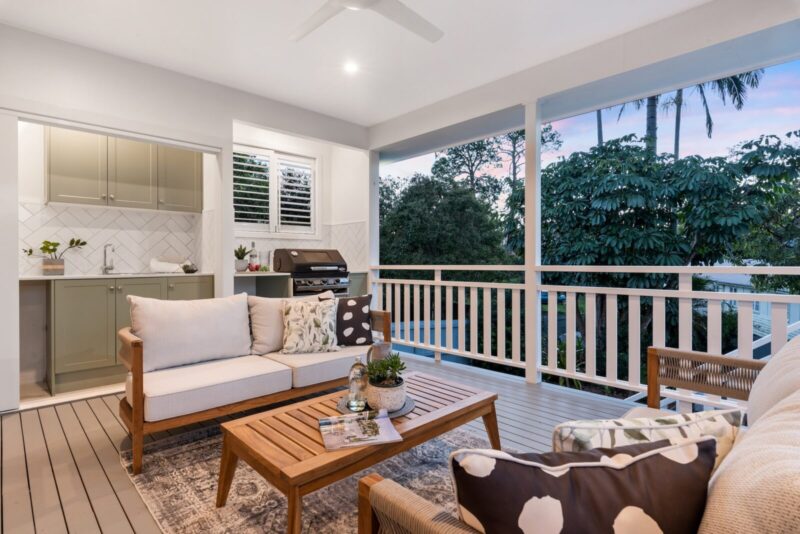 As mentioned earlier, renovating the outside of your house tends to be expensive in today's times; therefore, considering how much you will utilize the space is crucial. There is no benefit of refurbishing a pace if you are hardly ever going to use it!
The comfort a material provides plays a significant role in determining the utilization of furniture. Suppose your couches are too inflexible to relax on. If your flooring is too slippery to walk barefoot, or there is minimal space in the living space that not more than 2 people can enjoy at once, then it poses a massive complication.
You want to make sure that the space you are refurnishing is comfortable enough for your friends, family, and loved ones to spend their time relaxing and enjoying in the outdoor living space.
Rainfall & Humidity
An area highly exposed to rainfall and humidity events must consider a material that can endure complications like rotting and molding, rusting, and deforming of the material. Some materials tend to deteriorate in heavy rainfall and moisture content in the atmosphere.
Moist weather conditions give birth to microbial growth on some materials. It results in the accumulation of fungi on the material, which ultimately degrades the quality of the material and might need renovation in no time.
Some materials tend to react with the oxygen in the atmosphere, create an oxidative layer of rust on themselves, and start to corrode over time. Such materials require constant lubrication or maintenance from time to time in order to keep up with the quality and weather conditions.
Water-permeable materials may retain water unevenly within themselves. This results in uneven twisting and bending of the material, known as warping. It cannot be treated with any external applications; therefore, such material must be avoided in areas experiencing heavy rainfall.
Maintenance Required
Another essential factor one must consider is the kind of maintenance required by a piece of furniture. Some materials are easy to go with as they require minimal care and cleaning within long timeframes. On the other hand, some materials require intensive care and deep cleaning to stay intact.
Getting your outdoors furnished is not just about the aesthetics that will come with it. It is also about maintaining those aesthetics intact for as long as one can manage.
Costing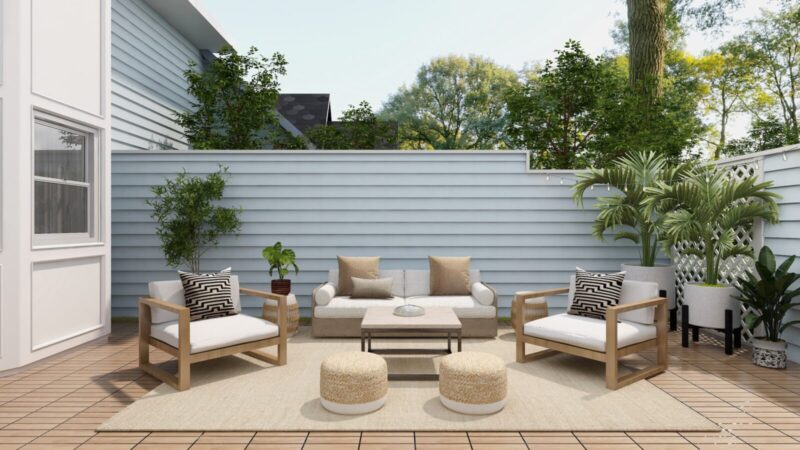 In the long run, everything is determined by the amount of money one has in their pocket. While renovating your lawn, one must consider all the materials required that perfectly fit your budget. Finding the material of your choice with excellent features at reasonable prices cannot be easy. Still, with the various materials available in the market, everyone has an option.
Patio Furniture Materials For Different Weather Conditions
Metals
Not long ago, metals made their way into furniture building. Metals like stainless steel, aluminum, iron, and wrought iron are the favorite picks of architects in areas with heavy rainfall and excessive moisture content.
Metals are non-corrosive in nature and thus prevent rusting when exposed to air. They are lightweight, inexpensive, durable, and possess high tensile strength. Owing to these distinctive qualities of various metal materials, it make them an optimal material for damp areas as well as areas with freezingly cold temperatures.
Wood
Wooden materials have been popularly known to add tints of classiness to furniture since ancient times. Wooden materials like teak, shorea, eucalyptus, white oak, and ipe are abundantly available in the market.
This material is perfect for places with scorching heat and high temperatures. It does not break or fray like cheap wicker material under high temperature and is immune to pest & fungi growth. Their features include eco-friendliness with sustainable growth, weather-resistant, and durability.
Resin and Plastic
Synthetic materials like resin and plastic are tremendously gaining people's attention. These materials are considered excellent for almost all kinds of weather. Their distinctive feature is that they are malleable in nature and can be molded, shaped, or designed according to one's requirements. They even allow the users to choose a color to match their interiors perfectly. It allows the users to get their outdoor furniture designed with a customizable approach.
Additionally, these materials require minimal maintenance to last for extended periods. They are easy to clean and are budget-friendly.
Conclusion
At the end of the day, it doesn't matter where you live. If you have dreamt of having a beautiful outdoor lawn, you can always have it! There is always a perfect set of patio furniture for different people with different needs! However, to make an ideal decision, one must carefully examine their requirements and the options available in the market. In order to make your wants and needs align with your choices, you must carefully invest in the material you are looking for. With the help of the above-mentioned lists, you can make an ideal purchase with minimal turmoil.