A commercial roof is the first line of defence for your building – protecting it against severe weather conditions, such as wind, rain, hail, ice, snow, and heat.
However, being exposed to such elements every day, it's also one of the most vulnerable and overlooked aspects of your building. This is why it's so important that you maintain it properly and arrange for commercial roofing contractors to inspect it regularly.
In this blog, we'll look closely at how long you can expect your commercial roof to last and the factors that impact its longevity.
How long will a commercial roof last?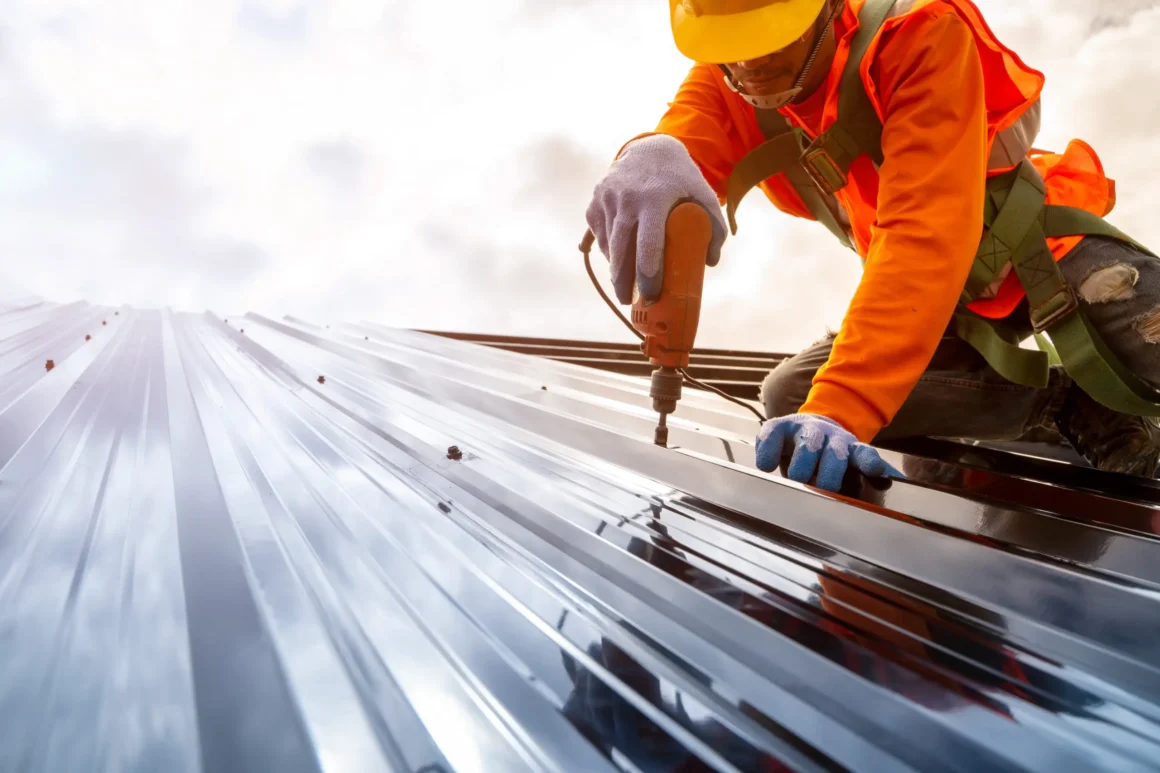 You can expect a commercial roof to last between 10 and 40 years, depending on how well it's installed and maintained.
Other factors that affect the life expectancy of the roof at your commercial building include the type of roof, the materials it's made from, and the weather conditions it is exposed to.
How do roofing materials impact the longevity of a commercial roof?
The lifespan of your commercial roof will vary depending on you and your contractor's choice of roofing materials.
Metal provides a solid roofing system which can last up to 50 years when installed correctly.
Asphalt roofs are also renowned for their lengthy lifespans – lasting between 20 and 40 years. However, to ensure your commercial roof lasts as long as possible, you must maintain it frequently.
Ethylene Propylene Diene Monomer (EPDM) commercial roofs can last between 22 and 35 years – even under the harshest conditions. Whilst these are already incredibly durable, they incorporate a rubber membrane which increases their lifespan further.
Thermoplastic Polyolefin (TPO) roofing is an excellent choice if you're on a budget. This membrane system is made from a combination of polypropylene and ether polypropylene rubber and will generally last 22 to 30 years.
Polyvinyl Chloride (PVC) commercial roofing is typically best suited to flat or low-sloped roofs and will last for more than 20 years. This material boasts fire-resistant properties and will self-extinguish – preventing fire damage.
How does the weather affect commercial roof lifespan?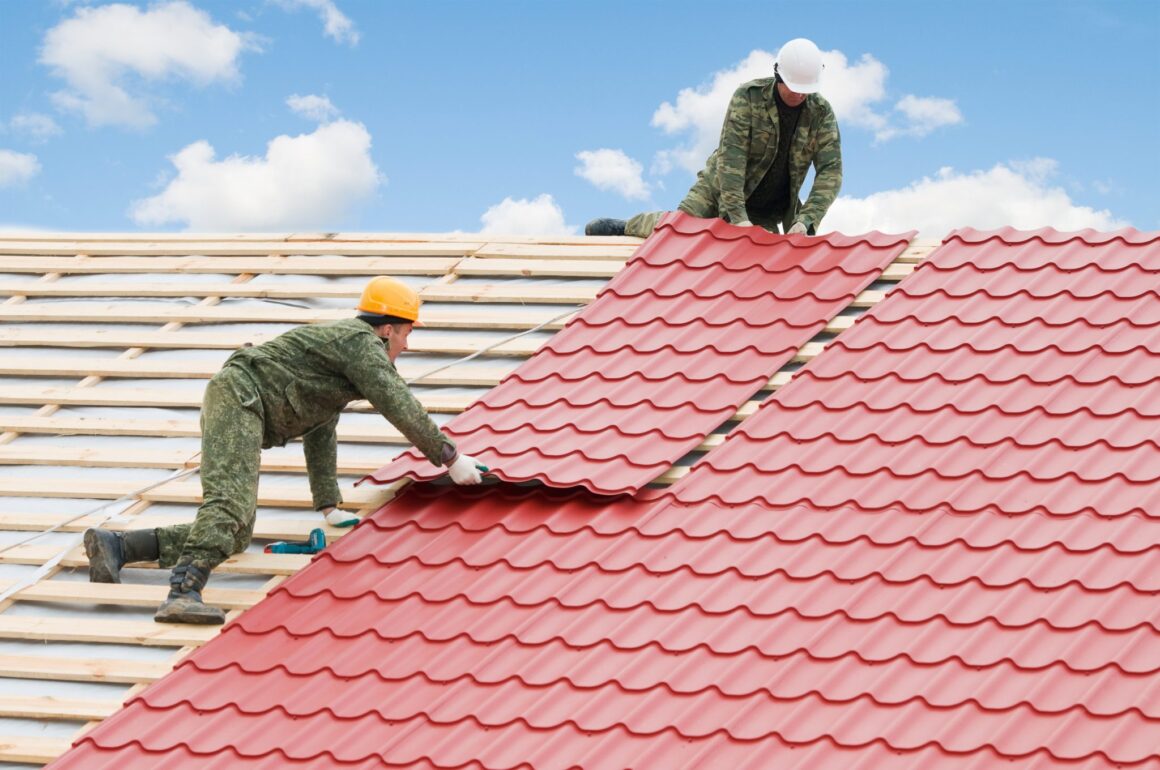 The weather and climate can drastically impact the integrity of your commercial roof.
Harsh conditions can wear your commercial roof down and lead to degradation. Therefore, preventative roof maintenance and prompt repairs are essential if your building is likely to be exposed to strong winds, intense rain, or heavy snow frequently.
Freezing temperatures can also wreak havoc on your commercial roofing system. This is because, when water thaws, the moisture seeps into gaps and refreezes. When it expands, small cracks open up and lead to leaks.
It's not just the perils of winter that impact the longevity of your commercial roof – scorching temperatures can harm the roof's sealant materials, too. When extreme temperatures combine with high levels of humidity, roofing systems can swell and weaken.
In autumn, leaves can fall into your gutters and block them, causing leaks and promoting the growth of mould and fungi. And falling branches can puncture roof tiles.
How does roof type influence the life expectancy of a commercial roof?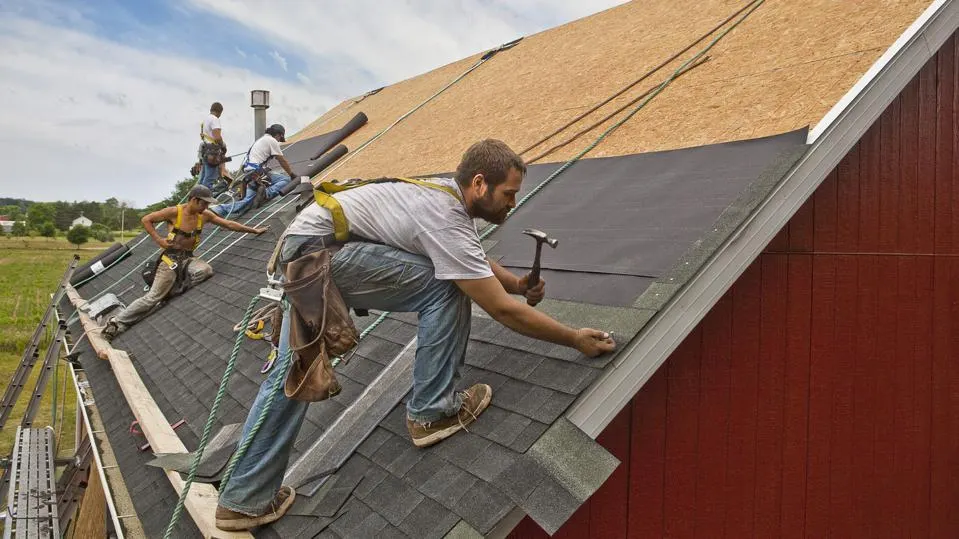 From flat roofs to low-sloped roofs and pitched roofs, there are various types to choose from for your commercial building.
Flat roofs are typically the quickest (and cheapest) to install, but standing water can weaken the structural materials and lead to leaks inside the building. Therefore, adequate drainage systems must be in place to prevent rapid roof degradation.
Low-sloped roofs promote water run-off, meaning you won't need to worry about standing water damaging your roof. However, if snow takes a while to melt, this can add substantial weight to your commercial roof.
Pitched roofs, on the other hand, have steeper slopes. Whilst this can aid surface run-off, it also makes it harder for commercial roofing contractors to repair and maintain your roof, which can have a significant impact on its lifespan.
Contact commercial roofing contractors today
Commercial roofing contractors have vast experience when it comes to maintaining, repairing, and replacing commercial roofs.
They can inspect your roofing system and quickly identify problems before they escalate into something much worse – reducing the need for and financial implication of costly repairs and replacements.
If you need a new commercial roof, experienced contractors can also assess your requirements and suggest a suitable roof type and material to ensure maximum longevity without breaking the bank.