Composite decking's innovative design combines the best attributes of wood and plastic, making it an ideal choice for outdoor spaces.
Composite decking is a type of outdoor flooring that is a popular alternative to traditional wood decking. It is made from a combination of wood fibers and plastics, which are bonded together under high pressure to create a durable and low-maintenance decking material.
The wood fibers provide the decking with a natural look and feel, while the plastic components protect the wood from moisture and insect damage, preventing the common issues of warping, rotting, or splintering that can occur with traditional wood decking.
The Benefits of Composite Decking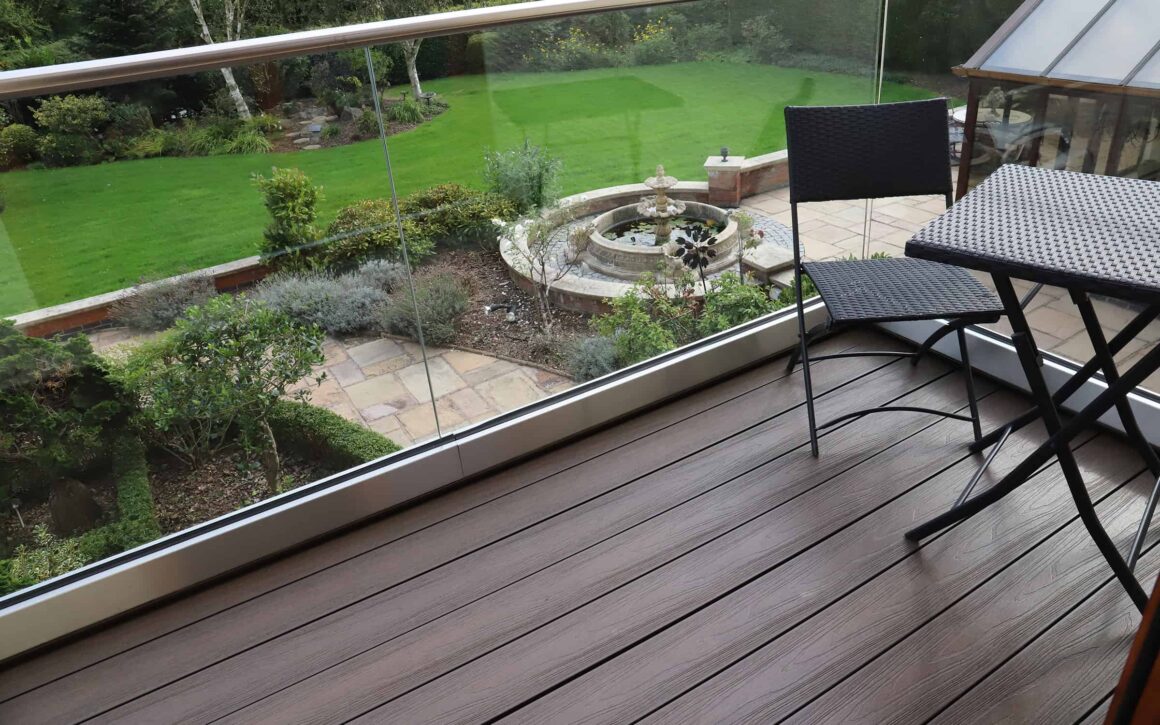 Investing in composite decking for your home comes with a multitude of benefits. One of the most significant advantages is the potential increase in your home's value. A well-designed and maintained outdoor space can greatly enhance the appeal of your home, making it more attractive to potential buyers should you decide to sell.
In addition to the financial benefits, composite decking also provides additional living space for you and your family. It can serve as an extension of your home, providing a perfect spot for outdoor dining, entertaining, or simply relaxing.
Moreover, composite decking can improve your quality of life. It requires less maintenance compared to traditional wood decking, freeing up your time for more enjoyable activities. Plus, with its durability, you can have peace of mind knowing that your deck will withstand the elements and continue to look great for years to come.
Composite Decking vs Wood Decking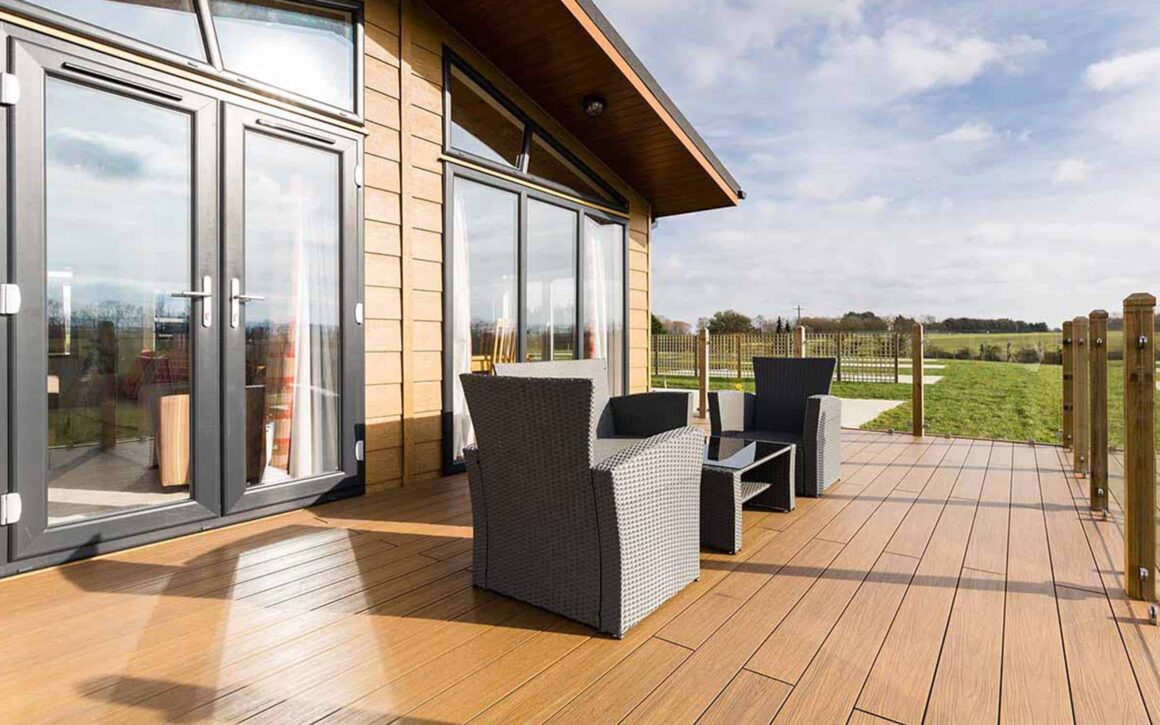 When it comes to choosing between composite and wood decking, there are several factors to consider.
In terms of durability, composite decking is the clear winner. It is designed to resist fading, staining, scratching, and mold, and it won't rot, crack, or warp like wood can. This durability makes composite decking a great long-term investment.
On the other hand, while wood decking can be less expensive upfront, it requires regular maintenance such as staining or sealing to keep it looking its best and to protect it from the elements. Over time, these maintenance costs can add up, potentially making wood decking more expensive in the long run.
Planning and Designing Your Deck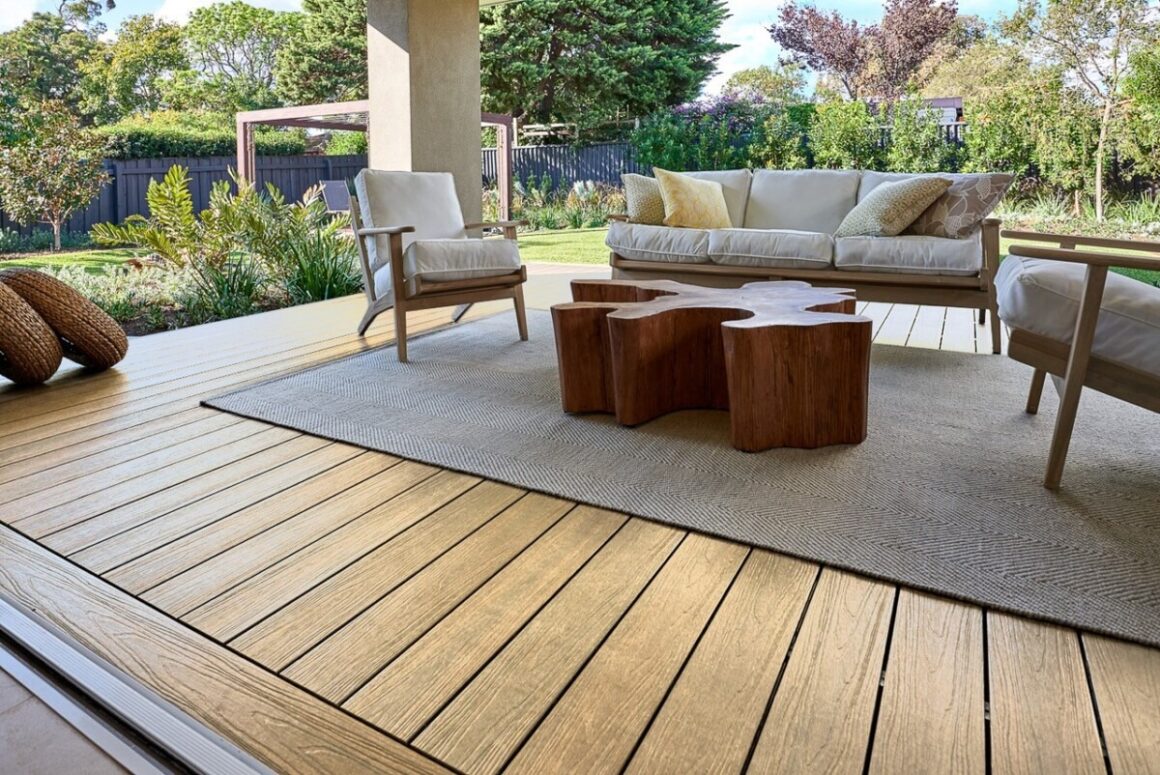 Before you start the installation process, it's crucial to plan and design your deck carefully. The design of your deck should complement the style of your home and suit your lifestyle. Consider factors such as the size of your deck, its layout, and where it will be located in your home.
Choosing the right decking for your home is also an important decision. Consider the look you want to achieve, the level of maintenance you're willing to commit to, and your budget. Composite decking comes in a variety of colors and finishes, allowing you to choose a style that matches your home and personal taste.
Installing Composite Decking
Installing composite decking is a process that, while it does require some DIY skills and a bit of patience, can be achieved with the right tools and a clear understanding of the steps involved. Here's a more detailed look at these steps:
Preparing the Ground
The first step in installing composite decking is preparing the ground where the deck will be built. This involves clearing the area of any debris or vegetation and leveling the ground if necessary. If the deck is being built over grass or soil, you may need to lay a weed-proof membrane to prevent weeds from growing up through the decking.
Building the Frame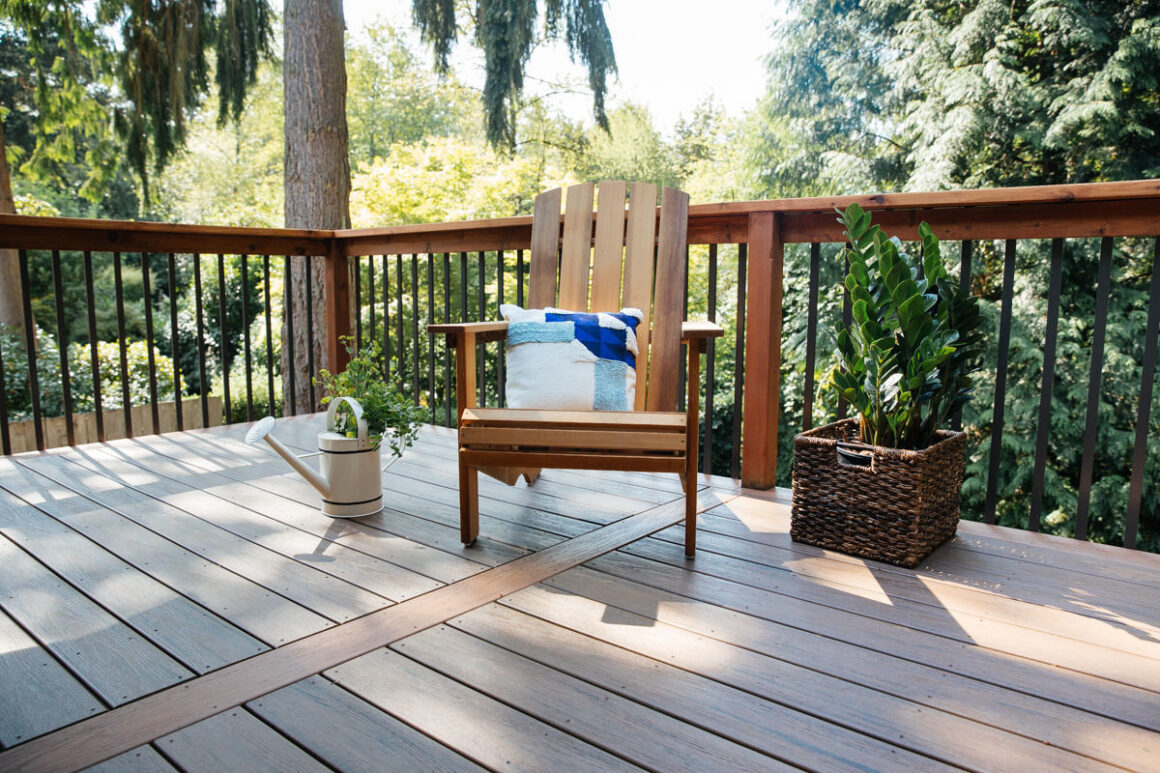 Once the ground is prepared, the next step is to build the frame for the deck. This typically involves constructing a sub-frame using treated timber joists. The joists are laid out in a grid-like pattern, providing support for the decking boards. The frame must be level and sturdy, as it forms the foundation for your deck.
Installing the Decking Boards
With the frame in place, you can start installing the decking boards. Composite decking boards are typically attached to the frame using special fixing clips. These clips allow for the natural expansion and contraction of the boards, which can occur with temperature changes.
Starting at one end of the deck, the boards are laid out across the joists and secured with the fixing clips. It's important to leave a small gap between each board to allow for drainage and expansion. The boards are usually cut to size as needed, ensuring a neat finish around the edges of the deck.
Finishing Touches
Once all the decking boards are installed, you can add any finishing touches, such as a fascia board around the edge of the deck to hide the sub-frame and give the deck a clean, finished look. You might also consider adding features like railings or built-in seating, depending on your design.
Remember, while installing composite decking can be a DIY project, it's important to take your time and ensure each step is completed correctly. If you're unsure about any aspect of the installation, it may be worth consulting with a professional.
Maintaining Your Composite Deck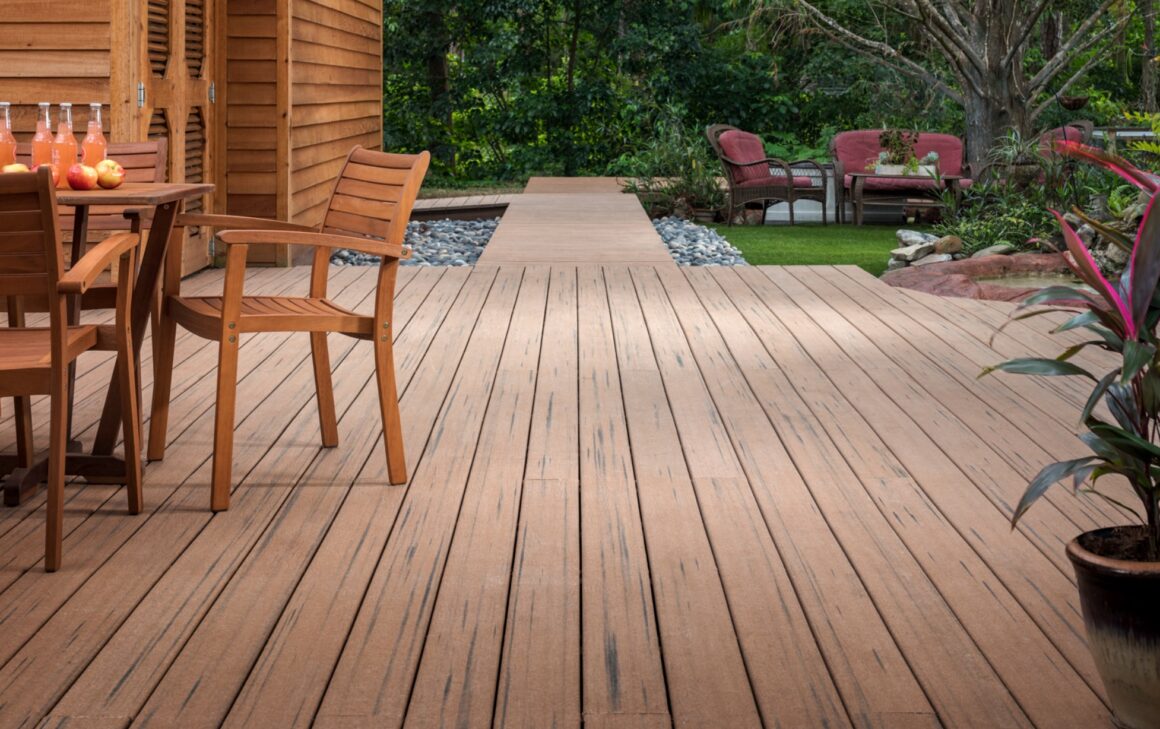 One of the main advantages of composite decking is its low maintenance requirements. Unlike wood decking, it doesn't need to be stained or sealed. However, it's still important to keep your deck clean to maintain its appearance and prevent surface mold.
Regular sweeping and occasional washing with a mild detergent should be enough to keep your composite deck looking its best. For more stubborn stains, a soft bristle brush can be used.
Conclusion: The Impact of a Deck on Your Home and Life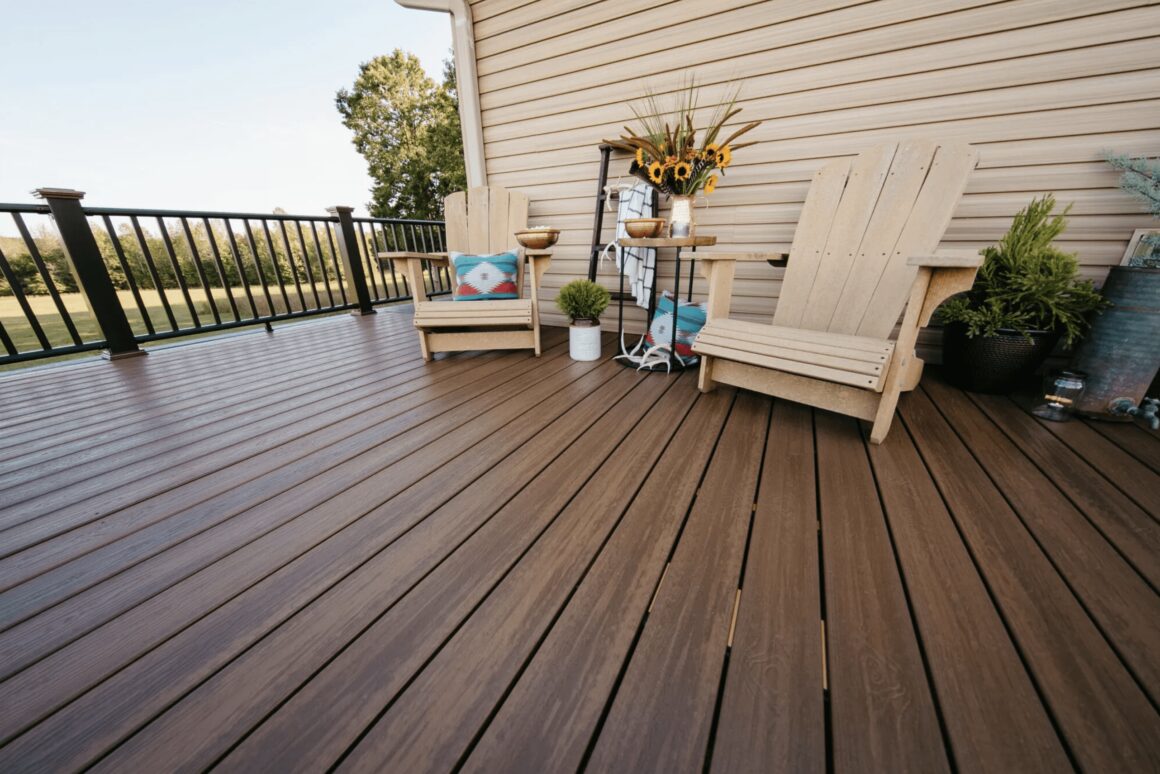 Investing in a composite deck can have a significant impact on your home and your quality of life. Not only can it increase the value of your home, but it also provides additional outdoor space for relaxation and entertainment.
The transformation that a deck can bring to a home is significant. It can turn an unused backyard into a favorite gathering spot or a peaceful retreat. With its durability and low maintenance requirements, a composite deck is a worthwhile investment that can enhance your home and lifestyle for many years to come.