The demand for composite doors has risen in recent years, and for valid reasons. These doors provide numerous benefits, making them a top choice for homeowners looking to enhance their front or back entrance. From boosting home security to elevating energy efficiency and adding a stylish touch to your property, the benefits of installing composite doors in your home are abundant. In this blog, we'll explore the five essential advantages of opting for rock door composite doors.
What is a Composite Door?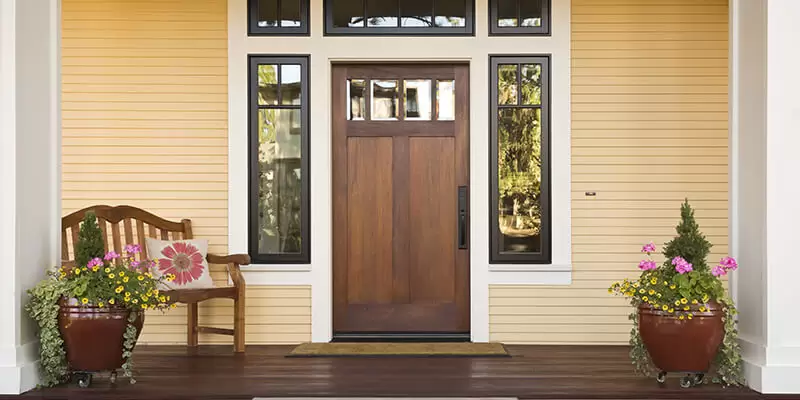 A composite door is a type of door made of a mixture of materials, typically combining a wooden inner frame with an insulating foam core, and a hard-wearing outer skin made of a range of materials such as uPVC, GRP (glass-reinforced plastic), or a hardwood veneer. This combination of materials provides a door that is strong, secure, and energy-efficient, making it a popular choice for many homeowners.
Composite doors offer many benefits to homeowners who choose to install them in their homes. Some of these benefits include:
Composite doors are made from a combination of materials, including high-density foam, PVC, and glass-reinforced plastic (GRP). This unique construction makes them one of the most secure and durable door options on the market. Rock door composite doors are made to withstand the toughest of weather conditions and break-in attempts, making them an ideal choice for homeowners looking to improve the security of their homes.
One of the most important advantages of composite doors is their energy efficiency. These doors are designed to be highly insulated, which helps to keep your home warm in the winter and cool in the summer. This can result in lower energy bills and a more comfortable home environment. In addition, the high-density foam core helps to reduce noise pollution, making composite doors an ideal choice for those who live in noisy areas.
Composite doors are also incredibly low maintenance. Unlike traditional wooden doors, which need to be painted or stained every few years, composite doors are made from materials that are highly resistant to wear and tear. This means that they are unlikely to need to be replaced in the near future, which can save you time and money in the long run.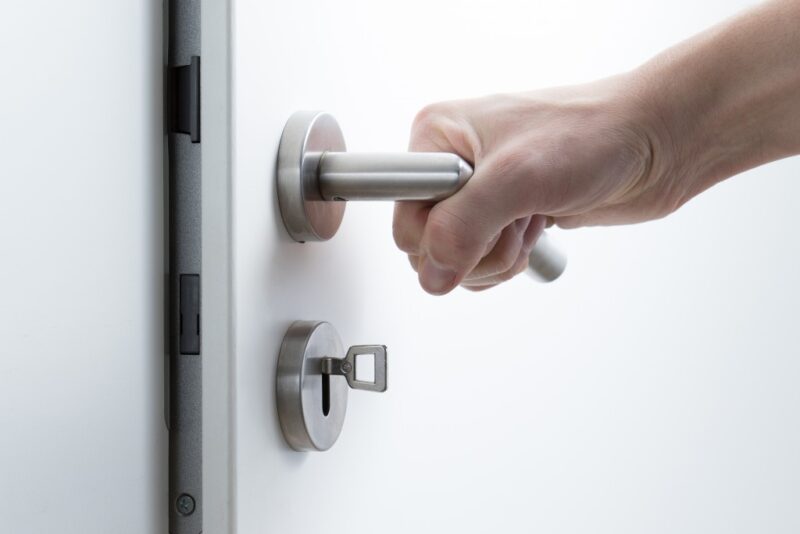 A composite door is a type of door that is made from a mixture of materials, such as wood, PVC, and reinforced steel. This combination of materials provides a high level of security for your home as it is strong, durable, and resistant to impact and tampering. The reinforced steel frame and multi-point locking system used in composite doors provide added protection against forced entry. Additionally, the solid construction of the door and its tight seals prevent any potential gaps that could be used by intruders to gain entry. All these features make composite doors an excellent option for homeowners looking to increase the security of their homes.
Finally, composite doors are very easy to install. They come pre-finished, so you don't need to worry about painting or staining them after installation.  If you are Chinese, there's a chance that you may be interested to learn more about Feng Shui colours and how the colours of your doors can affect you. Check out Feng Shui colors that matches your main door in this article. In addition, composite doors are typically lightweight, which makes them easier to handle during the installation process. With their easy installation and low maintenance requirements, composite doors are a great option for those who are looking for a hassle-free home improvement solution.
Factors to look for when choosing a composite door supplier company
Experience:
Look for a company with extensive experience in the manufacture and supply of composite doors. This will give you confidence in their expertise and the quality of their products.
Product Range:
A good composite door supplier should offer a range of doors to choose from, with different styles, colors, and designs to suit your individual needs.
Quality of Materials:
Look for a company that uses high-quality materials in the construction of their doors, such as uPVC or GRP (glass-reinforced plastic).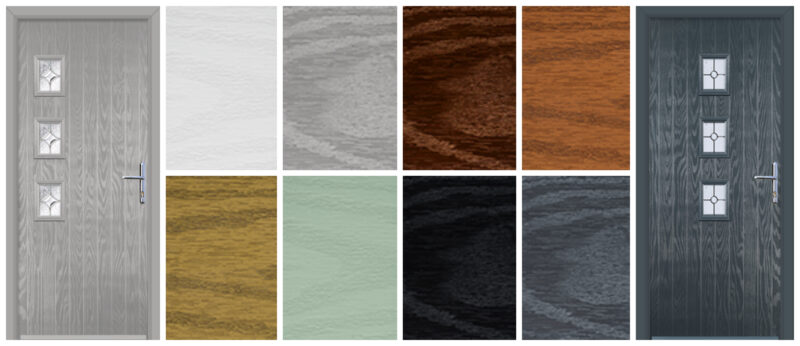 Customization Options:
Consider a supplier that offers customization options, so you can have a door that is tailored to your specific requirements.
Technical Support:
A good supplier should have knowledgeable technical staff on hand to answer any questions you may have and to provide technical support.
Warranty:
Check the warranty offered by the supplier and make sure you understand the terms and conditions of the warranty.
Price:
While it's important to choose a high-quality door, you should also consider the cost. Look for a supplier that offers competitive prices without compromising on quality.
Reputation:
Read online reviews and testimonials to gauge the reputation of the supplier and to make sure they have a good track record of providing high-quality products and excellent customer service.
Final thoughts
Composite doors offer a range of benefits that make them a great option for homeowners looking to upgrade their front or back doors. Whether you're looking for improved security, increased energy efficiency, or a stylish addition to your home, composite doors are definitely worth considering.