Modern technology is transforming every aspect of our daily lives. An example when it comes to televisions are lifts. These devices let you hide your TV when not in use. Usually, you can hide it in the wall, cabinet, ceiling, or even under the bed.
Such tech is a must-have for your home to feel modern. They come with many benefits, which we'll discuss in this post.
Why TV Lifts Are A Must-Have Feature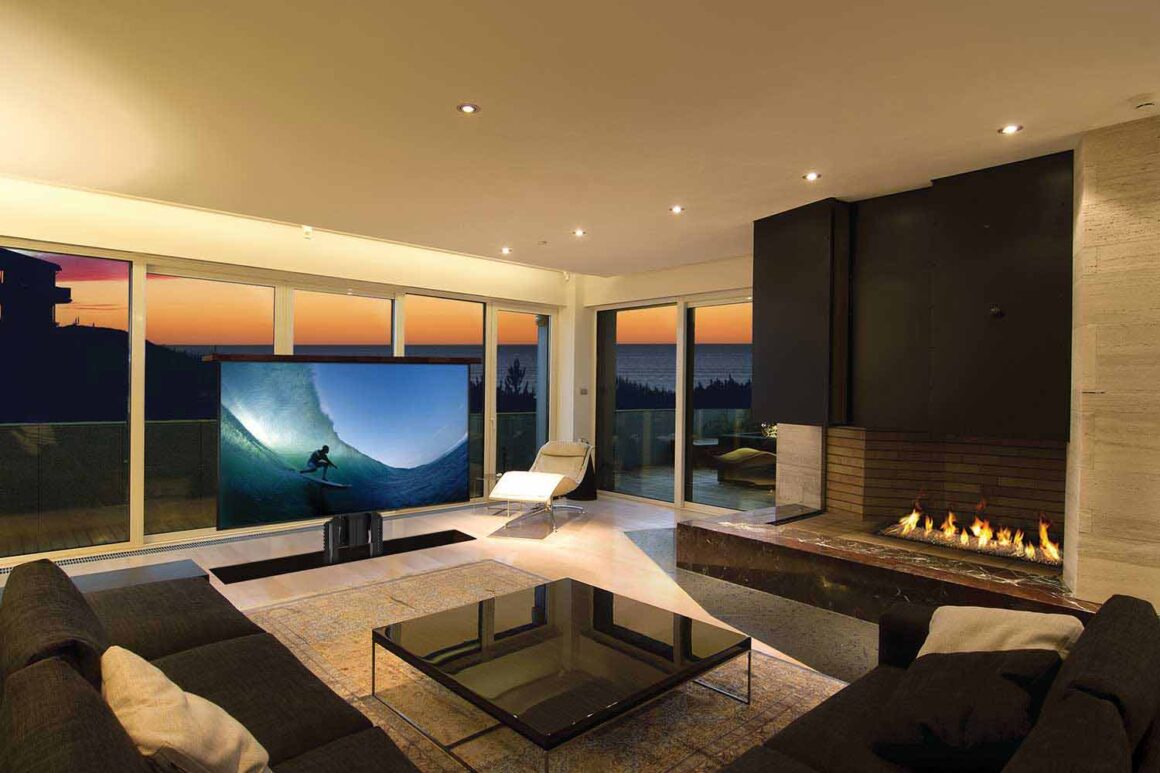 If you are contemplating purchasing a TV lift for your home, know it'll be a worthwhile investment. Here are some reasons why.
They Save Space
With TV lifts, you can skip purchasing a bulky TV stand or wall mount. That is one of the best ways to save space in your home, especially in small rooms. The subsequent advantage is that the extra space will serve other purposes.
For example, you can leverage it for storage or place furniture. You can even put up a decoration for aesthetics. And, since TV lifts hide your television, you get a less cluttered environment when you're not watching the screen.
They Boost Style
A well-design TV lift will amplify your home style. In a way, it's an avenue for you to add more interior designs to your room. If you have blue and white furniture, you can purchase a lift that matches the color scheme. Also, it's a sight when people visit your home, and then your TV pops out in style.
They Protect Your Television
Wall mounts and stands are typically sturdy. However, there's no telling when they'll fail. And when that happens, you risk a trip to the store to buy a new TV. With lifts, your television stays more secure. This is mainly because it's out of the way when not used. Hence, it suffers less chance of falling and damage. Furthermore, having your TV in the open every time makes it subject to dust. A lift can prevent this as well.
How TV Lifts Work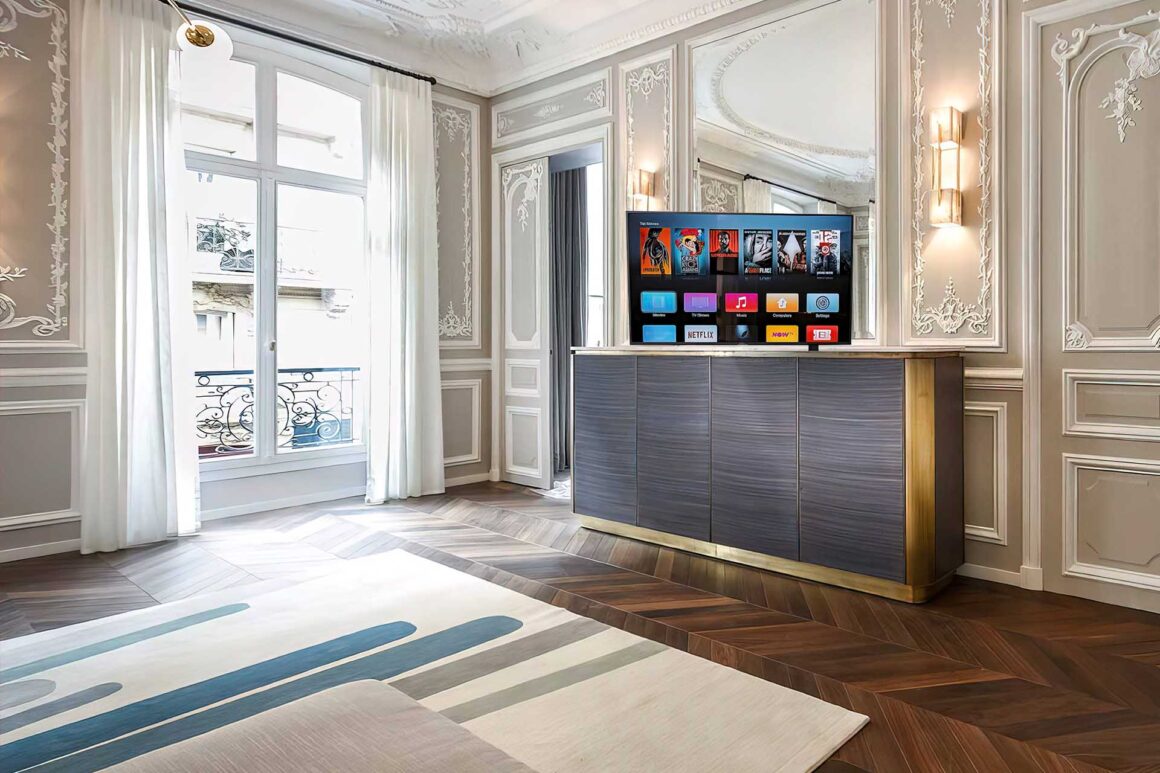 Like the television itself, TV lifts use electricity. They typically feature a motorized system, which adjusts your TV's position accordingly. For instance, if that's an under bed TV lift, the system will raise the television when it's time for viewing and lower it afterward.
You may want to ask, "Won't the TV fall off?" No, it won't. The motorized systems these lifts feature are ultra-sturdy with quality gears, belts, chains, and screws. Rather than break your TV, they'll help protect it and consequently increase its lifespan.
Types of TV Lifts
You'll come across direct TV lift types based on the mechanism they employ. The most common of them include;
Pop-up TV lift
Drop-down TV lift
Swivel TV lift
From the description, you already have an idea of what to expect. A pop-up TV lift will raise your television from below or the sides. Examples are under bed and cabinet lifts.
Meanwhile, drop-down TV lifts will lower the television from above. Such types are usually installed in ceilings.
Swivel TV lift can be pop-up or drop-down. The difference is that they are adjustable to different angles, allowing more convenient viewing.
Summary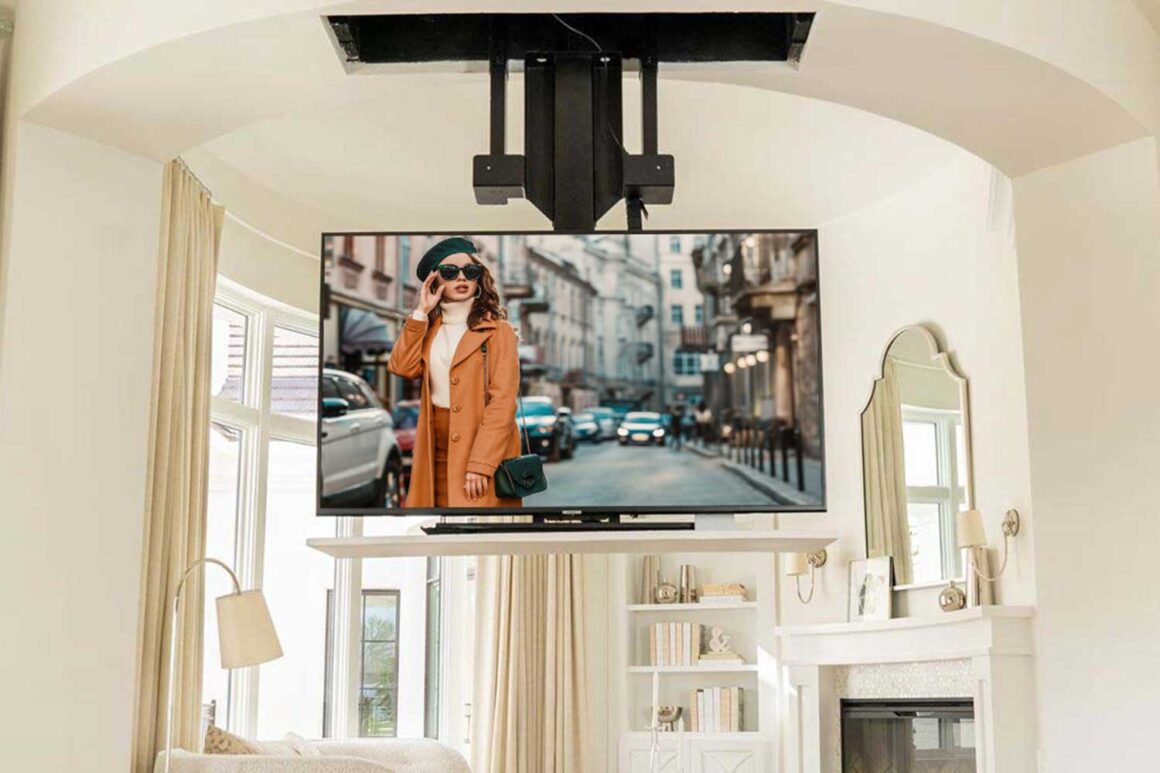 Your modern home needs a TV lift to get more space, keep your television safe, and add grace. They save space by keeping your TV out of view when not in use. And the enclosure in which they hide the television keeps it safe. Then, if the TV lift has a matching design or color scheme with your room, you get more interior style.
You can go with a pop-up, drop-down, or swivel lift. Whichever, it'll serve, and you should find it easy to use. As explained, how these TV lifts function isn't complex, irrespective of the type.
Like to be somewhat unique? Get exhausted without any problem? Everlastingly adjusting your perspective on your home style? Then the Samsung Frame TV is made for you.
Speedy and simple to change, sharp magnets mean you can tap on another attractive edge in your preferred shade – at whatever point you feel like it! Having the option to alter your bezel implies you can change your stylistic layout, change where your television sits, or basically adjust your perspective, and be sure your television will continuously look like it.