As the hot season approaches, the importance of a properly functioning air conditioner becomes apparent. However, many homeowners unknowingly make mistakes that can undercut the efficiency and effectiveness of their AC units, ultimately shortening their lifespan. If properly maintained, air conditioning units are built to last around 12 to 15 years.
If you want to give your AC unit an extended lifespan and avoid regular repairs and replacement, ensure you have professional air conditioning installation and avoid these errors.
1. Poor Thermostat and Vent Placement
Where you place your thermostat can affect its accuracy, leading to unnecessary AC usage. Placing a thermostat near a heat source like a lamp or in direct sunlight can cause inaccurate readings. Blocked AC vents by furniture or curtains can limit airflow, reducing the efficiency of your AC system. It's crucial that your thermostat is positioned in a shaded area and your vents free from obstructions for optimal performance. Professional air conditioning installation will ensure that all AC components, including vent and thermostat, are fixed in the correct position.
2. Neglecting Regular Cleaning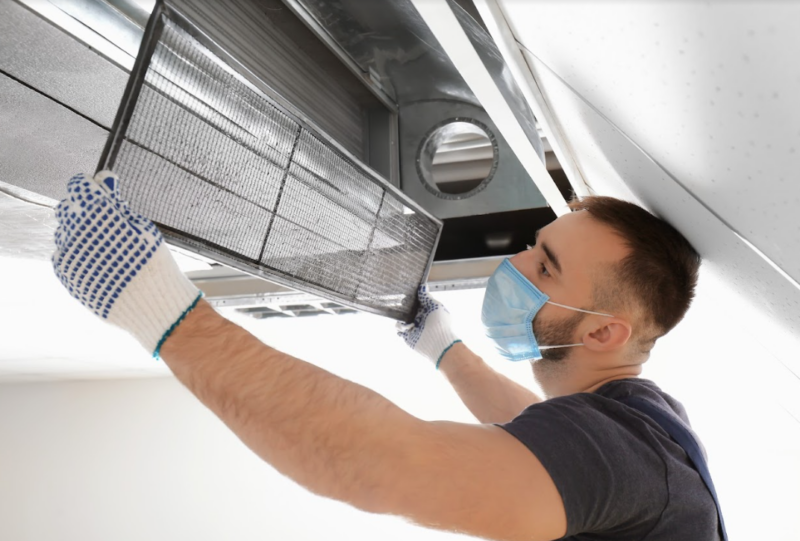 Another common mistake is neglecting to clean your AC unit regularly. The coils behind the grill and in front of the fan can accumulate dirt and debris over time, which will plummet the efficiency of your AC system. When the coils are dirty, they don't transfer heat effectively, making it harder for your AC to cool the air.
It's crucial to regularly clean the coils with a soft brush and rinse with water to keep them free from dirt and debris. This will help your AC system function at its best, reducing wear and tear on your unit and extending its lifespan.
3. Ignoring Filter Maintenance
Your AC filters help to remove dirt, dust, and other particles from the air, improving indoor air quality. Neglecting to change or clean your AC filters can result in poor airflow and even lead to the evaporator coil freezing. To prevent this, change or clean your AC filters at least every three months or more frequently if your system is constantly used to improve airflow and extend the lifespan of your AC unit.
4. Skipping Servicing and Maintenance
Professional servicing and maintenance of your AC unit are essential to ensure it runs efficiently and reliably. Overlooking routine inspections and maintenance can lead to premature failure of electronic parts and other costly damages to your AC system. Schedule regular inspections and maintenance by licensed air conditioning fitters every six months to ensure optimal performance and prevent expensive repairs.
5. Using Incorrectly Sized AC Unit
Installing a unit that is too big for a particular space can lead to frequent cycling, increased wear and tear, and increased maintenance costs. The solution is to properly size your AC unit based on the cooling needs of your space to ensure efficient and cost-effective operation.
Conclusion
By avoiding common AC mistakes, you can extend the lifespan of your unit, save money on repairs and replacements, and enjoy a cool and comfortable home during the hot season for years to come. Just to remind you – ensure to properly position your thermostat and vents, regularly clean your coils and filters, schedule professional servicing and maintenance, and ensure your AC unit is appropriately sized for your space. If you keep these in mind, you can keep your AC unit running smoothly and efficiently and have peace of mind and comfort throughout the year.