In the demanding realm of construction, the safety of workers is paramount. Among the numerous safety equipment pieces, gloves hold significant importance, as they are a first line of defense against myriad risks. The efficacy of a glove in ensuring protection largely depends on its material. This comprehensive guide is designed to shed light on the best materials for construction safety gloves, emphasizing their individual strengths and optimal use cases.
Why Material Choice is Crucial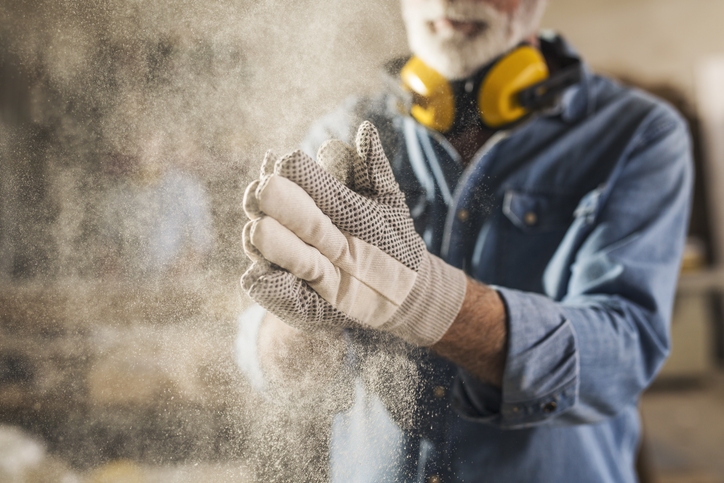 Abrasion and Cut Hazards
Construction sites are replete with sharp objects, machinery, and materials that can easily cause cuts and abrasions. Gloves need to be tough enough to resist these threats without compromising on flexibility.
Thermal Risks
Exposure to extreme heat or cold can have severe repercussion Gloves must be designed to insulate against temperature extremes, especially when working with hot materials or in frigid conditions.
Chemical Exposures
From adhesives and solvents to concrete and other building materials, workers might handle substances that can cause chemical burns or allergic reactions. A glove's material should act as an effective barrier against such agents.
Leading the Charge: Optimal Materials for Gloves
Leather
A time-tested favorite, leather is renowned for its durability, comfort, and resistance to abrasion. Varieties like cowhide, pigskin, and goatskin offer varying degrees of flexibility and toughness.
Cowhide: Known for its balance between durability and comfort.
Pigskin: Resists moisture and stays supple even after getting wet.
Goatskin: Offers superior dexterity and tear resistance.
Nitrile
A synthetic rubber, nitrile is perfect for resisting oils, greases, and certain chemicals. It's also a boon for those with latex allergies.
Foam Nitrile: Provides an excellent grip in wet and oily conditions.
Solid Nitrile: Offers superior protection against chemicals and sharp objects.
Kevlar
Developed by DuPont, Kevlar® is a synthetic material known for its high tensile strength-to-weight ratio, making it five times stronger than steel. It's ideal for cut-resistant gloves.
Polyvinyl Chloride (PVC)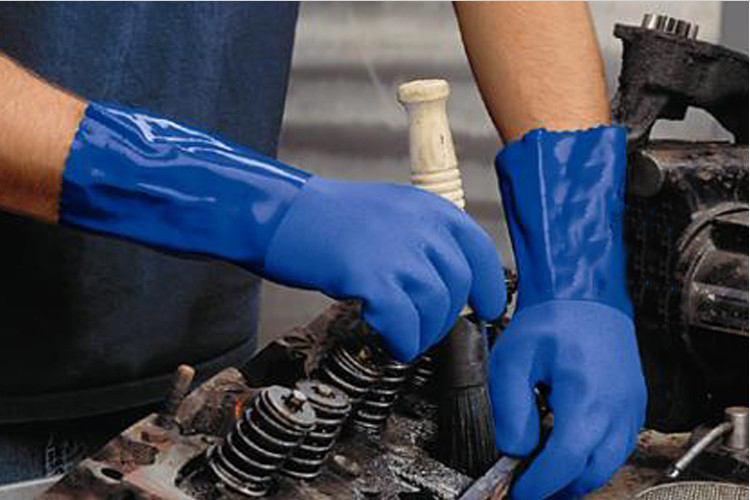 PVC gloves are suitable for handling chemicals, especially acids, bases, and alcohols. They're also flexible and offer good resistance to oil, grease, and abrasion.
Thermoplastic Rubber (TPR)
Used primarily in the reinforcement of glove backhands, TPR offers protection against impact, especially in gloves designed for heavy machinery operation.
Special Considerations
Blended Fibers
To harness the strengths of multiple materials, manufacturers often create blends, such as Kevlar® combined with steel or nylon. Such combinations enhance cut resistance and longevity.
Coated Gloves
Many construction gloves feature coatings, such as latex or nitrile, over a fabric glove base. This enhances grip, water resistance, and protection against specific hazards.
Latex Coated: Offers superior grip in both wet and dry conditions.
Polyurethane Coated: Provides excellent dexterity and tactile sensitivity.
Conclusion
The myriad materials available for construction safety gloves reflect the diverse challenges faced by workers daily. It's imperative to match the glove material to the specific risks and demands of a task, ensuring optimal protection without sacrificing comfort and dexterity. As the construction landscape evolves, one can expect even more innovations in glove materials, further enhancing safety and functionality.