Holidays are occasions brimming with vivacity and exuberance. Such special occasions definitely call for unique decorations. With family, friends, and guests flocking in and out of your residence every other day, one would definitely want to spice up their house decorating plans.
There are several ways one can revitalize their house with decorating plans. One might like to adorn their doorsteps with boughs, garlands, or wreaths or enhance the house's beauty by putting miniature showpieces on display. However, the one thing that will drastically spice up one's house decoration is exterior lighting installation. Fancy lights are an excellent way to instill a sense of welcomeness, warmth, and brightness in one's home.
If you are wondering what kind of lights would be the best choice for your holiday decorations, you have landed on the right page! This article will take you on a brief tour of the various kinds of holiday lights available in the market and provide you with insights to make an ideal choice.
LED Lights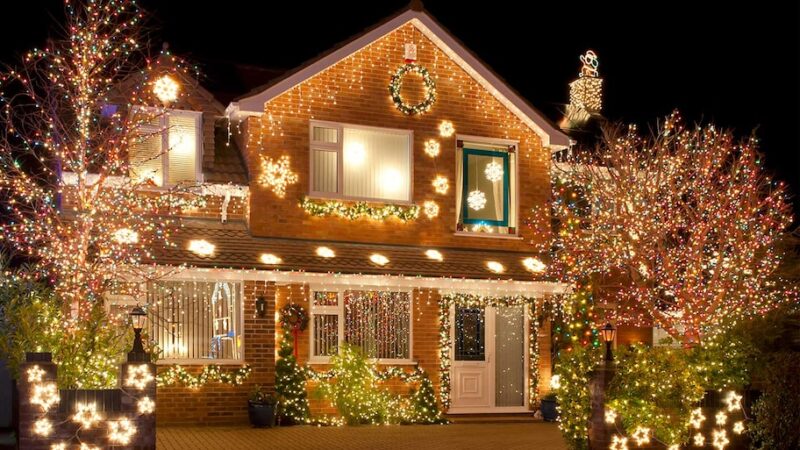 One of the most compelling and captivating ways to enliven one's house decoration is to install the exterior with LED lights. LED lights are gaining massive traction worldwide. These lights have definitely earned the status of being the ideal type of light globally. Whether thinking of installing lights in the house's interior or exterior, LED lights can do both.
What makes these LED lights different from other types of lights is their cost-effectiveness, usability, functionality, and energy usage. These lights utilize way less power to work efficiently. Additionally, one can connect as many strings of lights as they want to create a fascinating display for the holiday decoration.
LED lights are available in two primary colors- warm yellow and cool white. These are the most commonly preferred and used colors. However, one should consider trackable and changeable LED lights if one wants to get a whole spectrum of colors. These systems are equipped with a handy remote to set the color of the light at one's convenience.
Traditional Incandescent Lights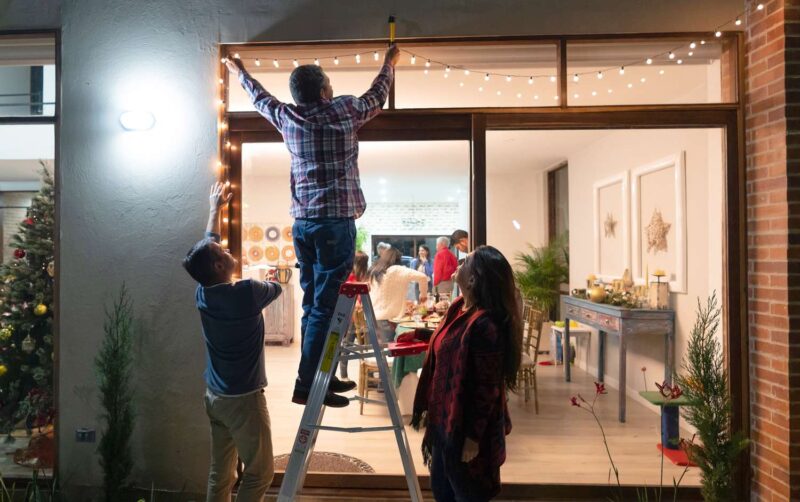 Incandescent lights, also known as mini lights, have been used since ancient times. If one wants that strikingly glowy Christmas look for the winter, incandescent lights are the right choice for them. However these lights tend to cost less upfront, but if one looks at the bigger picture, incandescent lights tend to cost more over time.
Additionally, these traditional lighting systems are known to have various bulb issues in the future. These issues may include flickering bulbs, burnt-out bulbs, etc. One must remember that these lights come at the cost of running from store to store to get the bulbs fixed after every few months of use.
Projection Spotlight Systems
If one is looking for something more convenient than the traditional strings of light for the holiday season, then one great option would be the projection spotlights. These spotlights are an excellent way to illuminate one's home. Additionally, projection spotlights can be a manageable installation process. They can be easily fixed on the front yard facing the house. They are an excellent choice for someone looking to save time on holiday decorations.
Another captivating factor about projection spotlight systems is their wide range of projection designs. These designs include snowflakes, Christmas trees, Santa Claus, reindeer, bells, and many more.
Battery-Operated Lights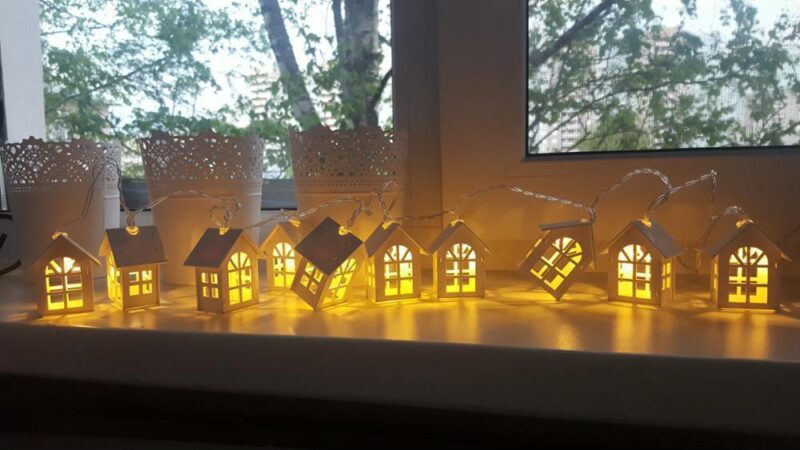 One can easily adorn their house with strings of lights. However, enhancing the shrubs, plants, and bushes in one's garden can be difficult. Such a situation is where battery-operated lights come to the rescue. Battery-operated lights are an excellent choice to embellish the garden as they are flexible and can be displayed anywhere. These lights do not require a power source to function. Thus, making them ideal for decorating far-off places from the house.
Ceramic Lights Or Large Bulbs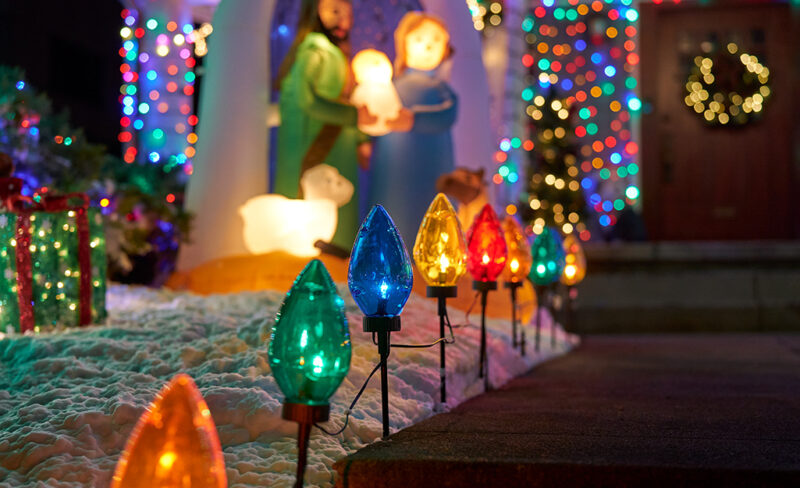 These old-fashioned lights, which can be used indoors and outdoors, give off a traditional holiday appearance. The 25-foot-long light strand has 27 screw-on incandescent glassware bulbs in five colors. Clips have been sculpted into the sockets to make it easier to install the lights and position them at one's convenience.
These traditional or retro lights can be seen almost everywhere every holiday season. These lights are known to give off a whiff of nostalgia.
Net Shaped Lights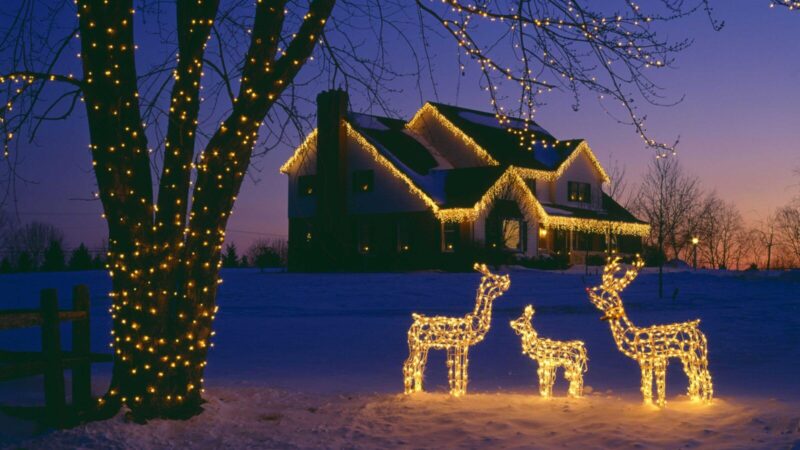 Sorting the Christmas lights and then putting them together again for a striking display can sometimes be highly laborious. According to energy saving LED under cabinet lighting simplelighting.co.uk ,one can now choose to avoid all these hassles by using net lights. Net lights are already pieced together to avoid the task of setting them up. These lights are typically used for hedges, shrubs, fences, balconies, etc. Net lights are available in warm white, cool white, warm yellow, cool yellow, multicolor, and numerous other colors.
Additionally, these lights are a perfect fit for anyone trying to provide a uniform and consistent decoration to their house.
Icicle Lights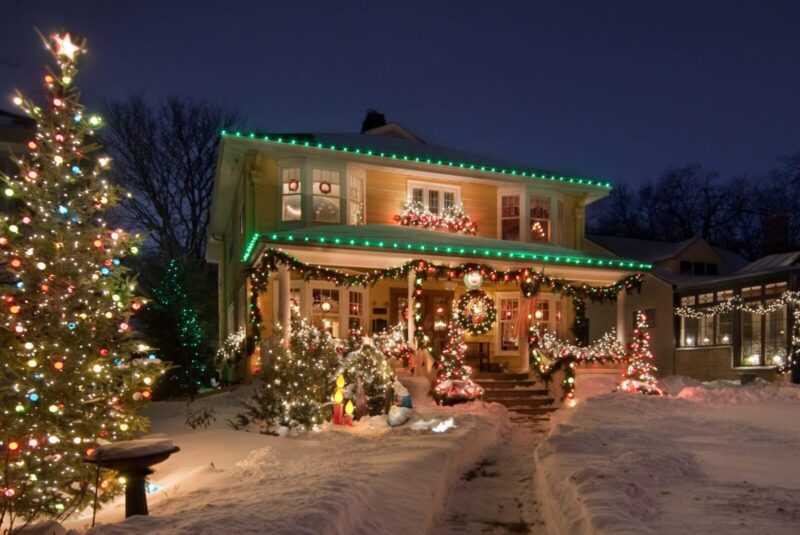 One of the most beautiful sets of lights one can get their hands on is a pair of icicle lights. These lights are an impeccable choice to give one's house a Christmassy look by providing a snow-like appearance. One can install these lights on the top of their house, balcony railings, and fences no matter where they live.
These lights are available in the market in cool and warm colors of white and yellow. Additionally, due to technological advances, icicle lights are now equipped with a controllable remote. One can easily change the settings like brightness, lighting modes, memory function, and many other functions to suit their preference.
Conclusion
Choosing the right set of lights for holiday decoration is an essential task. This is because the lighting system is the ultimate deciding factor of how beautiful your decorations are. With the help of the factors mentioned above, one can easily tread the path of choosing the ideal type of lights for their holiday house decoration plans.
Additionally, while choosing the right type of light for oneself, one must take in consideration the size and proportion of the lights, the brightness offered, the flexibility of usage, and durability of the lighting system.