Choosing the right software for 3D floor plans can be tricky, but you can note some key considerations when selecting a program. This article will give you a better idea of what to look for when buying 3D floor plan software.
However, let's first talk about the basics of a 3D floor plan software and why you need one.
What Is A 3D Floor Plan?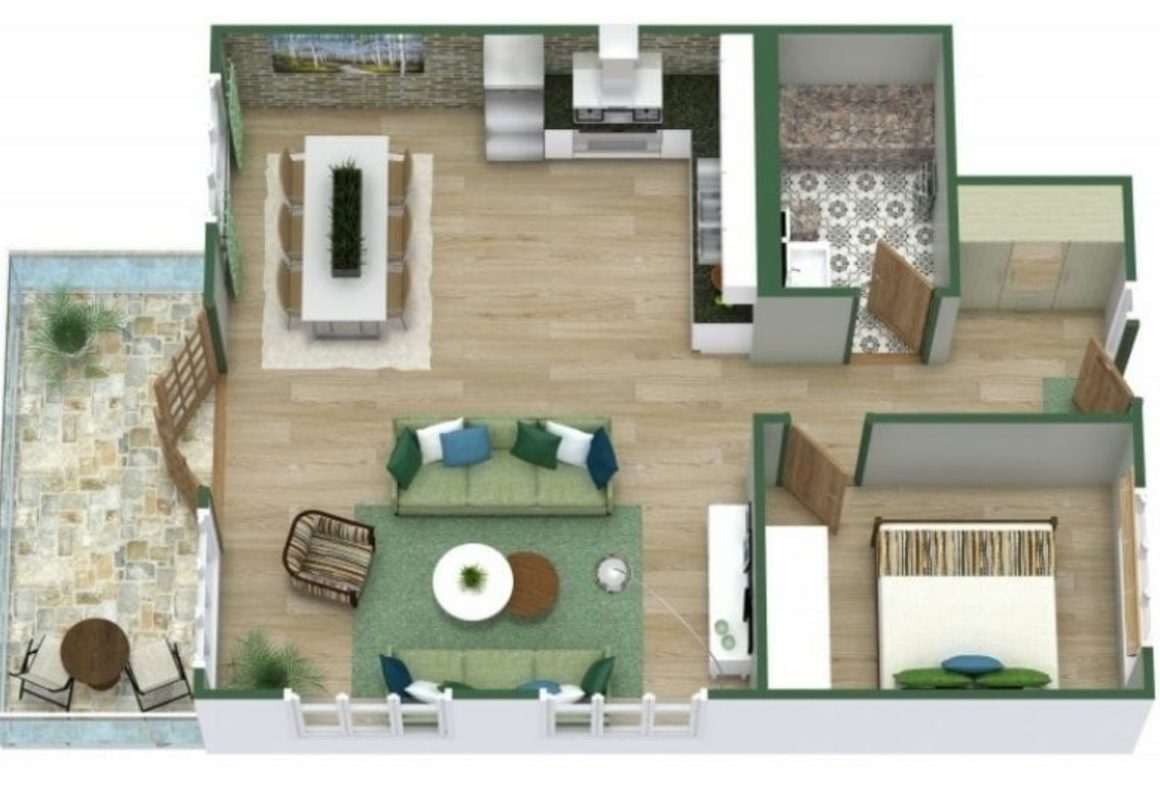 A 3D floor plan is an architectural drawing to visualise an interior space. The primary purpose of creating a 3D floor plan is to show how different elements (such as walls, doors, windows, etc.) fit together. You can then use these drawings to design spaces, including rooms, offices, retail stores, and more.
There are several reasons to use 3D floor plan software:
• These programs allow you to share your designs with others easily.
• They make it easier for you to collaborate on projects with other people.
• They offer a variety of features that can improve your workflow.
These benefits are significant if you work in a team environment. If you have multiple designers or architects working on a project, using a 3D floor plan program allows them to see each other's designs simultaneously. It also makes it easy for everyone to comment on changes made by another person.
In addition, many companies use 3D floor plans to communicate ideas and concepts to clients. They can also present a clear picture of how a space would look to potential buyers. Finally, these programs are great for marketing purposes.
Choosing A 3D Floor Plan Software
Now that you know the basics of a 3D floor plan and why you need to buy one, it's time to look for the best 3D floor plan software. Here's a list of things to consider:
1. What Are Your 3D Rendering Quality Requirements?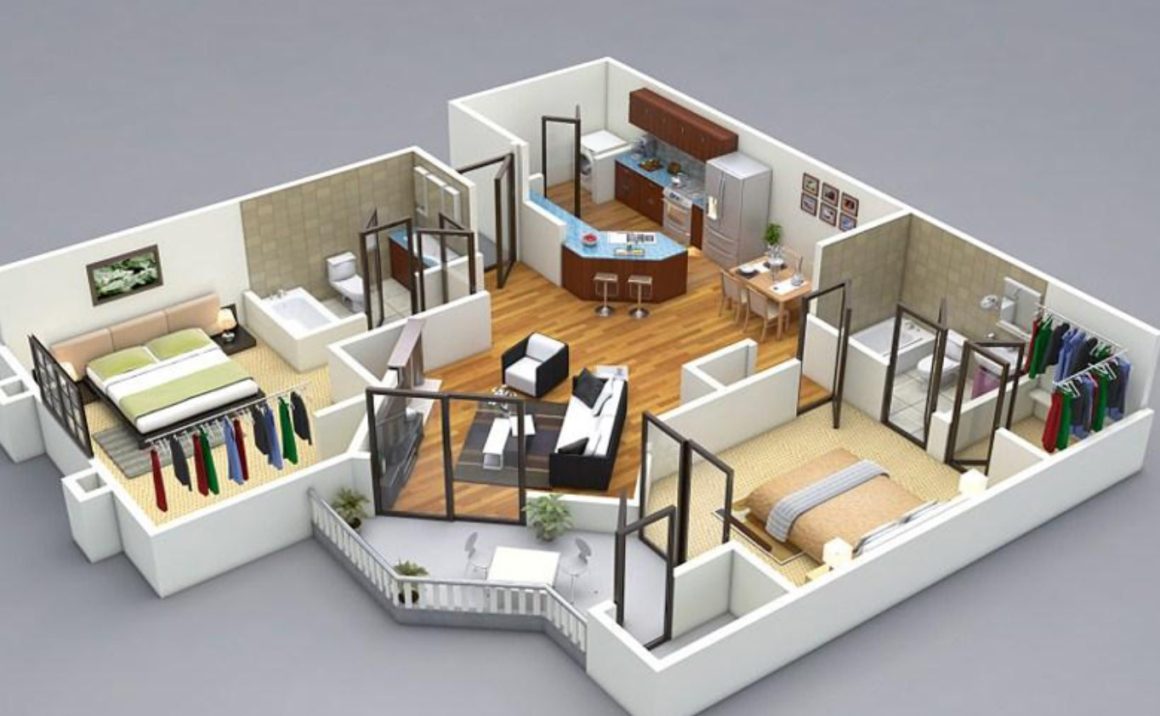 One of the most vital factors to keep in mind when choosing a 3D floor plan application is rendering quality. You should select a program that offers high-quality images.
A high-quality 3D render floor plan includes accurate colours, sharp details, and smooth surfaces. Unfortunately, not all applications offer high-quality images. Some only produce low-resolution images that lack detail.
When evaluating a 3D floor plan app, pay attention to the following qualities:
• Colour accuracy: Do you want your 3D floor plans to reflect the actual colour of the room accurately? Does the software support CMYK printing?
• Details: Can you see fine details such as furniture, fixtures, and appliances? How well does the program handle shadows?
• Surface quality: Does the software include realistic textures and materials?
• Resolution: How detailed do you want your 3D renderings to be? Higher resolution means sharper details and smoother surfaces.
• Rendering time: How long will it take to generate a single image? The faster the process, the better.
2. How Long Does It Take To Learn?
Knowing how long it takes to learn the program is also essential. It includes the initial learning curve, the ongoing maintenance required, and the time it takes to familiarise yourself with the program. Time is money, so invest in a program requiring minimal training.
The learning curve depends on the ease of use of the program. It's another thing to think about when choosing 3D floor plan software. This criterion refers to the user interface and the program's overall functionality.
Some programs require users to learn complex commands and menus. Others may look complicated but only have regular functions. Ensure the program has intuitive controls, so you don't have to spend too much time learning how to use it.
When choosing a 3D floor plan software, ask yourself questions such as:
• How easy is it to operate the program?
• Does the program have an intuitive user interface?
• Are there any special tools or features I might need to learn?
• Does it provide enough customisation options?
• Is there a manual or a video tutorial I can use?
3. What Projects Will You Create With It?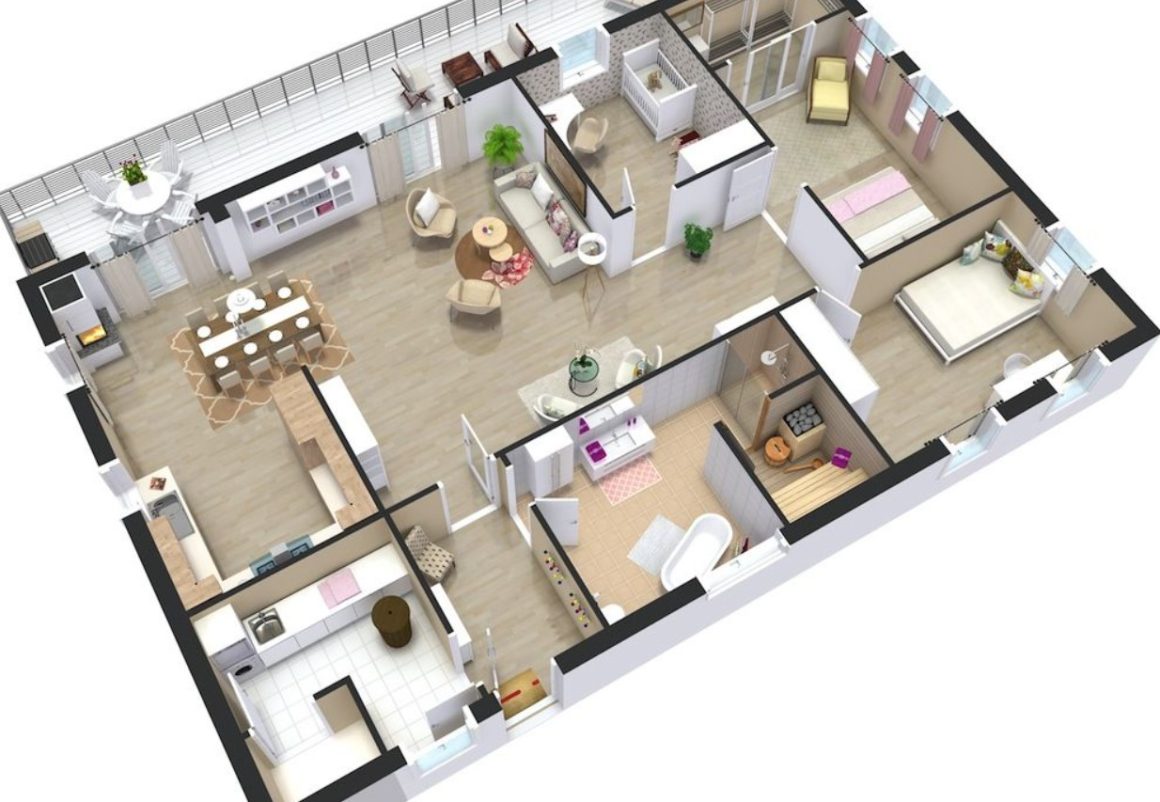 The third factor is whether it supports projects you already have. If you're planning to design a home renovation or a simple dining room makeover, you'll probably need a program that allows you to import existing drawings easily.
Not all 3D floor plan apps allow you to import files from other applications. So, ensure your chosen program is compatible with your current workflow.
For example, if you currently use computer-aided drafting (CAD) software, you should check whether the 3D floor plan app you choose supports CAD file formats.
Your requirement for 3D floor plans also depends on what type of project you'll be handling. If you're designing a house, you'll likely need a 3D floor plan that's capable of creating interior and exterior views.
Meanwhile, if you're planning a design for a commercial building, you'll probably need one that provides more than just interior and exterior views.
4. Will You Collaborate With Other People?
Collaboration is another important consideration when choosing software for 3D floor plans as you may not always work alone on a project. Sometimes, you'll collaborate with other people with different roles.
For example, you may work with architects, contractors, engineers, and real estate agents, each playing a role in a construction project.
Besides, some 3D floor plan apps offer collaboration capabilities. They let you share designs with others using cloud storage. These types of programs are ideal for teams because they enable everyone to access the same set of files at the same time.
5. What Are Your Hardware Requirements?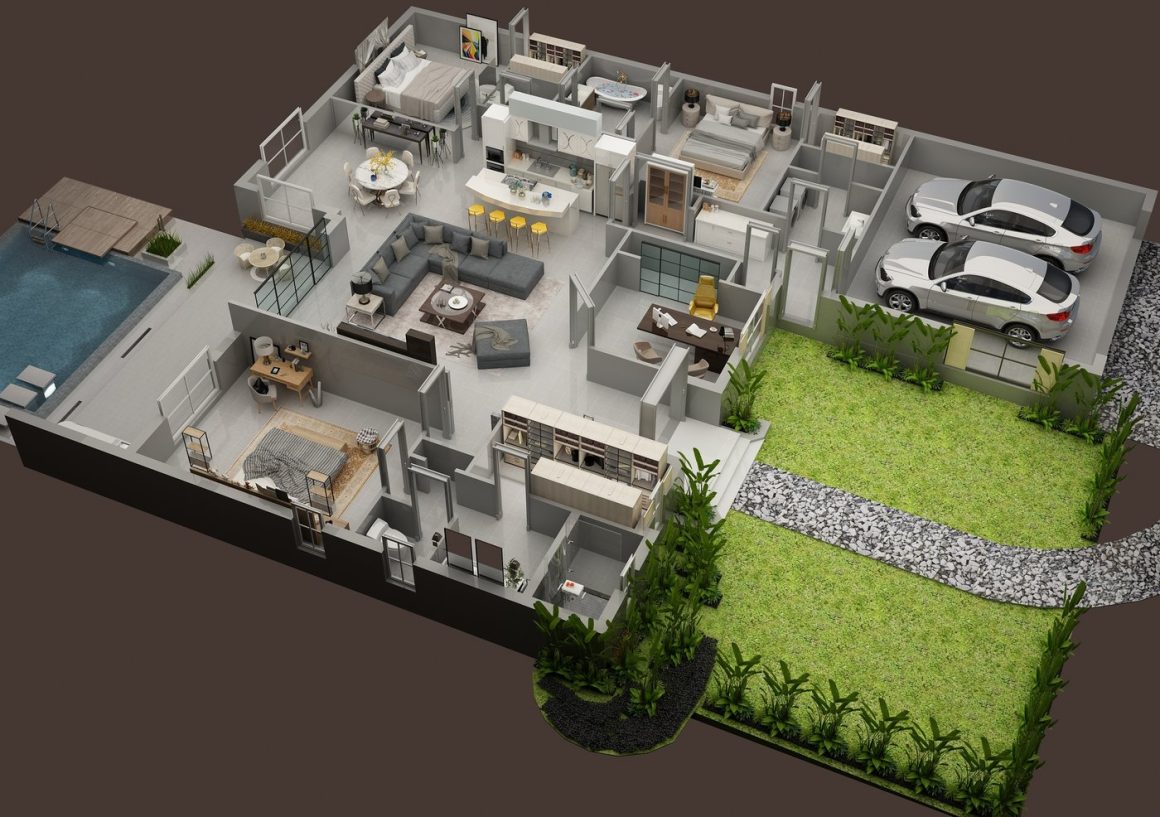 Hardware requirements refer to the hardware components needed to run the program. Some programs require high-end computers, while others will run smoothly on low-powered devices.
Before buying a 3D floor plan app, ask yourself these questions:
• What operating system do I want to use?
• Do I need to install the program locally, or does it come pre-installed on my device?
• Do I need to buy extra licenses for each team member?
• Do I need a high-speed internet connection?
The device you use to view your 3D floor plans also matters. There are online and downloadable versions of 3D floor plan apps. Depending on your architectural needs, you may prefer one over the other.
Online 3D floor plan apps usually don't require any installation; all you need is an internet connection. Conversely, some offline 3D floor plan apps are available for download. These programs are easy to use but don't support collaborative editing.
6. How Much Does It Cost?
Lastly, you'll need to consider how much money you will spend on 3D floor plan software. The cost of a 3D floor plan application varies depending on its features. You can find free 3D floor plan apps online, but most lack advanced features.
If you're looking for simple software that lets you create basic 3D floor plans, you can try free trial versions of 3D floor plan apps. However, if you want something that has all the bells and whistles, then you'll have to pay for it.
Conclusion
Choosing a 3D floor plan tool doesn't have to be complicated. Ensure you consider all of the factors discussed in this article before making your final decision.