In today's fast-paced world, it's simple to keep your home safe and secure. Vivint's smart home security system allows you to easily protect your family and property. This article guides you through the straightforward steps to set up a smart home system with Vivint. You can say goodbye to worries about your home's safety and welcome the convenience and peace of mind a modern security system provides.
Understanding Vivint's Smart Home Security System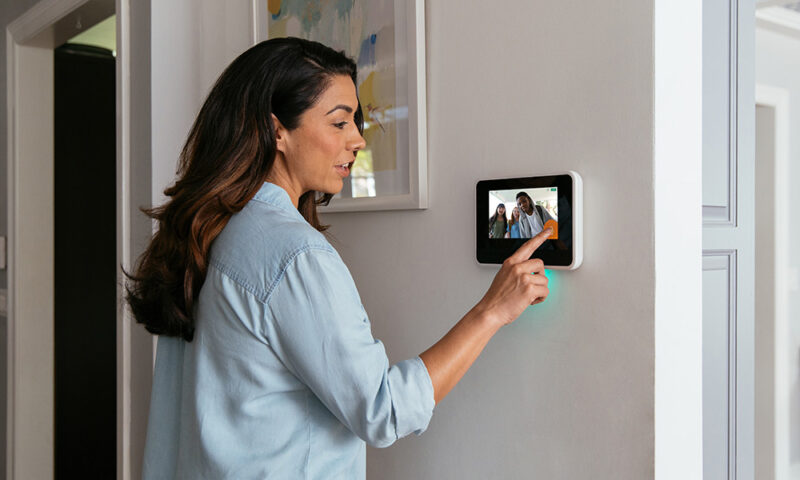 What makes Vivint unique is its proprietary Smart Deter technology. This intelligent system utilizes a mix of bright light and varying loud sounds to identify and deter real threats. Smart Deter is really clever–it can tell the difference between someone breaking in versus just your pet making noise or some debris falling. It does this by checking out the sound, motion, and impact in your home. So it won't get tricked and set off false alarms all the time like some security systems do.
Vivint's deterrence-focused method aims to frighten off intruders before a break-in occurs through:
A powerful 3000-lumen LED strobe light that temporarily blinds intruders
A 110+ dB siren that disorients and draws attention to the property
Verbal warnings that explicitly tell trespassers to leave
Unlike old alarms that only go off once someone's inside, this new technology stops problems before they even happen. It's like having a smart shield for your home. While alarms react after a break-in, Smart Deter acts to ward off break-in attempts ahead of time.
Vivint's intelligent analysis also minimizes false alarms that burden many security systems. It learns how things usually happen at home, so it hardly ever sends alerts that aren't needed. This is way better than regular systems that can bug you with lots of unnecessary alarms. This prevents wasting first responders' time while still detecting real threats.
Vivint's special Smart Deter tech helps stop crimes before they even start and makes sure false alarms hardly ever happen. It's like having super-smart security for your home.
Vivint Home Security Packages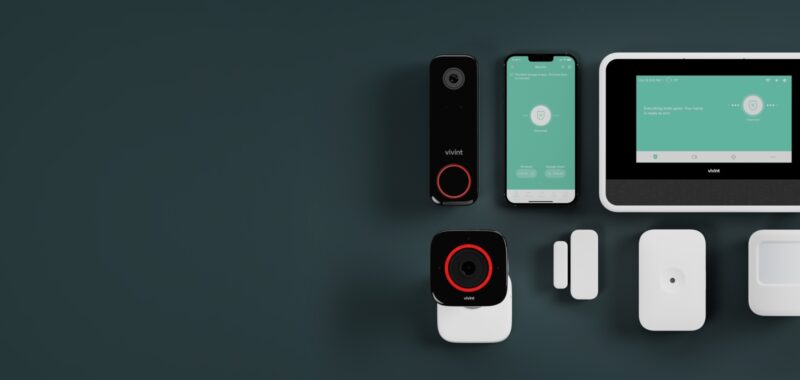 When you decide to get a Vivint Smart Home Security System, make sure you choose the package that's right for you. Vivint Home Security Packages has different packages you can pick from. They vary from basic security to super smart home control. You can go to their website and look at all the packages together to figure out which one is best for keeping your home safe and making it easier to manage.
The packages change depending on what's inside, how you can control them from far away, what smart things they can do, and how much they cost each month. Whether you want video monitoring, environmental protection, smart lighting, or hands-free voice control, Vivint likely has a package to meet your home's unique requirements. Carefully reviewing the options will ensure you choose a cost-effective plan with the features most important to you.
Plans for Vivint Monitoring
| | | |
| --- | --- | --- |
| Smart Security Monitoring | Smart Home Monitoring | Smart Home Video Monitoring |
| $29.99* | $39.99* | $44.99* |
| Mobile Access | Mobile Access | Mobile Access |
| Entry, smoke, and CO detection | Entry, smoke, and CO detection | Entry, smoke, and CO detection |
| Medical pendant support | Medical pendant support | Medical pendant support |
| Professional 24/7 monitoring | Professional 24/7 monitoring | Professional 24/7 monitoring |
| | Smart home integration | Smart home integration |
| | | Video surveillance |
The Core Components of Vivint's Smart Home Security System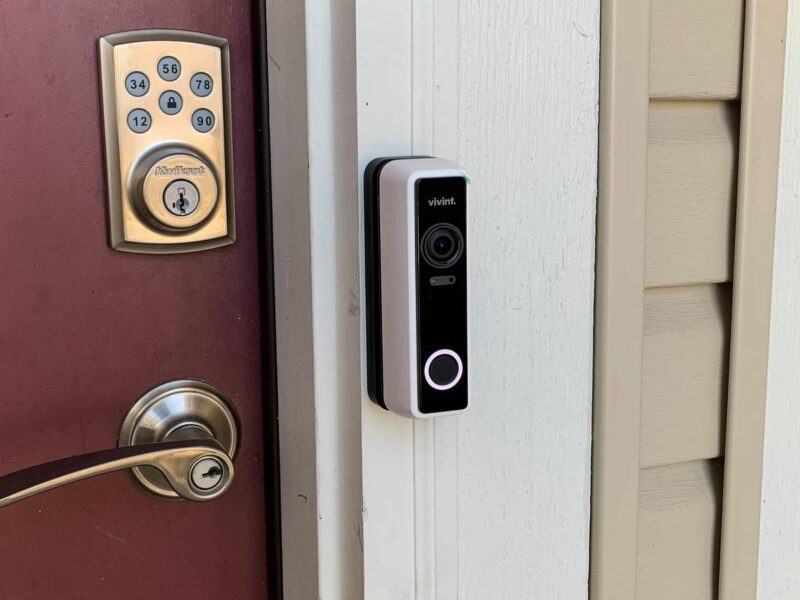 While many security systems provide protection, Vivint stands out with its exclusive Smart Deter technology and range of innovative components. Let's explore what makes Vivint a top choice for homeowners.
Vivint App
Vivint enables complete control of your home security system through a single intuitive app. Arm or disarm your system, view live video feeds, adjust smart devices, and get instant notifications–all from the convenience of your smartphone. Vivint makes monitoring and managing your home on the go easy.
Vivint Doorbell Camera Pro
A key part of Vivint's system is the Doorbell Camera Pro which features an industry-leading 180° field of view to detect and protect packages. With its 4K HDR video and night vision, you'll enjoy crystal-clear footage day or night. Two-way audio allows you to greet visitors too.
Smart Home Control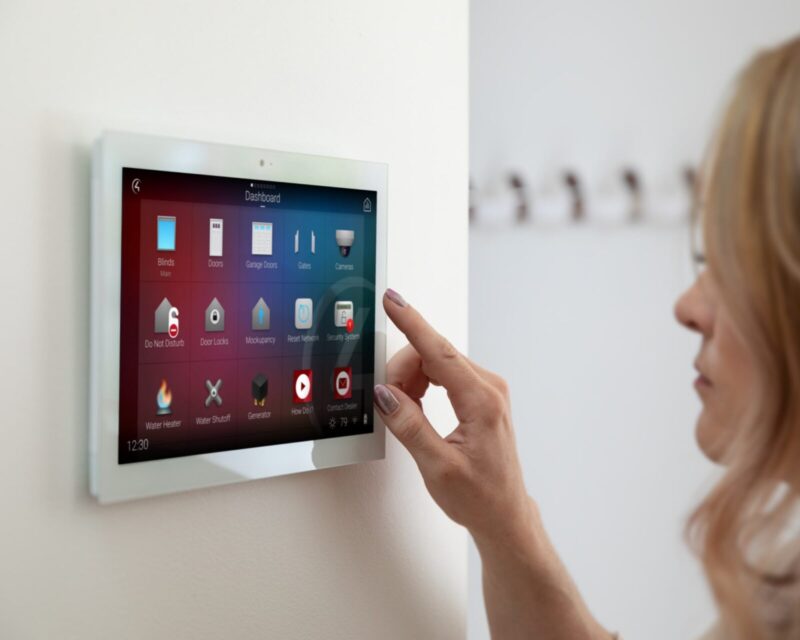 Vivint facilitates the seamless integration of devices like lights, thermostats, and locks through the Smart Home app. Control your entire smart home from one centralized platform for unmatched convenience.
Sensors
Strategically placed indoor and outdoor sensors continuously track entry points like doors and windows. If a sensor detects suspicious activity, the Smart Deter system activates, and you receive instant mobile alerts.
Garage Door Control
Don't overlook your garage–Vivint allows you to remotely operate your garage door from your smartphone. An extra layer of protection for one of the most vulnerable access points.
Safety Alarms
From smoke and carbon monoxide detectors to flood and freeze sensors, Vivint has alarms to notify you of disasters before major damage occurs. 24/7 monitoring ensures swift emergency response.
The Installation Process
Getting a Vivint smart home security system is easy. You can set it up on their website or app. Then, on the day you choose, Vivint's Smart Home Pros will come to your home with everything they need. They're really good at what they do, so they'll put in cameras, sensors, smart locks, and other stuff in your home in a pro way.
The technicians will optimize the placement and setup of the equipment based on your home's unique layout and security needs. After installation, a technician will thoroughly show the Vivint system and app and answer any questions. You'll learn how to access your system remotely, view footage, and receive notifications to track your home from anywhere. The technician will remain until you're fully satisfied with your new smart home system. Additional online tutorials simplify the transition. With Vivint's skilled installers, you'll have a customized system up and running quickly.
Benefits of Choosing Vivint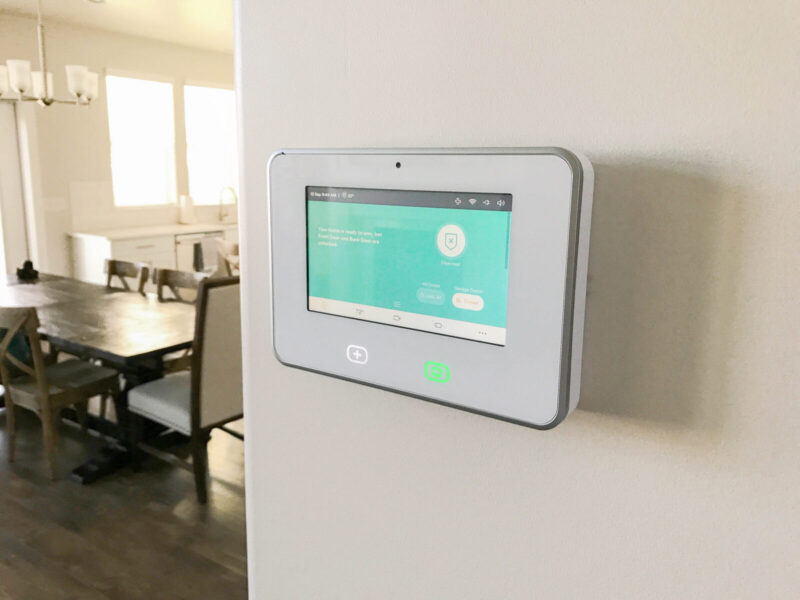 Once your Vivint system is operating, the benefits go beyond its advanced features. With flooding nationwide recently, 24/7 monitoring is clearly important. Let's explore why Vivint is more than just a purchase – it's an investment in safety and convenience.
24/7 Professional Monitoring
Vivint's Emergency Response Center is like a superhero team that watches over your home all day and night. If something sets off an alarm, these security experts call the police in just one minute. That means you can feel really safe.
Convenience of Professional Installation
No need to struggle with tricky DIY installations. Vivint's Smart Home Pros will set up your system like pros, so you can relax.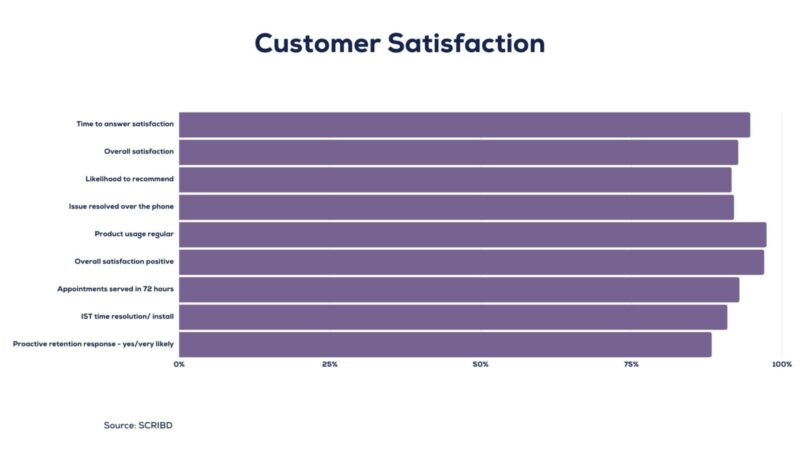 Frequently Asked Questions
How does Vivint's Smart Deter technology differentiate between real threats and false alarms?
By analyzing sound, motion, and impact, Smart Deter can identify human intruders versus other triggers like pets. It deters real threats using light and sound.
What makes the Vivint Doorbell Camera Pro stand out from competitors?
With 4K HDR video, 180° field of view, and night vision, the Doorbell Camera Pro captures crystal clear, wide-angle footage day and night.
How does Vivint ensure users' privacy and data security?
Vivint uses industry-standard encryption and authorizes access through users' verification. Only authorized users can view camera feeds and access system data.
The Bottom Line
Getting Vivint smart home security can give you peace of mind. Vivint has high-tech gear like security cameras, doorbell cams, and smart locks. It also has handy features like mobile access and 24/7 monitoring. Installation is fast and professional. Although you need a long contract and pro installation, Vivint is a top pick for full home security. Protect your home with automation, real-time alerts, and fast emergency response. Vivint makes home security easy and complete.