As a homeowner, first impressions can often last a lifetime. That's why, when it comes to elevating the aesthetic appeal of your home, the exterior should be your starting point. From sprucing up the facade to investing in landscaping, every detail contributes to the overall allure of your property. In this comprehensive guide, we'll delve into key exterior renovations that can transform your home from mundane to magnificent.
Essential Safety Measures For Exterior Renovations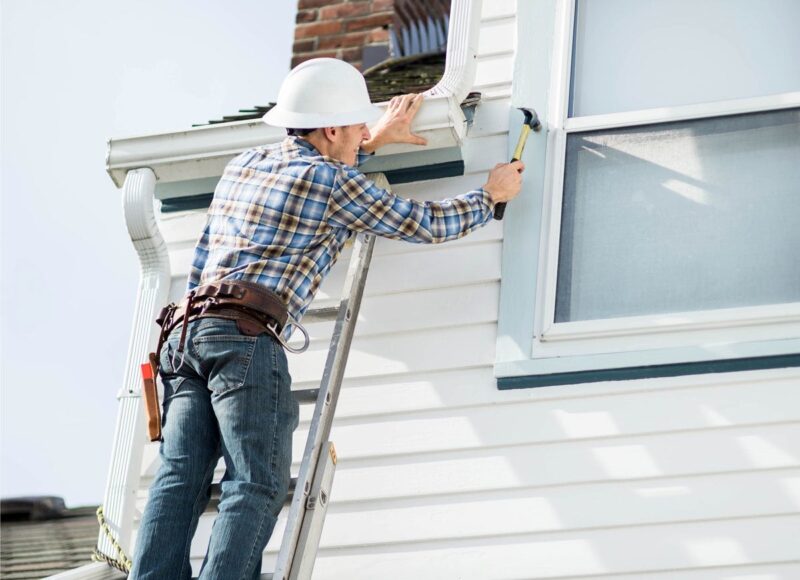 When taking on sizeable exterior renovations, it's paramount to ensure the safety of both workers and residents. But safety is not just about wearing the right gear; it's about creating a secure environment. Here are some indispensable safety tools and practices to consider:
Concrete Barrier Hire: These solid barriers are a godsend. They play a pivotal role in demarcating renovation zones, shielding against unauthorised entries, and mitigating unforeseen accidents. If your renovation involves structural alterations or the risk of falling materials, these barriers become indispensable.
Fencing and Signage: Installing temporary fencing around the perimeter of your renovation site is a great way to keep out curious onlookers and wayward pets. Proper signage, and alerting about ongoing work and potential hazards, further enhance site safety.
Safety Gear: Ensure every worker on site has access to and uses the necessary safety gear. That includes hard hats, safety goggles, gloves, and high-visibility vests. Such equipment drastically reduces the risk of injury.
Secure Storage: Tools and materials should be securely stored at the end of each workday. Not only does this prevent theft, but it also ensures that dangerous tools aren't left lying around, posing a potential hazard.
Regular Safety Checks: Before work begins each day, it's a good practice to check the renovation site for potential hazards. This might include ensuring scaffolding is secure, checking for loose wires, or verifying that all tools are in safe working order.
Landscaping And Garden Overhaul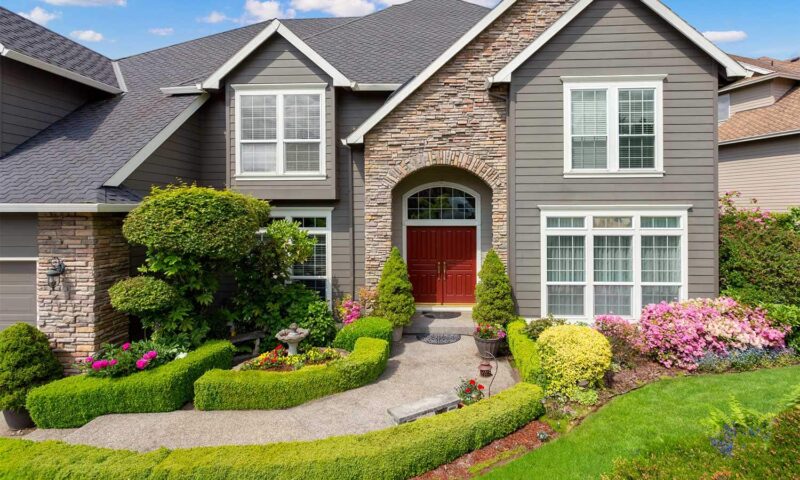 Your garden serves as the green threshold to your abode. A well-maintained lawn, an array of blooming flowers, and perhaps a water feature can instantly up the charm factor. Consider integrating trending layouts, weaving together open spaces and cosy corners. And don't shy away from adding a garden path. It not only aids in navigation but also adds a touch of elegance.
Revamping Driveways And Walkways
Over time, driveways and walkways can suffer wear and tear. Cracks, uneven surfaces, or outdated materials can detract from your home's aesthetic appeal. Consider redoing these spaces with durable materials. For a touch of sophistication, cobblestones or patterned concrete can be a winning choice.
The Power Of Paint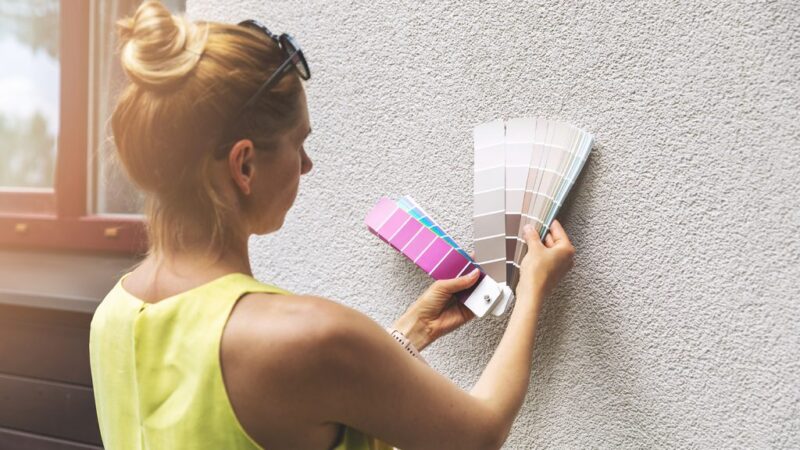 Never underestimate the transformative capability of a fresh coat of paint. The facade of your home acts as the backdrop to all exterior features. Opt for colours that resonate with the surroundings and reflect your personal style. Neutral tones can offer a timeless appeal, while bolder hues can make a statement.
Upgrade Your Front Door
The entryway to your home should be both welcoming and secure. Investing in a sturdy, stylish front door can make all the difference. Choose from materials like solid wood, fibreglass, or metal. Depending on your home's architectural style, you might want a traditional design or a more contemporary look.
Your home's exterior sets the tone for what lies within. Investing time and resources into curating a beautiful outdoor space not only boosts curb appeal but also enhances the overall value of your property. As you embark on this transformative journey, remember to keep safety in mind, especially with the aid of tools like concrete barriers, ensuring that the renovation process is smooth and accident-free. Happy renovating!