Traditional sash windows are a classic feature in many older homes. However, over time, these windows can become loose and rickety. If you're in the Essex area and facing such issues, considering a sash windows repair in Essex might be an excellent solution.
Not only do these repairs restore the windows to their former glory, but they can also add value and comfort to a renovation project, ensuring the timeless charm of the property remains intact.
Why Repair Sash Windows?
There are several benefits to repairing original sash windows rather than replacing them:
Preserve Historic Character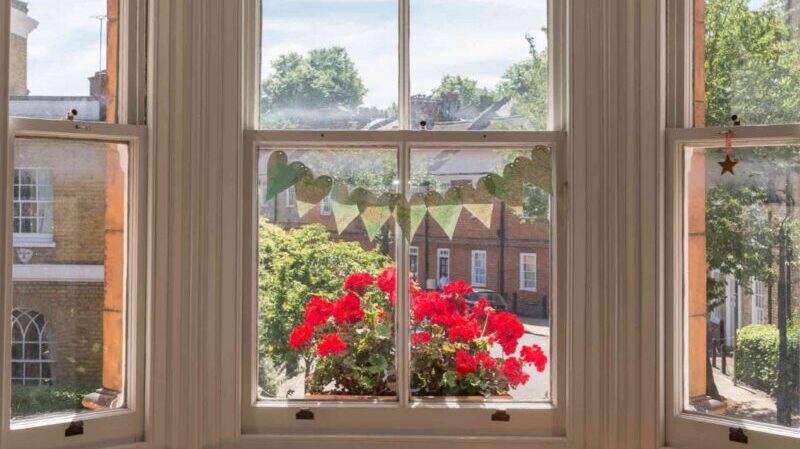 Sash windows are part of the architectural heritage of many homes built before 1950. They have a distinctive appearance with their larger panes of glass, thin frames, and ability to slide up and down.
Repairing sash windows instead of replacing them helps retain the historic aesthetics and original architectural details of a home. This is especially important for period homes and historic properties.
Increase Energy Efficiency by reglazing with double-glazing
Contrary to popular belief, well-sealed, properly working sash windows can have thermal performance, rivalling new replacement windows. Reglazing, weatherstripping and adding secondary glazing make them energy-efficient and draft-free.
This avoids the energy loss of completely replacing the windows. Retrofits like sash locks and tighter frames also boost efficiency.
Comparison between New Sash Windows with Standard Double Glazing and Original Sash Windows Retrofitted with Fineo Glass
| | | |
| --- | --- | --- |
| Criteria | New Sash Windows with Standard Double Glazing | Original Sash Windows with Fineo Glass Retrofit |
| Thermal Conductivity (U-Value) | Typically 1.1 W/m²K | Approximately 0.7 W/m²K |
| Thickness | Approximately 24 mm | Approximately 7 mm |
| Acoustic Insulation | Offers good sound insulation, reducing outside noise by a significant level | Superior sound insulation due to the thin, yet highly effective Fineo glass layers |
| Lifespan & Durability | Glazing starts failing after 5 years | 25+ years glazing lifespan expectancy |
| Cost Efficiency | Typically cost-effective in the short term, but long-term savings are evident | Might be costlier initially due to retrofit process, but savings emerge in long-term due to superior thermal efficiency |
| Aesthetic Authenticity | Modern look but can be designed to mimic historical aesthetics | Maintains the genuine, historical look of the original windows |
Reduce Costs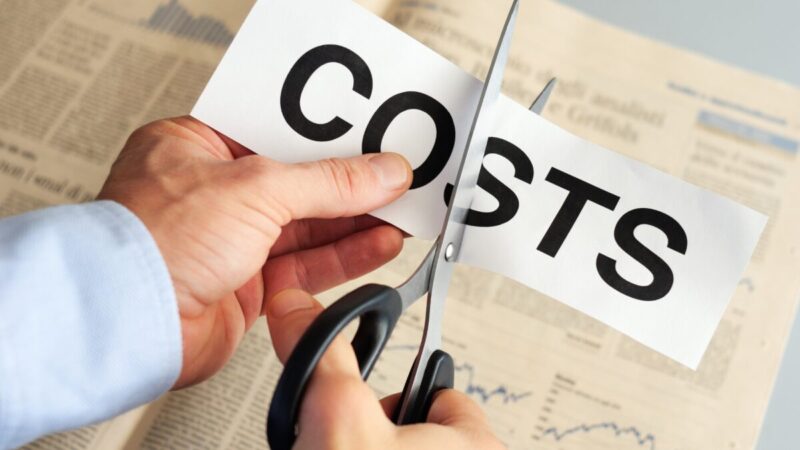 The answer often lies in understanding the materials and labour costs. Sash window repairs typically require significantly fewer resources than a full window replacement.
Why? Because repairs focus on preserving and enhancing the existing structure rather than discarding it for something entirely new. This means you're not just saving on the cost of new windows, but also on the installation and other associated expenses.
Moreover, repairs are a budget-friendly option that offers both economic and environmental benefits. By choosing to repair, you're not only reducing your expenditure but also minimizing waste, making it a sustainable choice for the eco-conscious homeowner.
Let's delve deeper into the costs to give you a clearer perspective:
| | |
| --- | --- |
| Task/Service | Cost Range |
| Sash Window Draught Proofing | |
| Small/Medium sash windows | £290.00 – £508.00 |
| Large Sash Windows | £380.00 – £788.00 |
| Venetian Sash Window | £500.00 – £988.00 |
| Sash windows on spiral balances | £550.00 – £988.00 |
| Sash Window Repair | |
| Sash window sill replacement | £250.00 – £480.00 |
| Sill splice | £180.00 – £380.00 |
| Stiles/Front Cheeks | £175.00 – £320.00 |
| Replacement Sash | £450.00 – £850.00 |
| Overhaul | £300.00 – £580.00 |
| Sash Window Refurbishment | |
| Overhaul & Draught Proof and Decoration | £930.00 – £1220.00 |
| Sash Window Double Glazing | |
| Double glazing existing sash windows | £720.00 – £1380.00 |
| Manufacture and fit double glazed sashes in original frame | £880.00 – £1900.00 |
| Full Window Replacement | £2230.00 – £3580.00 |
Improve Functionality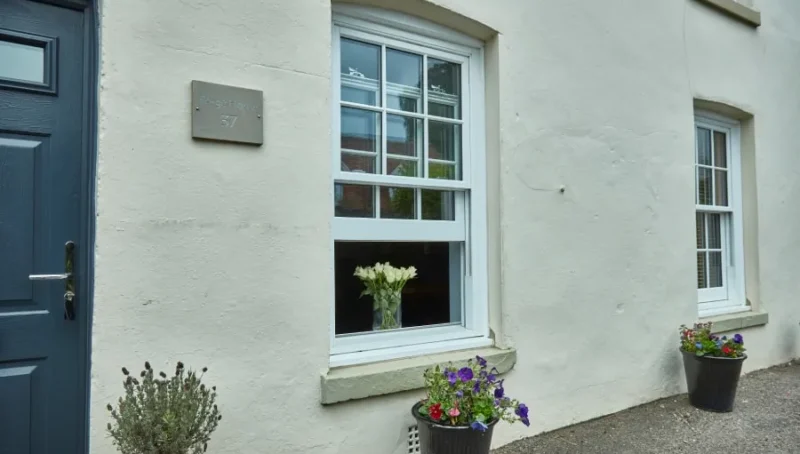 Repairs can make old sash windows glide smoothly again, restore counterweights for easy opening and closing, tighten wobbly frames, and replace broken cords.
This restores their functionality and use. They become easier to operate and properly functional again.
Typical Repairs for Sash Windows
Some of the most common sash window repairs include:
Reglazing – Reputtying and sealing panes
Repairing sash cords – Replacing broken cords that enable opening
Reinforcing frames – Adding glue blocks to strengthen loose joints
Weatherstripping – Sealing gaps with rope caulk or vinyl strips
Painting – Paint promotes longevity and seals drafts
Increasing Home Value
Opting for sash window repairs can significantly elevate a property's worth. Authentic, well-preserved windows are a prized feature in vintage homes, signalling to potential buyers that the property seamlessly marries contemporary updates with its inherent historical allure.
Choosing to repair sash windows is a strategic move for homeowners sprucing up a heritage property. By meticulously restoring them, one can achieve a harmonious blend of traditional aesthetics and contemporary functionality.
When restored with expertise, sash windows not only stand the test of time but also bolster a property's market value by showcasing a perfect balance of authenticity and modern-day efficiency.
Home renovation can often get expensive really quickly, but worry not. Here is an article that will help you understand how to save money on home renovation.
Renovating a home often involves various aspects that homeowners need to consider to increase their property's value and enhance its aesthetics. An essential part of a home that should not be overlooked during renovation is the windows. The right window repairs or replacements can significantly impact a home's overall appearance and energy efficiency. For those looking to make informed decisions about window replacements or repairs, https://maverickwindows.com/window-replacement-plano/ is a valuable resource offering a wealth of information and expert guidance.