Design, in general, varies from country to country, from taste to taste. There are those of us that love old-style furniture and designs, there are those who are more lovers of a contemporary style and there are those that love futuristic designs. It all comes down to personal preference and the layout of the place that is being designed or redesigned.
What we need to point out are the fact that leaning toward the Scandinavian style of furniture and design is growing more and the years. There are a lot of us that have at least a piece or two that is a part of Scandinavian furniture. To some, it is very difficult to explain why is that so, while others know exactly why they love it so much.
The article today will deal with Scandinavian style and furniture and we will try to explain to you why is it so popular. Great style pieces with great durability and quality are hard to find but if you look closely you just may find some close to your fingertips. If you are looking for a unique piece of Scandinavian furniture for your home, office or apartment then look no further.
Before we can explain why Scandinavian design is so popular, we must first define what it is. This style of design is marked by its simplicity, natural colour schemes, and clean approach, which aims to combine two things: practicality and beauty. Scandinavian design philosophy may be traced back to basic lines and airy spaces, as well as a desire to avoid clutter at all costs. These concepts apply to all aspects of design; therefore, they go well beyond furniture. Scandinavian architecture, electronics, and much more exist, but we most frequently associate it with interior design, which includes furniture, ceramics, textiles, and lighting.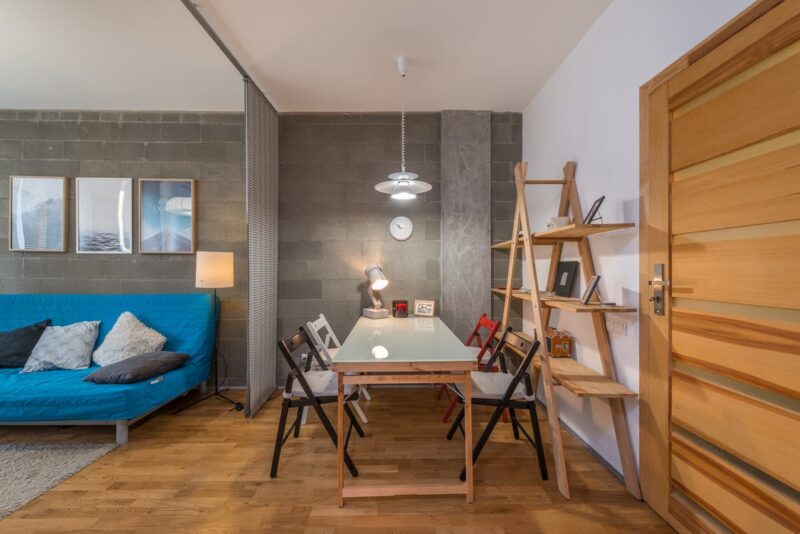 The nicest part about this design is that it keeps everything to a bare minimum for the purpose of utility and aesthetics. It removes all of the extraneous elements and focuses on showing the finest of what that specific product has to offer.
Aside from furniture, many designers are going for Scandinavian colours such as natural and monochromatic, which refers to bright, warm whites as well as black and tan. Puffs of different colours are also employed as embellishments, further enhancing the genuine beauty of Scandinavian minimalism. Colours that are profoundly based in nature, such as sage, grey, blue, and various hues of brown, are among the most popular.
Another factor contributing to the popularity of these designs is the prominence given to organic and natural materials in this design philosophy. Scandinavian and Nordic countries have a different relationship with nature than other countries, and they proudly present that through their designs. Wood, lighting, natural colour schemes, cotton and wool are what are featured the most here and there is another thing they implement a lot, that sort of completes everything, and that is houseplants. Houseplants have taken a significant place in this design philosophy and you can now rarely see a picture or even a real household done this way that does not have at least one bigger houseplant involved and placed somewhere.
Another great thing about this design philosophy is the fact that Nordic minimalism allows you to invite peace and calmness into your home without creating a cold space that is repellent. Some even describe this style as full of vitality without being chaotic and that is mainly why it is so appealing to so many of us. It is somewhat of a special capsule that surrounds us and allows for our mind to clear and be as simple and effective as the space that surrounds us. Some positive vibrations come from this that are hard to explain, yet so simple to grasp.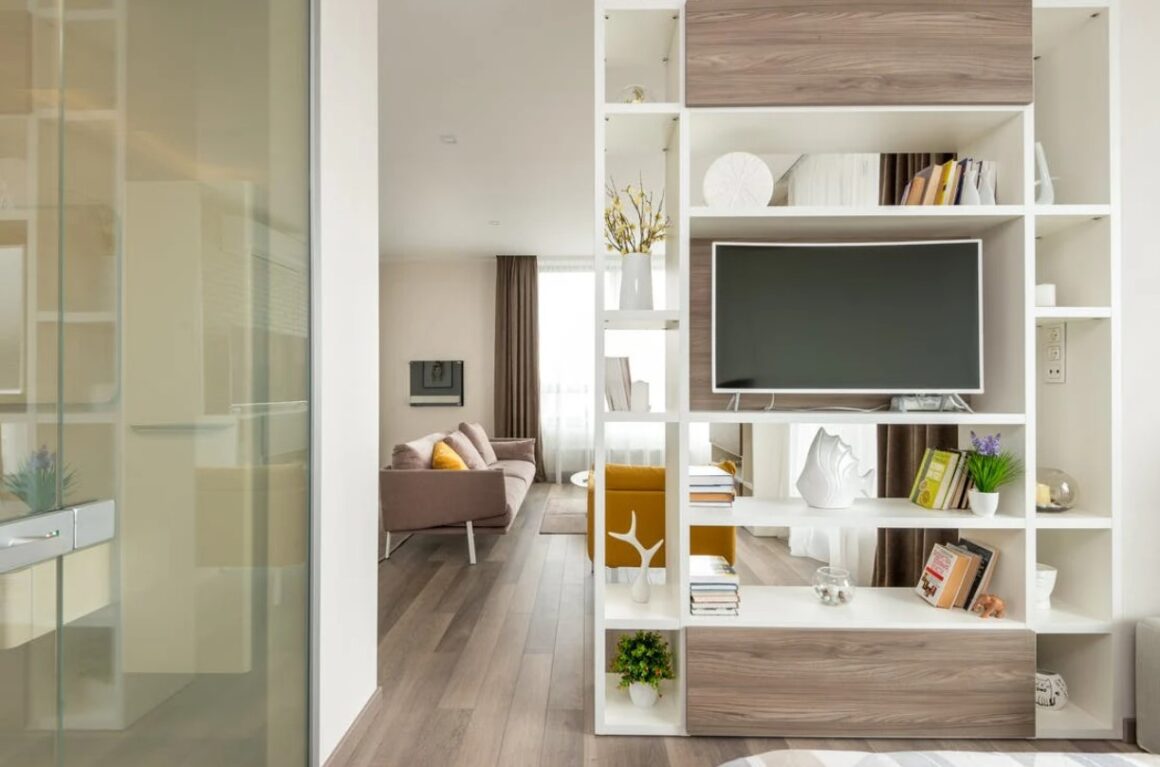 Now is the time to recap everything and to try and explain why is this so appealing and why do most of us see it as a special thing.
As we already mentioned this design philosophy is marked by a focus on very clean, simple lines that incorporate minimalism and functionality without the need to sacrifice beauty. When you read all this you instantly know what draws a lot of people to this.
In this day in age of consumerism where there are plenty of things being made and sold, most of us want or need as much stuff as possible to make our life simpler and more beautiful.
Scandinavian furniture and the design philosophy, in general, allow all that but without you having to clutter your home with a lot of different things.
It is best suited for those that love a lot of bright colours because it revolves around whites that supply natural daylight for as long as possible, and that warm the space which is another important thing. This style emphasizes materials, colours, and layouts that appear airy and light. When you combine all of this with a few light bursts of colour and natural textures and materials, you can get a sense of serenity and warmth in any space decorated in this manner.
Furniture depends heavily on natural wooden surfaces and basic geometric shapes and does not have any unnecessary details that take away from what you really should be focusing on. This is what most of us aim toward and this is why we opt for Scandinavian style furniture and design. Minimalism, with beauty, natural shapes, colours and details are what places you in a nearly nature-like environment that adds to that serenity and calm feelings we look for.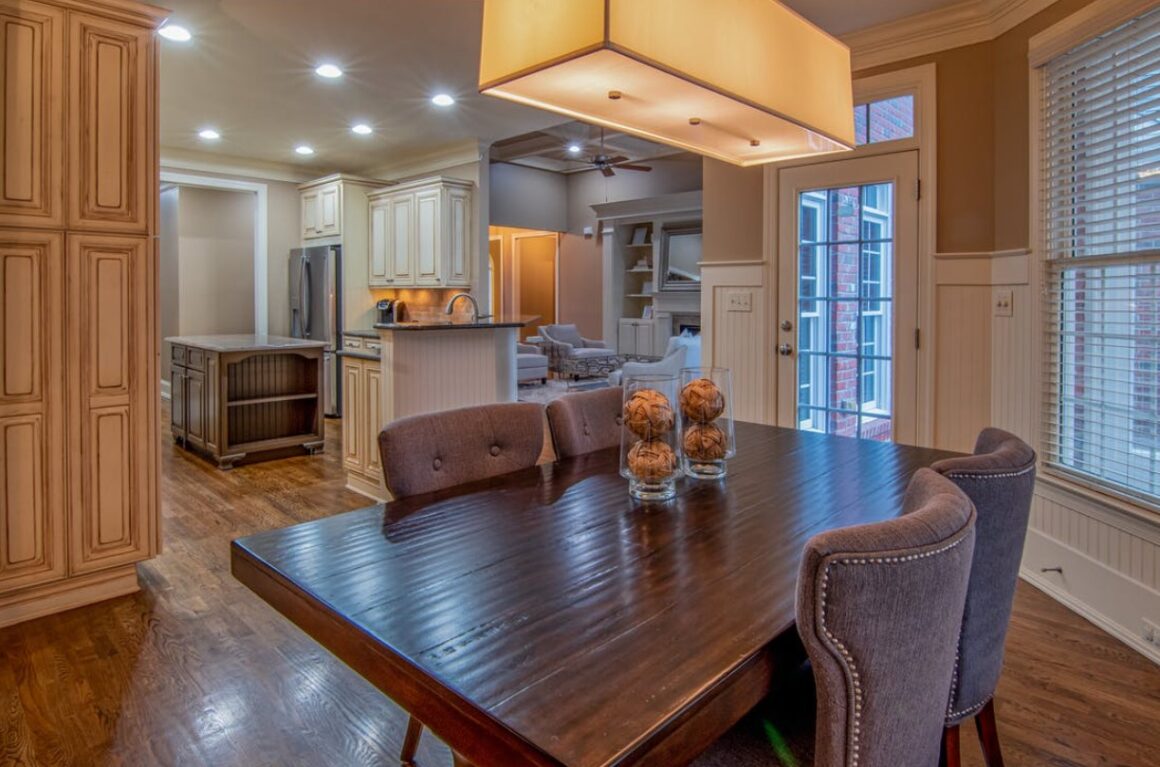 Scandinavian design implementation is easily noticed and it is characterized by large spacious rooms with bare white walls that somehow offer a very cosy feeling. To achieve that you need to add those textures in form of sheepskins, cotton linen and layered rugs while keeping furniture décor minimal and streamlined.
As you can see, though it does seem complicated, Scandinavian décor and furniture are rather easy to put together in a way that you get a natural, minimalistic and nature-like environment. To achieve a Scandinavian touch in your home, try and start with small things like wood pendant-like fixtures, wishbone chairs, rugs, and soft-textured throw blankets mixed with low minimal furniture pieces made out of wood. Combine them and see what it feels like, we promise you that you will instantly fall in love.