Buying or selling a home is often complicated and stressful. However, emerging technologies are streamlining the process for all involved. Real estate companies are now using innovative tools to improve the experience. These innovations benefit buyers, sellers, and agents alike.
Technology is streamlining the real estate process through automation and smart innovations. This article explores the technologies transforming real estate for the better. We'll see how new tools are creating better experiences, efficiency, and convenience for all.
Embracing Cutting-Edge Tech Innovations
The realm of real estate technology, known as PropTech, is rapidly expanding, with projections reaching $24 billion globally by 2025. Real estate pros have been quick to adopt new tech tools to improve how they work and serve customers.
Some exciting key innovations include:
Virtual and augmented reality tours allow potential buyers to digitally walk through homes from anywhere. Studies show these immersive tours can boost engagement by over 400%!
Artificial intelligence systems analyze data to provide customized property recommendations for buyers and sellers. Surveys show over 60% of real estate agents see these AI tools as essential now.
Smart home devices like security systems, lighting controls, and voice assistants add automation and convenience for residents.
In addition to these innovations, full property management services enhanced by technology are becoming popular. Services like online rent payments, maintenance request portals, and remote access controls provide convenience and efficiency for property managers and tenants.
By embracing cutting-edge PropTech, real estate professionals can deliver smoother, more satisfying experiences while optimizing their business operations. The future looks bright for those leveraging these tech innovations.
Optimizing the Customer Journey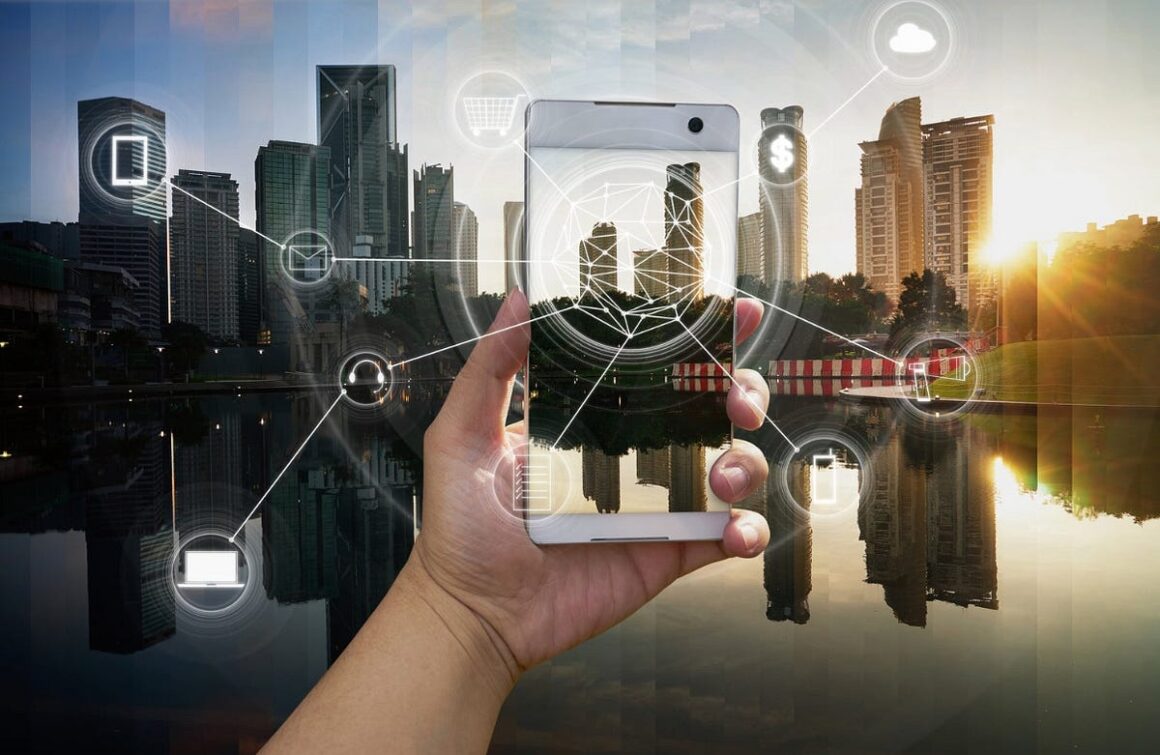 New real estate technologies aim to create smoother, more personalized experiences for customers.
Digital marketing and online listings let buyers search for homes 24/7. Around 80% of buyers now start their search online.
Look at the below chart to learn about how millennials like to buy a home.
Chatbots and virtual assistants can instantly answer common questions from buyers and renters without human intervention.
Industry projections indicate that by 2021, AI could handle 85% of these consumer interactions.
Digital transaction platforms allow seamless sharing of documents and e-signatures, simplifying paperwork.
Boosting Efficiency and Cost Savings
New real estate tech tools can also make managing properties way faster, easier, and cheaper. For example:
Process automation systems can cut the costs of property management tasks by 30% or more. That's serious savings!
Smart devices like thermostats and LED lights optimize heating, cooling, and electricity usage. This can save residents up to 10-15% on their bills.
In essence, predictive technology can enhance real estate operations and reduce costs through automation and optimization.
Technology ─ Key Benefits and Use Cases
Process Automation ─ 30%+ cost reduction, Improved efficiency, Higher productivity, Maintenance requests, Rent collection, Lease management
Smart energy systems ─ 10-15% energy savings, Optimized usage, Lower bills, Smart thermostats, LED lighting, Integrated controls
Predictive maintenance ─ Reduced equipment failures, Lower repair costs, Increased uptime, IoT sensor monitoring, Data Analytics, Failure prediction
Accessing Real-Time Market Insights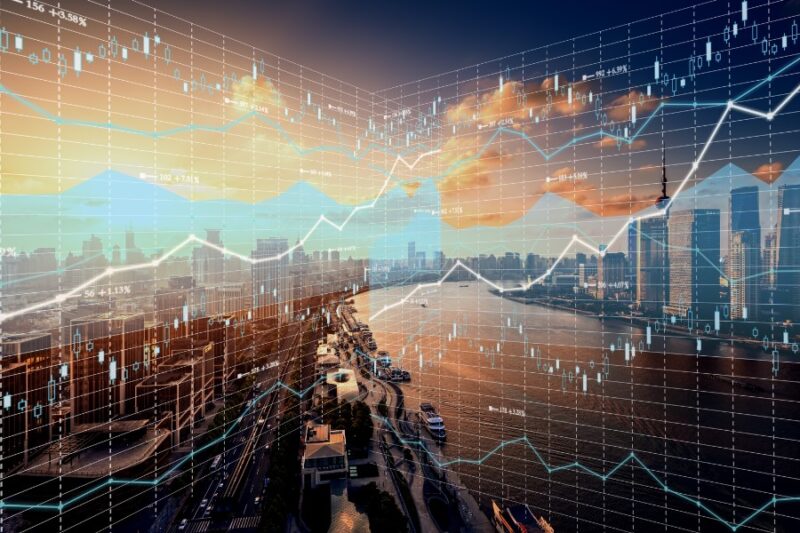 Sophisticated data analytics provides deeper intelligence to guide better real estate decisions:
Location analytics ─ Granular analysis of specific area conditions, school quality, demographics, foot traffic, noise, crime rates, and more. This intel helps guide pricing and investment choices.
Predictive modeling ─ Advanced algorithms forecast likely local price shifts, demand changes, rental income, and investment performance using historical data and leading indicators.
Sentiment analysis ─ AI scans social posts, reviews, and articles to assess public perception of neighborhoods, new developments, and major events in real time.
 Visual data exploration ─ Interactive dashboards let you drill into market stats, trends, and metrics visually to uncover patterns and opportunities.
With these kinds of data-driven insights, both real estate professionals and consumers can make savvier, intelligence-based decisions on properties. The numbers don't lie – leveraging analytics provides a real edge.
Technology
Key Benefits
Use Cases
Process Automation

30%+ cost reduction
Improved efficiency
Higher productivity

Maintenance requests
Rent collection
Lease management

Smart Energy Systems

10-15% energy savings
Optimized usage
Lower bills

Smart thermostats
LED lighting
Integrated controls

Predictive Maintenance

Reduced equipment failures
Lower repair costs
Increased uptime

IoT sensor monitoring
Data Analytics
Failure prediction
Overcoming Concerns for Smooth Adoption
These new real estate technologies have lots of upside. But some folks have reasonable concerns that could slow adoption. Let's preemptively address the big ones:
On privacy and security ─ Individuals are concerned about the security of their personal information in the digital realm. Companies need to make privacy job #1. Encrypt data. Anonymize it. Use multi-factor logins. Do audits. And be transparent on data practices.
Regarding user-friendliness ─ If the technology is overly complex, it will deter users. Make it super intuitive. Test with real users ASAP. Offer helpful tutorials and FAQs. Have stellar customer support. Allow customization. Optimize for mobile.
On costs ─ While the goal is long-term savings, upfront costs for new systems exist. Provide fair subscription pricing. Highlight the money folks will save over time.
On algorithm bias ─ As AI expands, ensure it doesn't introduce bias into areas like home valuations. Leverage diverse data sets. Audit regularly.
Regarding job displacement ─ Some professionals in the real estate industry express concerns about being replaced by technology. But experts say it'll augment human work rather than replace it. Retraining helps smooth the transition.
Addressing concerns thoughtfully gets people on board. The future looks bright if we tackle adoption challenges!
What Does the Future Hold?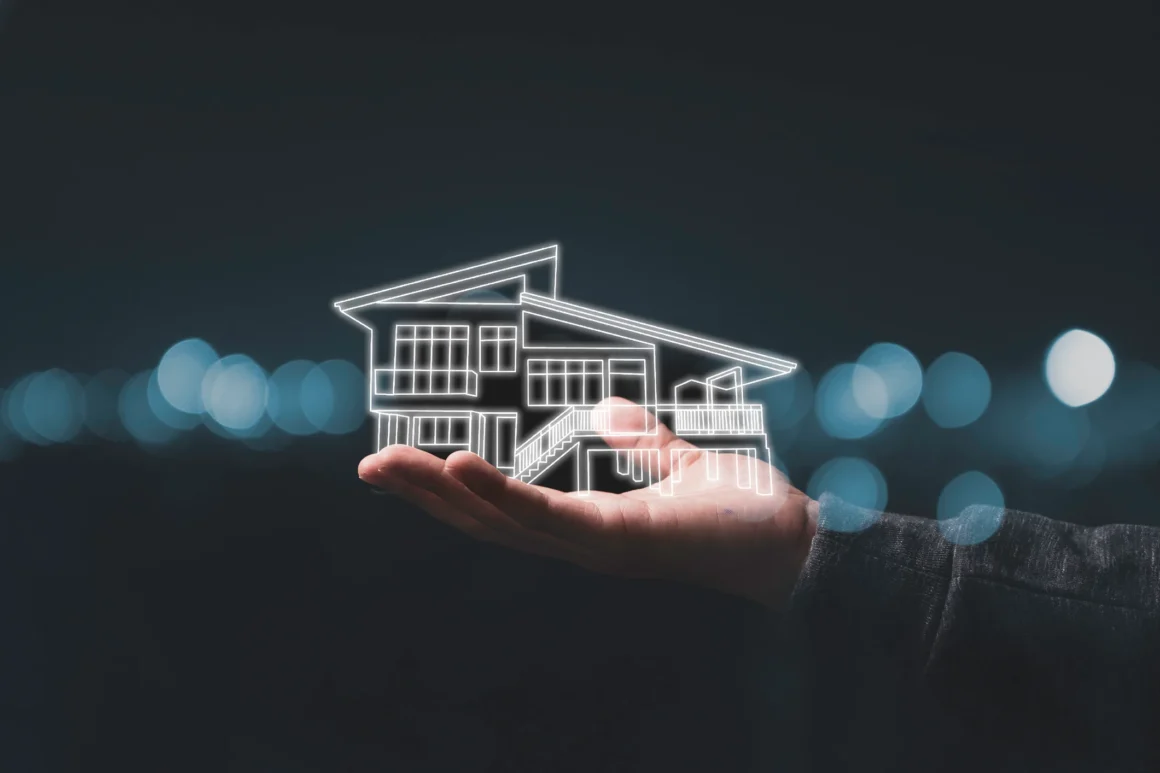 Emerging trends in real estate technology include:
Blockchain systems to enable more secure, transparent property transactions.
The integration of 5G networks and the Internet of Things (IoT) to connect homes and devices.
Sustainability features like solar panels and energy-efficient materials.
Increased personalization from advanced data analytics and localization.
As innovation continues, technology will
keep transforming the real estate sector. Adapting to these technological shifts is essential to harness their full potential.
Conclusion
The future looks bright for real estate technology. Technology brings convenience, personalization, and efficiency to real estate. It unlocks a bunch of promising possibilities. While change can be challenging, the rewards are great.
By embracing new solutions, real estate professionals and consumers can reap the benefits. The digital revolution is transforming real estate for the better. With the ongoing technological advancements, the property services sector is undergoing a transformative upgrade. The most exciting innovations are still on the horizon.
FAQs
1. How does technology help real estate professionals?
Technology equips real estate professionals with powerful tools for online marketing, data analysis, task automation, and enhanced customer service. Stuff like CRM software and digital transactions makes their job way smoother.
2. What benefits do homebuyers get from real estate technology?
Homebuyers greatly benefit from the convenience of browsing listings and taking virtual tours. They get personalized recs from AI. Chatbots provide instant answers. And online doc signing makes transactions a breeze.
3. How can technology address challenges in real estate?
Challenges such as privacy concerns, algorithmic bias, and poor user experience can be effectively addressed. Privacy improves with blockchain and access controls. Bias goes down through algorithm transparency and oversight. Customer input and testing improve user experience big time.