For most of us, if we had to pick our favorite spaces from the house, we would pick the outdoor space. Our outdoors are so special in every season, just sitting on our porch, verandah or even our patio. They are the best space to just connect with ourselves with a cup of tea or coffee during the early mornings or enjoy our evenings with family and friends. Keeping the ambience right of our outdoors is very important to set the mood and the tone of the place. Choosing the right kind of tiles makes our outdoors look sophisticated and elegant. There are various types of floor tiles available in the market to choose from. Here are some inspirations for you to make the perfect choice for your outdoors.
Chessboard tiles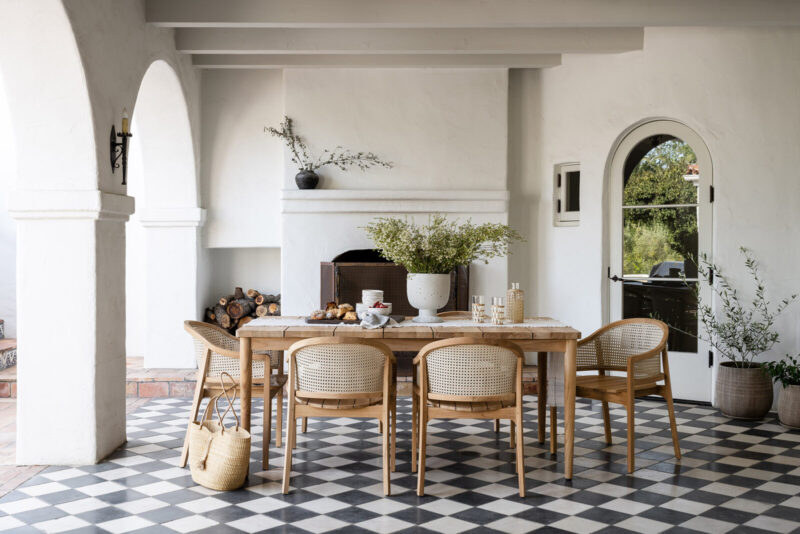 Chessboard tiles exude uniqueness and give a beautiful mix of bold and subtle to your flooring. Life-sized chessboard tiles are trending these days that also double up as a chessboard for your family and friends to play on! So for those of you who want a real life game inspired outdoor flooring, look no further!
Monochrome pattern
Monochrome never goes out of style for any part of your house, indoors or outdoors. This brings subtle synonymy and simplicity in your outdoors and allows you to go bold with your choice of furniture and other accents. Monochrome tiles are also quite a classic choice that won't ever go out of style so this outdoor setting is sure to make your outdoors be in fashion for the years to come.
Natural stone tiles
A timeless and classic choice of flooring, especially for the outdoors would be natural stone tiles. The plus about having these tiles is that they can be stretched from the ground up and used for the walls as well to make your outdoors look put together. This will give your outdoors a warm, rustic vibe and will make your outdoors look visually appealing. Also for those of you who love your foliage, the natural stone look tiles will complement the greenery of your outdoors and make it the perfect outdoor setting for your friends and family for a nice chatty evening with food and drinks! The only minus point is that these tiles are porous and are prone to get easily stained.
Terrazzo tiles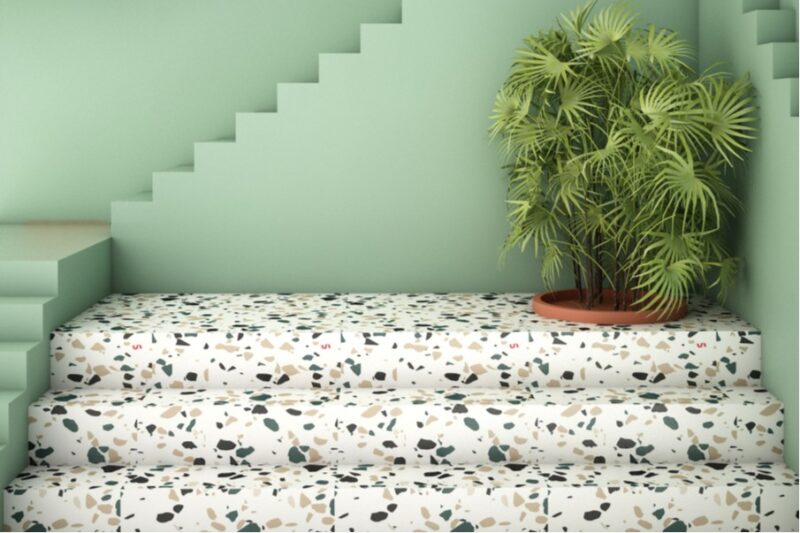 Terrazzo tiles are tiles made of chips of marble, granite, glass and quartz. They are super durable and low maintenance and are a great choice for places that have heavy foot traffic. They have very good insulation and help in maintaining cool temperatures during the hot summer days.
Modern and classic tiles
Tile design innovation ceases to amaze us. There are so many new designs and textures that keep coming on the shelves of the stores every now and then. When we think of tiles that are modern and classic for outdoor spaces, a few names that come to mind are marble look tiles, stone look tiles and pavers that come in great colors and designs that would bring in the grandeur and sophistication to your outdoors.
Geometric tiles and bricks
Whether to use them as outdoor patio tiles or as garden path tiles, these tiles are a perfect option for those who want a rustic, vintage yet contemporary aesthetic appeal for their outdoors. Colorful geometrical flooring and brick wall tiles will make your patios look warm and inviting and would create the perfect tone for an evening of barbecue with friends and family.
Terracotta tiles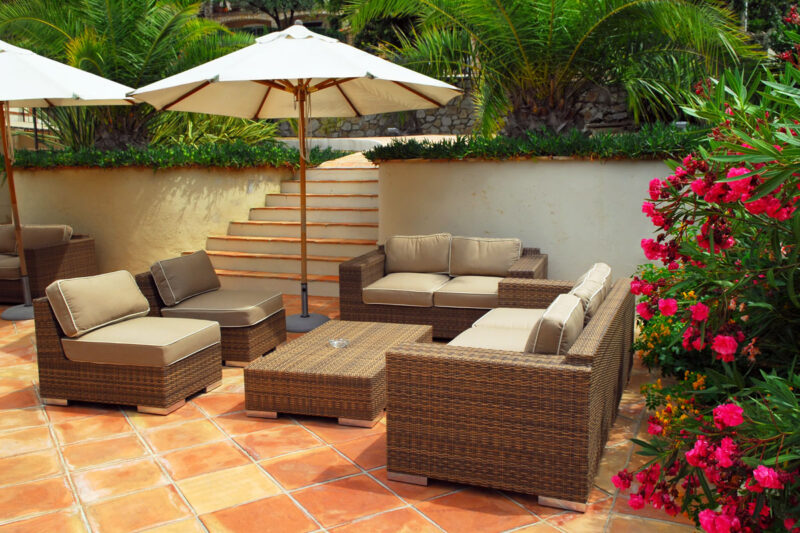 Terracotta tiles are made by firing refined clay mixtures at high temperatures. These tiles look great in outdoor garden areas and even terraces that have their own little nursery. Terracotta tiles are known for their durability and toughness so there is no doubt about them being used as outdoor tiles. They have a very earthy feel to them and make the spaces look warm and natural. The only point that needs careful attention is that they need to be properly sealed to be able to avoid mold and mildew, otherwise their lives won't be as long as expected.
Porcelain tiles
Porcelain tiles are the greatest contributors to lending a unique aesthetic in any space. These tiles are hard and dense and the good thing is that they are also frost resistant in nature for those places that witness the harsh snow. They have low porosity, they are super easy to clean and they are made from high quality components that form an almost luxurious outcome. Not to mention that they are available in a wide variety of designs. Colors and textures. If there is one downside to porcelain tiles that would be their high density, it may get difficult to cut, drill and fix them.