When choosing an intercom for apartment buildings, picking the right system in place is essential to ensure tenants' safety and comfort.
Considering factors like cost, size, ease of installation, audio quality, and compatibility with other systems already present in your building is essential.
This guide covers all this information and more to help you decide which intercom is best for your apartment building. We'll discuss what features to look out for, how to compare products, and helpful tips that will help ensure you get a reliable intercom system that meets all your needs.
The benefits of installing an intercom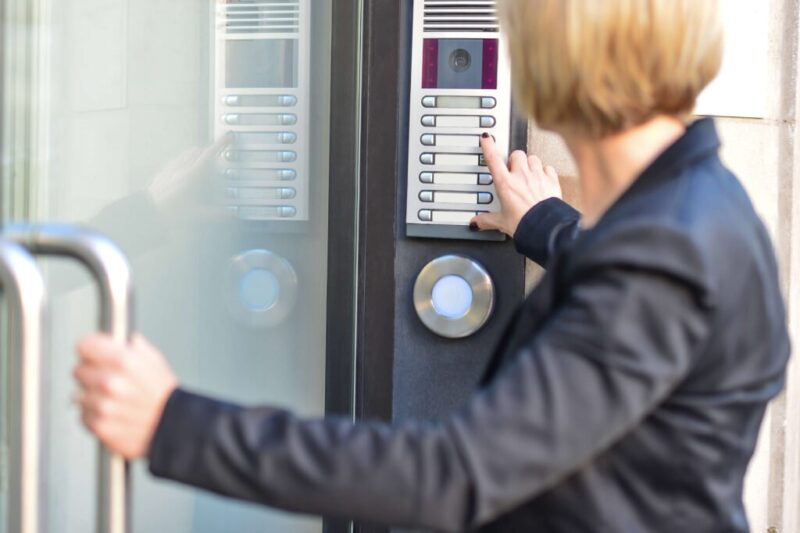 The main benefits of installing an intercom system for apartment buildings include increased safety and security, improved convenience, and enhanced communication.
With an intercom system, tenants can easily communicate with visitors and guests without physically opening the door. This is especially important in buildings with multiple entrances, as tenants can easily identify visitors.
Intercoms are also very useful when receiving deliveries, as they allow the tenant to communicate with delivery personnel. This adds an element of convenience, as tenants can easily accept and refuse deliveries without physically opening the door.
Finally, having an intercom means that if any emergencies occur within the building, such as a fire alarm or suspicious activity, everyone can be alerted quickly and efficiently at once.
Most popular types of intercoms on the market today
Intercoms come in different types and feature different elements.
The most common type is an audio-only intercom system, which uses two-way communication between two or more points. This type of intercom is generally used in homes or offices to communicate over short distances.
Video intercom systems are becoming very popular as they provide users with a visual element to communicate as well as sound. This type of intercom is excellent for use in apartment buildings as it allows tenants to identify visitors before granting access.
Digital multi-tenant intercoms are systems that are designed to provide secure access for multiple tenants in an apartment building. These systems usually include video doorbells and act as a centralized communication hub for tenants.
Finally, wireless intercoms are ideal for larger apartment buildings, as they allow users to communicate without worrying about the wiring associated with traditional intercoms.
How to choose an intercom for your specific needs and budget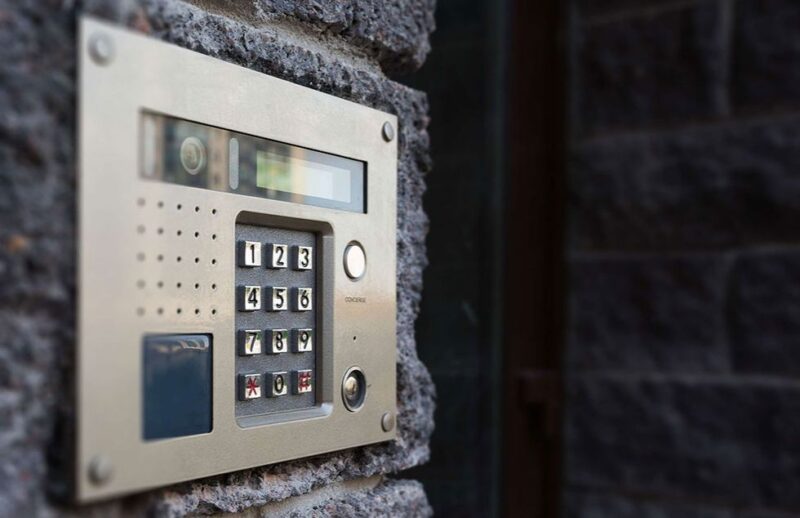 Make sure to determine the purpose of the intercom and how it will be used before making any final decisions. Consider whether to install it indoors or outdoors, if you need a wired or wireless system, and if you need video or audio capabilities.
First, take into account the size of the area where the intercom will be installed. If the area is large, consider getting an intercom with additional range capabilities beyond standard models. You may also have to invest in other accessories like repeaters and amplifiers to get better coverage throughout the entire space.
Then, think about how much flexibility you need from your intercom system. Do you want multiple access points in different rooms? Do you want remote access? Consider features such as call forwarding, door release control, and volume adjustment when selecting an intercom for your individual needs and budget.
You should also determine how much maintenance is required for each type of intercom system before making a purchase decision. Moreover, make sure that whatever model you select supports easy installation and servicing so that it will not require too much effort on your part.
Compare prices between different brands and models based on their features before deciding which one is right for you. While some systems may offer more bells and whistles than other similar ones do, they may come at a hefty price tag.
How to install an intercom in your building or apartment complex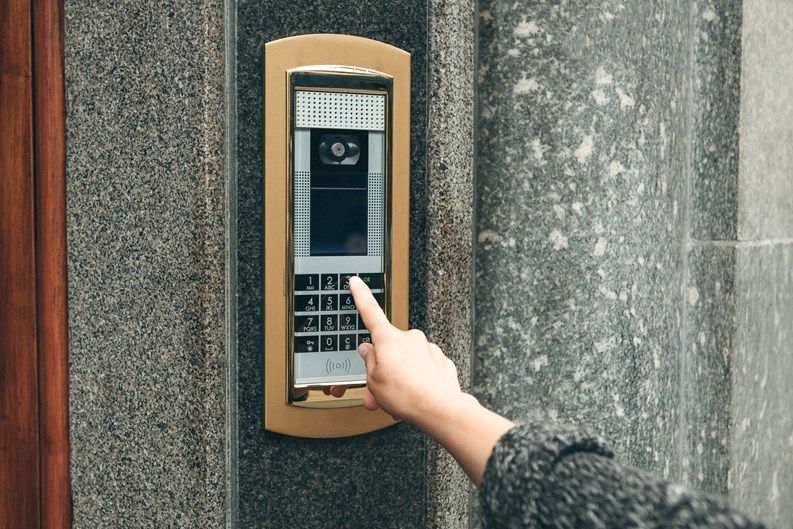 The installation of an intercom requires careful consideration and planning to ensure that the installation is done correctly. Here are some tips to help you install an intercom in your building or apartment complex.
Select the Right Intercom System for Your Property
Before you start, it's essential to select an intercom system that meets all of your needs. Consider factors such as whether you need audio and video capabilities, the size of your property, a wireless or wired system, and any other features you may require.
Choose a good location for the control panel
The control panel is usually installed at the main entrance, but depending on the layout of your property, you may want to consider other locations, such as near a doorbell switch or inside a service area. When deciding on where to place it, bear in mind that it should be placed somewhere secure and accessible for visitors but also away from direct sunlight or extreme temperatures.
Install wiring according to local safety standards
If your chosen system requires hardwired components such as microphones and speakers, ensure they are installed correctly according to local safety standards. This includes finding out what type of wiring is suitable for the job (such as copper wire), followed by securely fastening them into place with cable ties or clamps. Additionally, ensure all exposed wires are adequately insulated, so there's no risk of electric shocks when using the system.
Configure settings for optimal performance
Once everything is connected together, configure all settings appropriately on both sides (the caller's and receiver's side). This includes setting up user-specific access levels if applicable, establishing a valid PIN code for entry if needed, setting up microphone sensitivity levels if necessary, etc., so that the system works effectively with minimal interference from outside sources like wind noise, etc.
Test device functionality before use
Finally, test all devices (calling stations/entry panels) individually by making calls between them or connecting with third-party systems like security cameras as applicable before formally putting them into use.