The modern office is a space that's often cluttered and congested. Not only is this not conducive to productivity, but it can also be a real eyesore. If you want to maximize the space in your office and make it look more like a work area, check out these clever décor tips. From organizing your desk to using clever storage solutions, there are plenty of ways to make your office look like your own personal space. By following these tips, you'll be able to declutter and create a more organized workspace without having to spend too much money or time.
How to Use More Space in Your Office?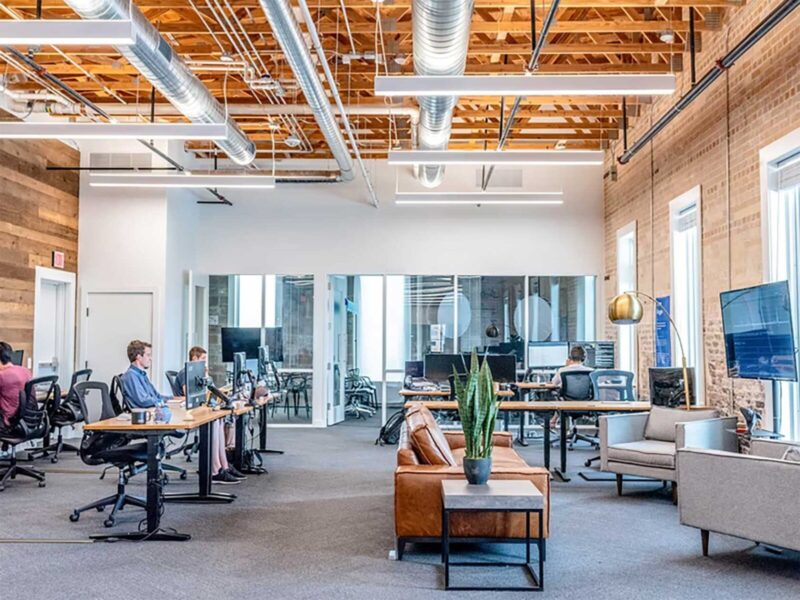 If you're like most people, your office is starting to feel cramped. Maybe you've been using the same space for years and it's time to get creative with your layout. This website will offer you some tips on how to use more space in your office:
Draft a plan. Before you start rearranging anything, make a plan. Sketch out what your office will look like after you're done and figure out where all of your furniture will go. This will help you avoid any surprises and make the process much smoother.
Clear the clutter. Start by clearing off all of the clutter that's been taking up space on your desk and in your drawers. You might be surprised at how much extra room you have once everything is moved out of the way.

Source: knowledgecity.com

Use wall space wisely. One of the best ways to use extra space in your office is to use wall space wisely. If there's a wall that doesn't have any windows or doors, consider installing a mirror or painting it white to create an additional workspace area.
Maximize natural light . If sunlight is always streaming into your office, try installing skylights or window treatments that allow in plenty of light without letting in too much heat or cold weather noise.
How to Decorate with a Minimalist Approach?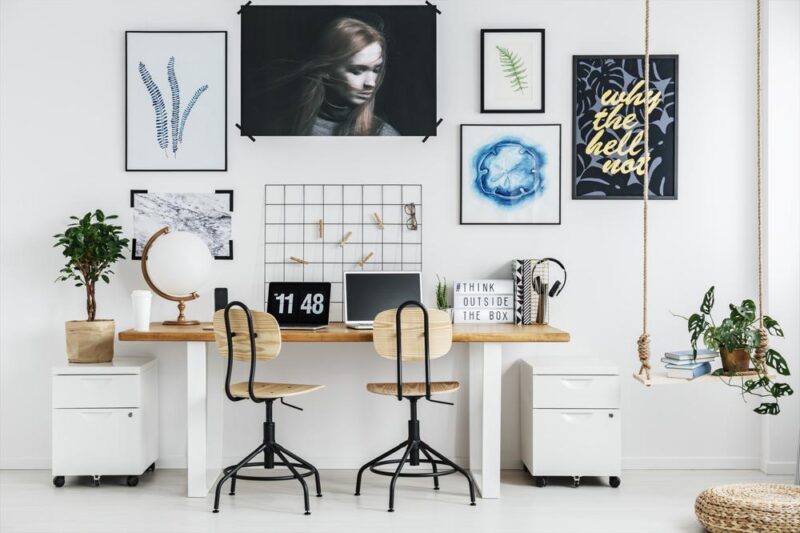 Here are some tips on how to decorate with a minimalist approach:
Start with the essentials. Instead of filling your office with unnecessary items, focus on bringing in only the essential pieces. This means simplifying your desk and storage area, and choosing furniture that is versatile and can go from one room to another.
Keep things light and airy. Instead of heavy curtains or drapes, consider lighter options like sheer panels or window coverings that can be pulled back when needed. This will also help keep your office cool in summer months.
Use natural materials whenever possible. When selecting furniture, think about using natural materials like wood, stone, or plants instead of synthetic materials that can become dated quickly. Not only will this look more stylish and updated, but it will also help reduce environmental toxins in your office environment!
Conclusion
With the proliferation of smartphones, laptops, and other portable devices, it's no wonder that many people are looking for ways to maximize the space in their office. Whether you're a small business owner or just starting out, learning how to use clever decorating tips to get more out of your limited office space is essential. In this article, we'll discuss some simple tricks that can help you declutter your workplace, increase your productivity, and feel better about working from home. So read on and start putting these tips into practice today!